If you have never experienced the New England classic that is Boston Brown Bread you're in for a treat. Brown Bread isn't just about its rich flavor; it's a piece of culinary history that's sure to win over your taste buds and your heart.
Boston Brown Bread, often referred to simply as "brown bread," has its roots deep in New England's culinary heritage. Emerging in the 19th century, it was born out of necessity and practicality. Early recipes typically called for a mixture of whole wheat, rye, and cornmeal flours, molasses, and buttermilk. This humble combination of ingredients reflected the resourcefulness of the times, as it was a way to utilize the local grains available in the region.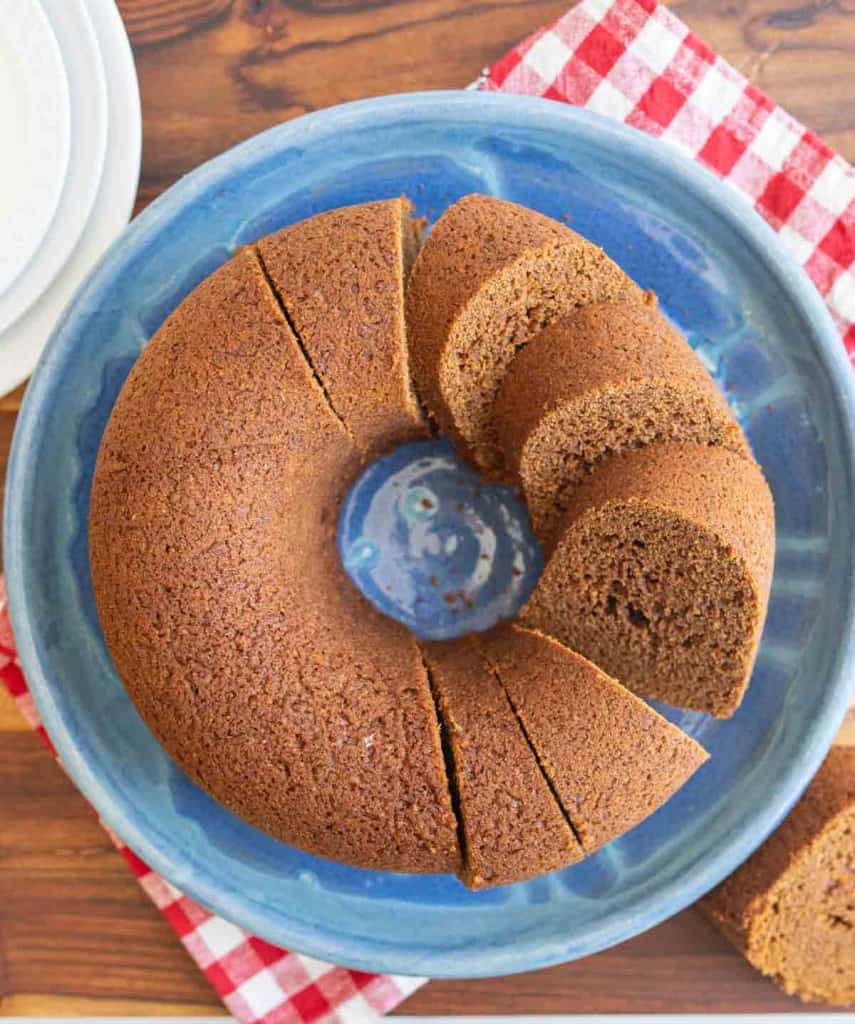 Brown Bread
Boston brown bread has an incredible taste. It's like a cheery mix between a quick bread, cornbread, and gingerbread (the molasses makes you think gingerbread even though it's not spiced). It's lightly sweet, has the best soft but not chewy texture, and it's perfect with bean soup for dinner or warm with butter and honey for breakfast. It's worth a try if you haven't made it.
What sets steamed Boston Brown Bread apart is its unique method of preparation. Unlike traditional bread, which is typically baked in an oven, this bread is steamed or boiled. Traditionally, the batter is poured into a tin or a can, then tightly covered and placed in a pot of simmering water. The slow steam-cooking process results in a dense, moist texture that's perfect for spreading with butter or accompanying hearty stews and soups. Steamed brown bread makes a great addition to any meal.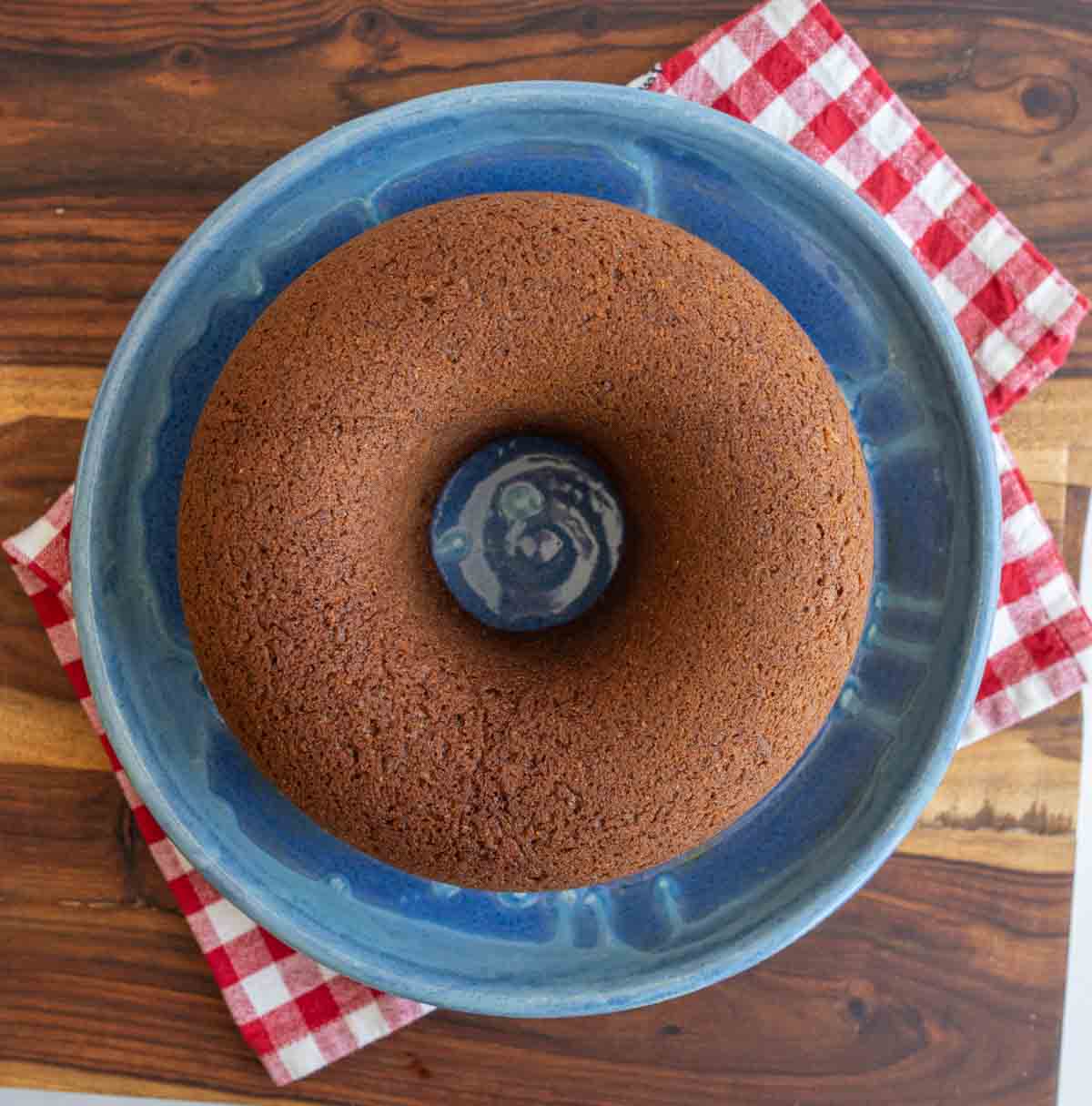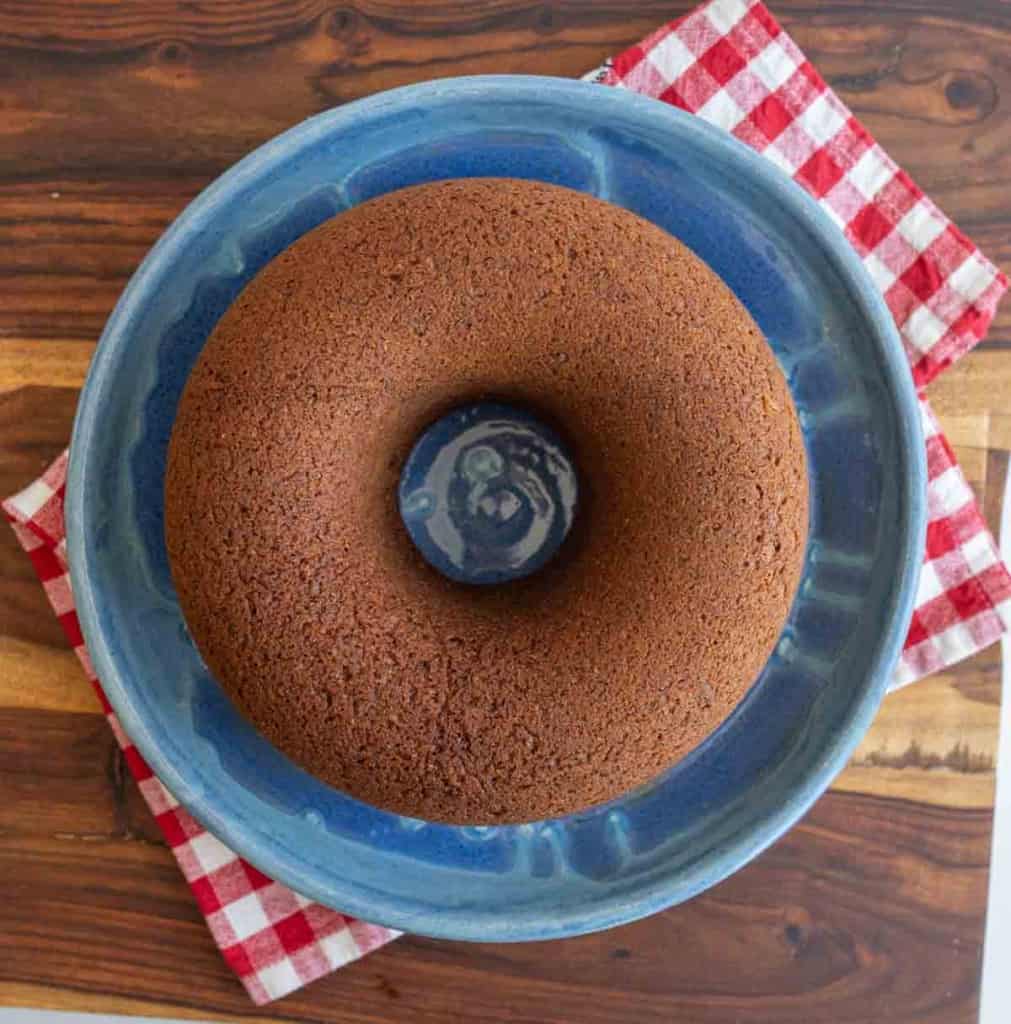 Tips for Steaming Brown Bread
Don't over think this part of the recipe. Find your tube pan and then find a pan big enough for it to fit inside. Mine fits inside of my 7.5 quart round Dutch oven. It would also fit in a pot I have that I make pasta in and the pot that I can my tomatoes and jams in.
If you don't have a wire rack that would fit on the bottom of the pan, you can use something metal like a layer of the round canning rings or even metal cookies cutters for the bottom. You just need to keep the tube pan, off of the bottom of the pot that has the boiling water in it (the bottom will get too hot and you'll scorch the bottom of your bread).
It takes a long time to steam bread so keep adding water as needed and just enjoy the journey. I make this bread in the winter and I like the warm steamy air it adds to the dry winter house.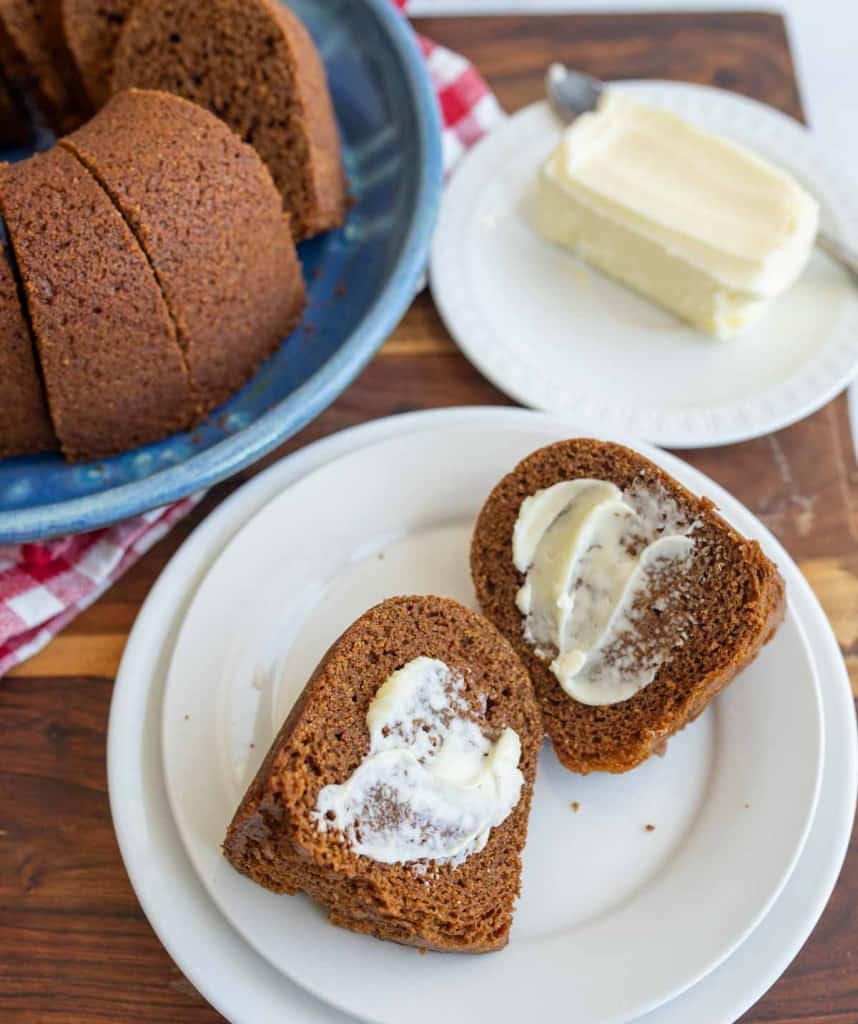 Ingredients
Buttermilk
Flour
Cornmeal
Whole wheat flour
Molasses-light or fancy molasses, not blackstrap
Keep scrolling to find a full, printable recipe with a detailed ingredient list.
Recipe Instructions
Prep: Grease a tube pan and place a rack in a steamer.
Mix Dry: Whisk flour, cornmeal, whole wheat flour, baking soda, and salt.
Combine Wet: Mix buttermilk and molasses.
Blend: Beat wet into dry with a mixer.
Pour: Fill mold with batter.
Steam: Cover and steam 3 hours on a rack over boiling water.
Check: Use a wooden pick to test doneness.
Cool: Unmold, cool on a wire rack for 10 minutes, and enjoy!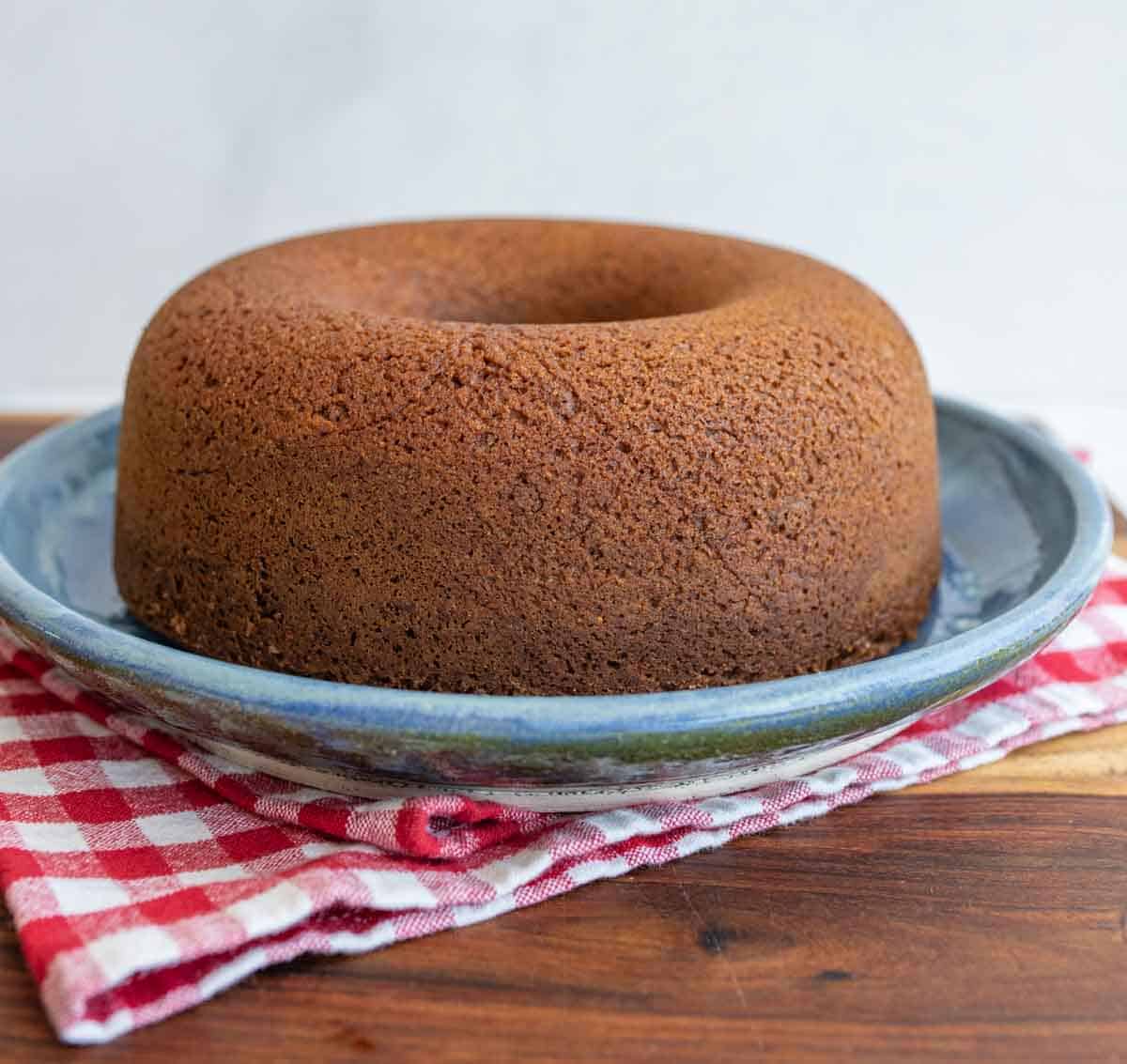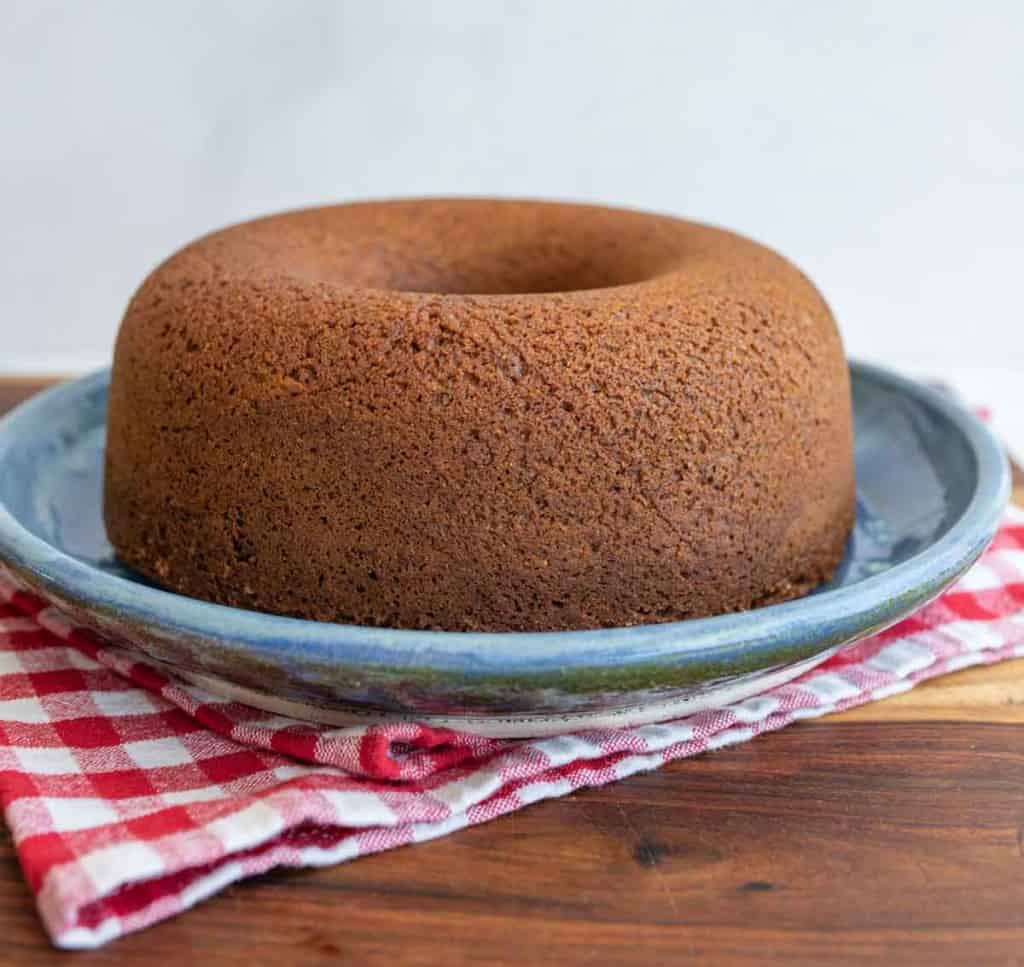 Frequently Asked Questions
How is Boston Brown Bread different from regular bread?
Unlike regular bread, which is baked, Boston Brown Bread is steamed or boiled. It's made from a mixture of flours, including whole wheat and cornmeal, along with molasses and buttermilk. This unique cooking method gives it a distinctive taste and texture.
How do I know when the bread is done steaming?
Insert a wooden pick into the center of the bread; if it comes out clean, the bread is done. Additionally, the bread's top should look uniform and spring back lightly when touched.
What's the best way to serve Boston Brown Bread?
Boston Brown Bread can be enjoyed in various ways. It's wonderful when toasted and spread with butter or cream cheese. It pairs exceptionally well with soups, stews, and baked beans, creating a comforting and hearty meal.
How can I store Steamed Brown Bread?
Store the cooled bread in an airtight container or wrap it tightly in plastic wrap. You can keep it at room temperature for a day or two, but for longer storage, refrigerate it.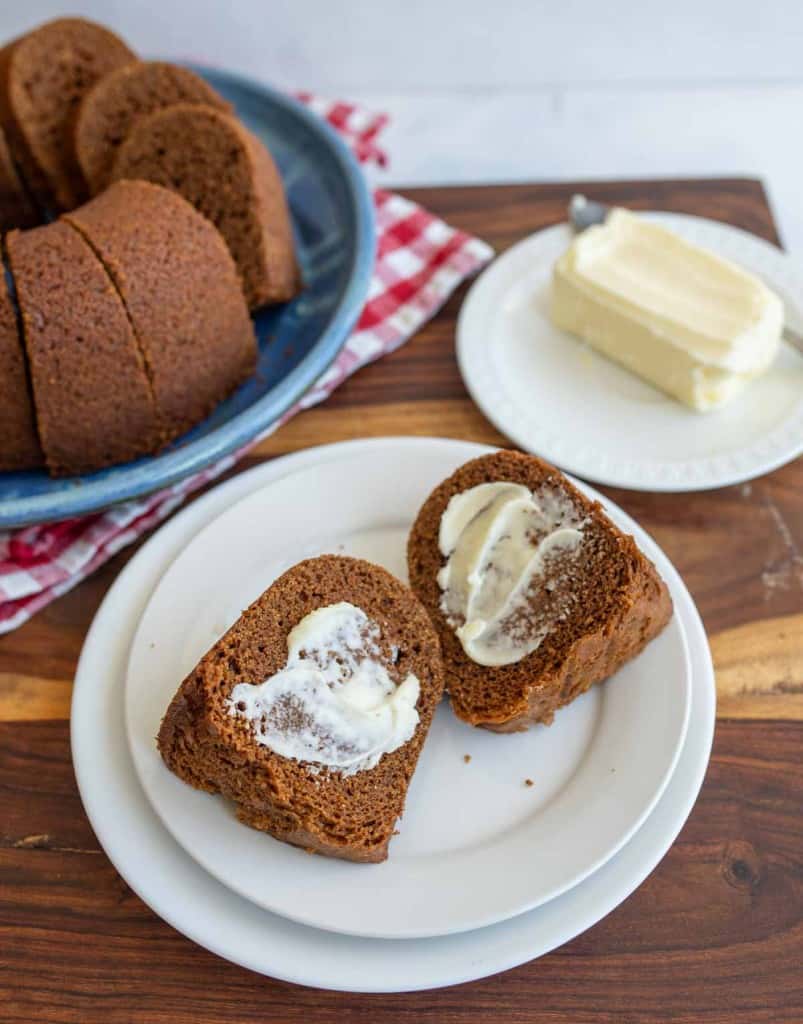 More Recipes
If you've tried this Boston Brown Bread recipe or any other recipe on Bless This Mess, then don't forget to rate the recipe and leave me a comment below! I would love to hear about your experience making it. And if you snapped some pictures of it, share it with me on Instagram so I can repost on my stories.
📖 Recipe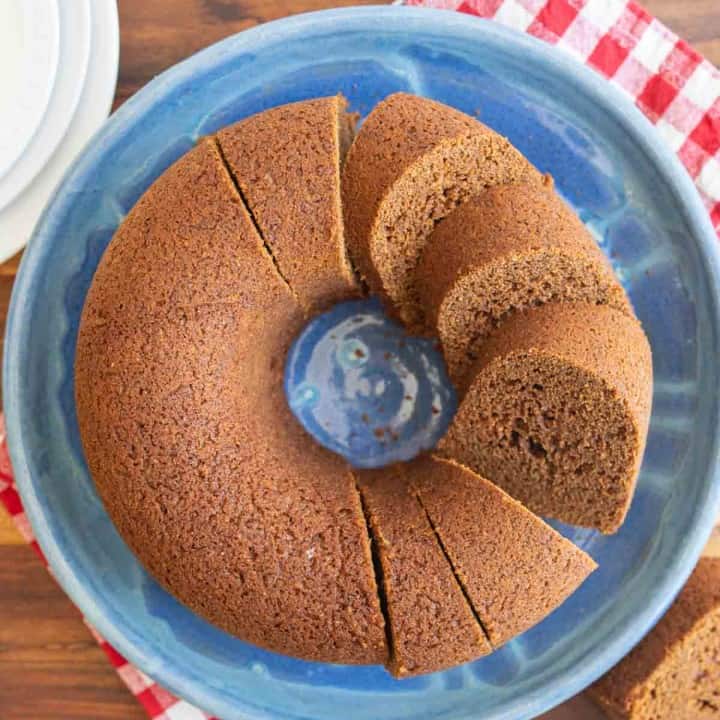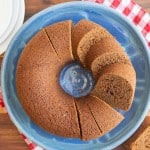 Print Recipe
Brown Bread
Boston Brown Bread is a dense, slightly sweet New England specialty known for its unique steamed preparation and hearty flavor.
Ingredients
2

cups

buttermilk

1

cup

all-purpose flour

1

cup

cornmeal

1

cup

whole wheat flour

¾

cup

molasses

use light or fancy molasses, not blackstrap

2

teaspoons

baking soda

1

teaspoon

salt
Instructions
Prepare the Mold and Steamer: Grease a 9-inch tube pan (12-cup) with butter or cooking spray. Place a rack inside a Dutch oven or steamer, making sure that the rack is elevated at least an inch from the bottom.

In a medium bowl, whisk together the flour, cornmeal, whole wheat flour, baking soda, and salt.

In a separate bowl, combine the buttermilk and molasses.

Beat the wet ingredients into the dry ingredients in a large bowl using an electric mixer on low speed for 30 seconds, ensuring all ingredients are combined.

Stop the mixer and scrape down the sides of the bowl using a spatula to make sure everything is well mixed.

Beat the mixture again with the mixer on medium speed for 30 seconds.

Pour the batter into the greased tube mold, filling it evenly.

Cover the mold tightly with aluminum foil to prevent steam from getting into the batter.

Place the mold on the rack in the dutch oven or steamer. Pour boiling water into the dutch oven until it almost reaches the bottom of the mold. Keep the water boiling over low heat.

Monitor and Test: Continue steaming for about 3 hours, adding boiling water as needed to keep water in the pan. Check for doneness by inserting a wooden pick into the middle; it should come out clean when the bread is done. The bread will also look uniform on the top and spring back lightly when touched.

Unmold the Bread: Remove the mold from the steamer and carefully unmold the bread. Allow it to cool on a wire rack for at least 10 minutes before slicing. This bread is also delicious at room temperature.
Notes
Some tube pans have a bottom that pop out, like the kind you would use for angel food cake. Don't use that one, you need solid pan for this one. A Bundt pan will also work well.
Make sure to use fresh baking soda, as it's essential for the bread to rise properly.
If you don't have a 9-inch tube mold, you can substitute with any similar-sized mold or can, but ensure it's suitable for steaming.
Often brown bread will be steamed in tin cans! It's very fun to do, you can put this recipe in 2 or 3 large tin cans (not the huge #10 tin cans, more like the tall and skinnier cans baked beans come in) and steam it the same way, they'll take about 2 hours to cook.
Raisins are really traditional in brown bread, you can add 1 cup of rehydrated raisins to this recipe (soak the raisins in warm water for 15 minutes, drain, and then add).
Monitor the water level during steaming, and ensure it doesn't evaporate completely, as this can affect the cooking process.
The bread can be enjoyed warm or at room temperature, and pairs well with butter, jam, or honey.
Leftovers can be wrapped tightly and stored at room temperature for up to 3 days or frozen for longer storage.
As the bread starts to age and dries out after a day or two, it's common to slice the bread, butter both sides well and pan fry it just a little to crisp it up and warm it at the same time. This is a great way to refresh this bread. Serve with honey, jam, or even cream cheese.
Nutrition
Calories:
209
kcal
|
Carbohydrates:
42
g
|
Protein:
5
g
|
Fat:
2
g
|
Saturated Fat:
1
g
|
Polyunsaturated Fat:
1
g
|
Monounsaturated Fat:
1
g
|
Cholesterol:
4
mg
|
Sodium:
427
mg
|
Potassium:
452
mg
|
Fiber:
3
g
|
Sugar:
18
g
|
Vitamin A:
67
IU
|
Calcium:
95
mg
|
Iron:
2
mg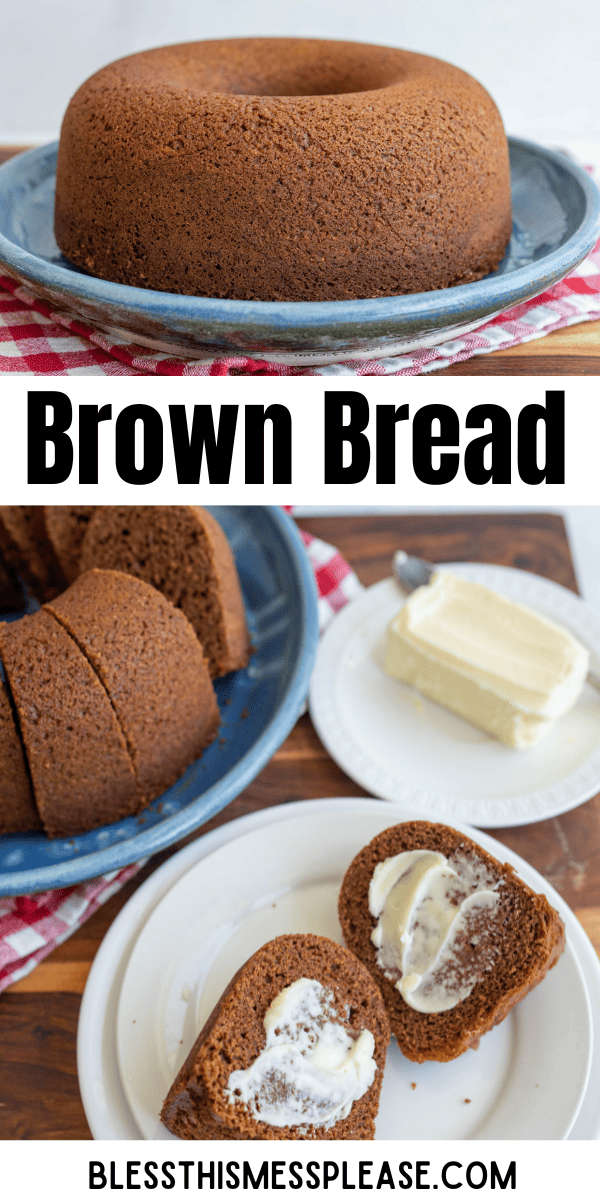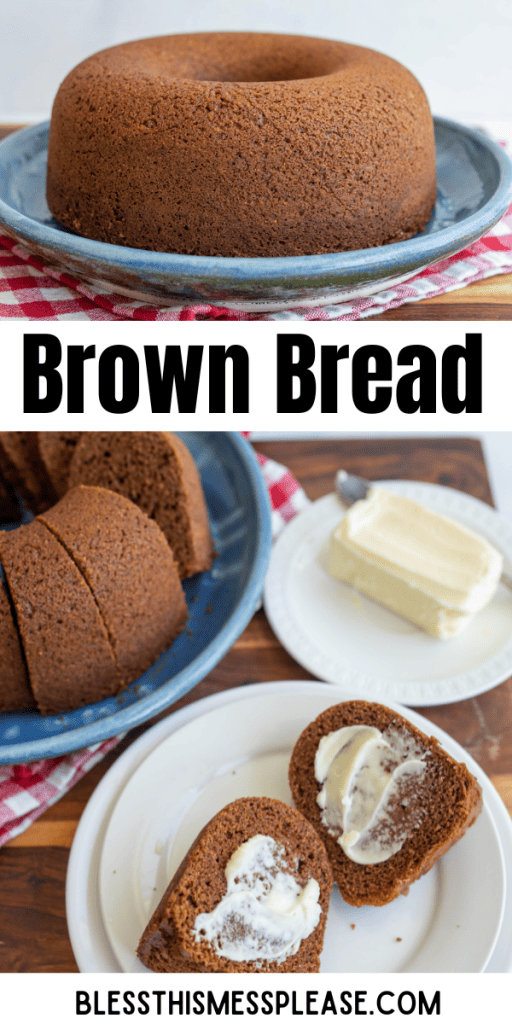 Boston Brown Bread offers a comforting blend of history and flavor, with its traditional steamed technique and versatile pairing options making it a delight on tables for generations. I can't wait for you to try it!