Arrabbiata sauce, also known as sugo all'arrabbiata in Italian, is a traditional Italian pasta sauce. The term "Arrabbiata" translates to "angry" in English, which signifies the spicy nature of this sauce. It's known for its signature fiery kick, largely due to its main ingredients, which include tomatoes, garlic, and dried red chili peppers cooked in olive oil.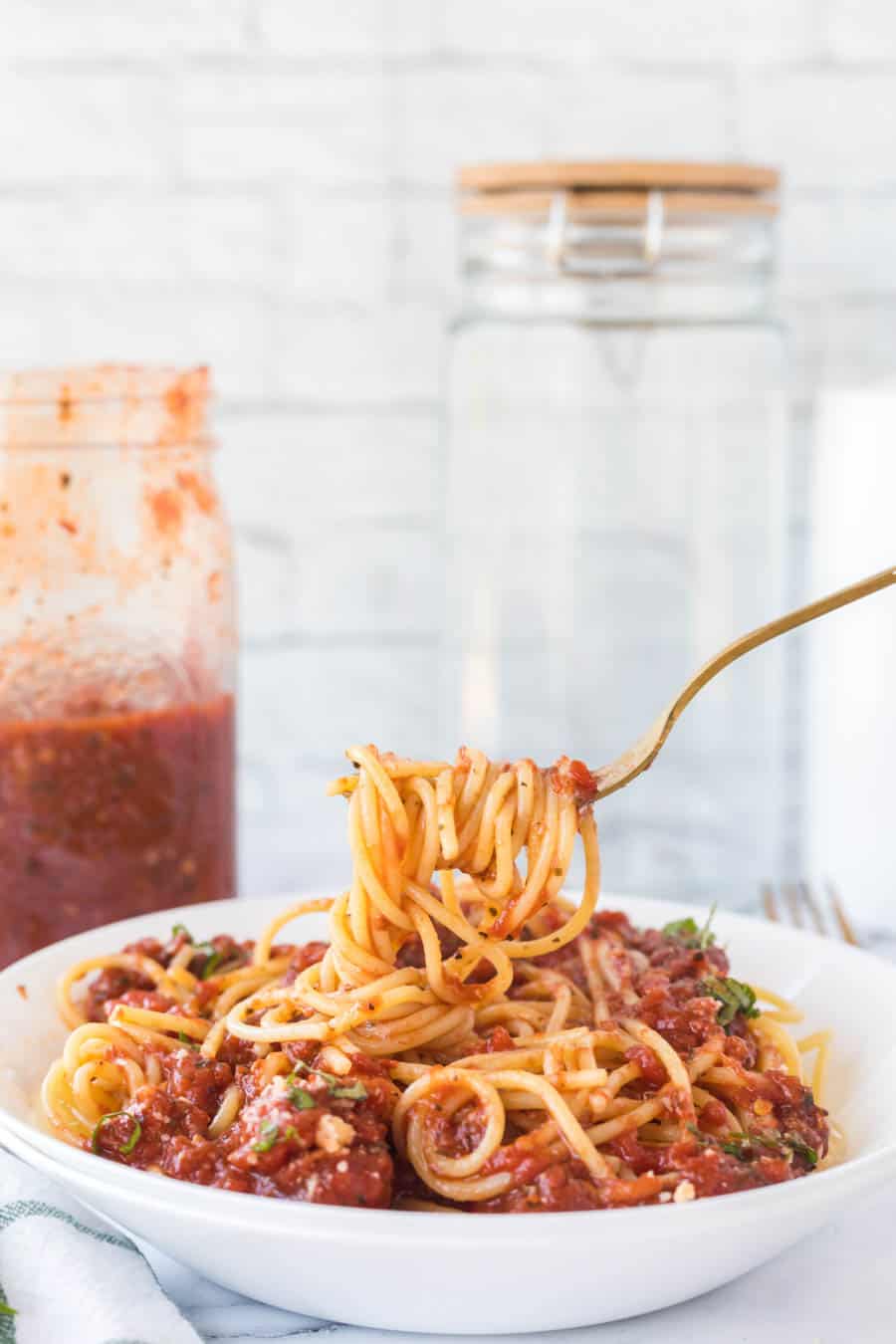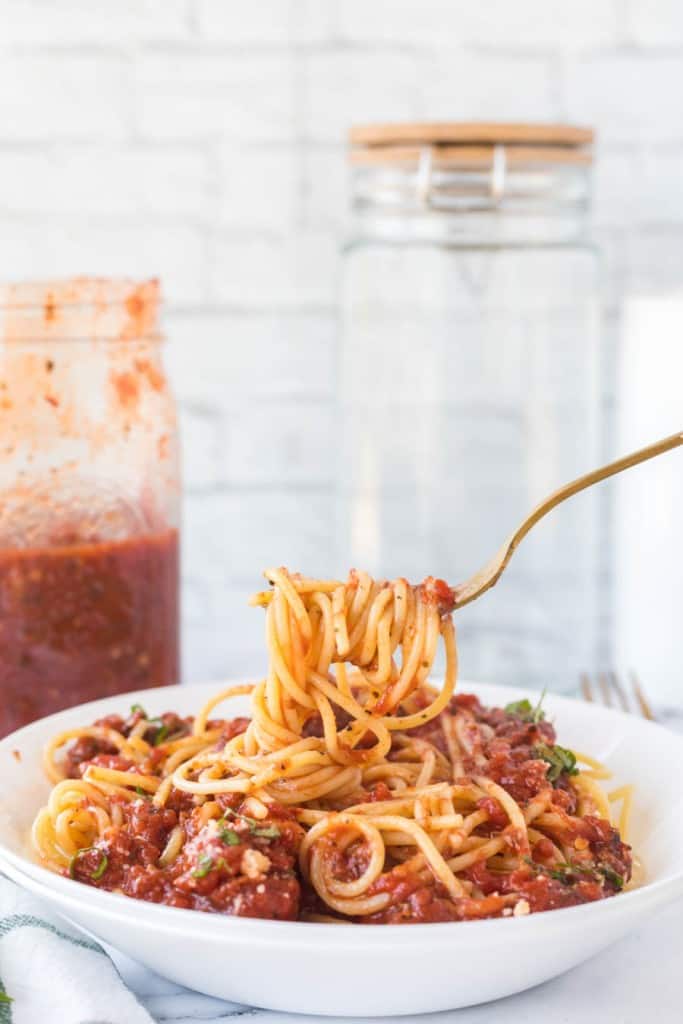 History of Arrabbiata Sauce
The origins of Arrabbiata sauce can be traced back to the Lazio region in central Italy, which includes the city of Rome. Many culinary historians believe that the sauce was created in the late 19th or early 20th century as tomatoes became more commonplace in Italian cuisine. However, the exact timeline is uncertain due to the nature of traditional cooking methods, where recipes were often passed down orally through generations.
Arrabbiata sauce embodies the simple yet flavorful nature of Italian cuisine, utilizing a few high-quality ingredients to create a complex flavor profile. The spice level can be adjusted to taste, with some versions of the sauce being significantly hotter than others.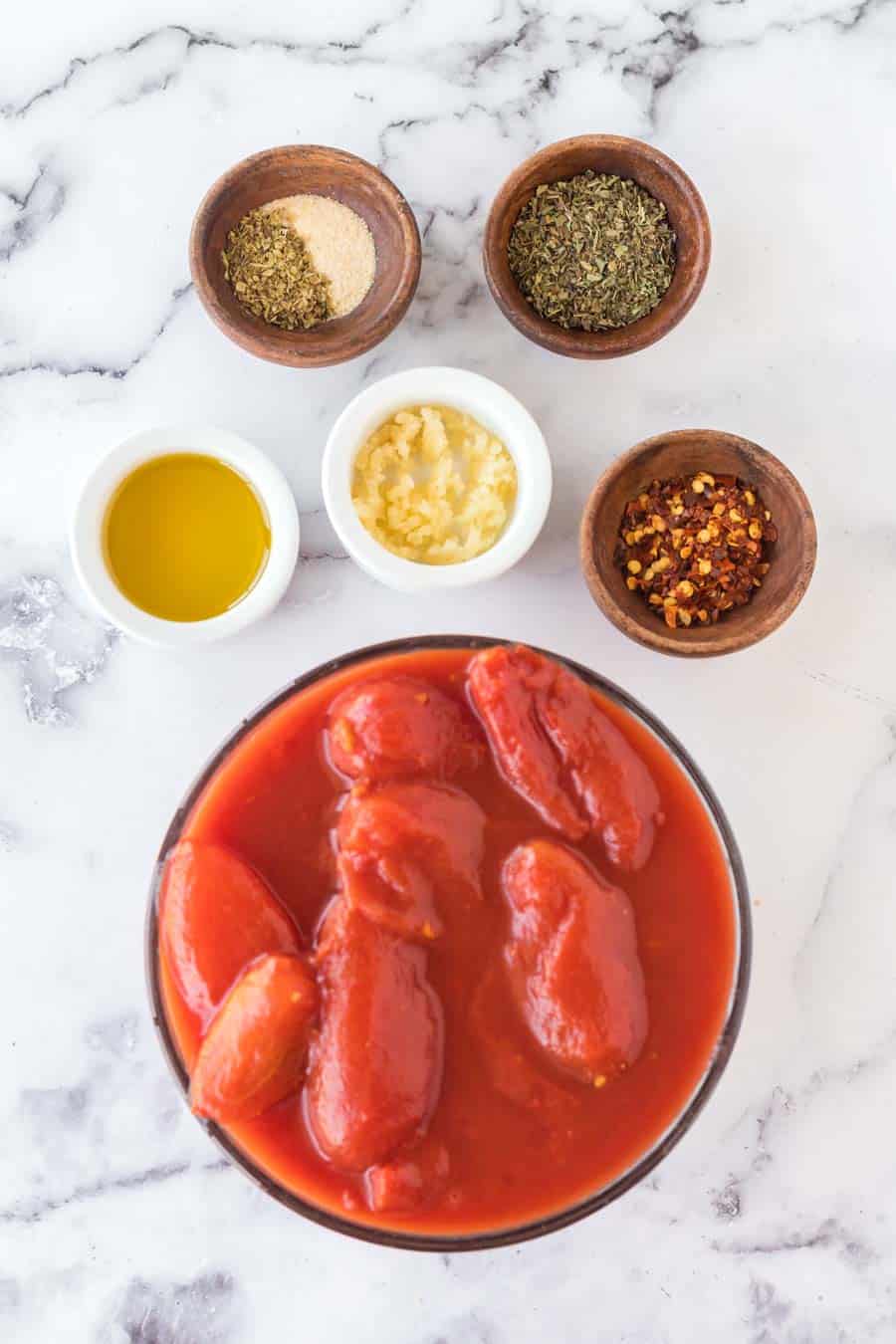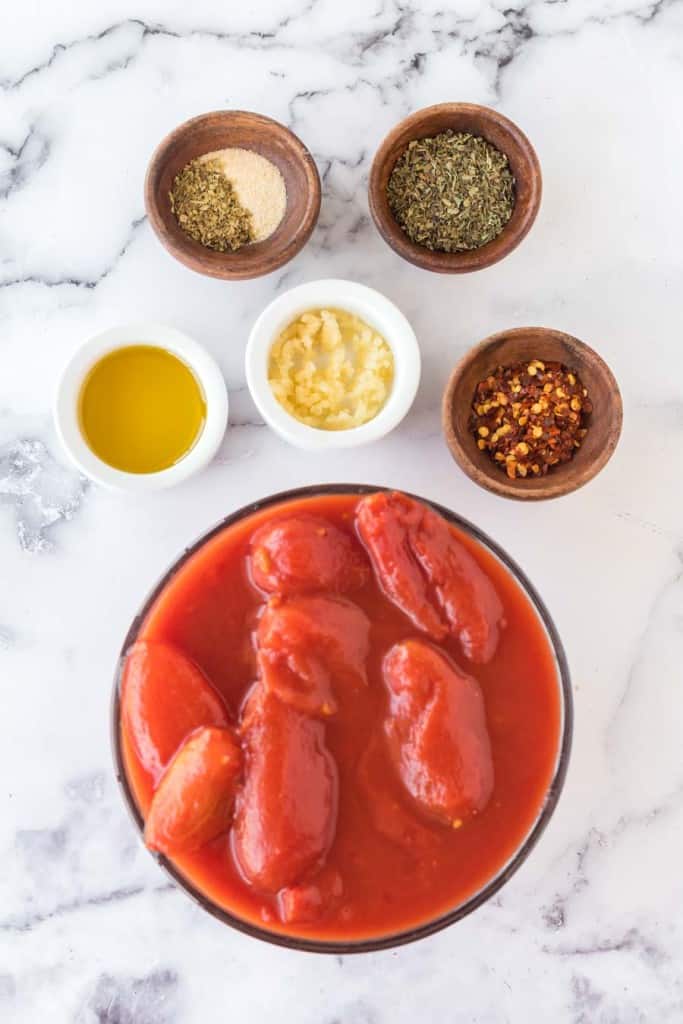 Frequently Asked Questions about Arrabbiata Sauce
1. What does Arrabbiata mean in Italian? "Arrabbiata" means "angry" in Italian, signifying the fiery, spicy flavor of the sauce.
2. What are the main ingredients in Arrabbiata Sauce? The main ingredients in Arrabbiata sauce are tomatoes, garlic, olive oil, and dried red chili peppers.
3. Is Arrabbiata Sauce always spicy? While the traditional Arrabbiata sauce is known for its spicy kick, the spice level can be adjusted based on personal preferences. If you're not a fan of spicy foods, you can use fewer chili peppers.
4. Can I use Arrabbiata Sauce for dishes other than pasta? Yes, Arrabbiata sauce is versatile and can be used in a variety of dishes beyond pasta. It can be used as a base for pizza, a dipping sauce, or even as a topping for meats.
5. How is Arrabbiata Sauce different from Marinara Sauce? While both sauces use tomatoes as their base, Arrabbiata sauce differs from marinara sauce due to the inclusion of chili peppers, which gives it a spicy kick. Marinara sauce, on the other hand, is known for its simplicity and is usually seasoned with ingredients like onions, garlic, and herbs, but without the heat.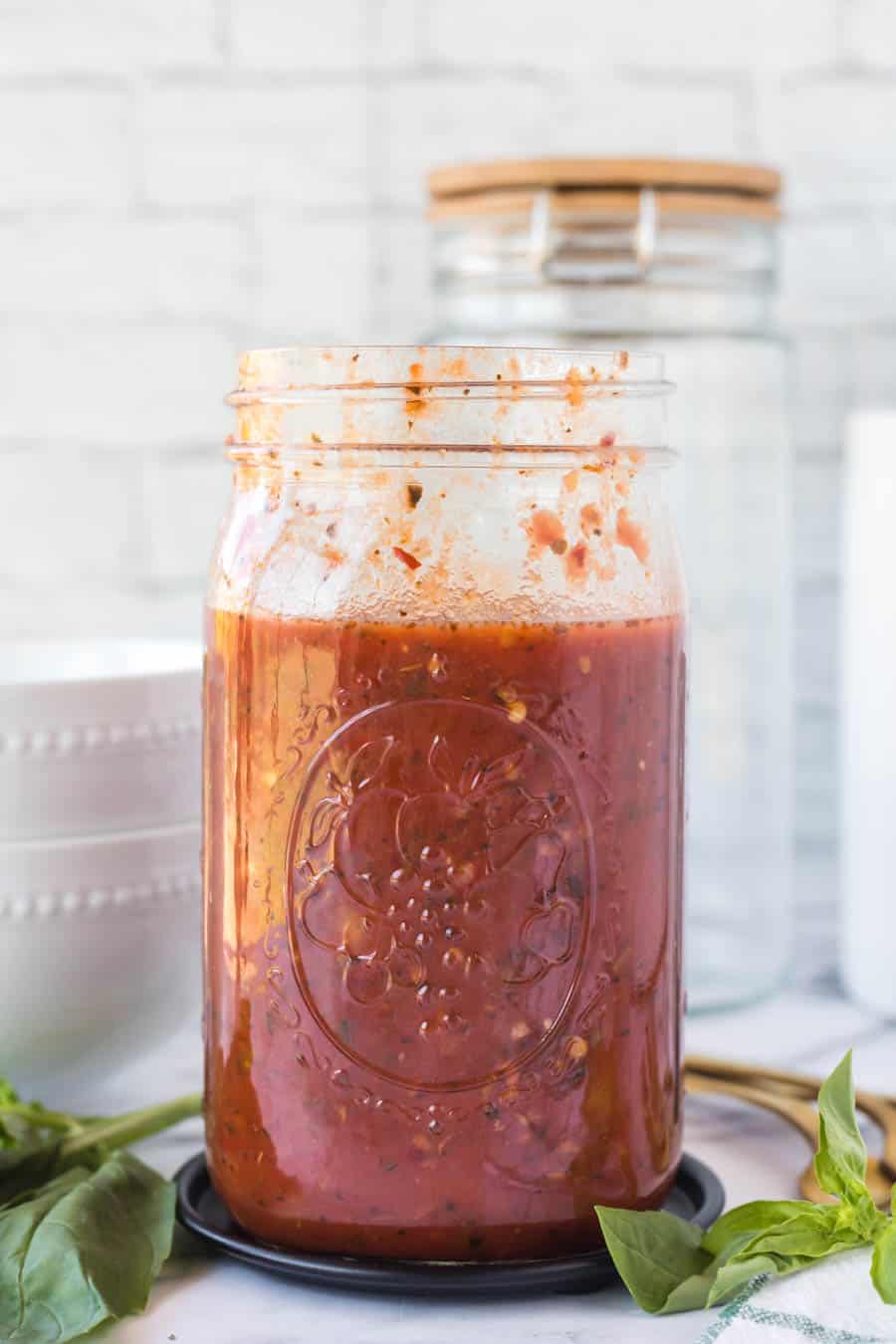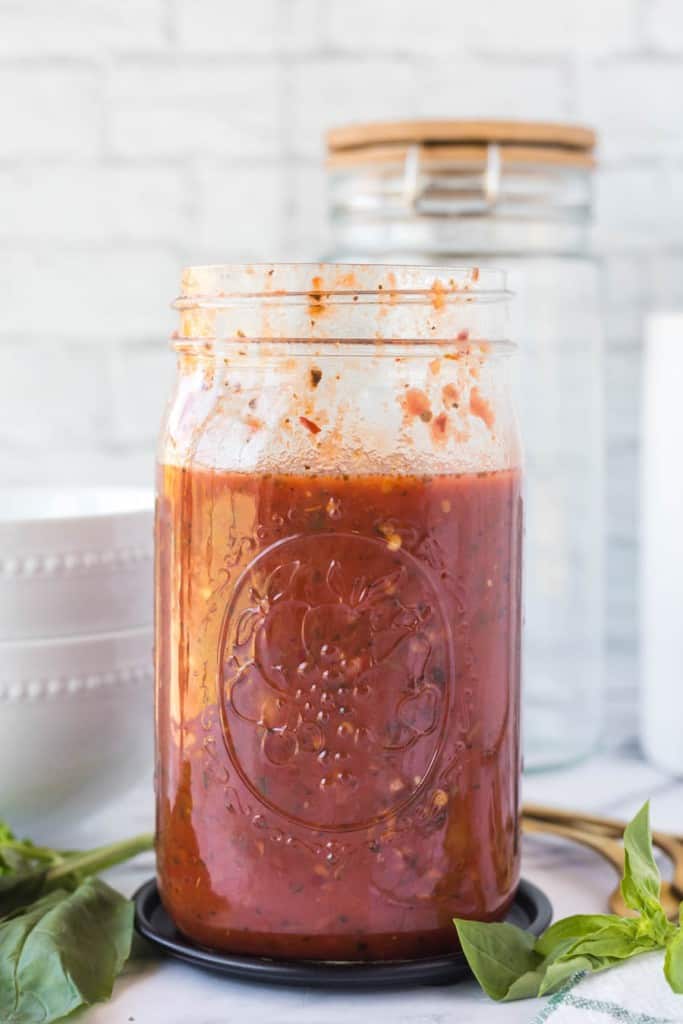 More Recipes:
If you've tried this Arrabbiata Sauce recipe or any other recipe on Bless This Mess, then don't forget to rate the recipe and leave me a comment below! I would love to hear about your experience making it. And if you snapped some pictures of it, share it with me on Instagram so I can repost on my stories.
📖 Recipe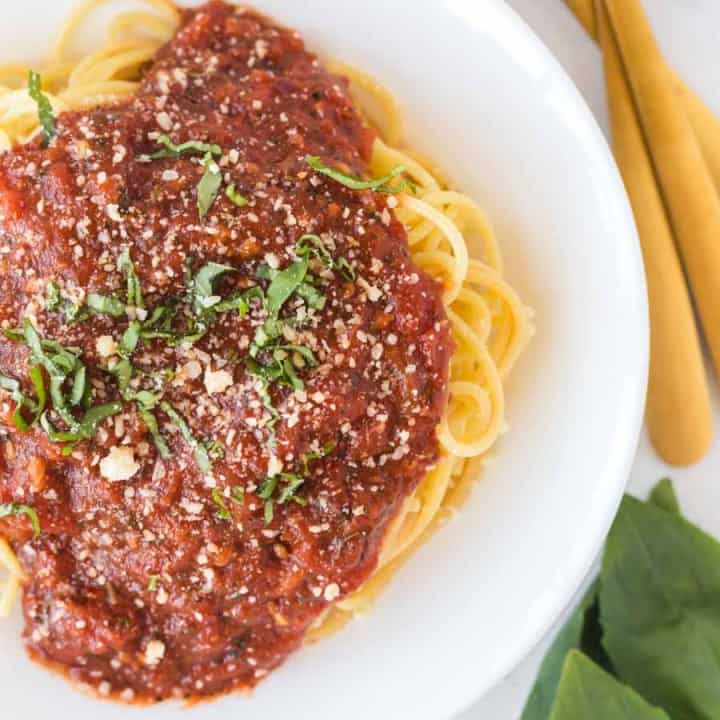 Print Recipe
Arrabbiata Sauce
Ingredients
2

cloves

garlic

minced

2

tablespoon

olive oil

2

teaspoons

dried oregano

1

teaspoon

dried basil

1

teaspoon

dried onion powder

2

teaspoons

crushed red pepper

28

oz

can San Marzano peeled tomatoes
Instructions
In a large pot, cook the garlic over medium-high heat for 2-3 minutes, or until fragrant.

Add the remaining ingredients and use a wooden spoon to stir the ingredients together and break up the tomatoes into smaller pieces.

Reduce the heat to medium-low, and allow the mixture to simmer for 25 minutes.

Remove the lid and transfer the sauce to a large container or mason jar.

Enjoy!
Notes
I like to store my sauce in a 32 oz mason jar with a tight fitting lid. This will keep the sauce fresh for up to a week; however, if you can it properly it will last for up to 18 months in the pantry. Alternatively, you can keep your sauce in a rubbermaid container for up to 5 days.
For some extra spice, you can add a few drops of tabasco sauce or a teaspoon of cayenne chili powder.
I like to use Cento San Marzano tomatoes, but any 28 oz can of peeled tomatoes will work great. Costco also has a great canned peeled tomato.
This sauce is great topped with some freshly chopped basil.
Nutrition
Calories:
49
kcal
|
Carbohydrates:
4
g
|
Protein:
1
g
|
Fat:
4
g
|
Saturated Fat:
1
g
|
Polyunsaturated Fat:
0.4
g
|
Monounsaturated Fat:
3
g
|
Sodium:
142
mg
|
Potassium:
193
mg
|
Fiber:
1
g
|
Sugar:
2
g
|
Vitamin A:
117
IU
|
Vitamin C:
9
mg
|
Calcium:
35
mg
|
Iron:
1
mg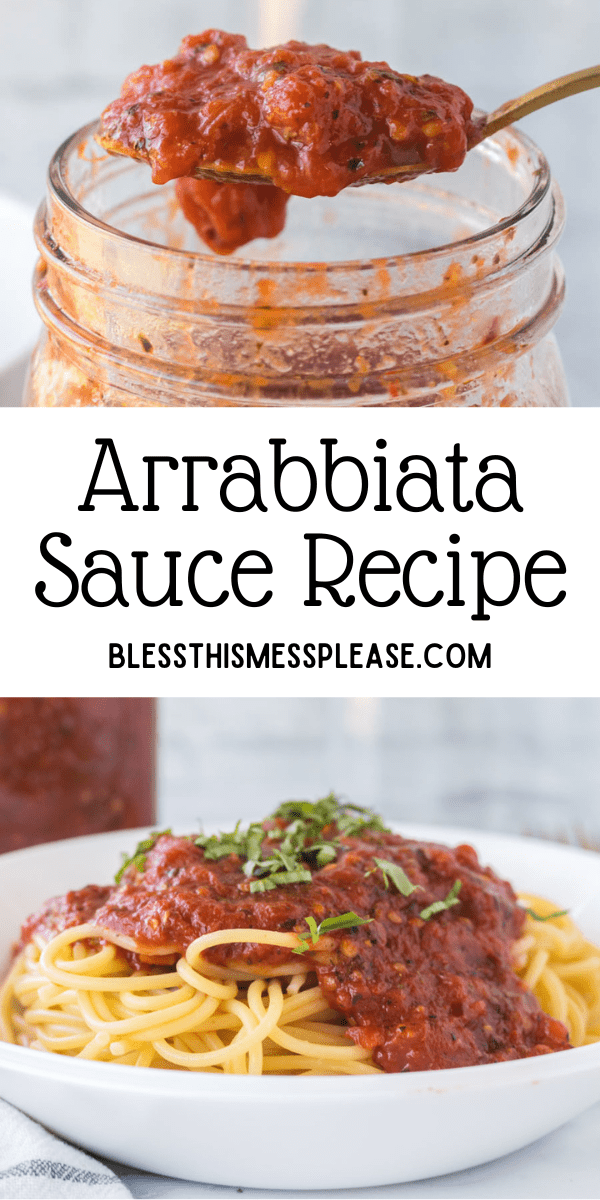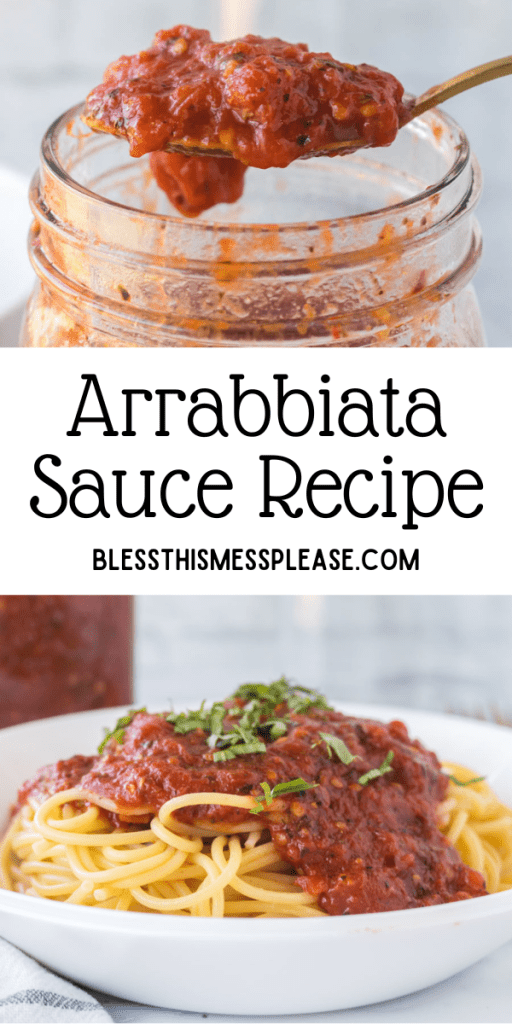 In summary, Arrabbiata sauce is a staple of Italian cuisine, loved for its fiery heat and rich, tangy flavor. With roots in the Lazio region, it's a testament to the timeless allure of simple ingredients transformed into a sauce that is both versatile and delectably memorable.