Remember the story about my friend Kate? Well, she's at it again and I have another amazing party to share with you. Owls are popular for a reason: they are adorable! If you haven't jumped on the owl bandwagon yet, this party just might lure you over to the owl-lovers side.
This party was for Kate's daughter's second birthday, but this could easily be done for any age, even into the teenage birthdays.
Here's the cake. I love how this sets the color scheme for the whole party.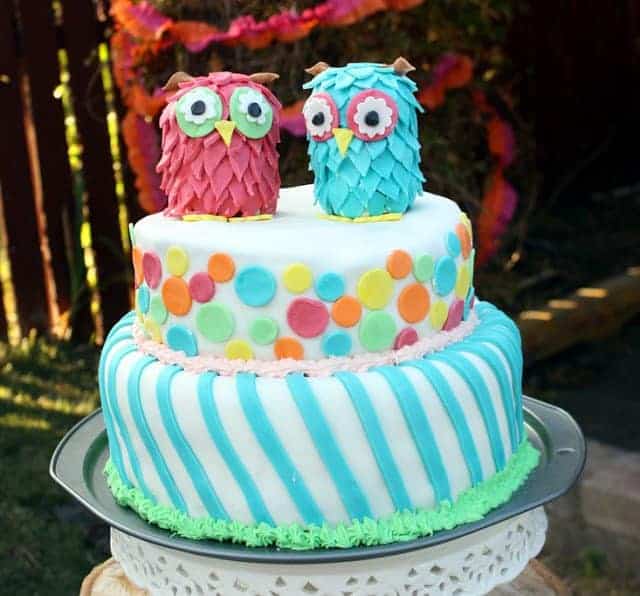 Here is a closer look at the table the cake was displayed on. Check out the logs that were used to add dimension and height to the table (under the cake and the suckers). I thought they were a cute and woodsy way to add a lot of impact to the setting.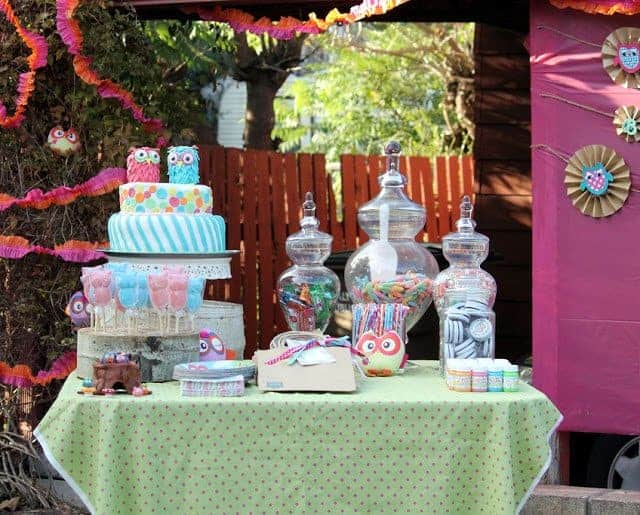 DIY candy bar! Who doesn't love that as a take-home treat?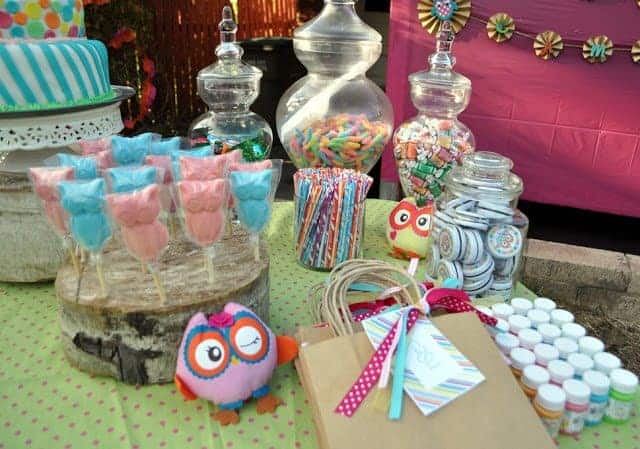 This is the opposite corner of the table. Perfect little details really make a party special, and this is just plain cute!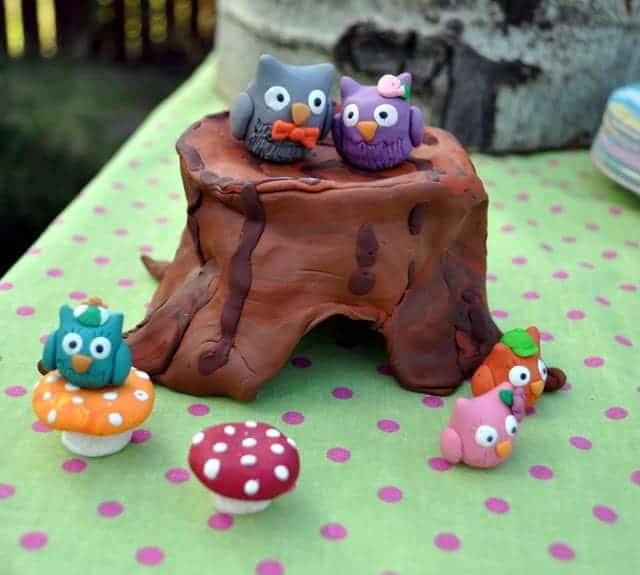 Adorable owl birthday banner: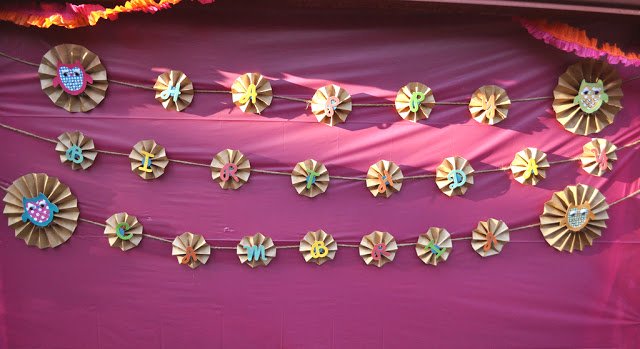 Things to do:
I love this type of guess how many game. I've never seen suckers displayed like this for the game and I just love it. Of course everything goes with the color scheme which keeps the party cohesive and beautiful.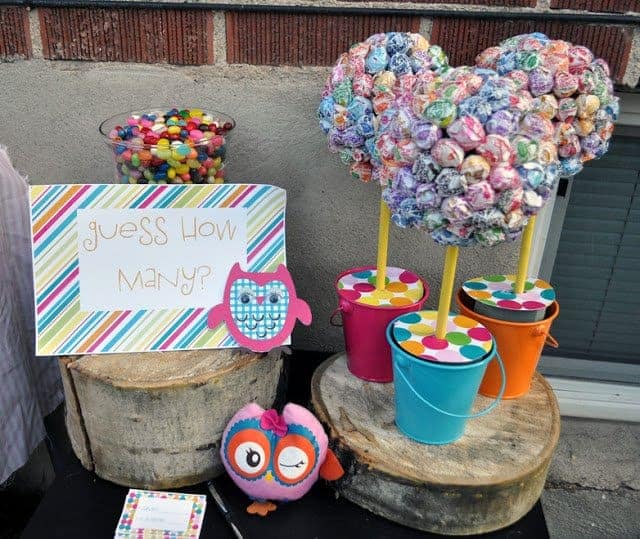 DIY owl painting. Games/projects like this are great for a party because once you have it set up you don't have to do much. This activity also doubles as a party favor.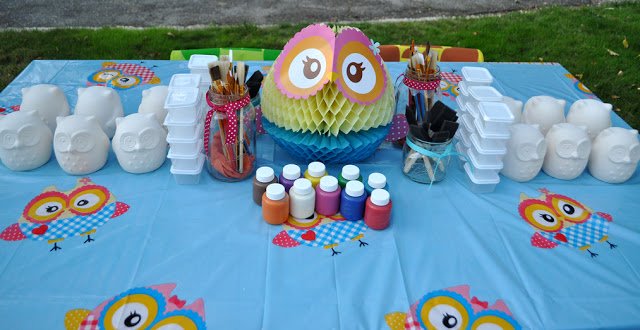 Kate provided everyone with an owl apron to wear while painting. The apron went home with the guests, as well as the painted owl.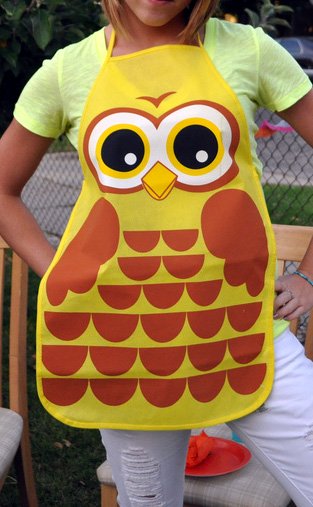 Pinata!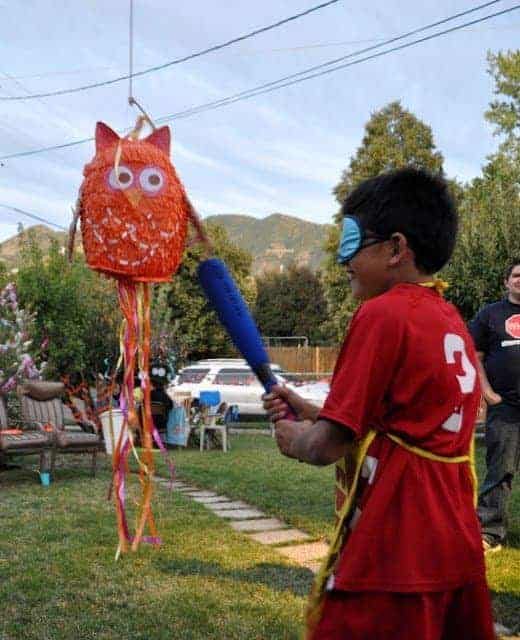 Decorations:
Feather boas and little owls all over the backyard. She did a few different trees like this and each was a different color of feather/owl.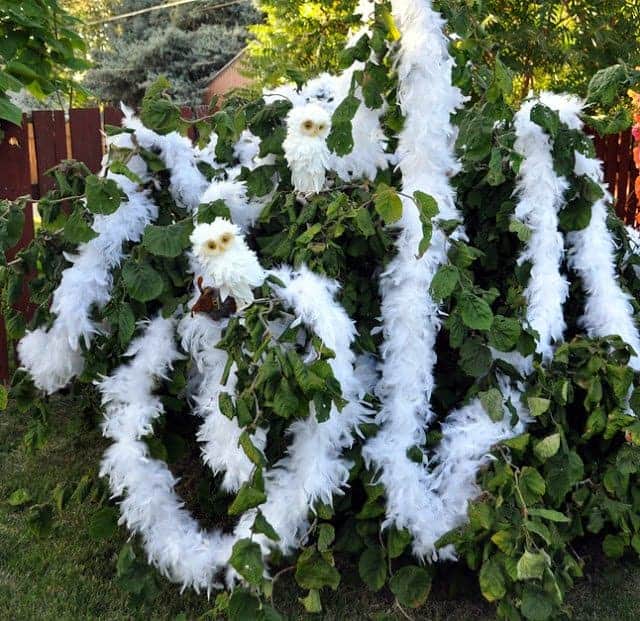 Adorable little stuffed owls all over the place. Owls were on the tables, in the trees, and even hiding in the window sills of the house.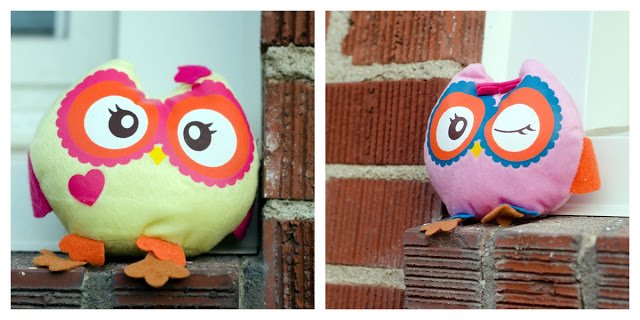 Food:
Colored drinks (and look at that fun stump that top drink is sitting on) and check out those bright paper goods in the background.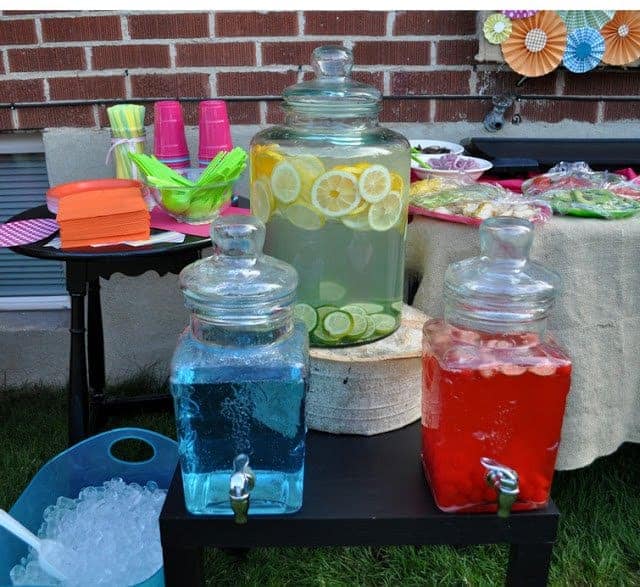 This is one of my favorite parts of the party, a DIY grilled melt bar. Kate had tons of different toppings, breads, cheeses, spreads, veggies, and meats with a hot griddle ready to be used in the middle of the table. Guests could make their own hot sandwich as they pleased. I love that this takes some of the crazy out of the party. Sure, the prep is still there, but while the party is actually happening very little is needed on the part of the host.
Plus, look how cute her display is!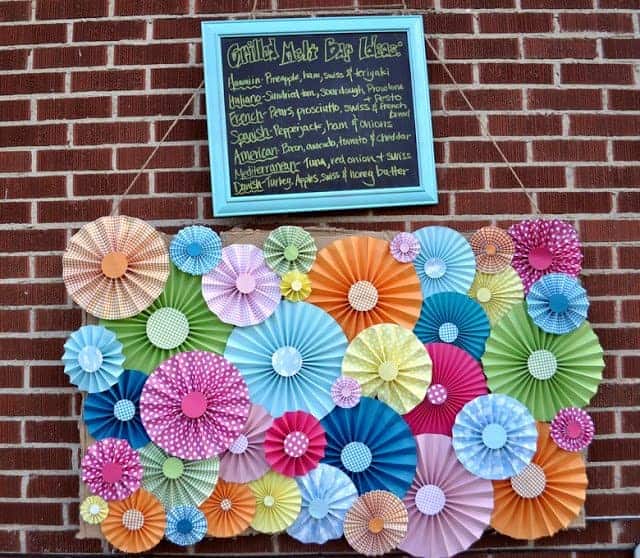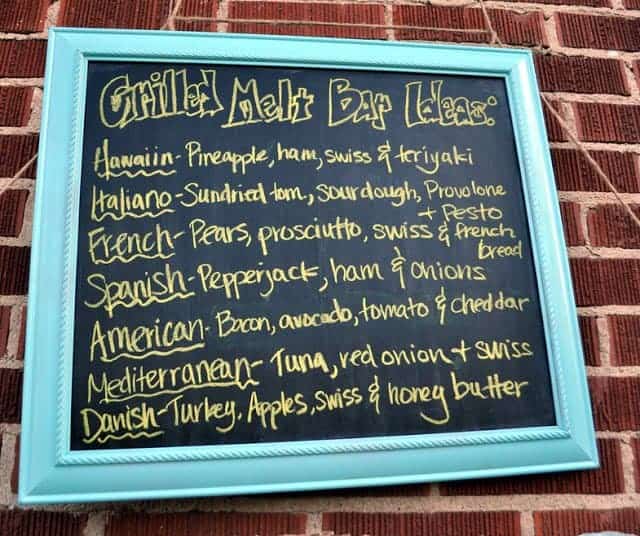 And what DIY hot sandwich bar would be complete without a DIY s'mores dessert bar? Did you even know that they made so many flavors of marshmallow? I sure didn't! You can't see it from here but the white scrolly box to the right held small burners with flames so that the s'mores could be roasted right at the table.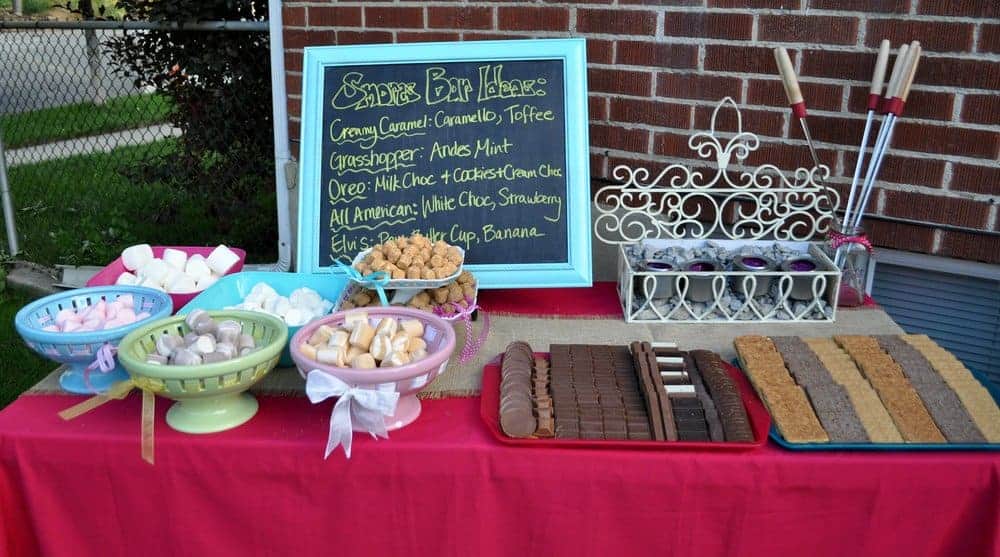 I'll take a grasshopper s'more please!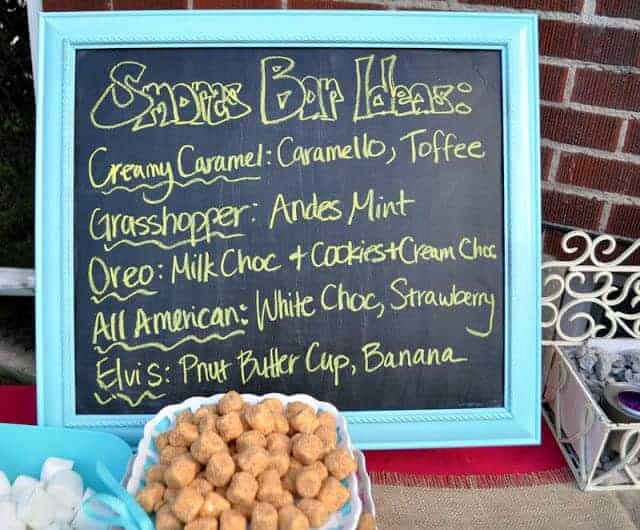 And of course that birthday girl matched her party! Cutest. Outfit. Ever.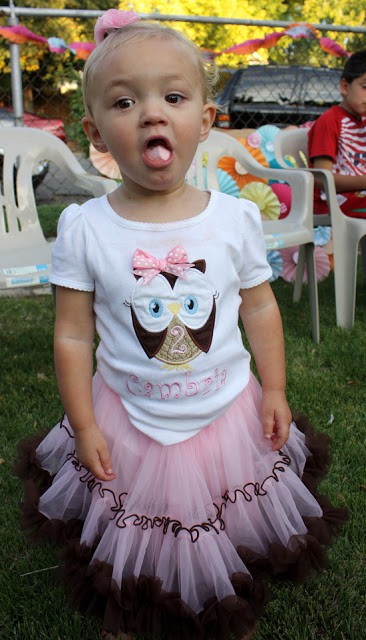 Kate, thanks again for letting me share you party. But now you got me craving a melty sandwich and melty marshmallow.
So dear reader, were you already on the owl loving bandwagon, and if not, did this change your mind?
Sharing this party at:
Our Thrifty Ideas