a whole lot of mess to bless
I'm Melissa, and I'm a mama to five kids (so much laundry). I have a flock of roving chickens (so many eggs). I have a garden that's way too big (so many weeds). And, did I mention we're building a farmhouse? With our own hands (so much mud)? My life is messy. And I wouldn't have it any other way!
I have a lot going on, and I'd much rather spend my time enjoying my messes than fretting about what I'm going to make for dinner. Over the past few years, I've nailed down a few strategies that helped me keep my kitchen running like a well-oiled machine, so I started Bless This Mess to help other mess-loving parents solve the nightly dinner delimma—no stress, no drama, just really great food your whole family will love.
MY MISSION
Bless This Mess is here to help parents answer the question, "what's for dinner?" with wholesome, balanced meals that the entire family will love, all while teaching the tricks and tips parents need to get in and out of the kitchen and back to their wonderfully messy lives.
MORE ABOUT ME
Our Hobby Farm
In the summer of 2014, we bought seven beautiful acres right outside of Zion National Park in southern Utah to turn into our very own homestead. We're currently building our dream farmhouse with our own sore, blistered, overworked hands. It's the ultimate DIY! Right now, our hobby farm is home to chickens, lambs, a small orchard, and a massive vegetable garden. More excitement to come once we're moved into our forever home.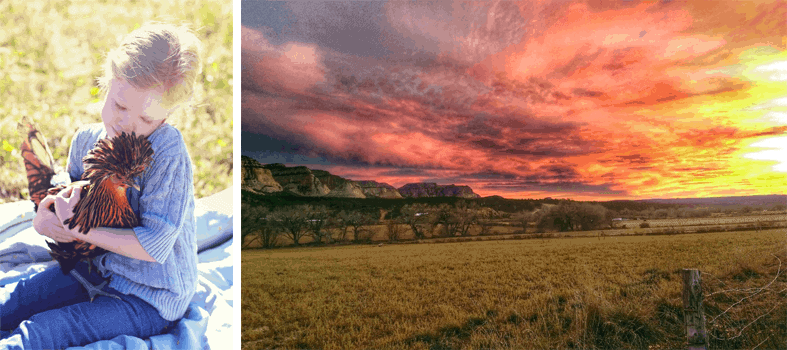 Learn more about our homestead
My Family
I married my sweetheart in 2005 and we had 5 kids over the next 8 years. Some call us crazy, but we love our large family! The kids are always in the kitchen helping me make messes, try new recipes, and taste testing along the way. These mini critics make sure that nothing except the most delicious recipes hit the blog.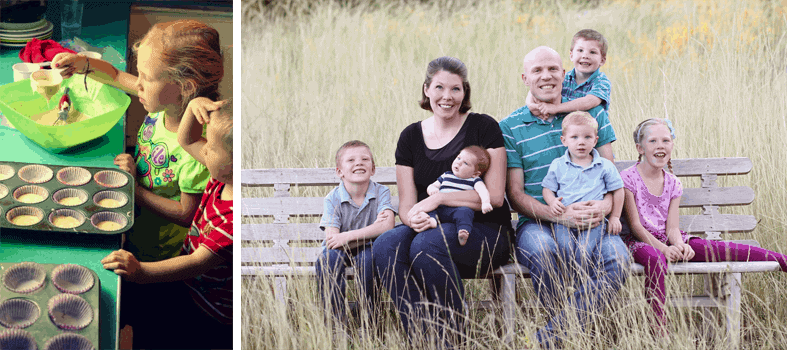 Learn more about our family
Me, Myself, and I
I'm tall. Really tall. Like 6 foot tall kind of tall. I have mousy hair and squinty eyes, forget to wear make-up more days than not, and am a Hoosier-born Utah transplant. I adore my freckles, cheese boards, my chickens, and milk glass cake stands.