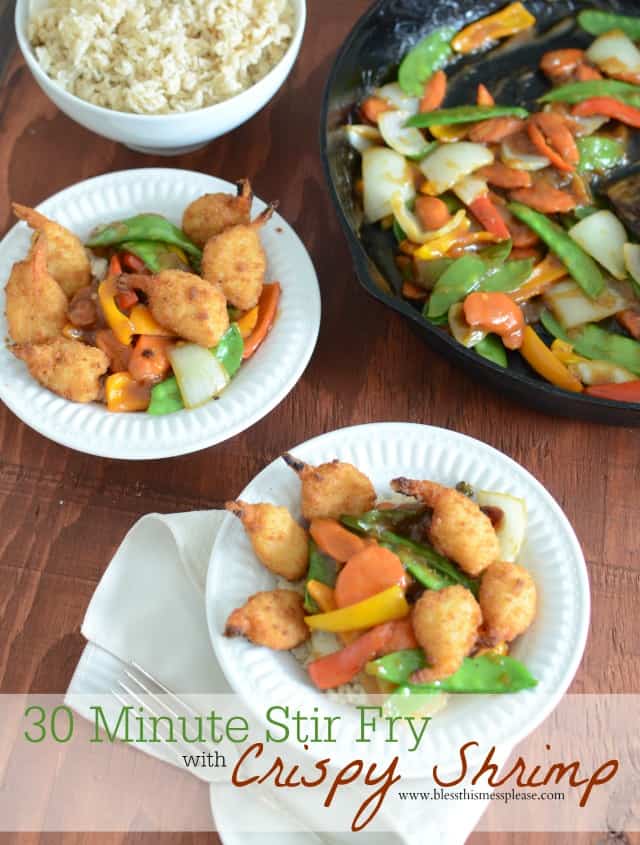 30 Minute Stir Fry with Crispy Shrimp was a huge hit with my family and it will be with yours too. Here's a little secret though, it's super easy! I saved myself a whole lot of time and effort by using frozen SeaPak Butterfly Shrimp.
It's super nice to have a few things in the freezer like this for busy nights. A rice cooker takes all the work out of making rice, Meal Prep Monday takes all the work out of the stir fry, throwing everything in a jar and giving it a shake takes all the work out of the sauce, and SeaPak Butterfly Shrimp take all the work out of the tastiest part of the meal. Really, this meal practically makes itself!
Disclosure: This post is sponsored by SeaPak Shrimp & Seafood Co. When an offer came along to blog about shrimp I had to say yes or my kids would have kicked me to the curb. Shrimp is one of their very favorite foods! We've enjoyed SeaPak often (I can actually buy it in our little store!) and I already knew I loved their product. Thank you for supporting the brands I thoughtfully choose to work with!