Hello!  Welcome to Bless This Mess! Why such a mess you may ask? Well there are a few reason – cooking messes, crafting messes, messiness from raising backyard chickens, and then our biggest mess of all – remodeling our house while living in it. Those are the type of messes you'll find around these parts. Since you're here why don't I give you a little tour!
In 2011 when I started this blog we were knee-deep in a huge remodel, all while living in the mess. I washed dishes IN A BUCKET for over nine months while we worked on the house. And with a family of 5 (at the time) that was such a hard task. Here's what was happening in the kitchen as I was in the back room of the house with my trusty bucket and 3 tiny kids:
But in May 2012 I got a kitchen sink!
Remodeling was an on-going project and I love to keep you updated, so be sure to check out the Our Biggest Mess tab for all the details, floor plans, and pictures. Plus, we have found the weirdest/neatest/wackiest stuff hiding in the walls (like a violin and turkey down in a bag!). The posts about the treasure we find in the house are some of my favorites and I know you'll like them too. And just because we can, here's one more look at that glorious kitchen sink (as of October 2012):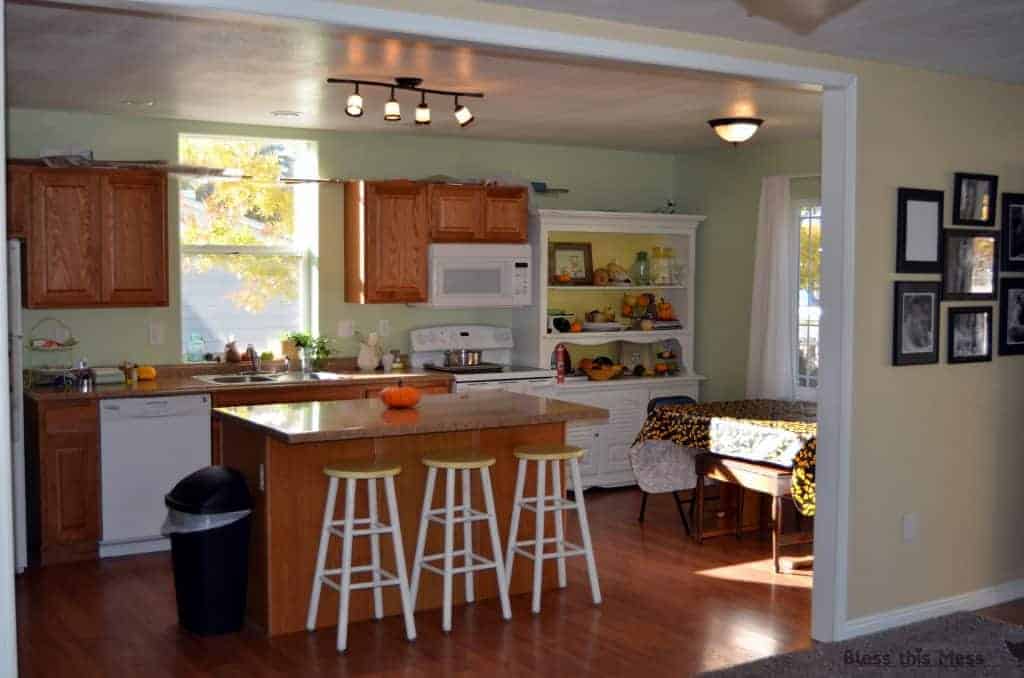 This fun little house in all of its newly remodeled glory wasn't meant to be ours for long though. We moved to my husbands tiny (really, really tiny) hometown in April of 2013 and put the house on the market. It sold in September of that year, almost 2 years to the day that we bought it. But don't worry, we have many other projects to share with you! We are currently living in a rental house while my husband and his dad are building a hardware store. Owning a hardware store in conjunction with the current little grocery store is Husband's dream job and we are excited for him to live that dream.
Now we own "The Shanty", a dilapidated old house built in the 1890′s. We are starting our hobby farm dreams on the property as we finish building the hardware store and hope to remodel (maybe…) the house this fall. I grew a massive vegetable garden, enjoyed having my backyard chickens there, and we also tried our hand at raising lambs for meat (and what a journey that was!). This hobby farm dream is super fun for me to share with you all.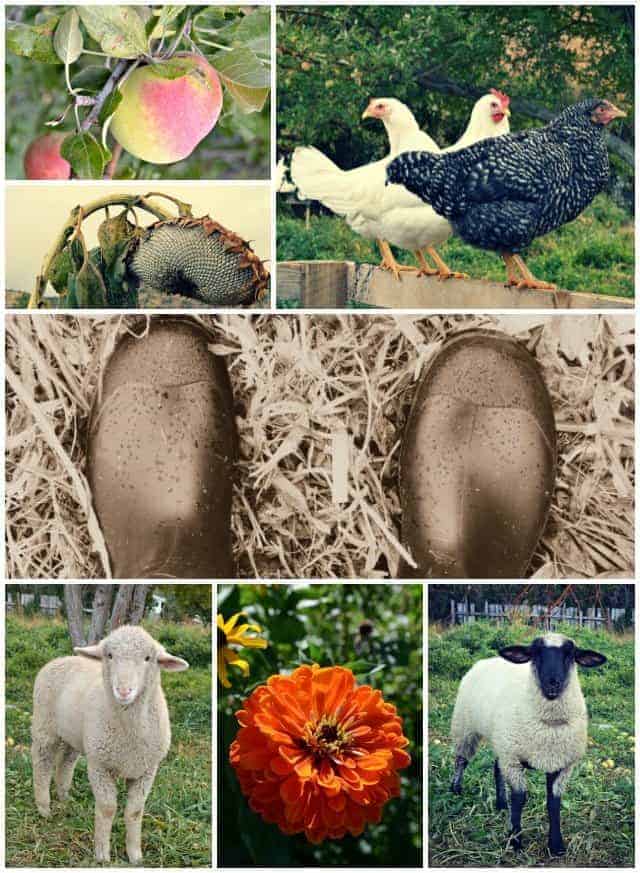 My hobby farm goal for 2014: raise turkeys!
And of course we took a few of our family pictures with the hens :)
My second "Mess to Bless" if you will: I love to cook!  I definitely consider myself a food blogger and Bless this Mess a food blog. I'd say about 70% of the posts here are recipes. Now, cooking with no kitchen, no sink, not even running water in the one room we were living in all last winter was tough. Through it all though I still had to cook. It is something I truly love.  Poke around the recipe index; I know you'll find something to drool over.
Here's a bit of what you'll find (sorry, the pictures aren't links) – family friendly recipes and plenty of dessert: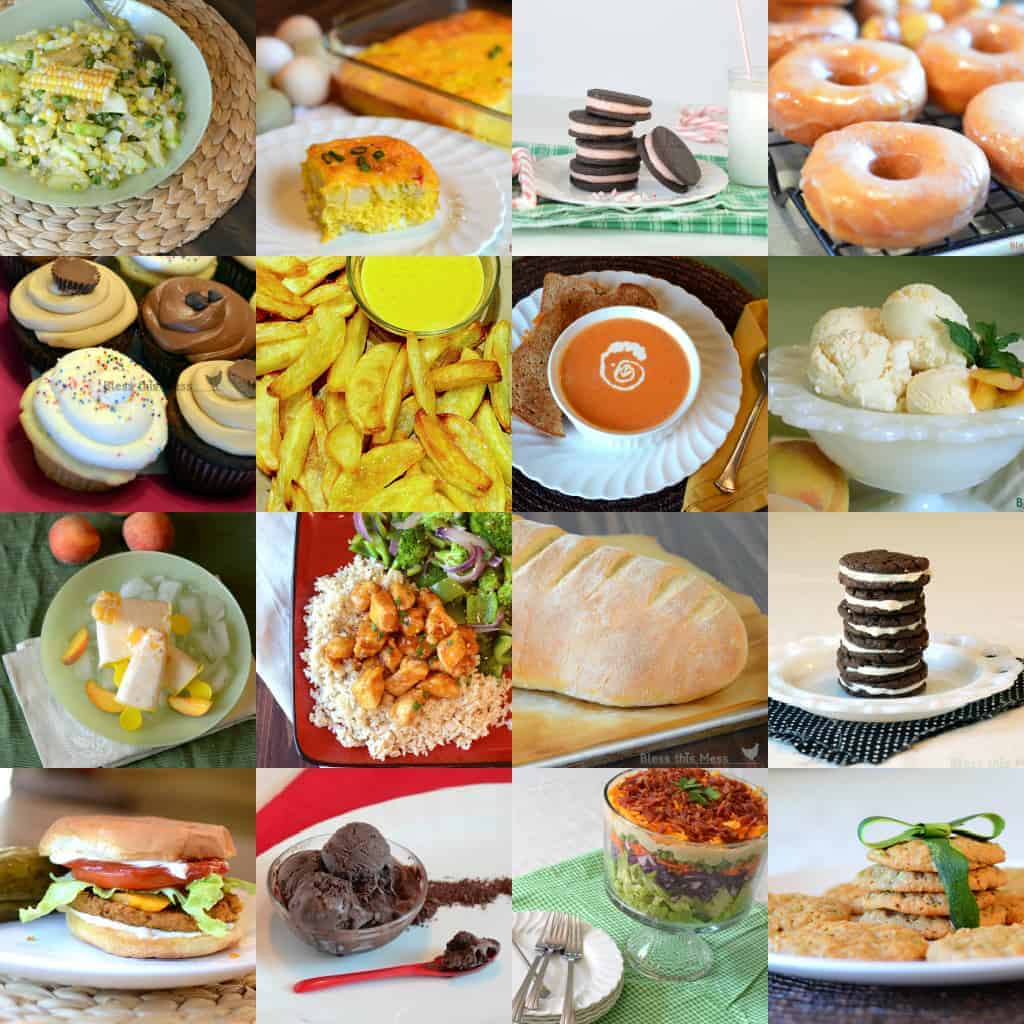 This blog is a place for me to share all of my messes with you. If you are into cooking, crafting, chickens, thirfting, furniture painting, gardening or remodeling, I think you'll find something you like.
Here's to some good cookin', quick (or not so quick) remodeling, craftin', and life livin'.  Enjoy.
And if you'd really like to know… here's some of the nitty gritty.
This is me: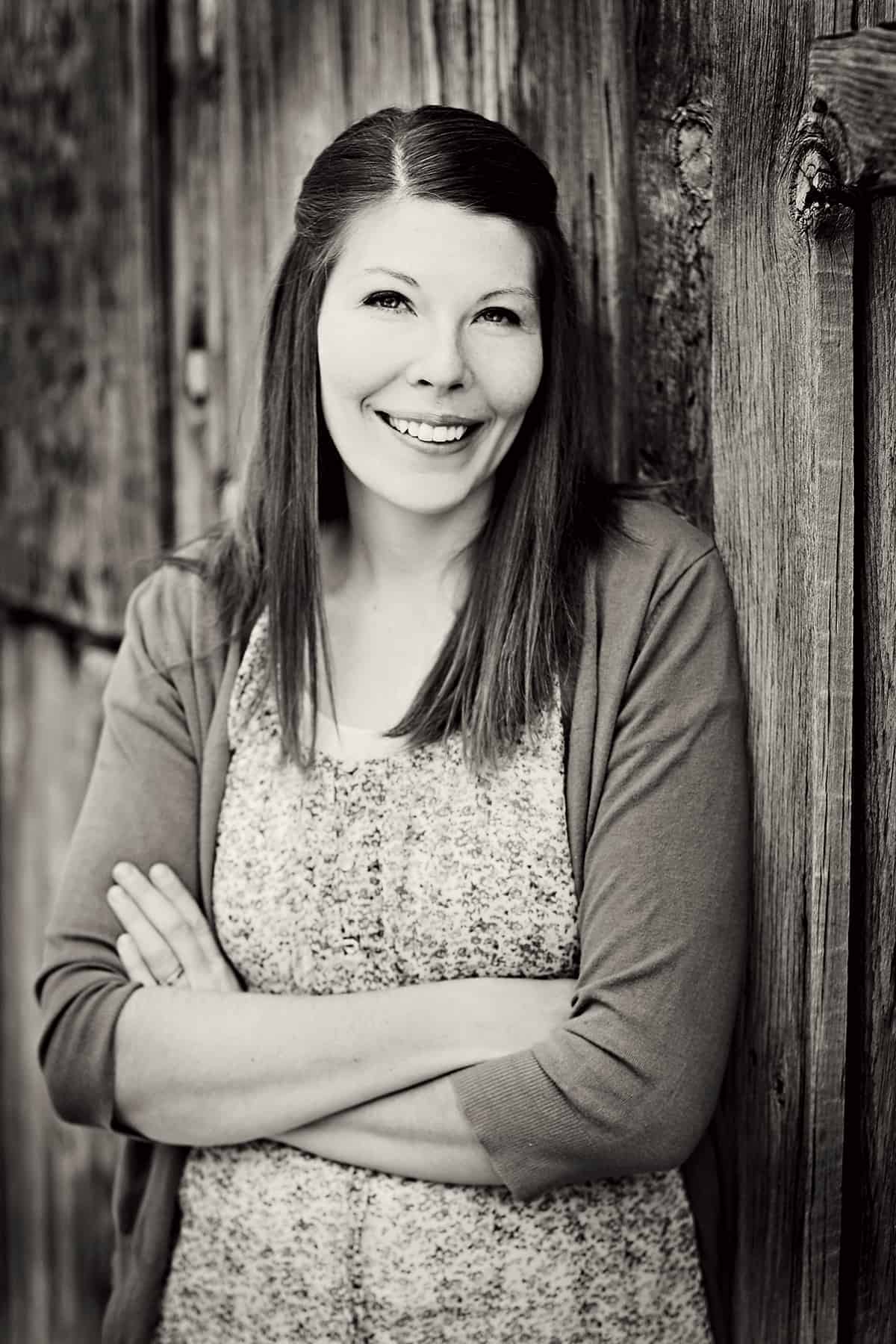 I'm tall.  Really tall.  Like 6 foot tall kind of tall.  I have mousy hair and squinty eyes, forget to wear make-up more days than not, and my toes have been painted with the same color of Barbie pink for the last 7 years.  I adore my freckles and milk glass cake stands.
I love my kids something fierce.  I have a strong momma-bear instinct and sending my oldest to Kindergarten this year made me bawl.
I cook.  I love all things made from scratch, I buy butter by the 30 pound case, and I grind my own wheat.  I garden, I can (you know, glass jars and boiling water), and I am not afraid of whole milk.  Chocolate chip cookies and crusty bread are my weaknesses.
I sew.  I like it, I do it, I'm learning.  My mother is a master seamstress.  She's amazing and did all my sewing for me growing up.  Multiple states now separate me from her, so it's time I learn for myself.  I like to make things up; patterns scare me.  I'm finding I have quiet a knack for it.  I hope you think the same.
I thirft. Garage sales are my favorite place to shop and I believe that spray paint can fix about anything.
I have an Etsy shop. Handmade makes me swoon.
This is my family (standing in The Shanty!):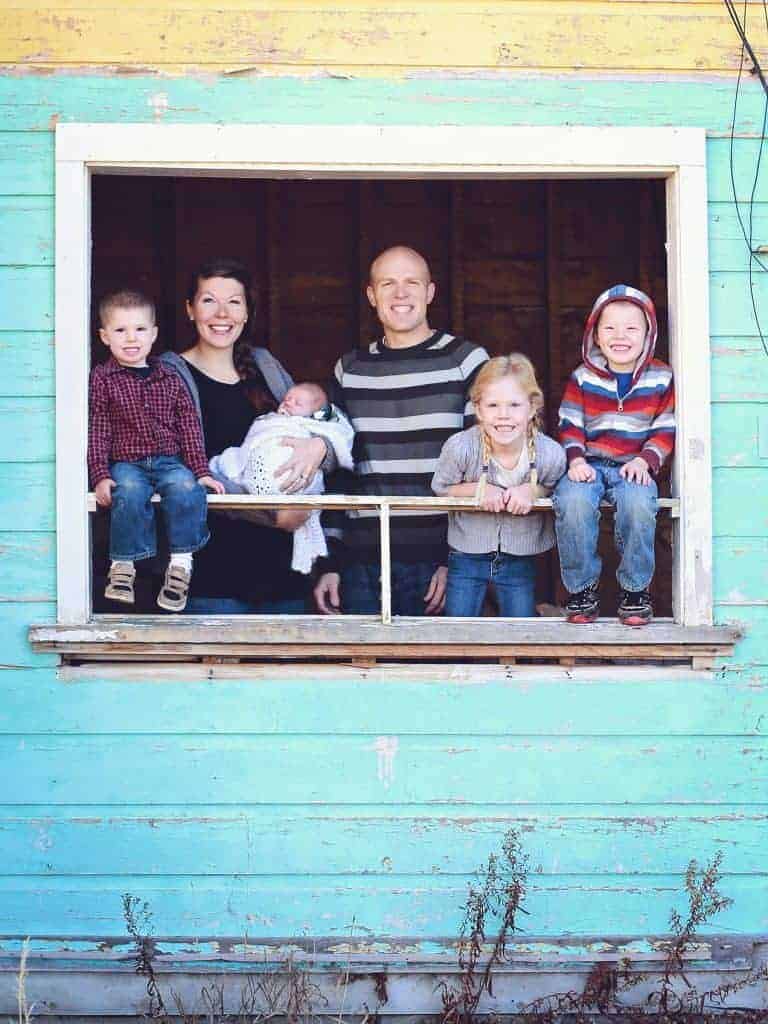 Still needing more? Just ask!     blessthismessplease (at) gmail (dot) com
I'd love for you to stay in touch. I started and continue to blog because I enjoy it, but I really want to be successful, grow, and make a buck too! I can't do that without you, so stick around.