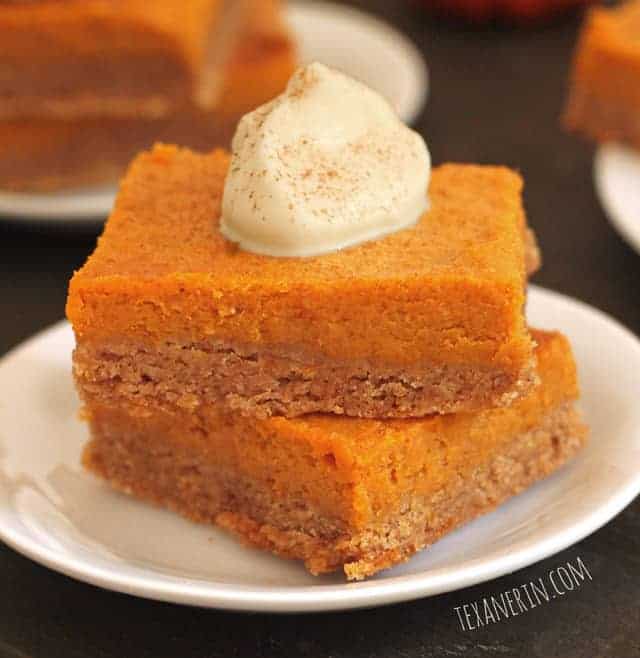 Hello all! While I'm enjoying the newest (and teeniest) member of our family, I have asked some of my very favorite blogging friends to share some of their absolute favorite posts with you. Today's post is from Erin. She's my healthy dessert idol! She's never met a recipe that she couldn't improve with whole grains and my, is she good at it! If you are looking to be a little more healthy but still enjoy your desserts and baked goods, Erin and her blog are the place for you. Enjoy!
Hi everyone! I'm Erin and blog over at Texanerin Baking. Originally from Texas, I currently live in Germany with my German husband. I'm an English teacher but what I do most of the time is bake. Or think about baking. Or take pictures of what I've baked. And what do I bake? I'm all about making healthier baked goods that taste just as amazing as their unhealthy counterparts!
I post a mix of whole-grain and grain-free goodies. I don't have any dietary need to bake this way but I figure if it really tastes just as good as the more traditional, sugar-filled, all white flour version, then why not?
I'm so excited to be here today! Melissa asked me to share one of my favorite recipes and one of my favorite recipes ever, healthified or not, is this whole grain gooey pumpkin butter cake. Healthwise, it's a disaster. I don't normally make things this sinful but have you ever had a gooey butter cake? It's so worth it! If you want something a little bit healthier (or okay, a lot healthier), check out my other fall recipes.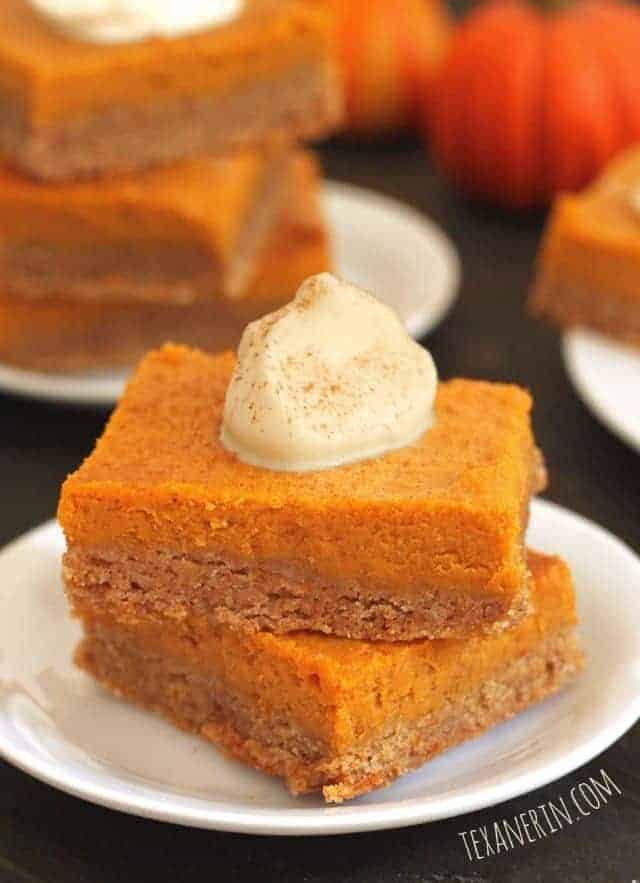 I did what I could do to make this recipe a tiny bit healthier. The original recipe uses a cake mix. I don't even have access to cake mixes over here so I made the cake totally from scratch. And I used whole wheat flour instead of all-purpose. You could also use whole spelt or white whole wheat flour.
And in that gooey and amazingly delicious pumpkin topping, I reduced the sugar down from a 16-ounce box (what?!) to 10 ounces. I usually sweeten my goodies naturally with maple syrup or honey but that just wouldn't work with this recipe. And like I said before, it's so worth it!
It's my favorite pumpkin dish ever. Pumpkin pie doesn't hold a candle to this cake. Seriously. You have to make it!
For the recipe, hop on over to gooey pumpkin butter cake on Texanerin Baking.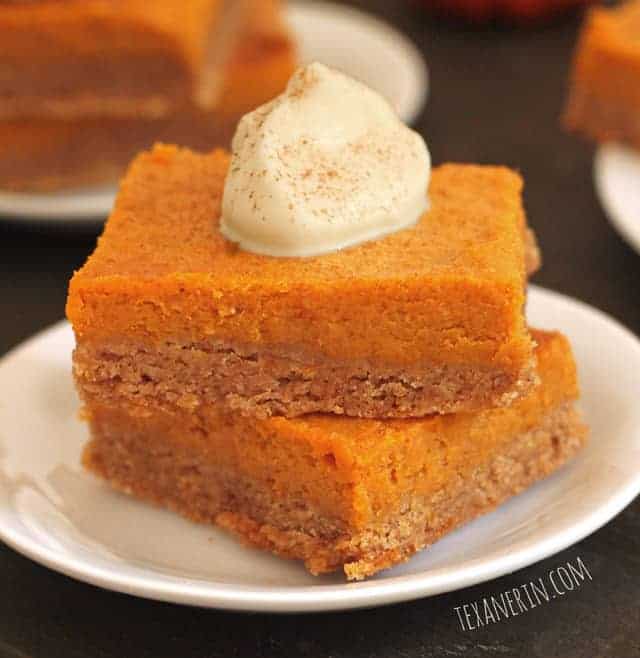 I hope you all enjoy the cake and thanks for having me today! 🙂 I'd love for you to visit me some time on Texanerin Baking or on Facebook, where I share lots of healthy treats from my favorite food bloggers.