I love to know what people ate. Is that weird? When husband goes to a business lunch the first thing I ask him is what he ordered. My favorite book in the Little House on the Prairie series is Farmer Boy because it has so much detail about food. I love when books give the details of what the characters had to eat! I don't know what it is, but it's a love and I'm not ashamed to share it with you.
A few bloggers that I follow do a fun "What I Ate Wednesday" post, and it's something I've been wanting to do for a while now. I thought there was no better time than now to start! It's a fun way to get a little peak at the everyday. Plus, there's no way I'm the only one who enjoys hearing about what other people ate. So for you, fellow lover-of-knowing-what others-ate, this post is for you 🙂
This is what I had last Thursday.
7:30 am - Breakfast
A small bowl of cream-o-wheat with a drizzle of pure maple syrup on top. We have been dedicated oatmeal eaters for the last 4 or 5 years and honestly, we are all a little sick of it. My brother, who lived with us last year, wanted some cream of wheat and so we bought it and made it. My family fell in love! It was something I had eaten in childhood but had never made or really thought of since. Best discovery of this winter, hands down.
I had to get May off to school so I didn't make time for much else.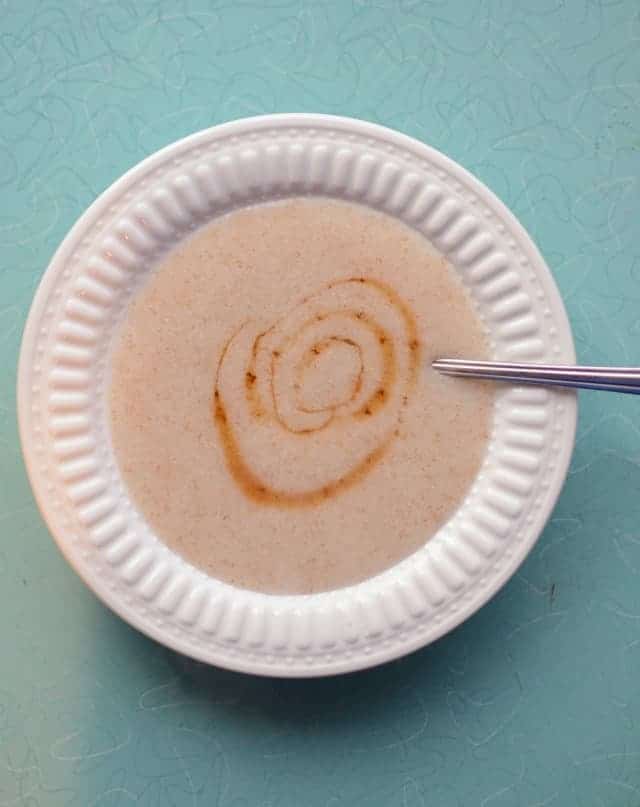 9:30 am- Mornin' snack
I'm starving after a light breakfast so I grabbed a homemade fruit-on-the-bottom yogurt and added some chia seeds. Sooo good. Recipe coming next week!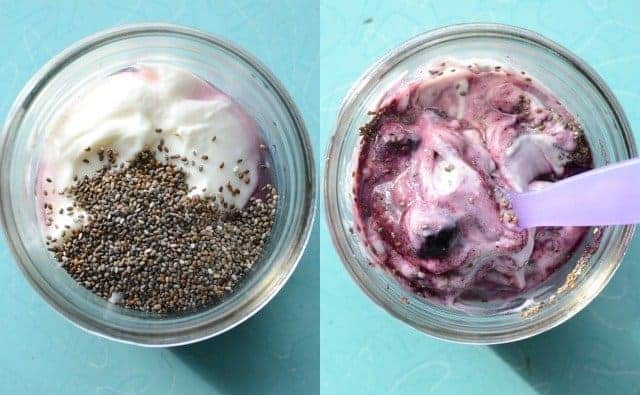 11:45 am - Lunch
This whole salad-in-a-jar thing has changed my lunches. I've had a salad every day for lunch for the last week and a half and I'm totally in love. It's just so dang convenient! I also had a boiled egg, some of that addicting 3 ingredient yogurt dip and an apple. I could eat this lunch 3 times a week for the rest of my life and die a happy woman.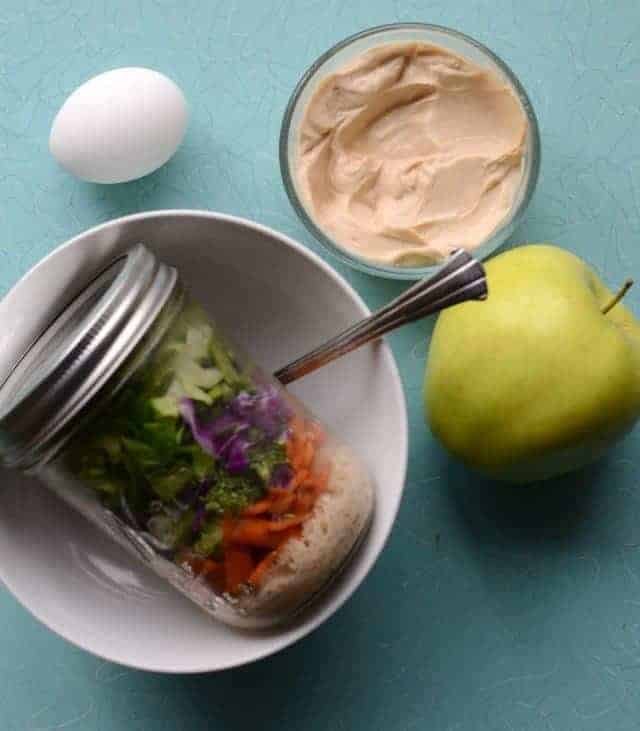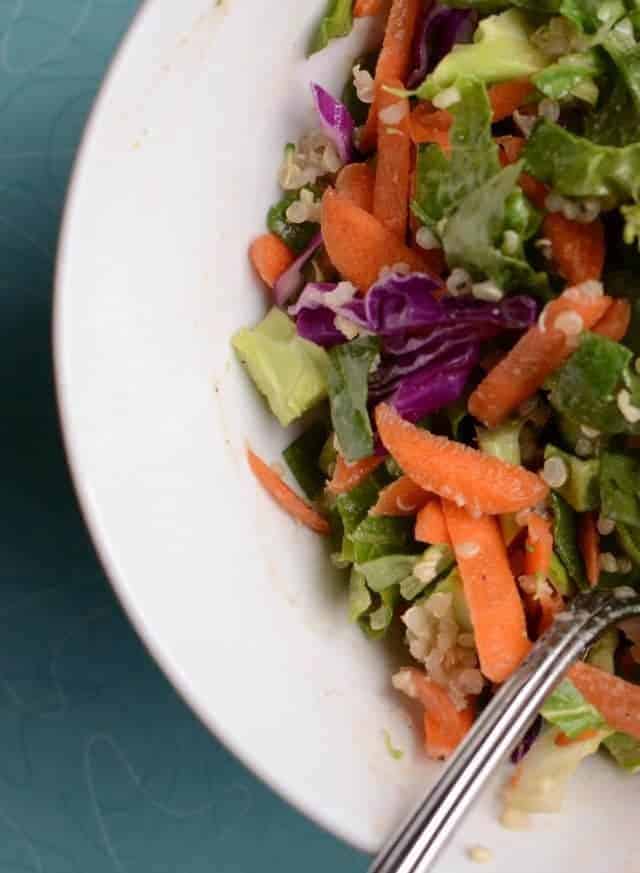 3:30 pm - Snack Time
May is home from school, the boys are done with quiet time, and now it's time for playing and a snack. We popped some of the popcorn that we grew this year. The kernels are small and it had lots of old maids in the batch, but we still think it's pretty fun to say we grew popcorn. I also pulled out the store-bought stuff to top off the bowl. Add a little melted butter and a heavy hand of salt and you have yourself one amazing snack.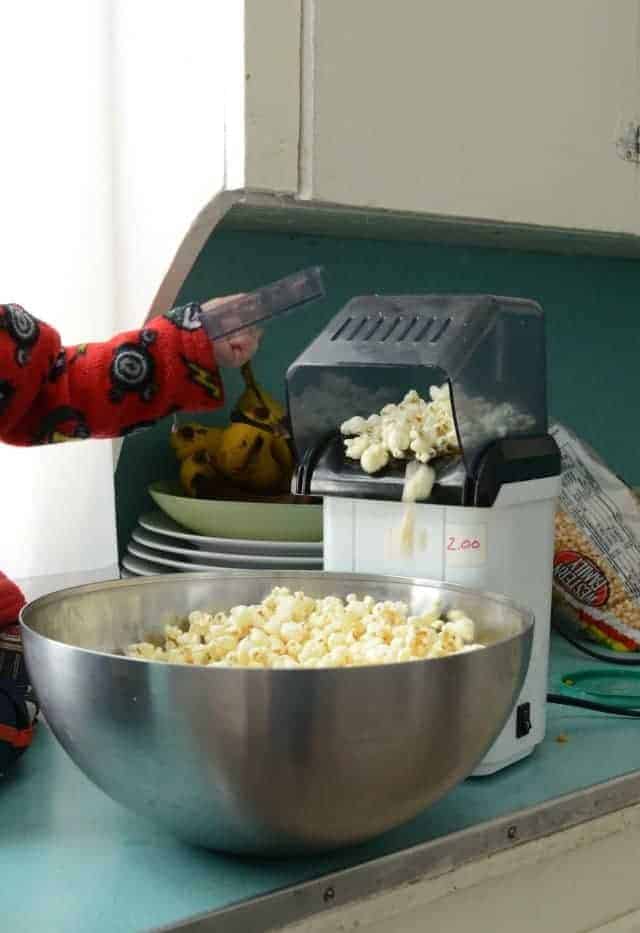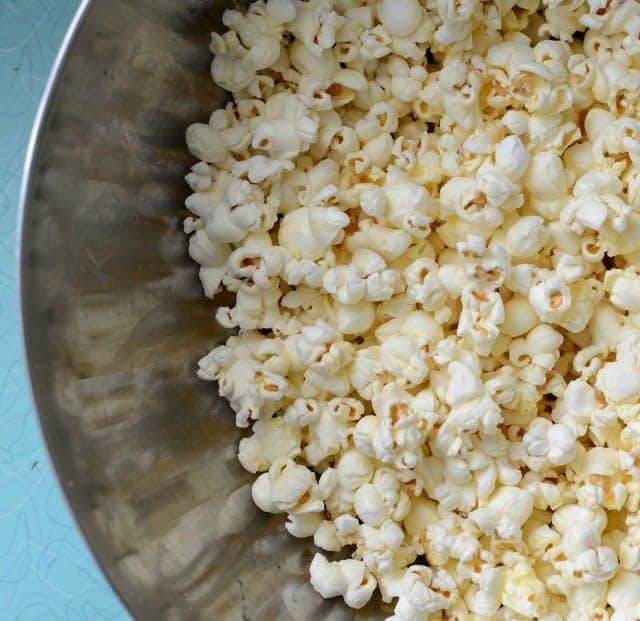 6:00 pm - Dinner
Dinner was a quick stir fry over brown rice. Can you guess what that meat is? It's lamb. Our lamb to be exact. It's taken some getting used to but I'm getting better at cooking it and I'm liking it more and more. I'm still not sure if I would raise lambs again for meat but Thomas sure thinks it was worth the effort. In other words, I'm cooking it well enough that he's really enjoying it! And my, aren't after dark pictures awful?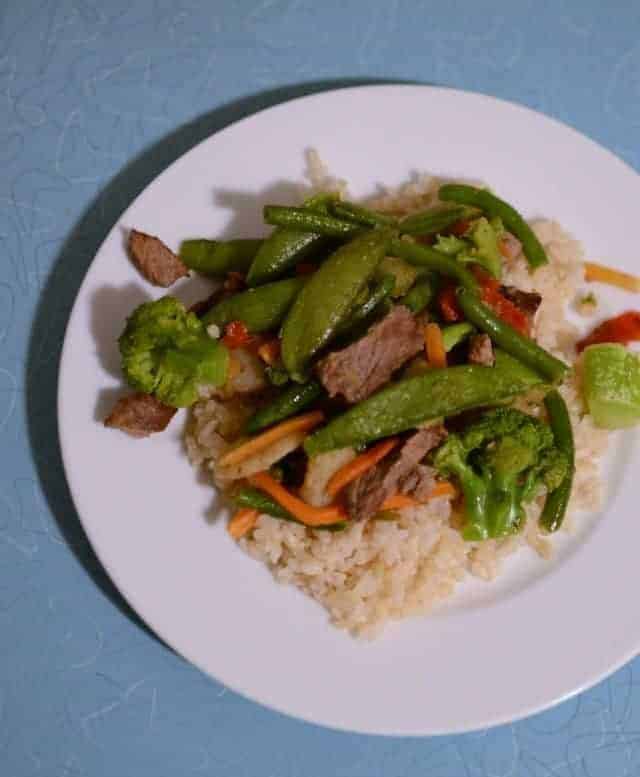 9:17 pm - snack (which I wanted until the next day to take a picture of... isn't natural light so much better?!).
A giant banana and a little piece of good dark chocolate. Mmm. Why are chocolate and banana so good together? And water... lots and lots of water all day long.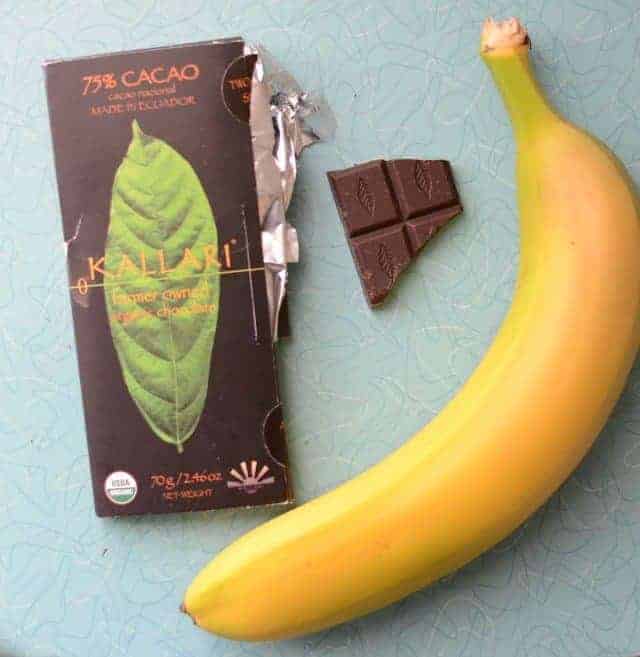 See! That was fun wasn't it?
If you are interested in seeing more WIAW posts just pop over to Peas and Crayons. She's the one who started this fun and shes's where everyone goes to share.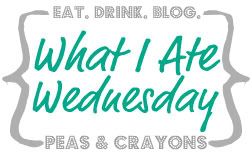 Thanks for letting me indulge and have a great day!
What was the best thing YOU'VE eaten lately?!
Remember, I love to hear about what people ate, so really, dish! I'd love to know what you've been enjoying lately.