I really liked writing out my meal plan last week so I thought I'd keep it up! This will be a great resource for myself later too when I get in a meal planning rut! This coming week is going to be just as tasty as the last and I'm excited to share what I have planned with you.
I also wanted to share our 2014 family pictures! I figured they didn't need a post all their own, but if I smoosh them with something useful like a meal plan then it's totally allowed. So take a look, they are at the bottom of the post.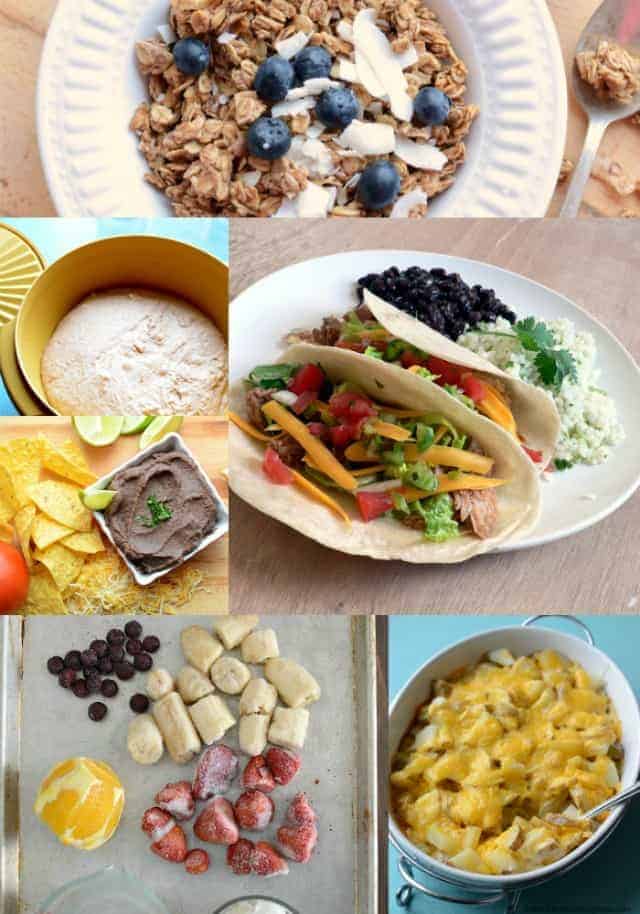 I'm finishing up my first week of the Feel Great in 8 challenge and it's gone ok so far. I struggle finding time to exercise and my sweet tooth hasn't calmed down as fast as I would have hoped. I just want to make chocolate chip cookies today 🙂 It's Friday after all! Wish me luck, this craving is something fierce. I love the time I have spent reading good books, praying, and doing little things like taking my supplements.
In the mean time, here is what I'm making for my family for the week.
Breakfast:
Monday- Oatmeal
Tuesday- Eggs
Wednesday- Smoothie (+ toast for the kids)
Thursday- Oatmeal (probably steel-cut oats)
Friday- Eggs
Saturday- Whole Wheat Pancakes or Waffles
Sunday- Granola (cold cereal for the kids, we have early church this year so quick and easy is the go to!)
Lunch:
I've been enjoying all the great leftovers!
Open faced sandwiches with lots of veggies and spicy brown mustard
Tuna wraps with lots of pickles, lettuce, and tomato
Dinner:
Monday- Creamy Spinach Calzones
I'll make my favorite homemade whole wheat pizza dough. The dough is best when it has at least a day to sit (though you can make it the morning of...), so I'll probably just make it quick Sunday night. It can sit for up to 3 days though, so if I really am on top of things I'll make it Saturday night. On Monday I'll make a creamy mixture of cream cheese, mozzarella cheese, and a package of frozen spinach (make sure you squish as much water out of the spinach as you can). I just toss all that in a bowl and mix. I might at some Parmesan cheese, a bit of Italian seasoning and maybe some garlic powder too. This is the base of my meatless calzone (Hello Meatless Monday!). Working with small pieces of dough, roll them out into a circle, add some of your creamy mixture, and then add whatever "extras" you like, you can add a bit more shredded mozzarella too if you like. Note: Sometimes the dough is a bit too soft to work with. Just knead in a bit of extra flour right before you use it so that it's easier to handle and roll out. I'll have out onion, sliced bell peppers, mushrooms, and olives probably. This is where the kids get to add what they like and make it personal. Personalized dinners are always a hit. Fold the dough in half once filled, press the edges shut with the tines of a fork, place on a baking stone (or parchment lined baking sheet), and bake at 375 degree for about 20 minutes (until the bottoms are nice and brown). Sometimes I like to beat an egg and brush it on the top of the dough before baking and that makes them brown up nicely. It's up to you.
Tuesday- Grilled Pork Chops
Pork and lamb are what my freezer is full of because that's what we raised this summer! So pork chops are an easy thing for me to make. You could use steak or grilled chicken here if you like. I like a grilled meat dinner because it's easy (and occasionally I can con Thomas into doing the grilling!). I'll pick a vegetable to go with it, depending on what is in season or on sale, and then pick a starch. I'll probably make some kind of brown rice dish because Thomas got me a rice cooker for my birthday, but potatoes or biscuits on the side are also common in this house. I'll enjoy my pork chop and go heavy on the veggies (I generally make more than one, so maybe a roasted/hot vegetable as well as a green salad) then enjoy a little bit of the starch as my calorie count allows. I always enjoy at least a few bits of the starch but I'm a lot more aware of serving size. This helps me to feel like I'm still eating things I like, I'm just not eating so much of them, which is a good thing.
Wednesday- Baked Fish
I feel like we need more seafood and fish in our diet but it's hard one here in the desert! My kids really like it but I think it's pretty expensive. I've committed to enjoying seafood twice a month though during the challenge (so 4 times in the 8 weeks). Tonight I'll make a baked fish dish. America's Test Kitchen has a good recipe in their Family Cookbook that I like (I should blog about it!). I'll serve it with veggies and a starch again. I'm thinking homemade potatoes au gratin and green beans are sounding good. I've also thought about doing tin foil packets with the fish (tin foil dinners where such a success last week!), but I don't want to ruin the fish with experimenting. Time will tell 🙂
Thursday- Minestrone
Minestrone is a great "clean out the fridge" kind of soup (and it's another great meatless meal!). We really like it! I just sauté lots of onion and garlic in olive oil, add just about any veggies that I want (peppers, zucchini, corn, green beans, and brussel sprouts are all great, though I don't like cauliflower or broccoli in it). Then I'll cover them with canned tomatoes to cook in the tomato juice (don't drain your cans) and season it with Italian seasoning, a bay leaf, and a heavy hand of salt and pepper. Add a can or two of any kind of white bean and then at the very end of cooking add 1 cup of whole wheat pasta of your choosing. When the pasta is done, you are ready to serve. I'll probably serve this with a store-bought baguette for the family and a side of fruit. Note: Just make sure you have enough liquid from the tomatoes to cook your pasta and still have some liquid left to make it "soupy". I normally use 2 quarts of home canned tomatoes but mine are juicier than store bought cans of tomatoes generally.
Friday- Pulled Pork Sandwiches
I like to salt the outside of a large pork roast very well and then place the whole thing in my slow cooker with nothing else. I add the lid and let it cook on low all day long. The pork makes its own juice (if it's small you can add a little water to the bottom of the slow cooker) and so it cooks in it's own juice and salt, nothing else. It's a glorious and simple thing. If it cooks long enough it will fall apart and if you don't have that much time, cook it until it's done and shred it yourself with two forks. Easy! I'll serve it with a simple cabbage coleslaw (Shredded cabbage, carrots, apple, and a little tiny bit of onion with a vinegar base instead of mayo), some oven fries, buns for the family, and a fruit salad.
Saturday - Pulled Pork Tacos
We won't use all of the pork from yesterday and I didn't cook it in BBQ sauce so it's a perfect things to use for tacos later! This time I'll add taco seasonings (chili powder, cumin, onion and garlic powder) and serve it in tacos with homemade refried black beans. I'll probably eat mine like a taco salad and the kids can have tacos, nachos, or a salad too. Load it all up with veggies, some good salsa, hot sauce, and just a little really good sharp cheddar cheese (I like the Cabot Seriously Sharp brand), and you have a meal fit for a king.
And just because I can! Here are all kind of picture taken by my wonderful friend Ann, at our future farm we bought this summer! Thanks for stopping in and enjoy!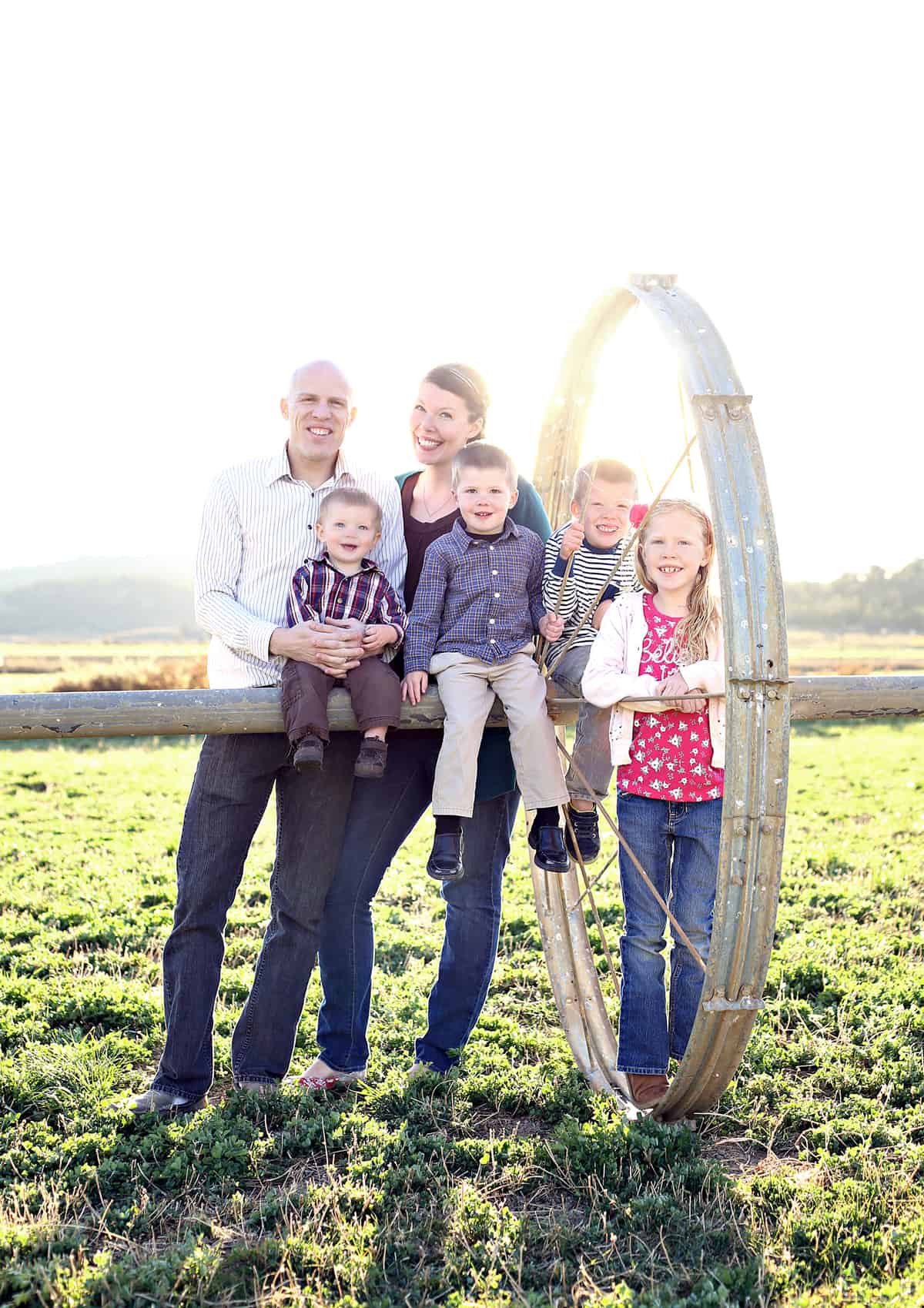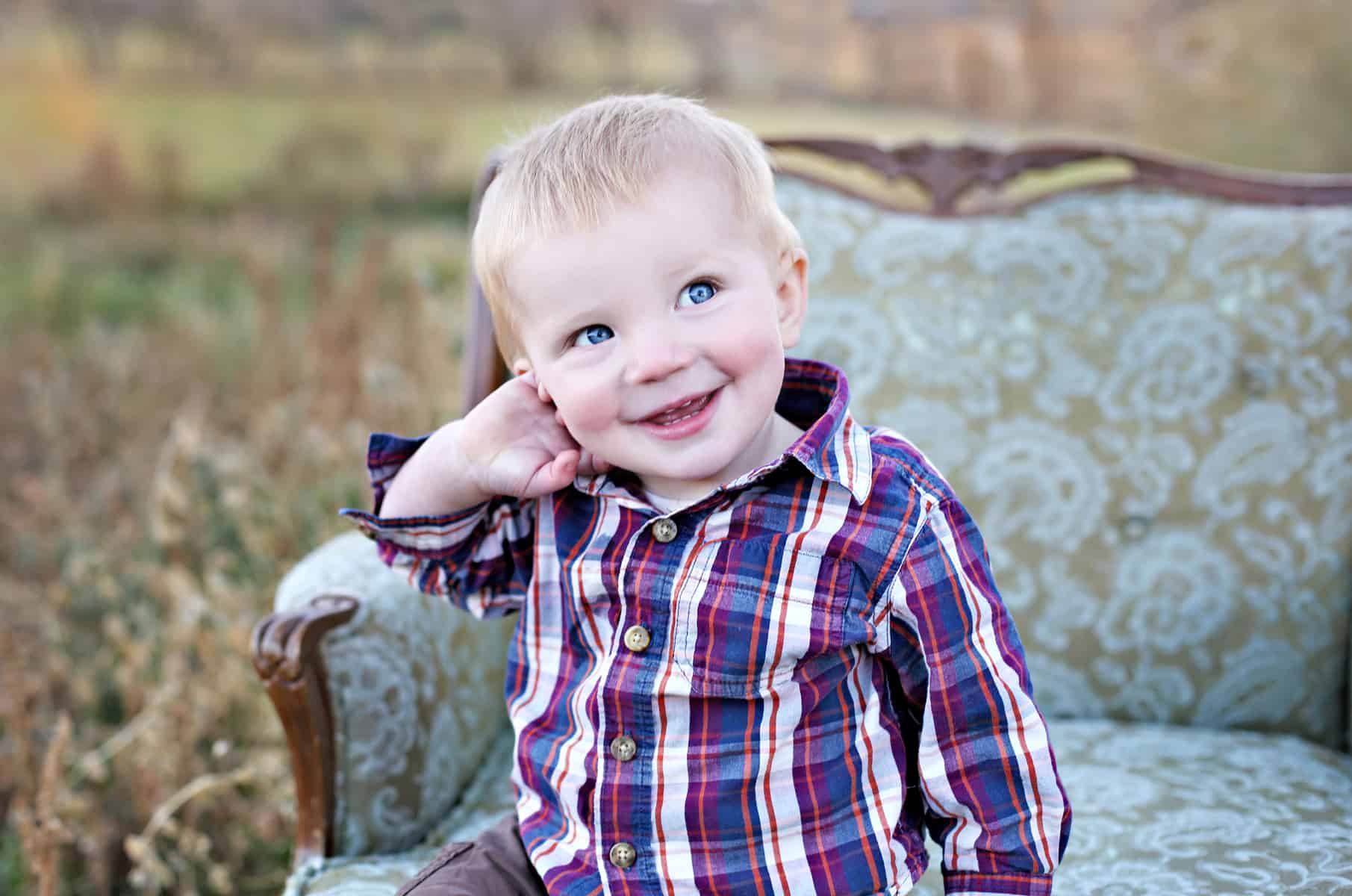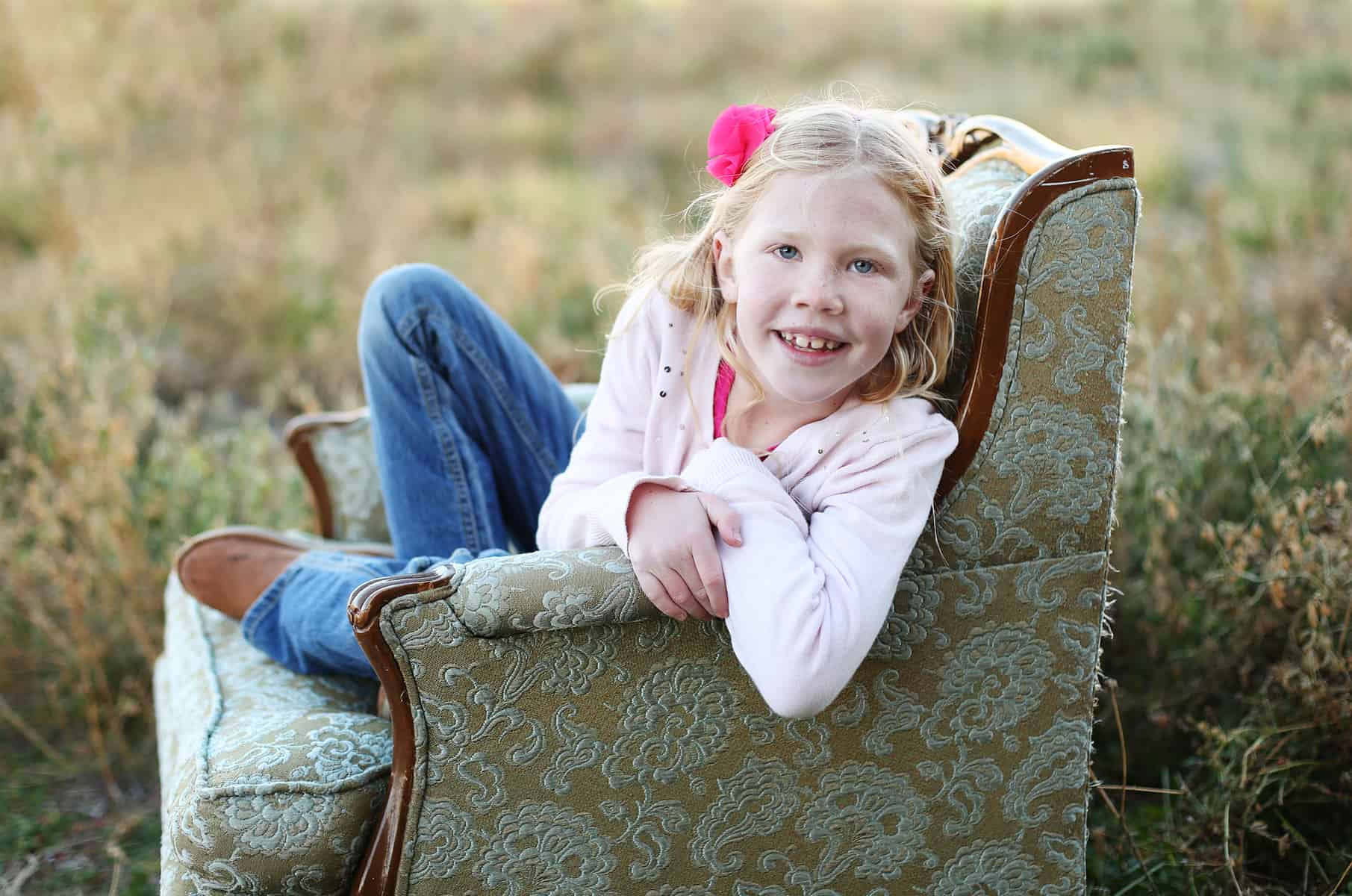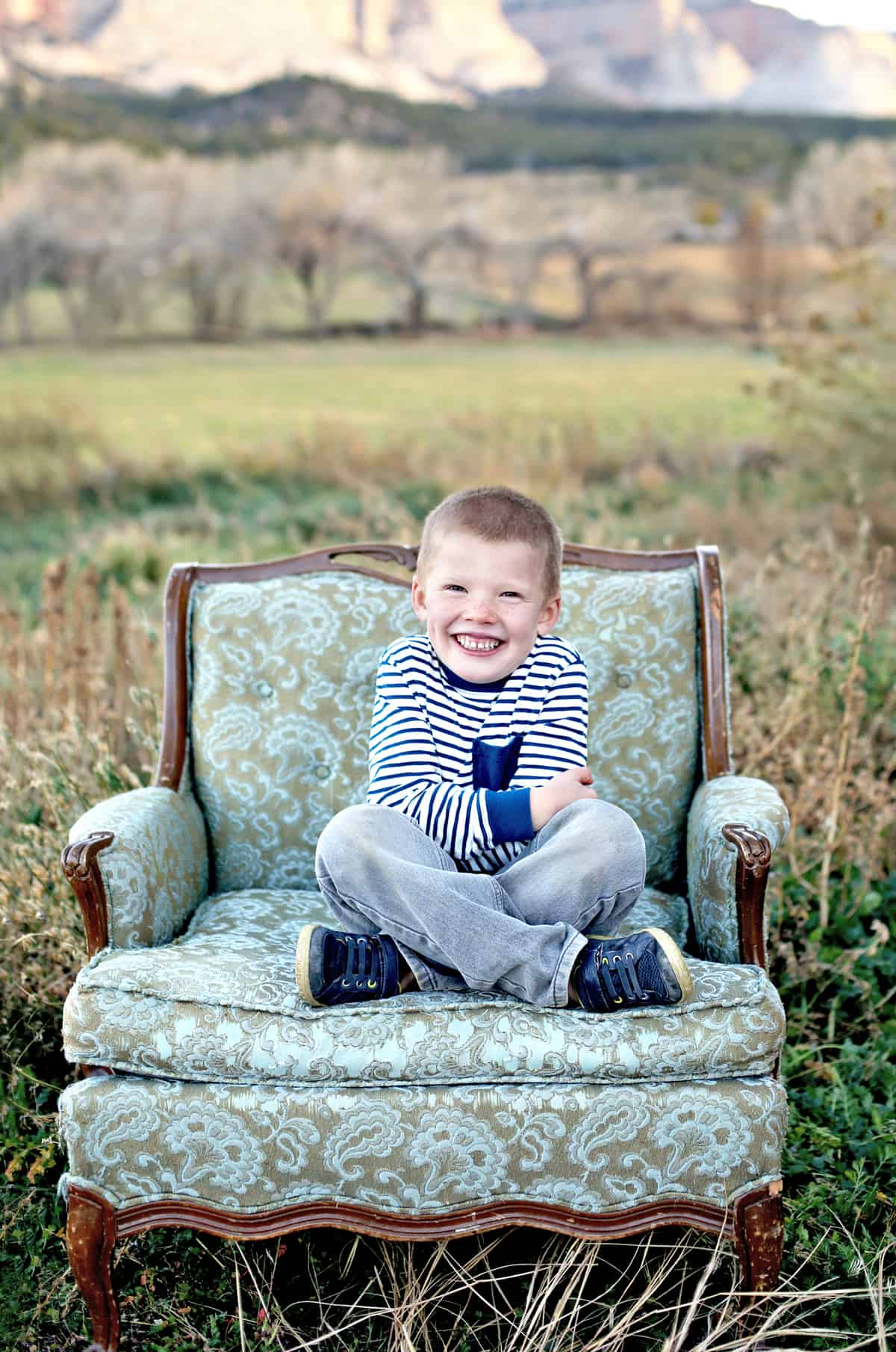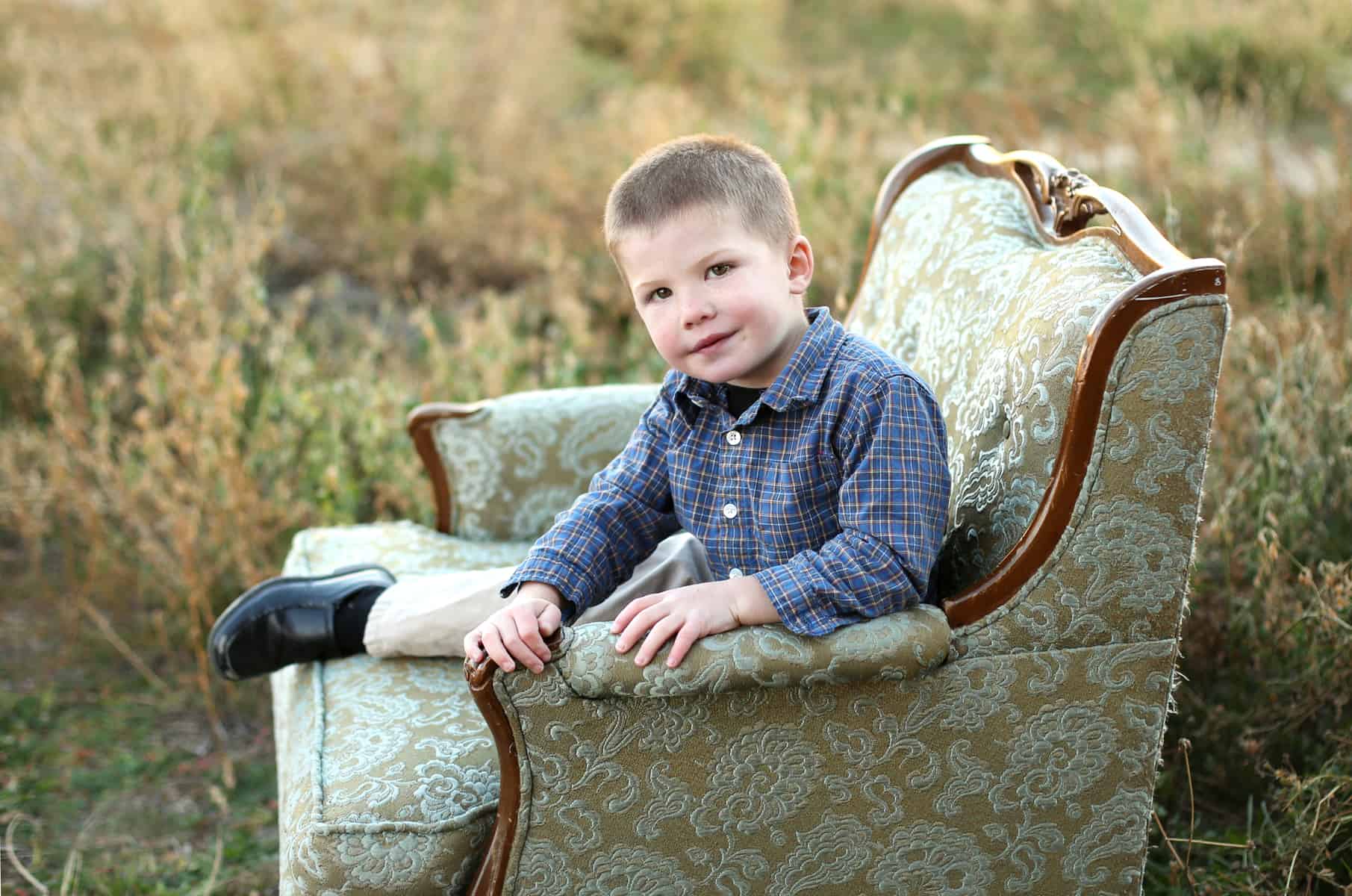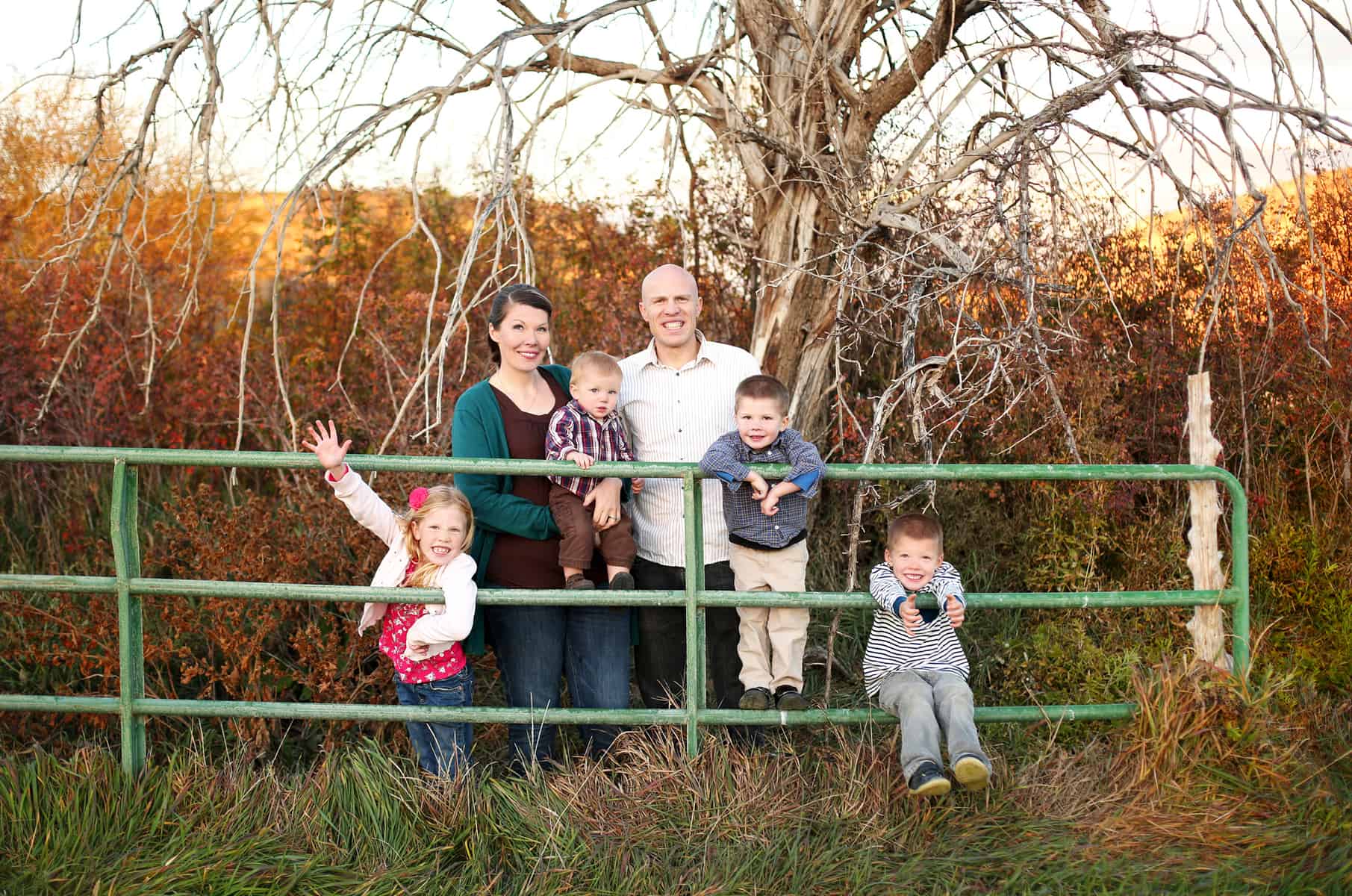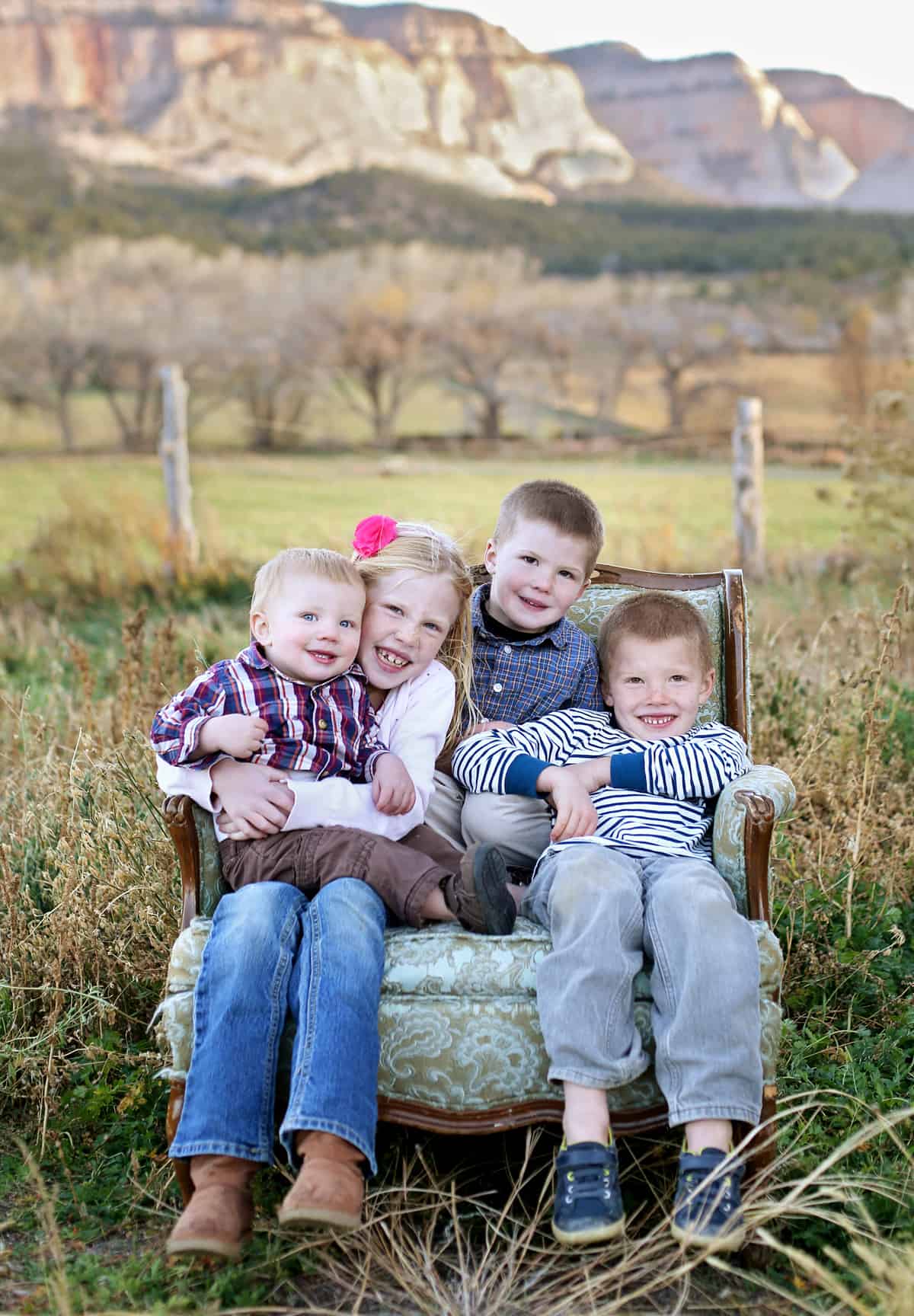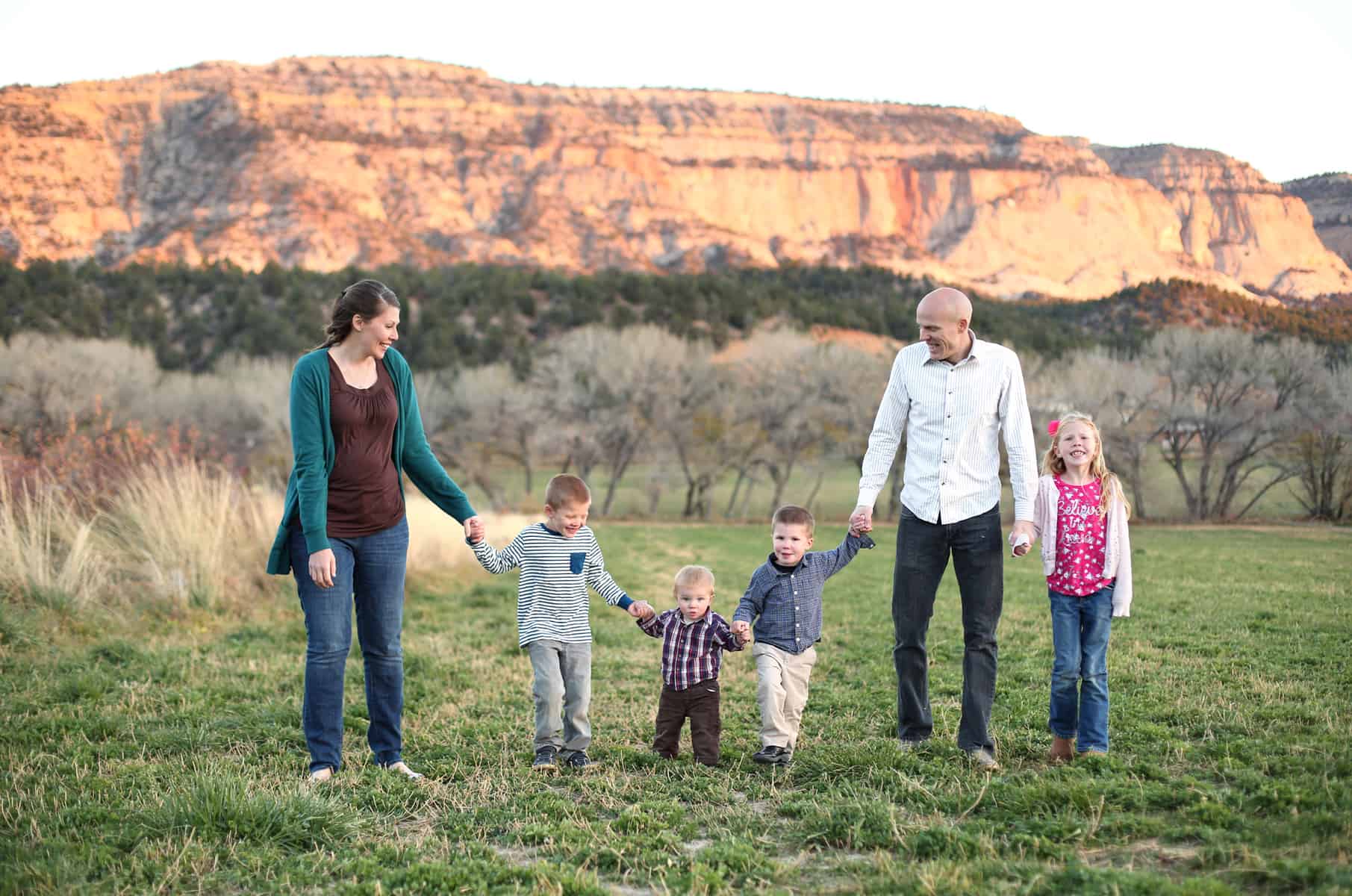 I almost didn't put that last picture up. My tummy is not very flat and you can see that 🙂 and then I thought to myself, "that's what you look like!". So there you have it friends, I have a normal mom-of-four tummy. And in other news, aren't my mountain glorious? We started planning our house and the kitchen and living room will look over our alfalfa fields and those mountains. I can't wait! You all are invited over to dinner as soon as it is done (I'm not kidding!).
Thanks for letting me share friends and have a great weekend full of chocolate chip cookies, errrrr, vegetables.