Can you believe it's Monday already?! My weekend flew by and I'm sure yours was no different. We ordered all of the carpet for the second half of the house which is just crazy to me. Carpet is one of the very last things to go in, so if we are even thinking about the carpet then we really must be making progress. All of the drywall is now hung in the once-upon-a-time bonus room/soon-to-be master bedroom, and if you follow me on FB, then you know we are completely done tearing things out as of this weekend! We gutted the nasty little bathroom we used for the last year and all that's left to swap out are two windows and an exterior door. After almost 18 months of working our tails off every surface of this house is new (or soon to be!). It's amazing how much faster things get done when your husband quits his Engineering job to work on your house! It's also crazy how much faster you spend your savings too 🙂
I shared how I made a felt heart garland this weekend and an adorable wreath that I made using it, but I slighted you when it came to the pictures of my hutch I decorated with the garland too. I thought I'd share those today!
Oh this hutch... I don't know why I love it so much, but I do. Maybe it was the hours I spent redoing it? Or maybe it's because I got such a screamin' deal on it ($50 yard sale score!)? It's probably just that yellow! How can you not love that yellow? Anyhow, it's so fun to have a little place to decorate, call my own, and to show case my pretties.
Here it is in all of it's V-day glory: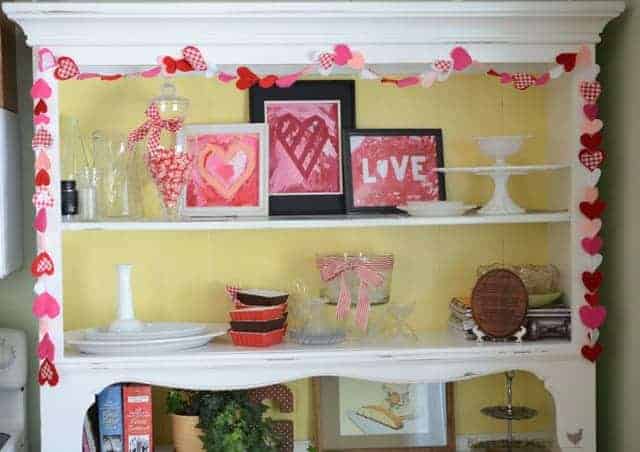 And just because we can: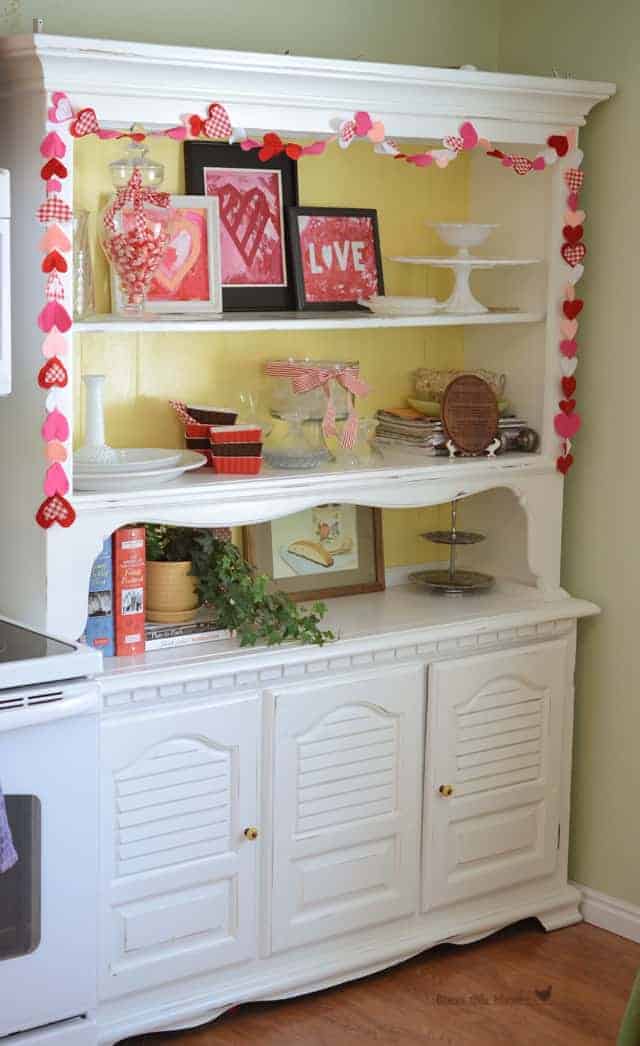 My kids did the art at the top and I'll show you how later in the week. It was a really fun project.
And last but not least, I'm doing my very first guest post over at Lil Luna today. I'm sharing some delicious Orange Dreamsicle Popcorn; it's a recipe you'll want! And as part of my deal with Kristyn (the wonderful woman behind Lil Luna) I'm not going to be reposting the recipes here later, so if you want it, ya gotta go get it!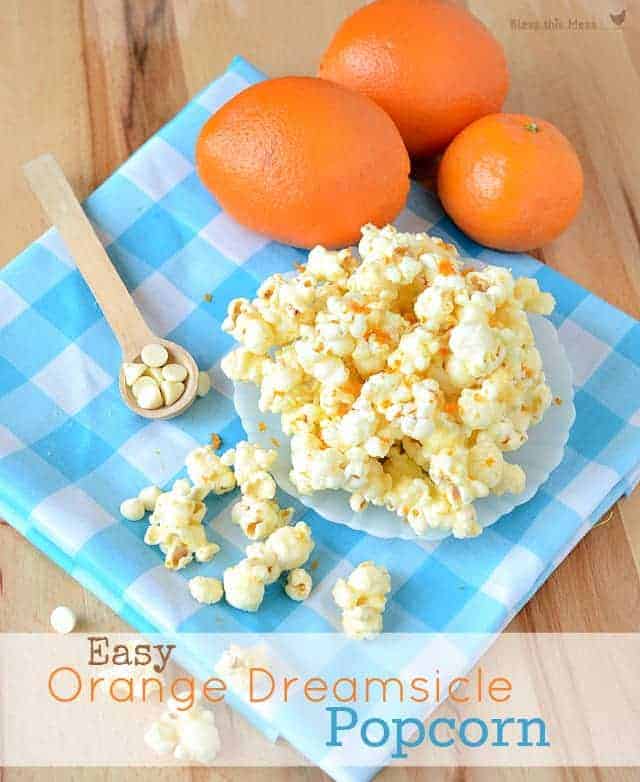 This was really good and easy! Perfect for an after school snack today or to bribe your BFF to adopt your cats because you can't take them when you move. I did the later, you just do which ever you need. But really, cats, anyone need two cute outdoor cats? I piled a brown paper bag with the popcorn and then wrote on the outside -
*Knock* *Knock*
Who's there?
Orange!
Orange who?
And then I folded the flap to the bag closed and wrote the answer under the flap -
Orange you glad I'm not above bribing you to take our cats ?!
It was really funny. My bribe didn't work, but she loved the popcorn. Cats, popcorn, a Valentine's hutch, and carpet. This turned into one very random post. I hope you have a great day and pop over to check out that recipe!