The top 10 posts from Bless This Mess in 2016, and where we're headed in the future. Spoiler alert: next year is going to be all about food!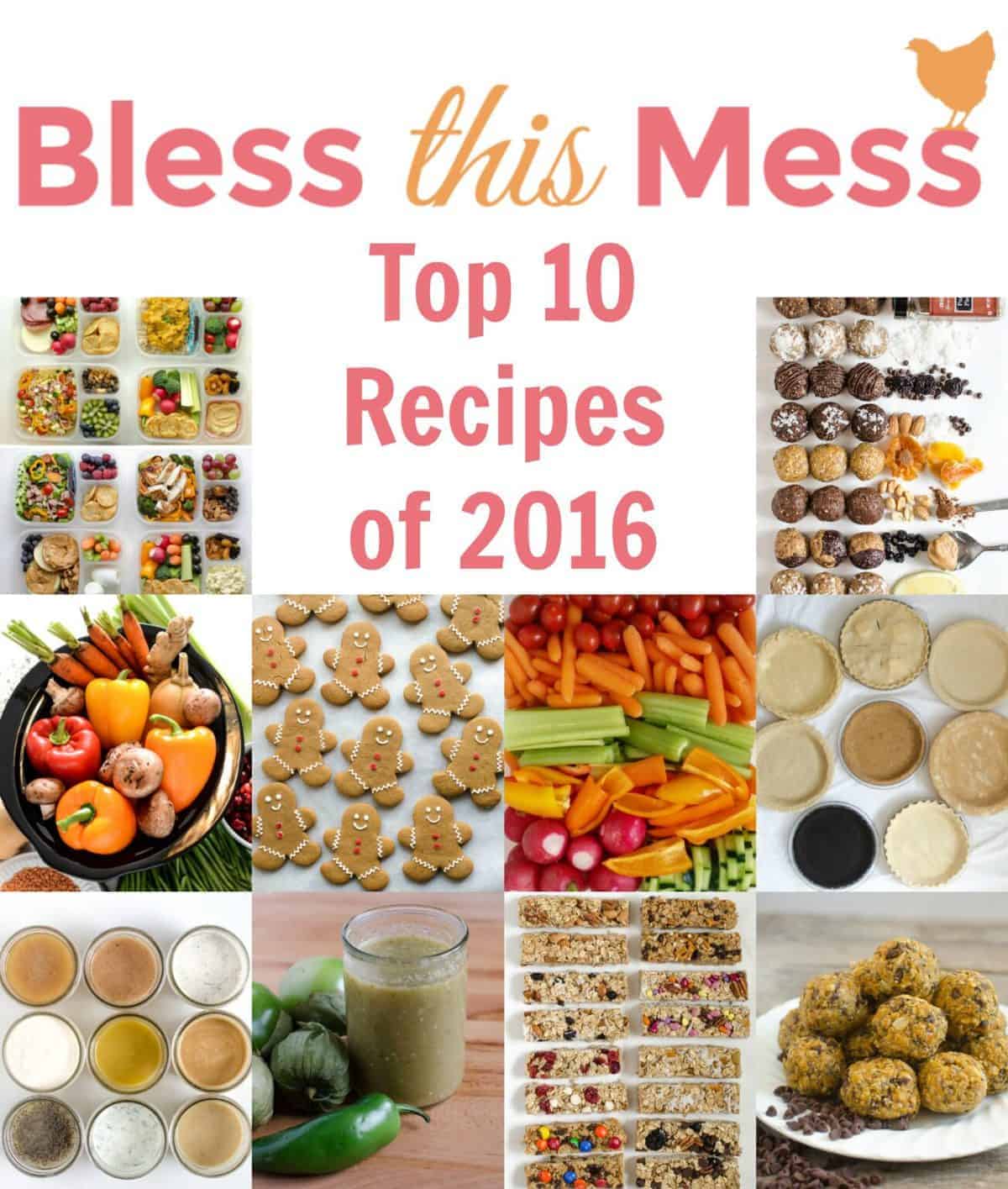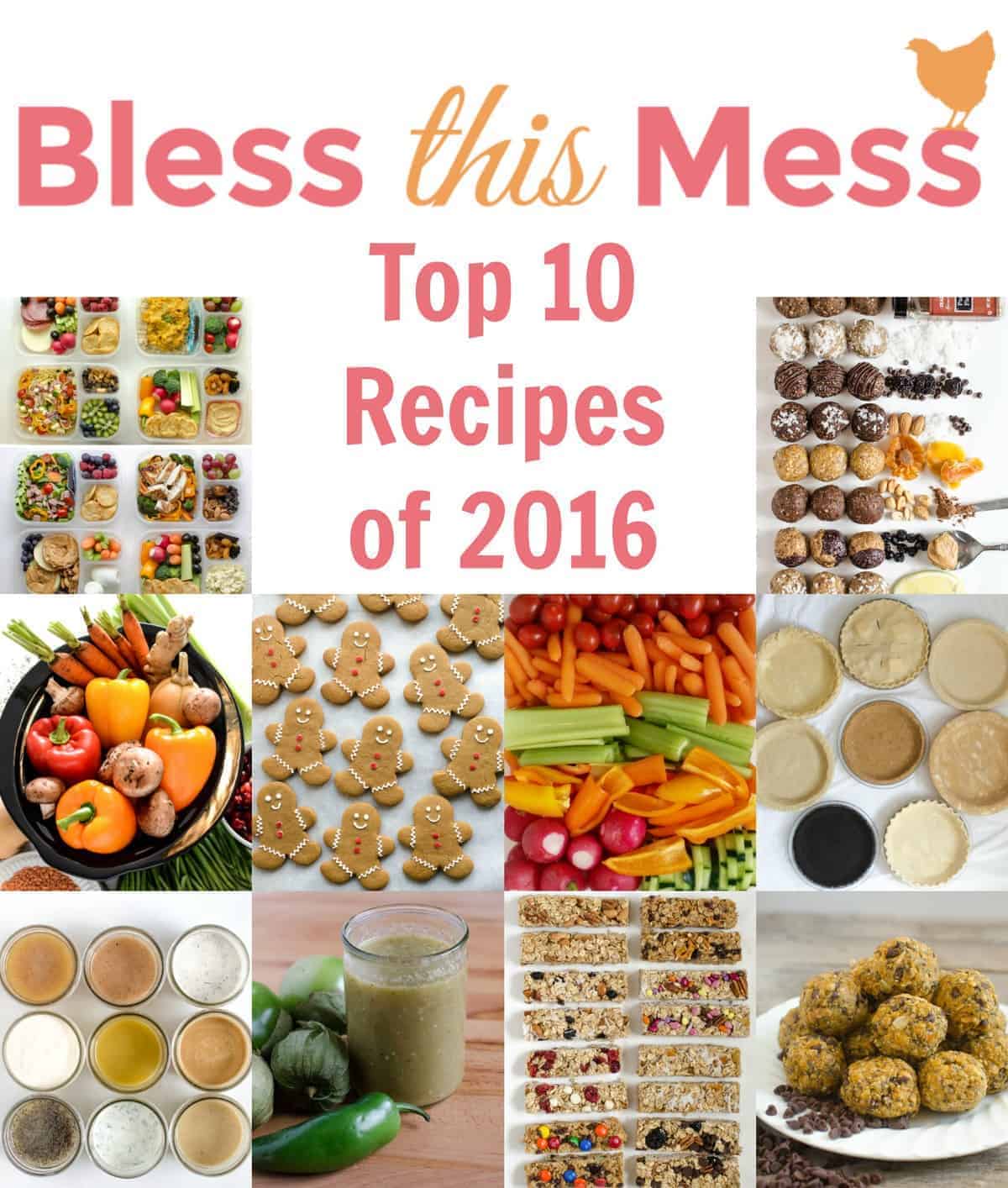 I can't believe that we are wrapping up this year! It's been such an epic year for this little blog. Bless this Mess had its 5th birthday this month, and I just can't believe the changes and growth that I've seen in five years. I had just under four MILLION people stop by the blog this year. I shared over 100 recipes. And together we hit a following of over 100,000 across social media platforms. That is AMAZING! I'm forever grateful for you; there's no Bless this Mess without you around. Thank you!
2017 if going to be a big year of changes and growth. I've been working for well over a year on getting a new site designed. Cassie from Wholefully has been working her tail off, and my new site should launch in February/March of 2017. The design is centered around food. It's going to be fast, very user-friendly, and inspiring. I can't wait for you to enjoy it with me. I've done a heavy dose of blogging about what I wanted- family, farm, crafts, kids, and all the things in between. I've been feeling a strong pull to define my niche and only blog about what I think is most useful to you, the reader. That is food!
My goal for Bless this Mess is to answer the question: What's for dinner? I want to create recipes that are healthy, quick, family-friendly, easy/simple/not fussy, and that don't need ingredients from a health food store. I also want to teach you about meal planning, food prep, and kitchen basics/essentials. We all have to eat, so I'm here to make your life easier - helping you reach your goals of feeding your family well without spending all day in the kitchen. We are all busy; I'm here to help calm your kitchen crazy.
Key words guiding Bless this Mess: helpful, approachable, family-friendly, balanced, healthy
Goals for 2017:
Improve my story telling and writing. If I'm going to cut out posts about kids, farm, and crafts, then I want to tell those stories within the context of helpful recipes. I still want to be the human behind this blog. I still want to share parts of my life with you. I think I'll still do house updates and "currently" posts, but food will be the focus. Once the house is done and the hobby farm is growing, I might start writing about that, but I'm still a ways out from having berry brambles to tell you about. I feel like the key to better writing is to do more of it, so that's the approach I'm going to take. I'm looking for a set of writing prompts that resonates with me. If you have any ideas, I'd love to hear.
Video. I have some long-term video goals (classes, courses, and more hands-on teaching), but I need to start small and figure out video better. I'm flying to Wisconsin in February to take a video workshop and I'm so excited. Be on the lookout for more "Tasty-style" food video shorts.
More meal plans, meal planning, and food prep. I feel like those are awesome things that us moms need more of. You can find all kinds of info on these if you are losing weight, weight lifting, or a super health-buff, but I've found the info on this for families pretty limited. I can't wait to fill in this gap with my own teaching and experiences.
Work towards a physical cookbook. Never in my 8 years of recipe writing have I wanted to produce a physical book. I have had a handful of offers to write a book and have consistently turned them down. It wasn't until this year, after meeting some amazing woman who have physical cookbooks, that I decided that was indeed something I want to work towards. When my life's journey is said and done, I'd like a physical book to leave behind. This year, I hope to decide what that means to me. I'd love to do a "fast and slow" type book (like SkinnyTaste just put out) that is 30 minute meals + slow cooker recipes, but I'd also really like a book like The Elliot Homestead Family Table or Brown Eggs and Jam Jars. All of these have a lot of life, family pictures, seasonal recipes, and thoughts on babies, growing food, and lifestyle as well. I want a book that is super useful, but I also want a book that is "me." You know, personal and cozy and intimate, but you also want to make every recipe. I highly recommend all three of these cookbooks, too. 🙂 I feel like writing and improving photography also play into this goal.
That's where I'm heading, and I'm so excited that you are along for the ride. If you have any questions, suggestions, or thoughts for me, I'd love to hear them. What do you need more of in 2017?! I'm all ears!
Now on to those popular recipes!
The Top 10 Posts of 2016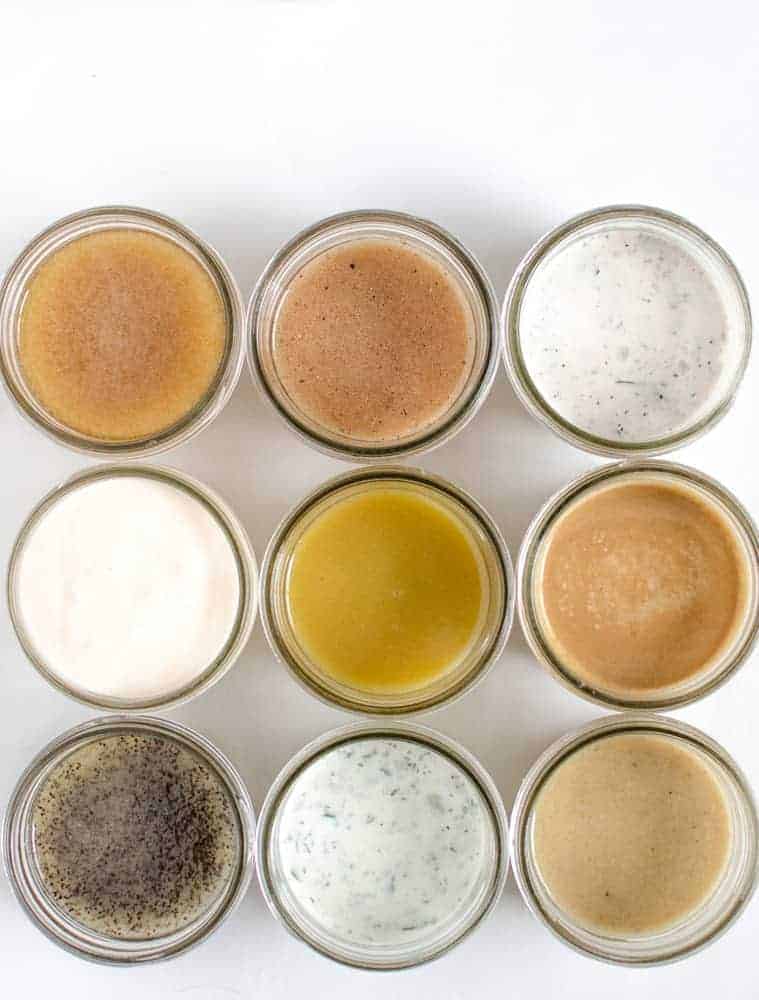 I loved this post and so did you! This was the most popular post of the year. It was shared over 330,000 times and has been pinned HALF A MILLION TIMES! How cool is that?
"I'm trying to eat gluten- and refined sugar- free. These recipes fit both those requirements! So glad I found these, thanks for sharing!" - Shari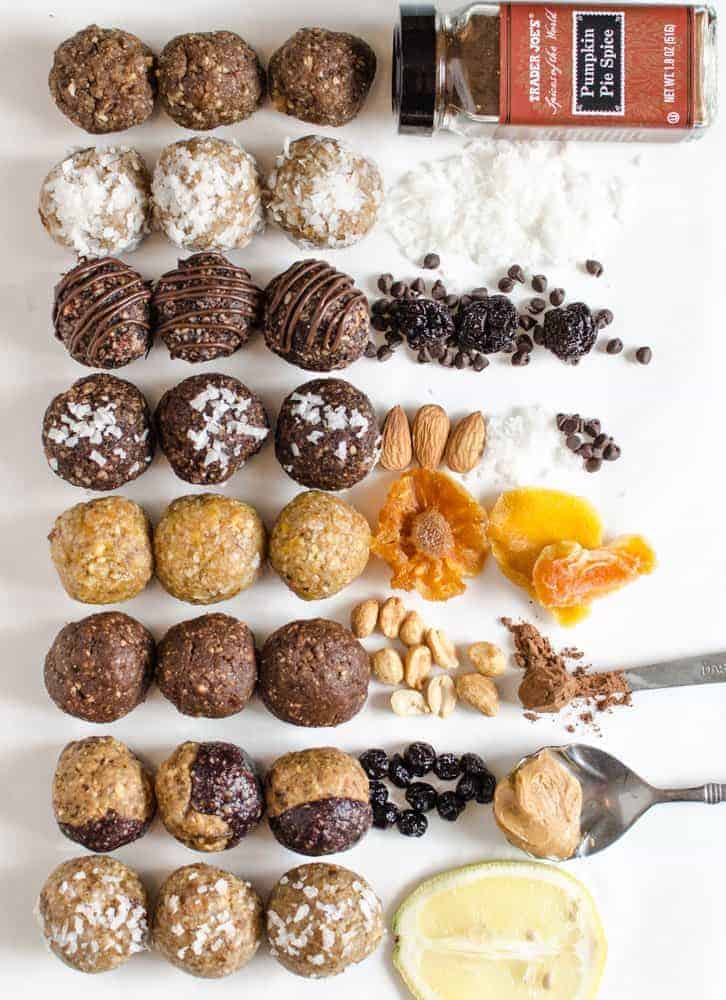 Date balls, date bites, energy balls... call them what you want, they are delicious! These date/nut balls have so many varieties and are so fun to make and eat. I keep a batch of some sort in my freezer at all time. When the kids or I get a little "hangry" in the afternoon, we enjoy one cold from the freezer. They are the perfect mix of fat, protein, and complex carbs to get you over your afternoon hump and sugar cravings. The interwebs loved these recipes as much as I did.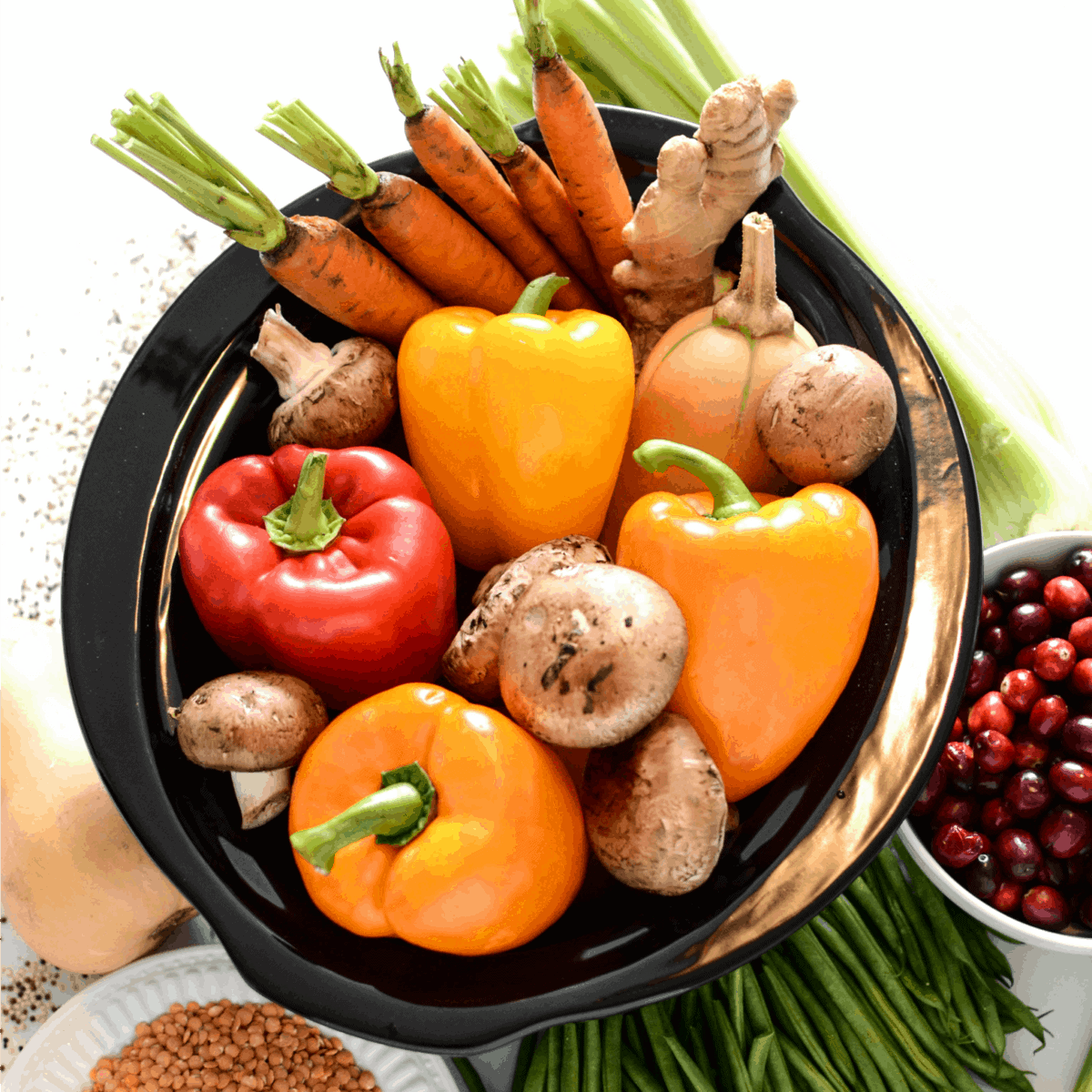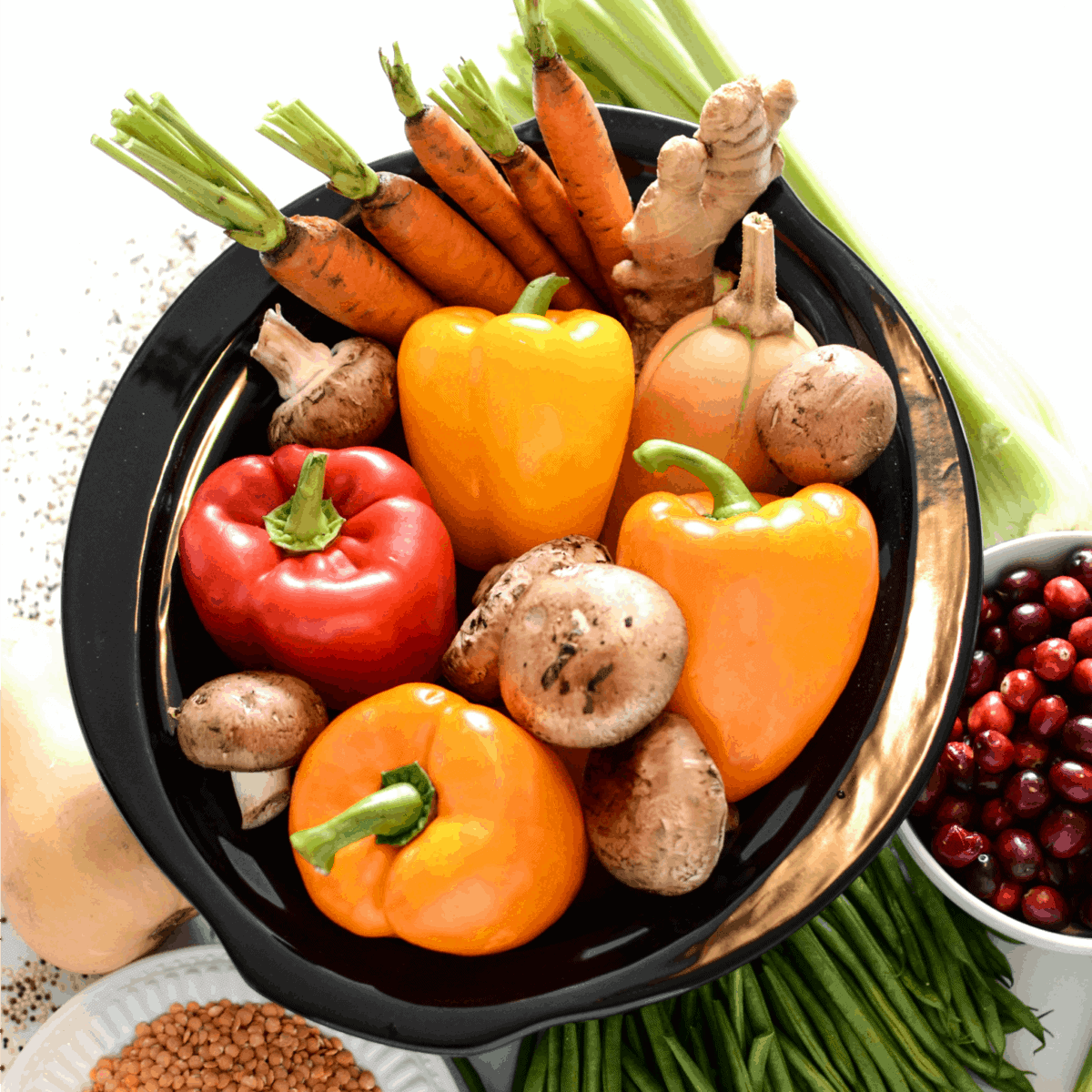 This is a post about the ebook that I released this year and it was so well received. Thank you! If you haven't checked out this cooking method and book yet, you should! Just dump everything raw into a freezer bag, freeze, and then pop it in your slow cooker the day you want to eat. This is such a time and sanity saver for busy families. All the recipes are healthy too!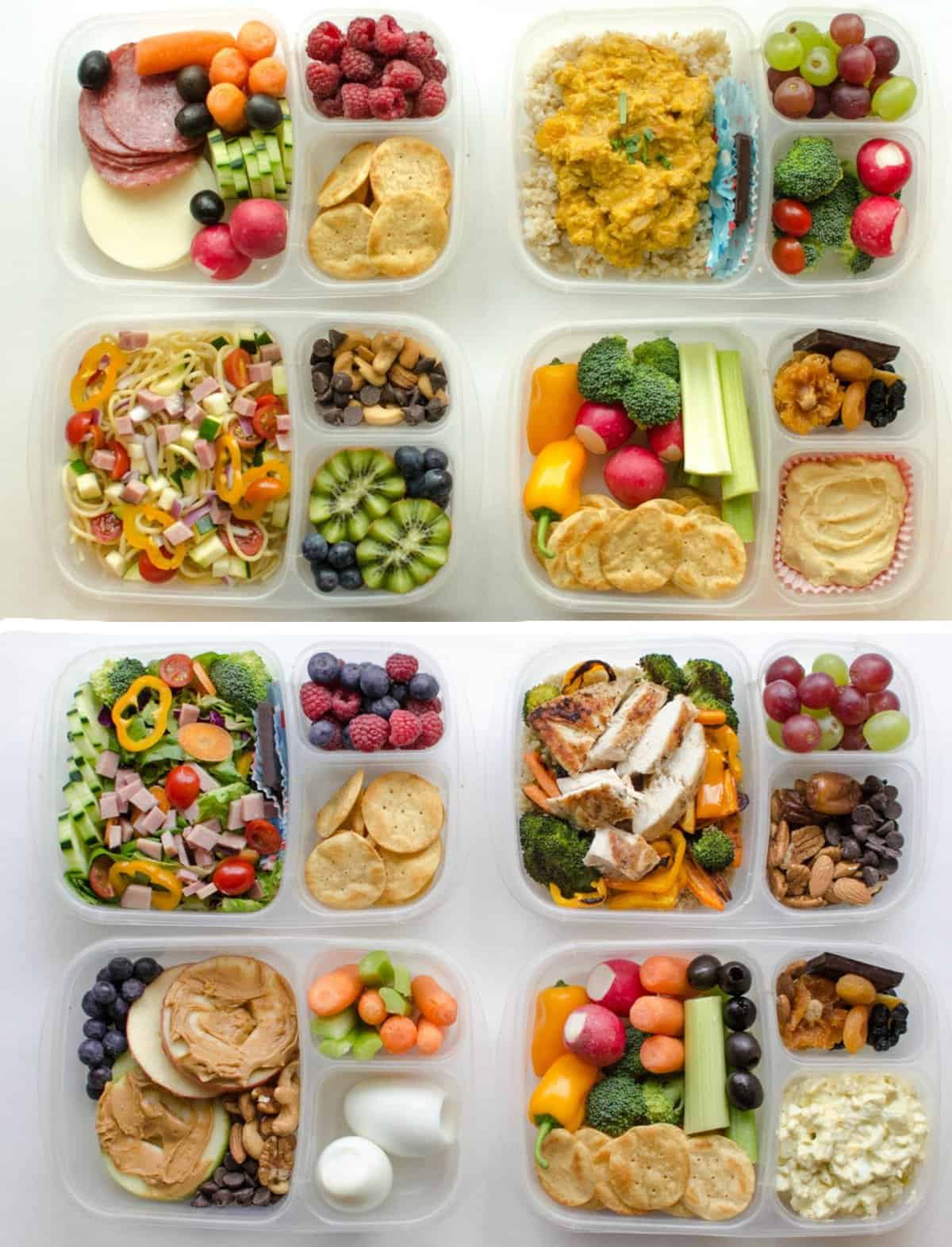 Long live the healthy sandwich-less lunch! These ideas are great for kids and adult alike and are a fun break for the usual.
"These all look so delicious and creative! I somehow forgot about the apple-peanut butter sandwich. I'm going to go make that for my kids' after school snack. I think the challenge for packing lunch (for myself or kids) is to have a nice variety in textures, flavors and appearance, but still have each element go together. My kids like a nice assortment in their lunches (they love to eat!), so your ideas are especially spot-on. Thanks!" - Susan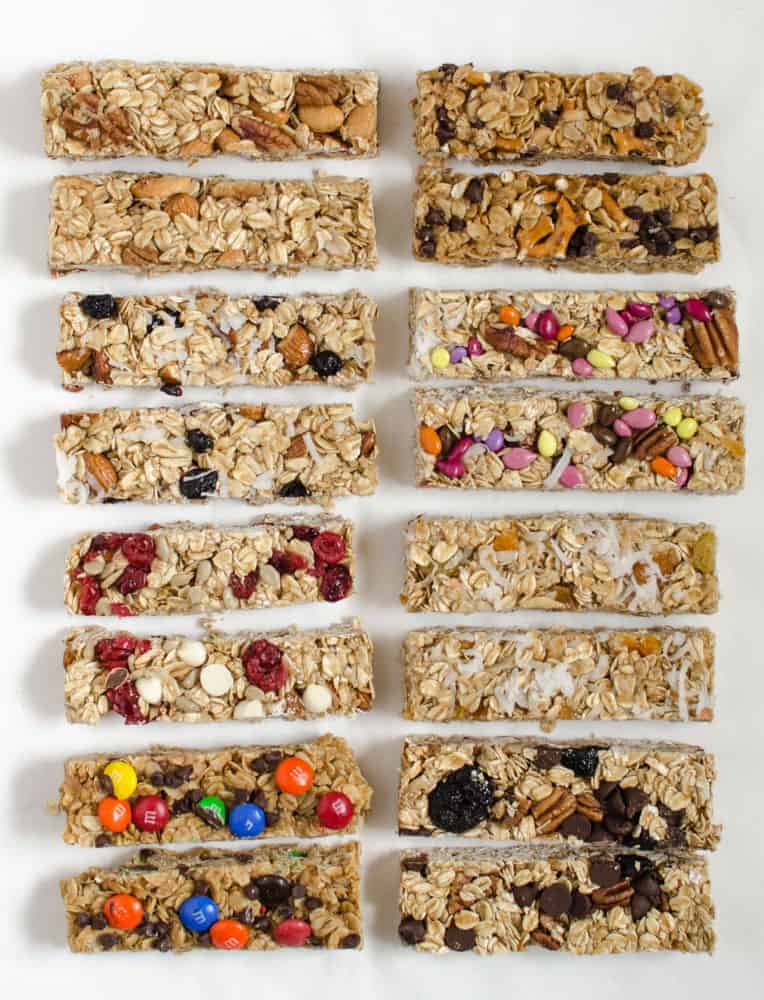 Homemade granola bars are novel and fun and you can make them a million different ways to fit your liking. I'd try them all. 🙂
"Just made a batch using pretzels, coconut, almond butter, almonds, pistachios and chocolate drizzled on top after they cooled. SO GOOD! Thanks for the great recipe–I've had lots of trouble with bars falling apart on past attempts but these were great." -Emma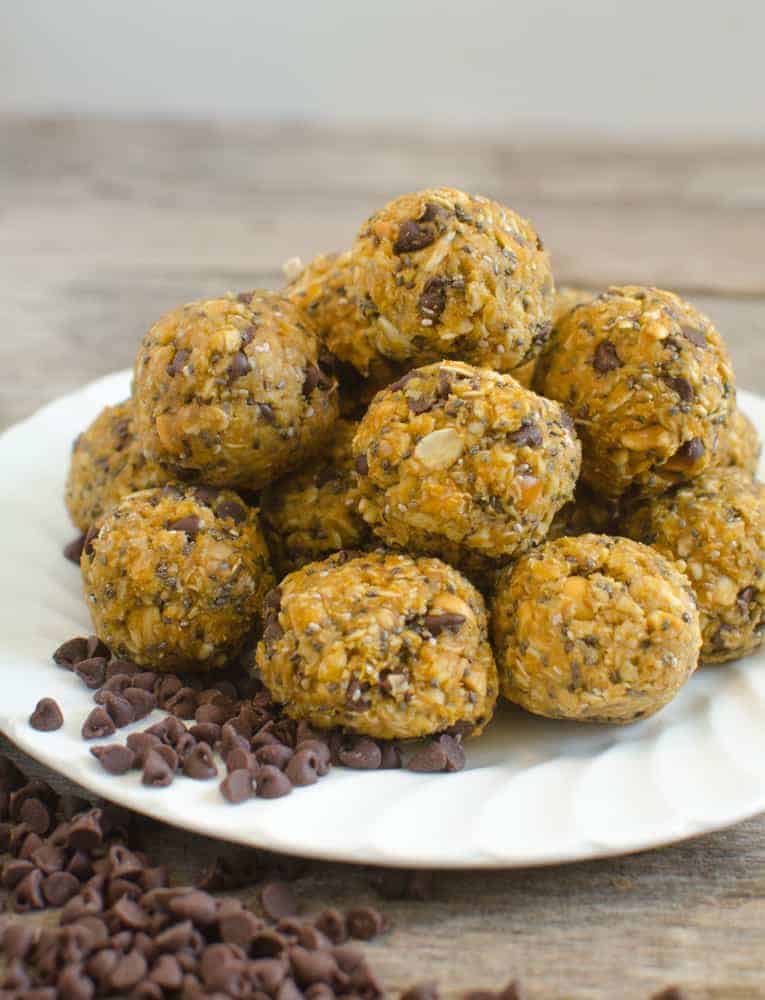 These are essentially a little healthy no-bake cookie bite and are perfect for healthy snacking. They are easy to make, naturally sweet, and your kids will never know they are pretty good for them. These are great to have on hand when you need a sweet, but are trying to keep processed ingredients to a minimum.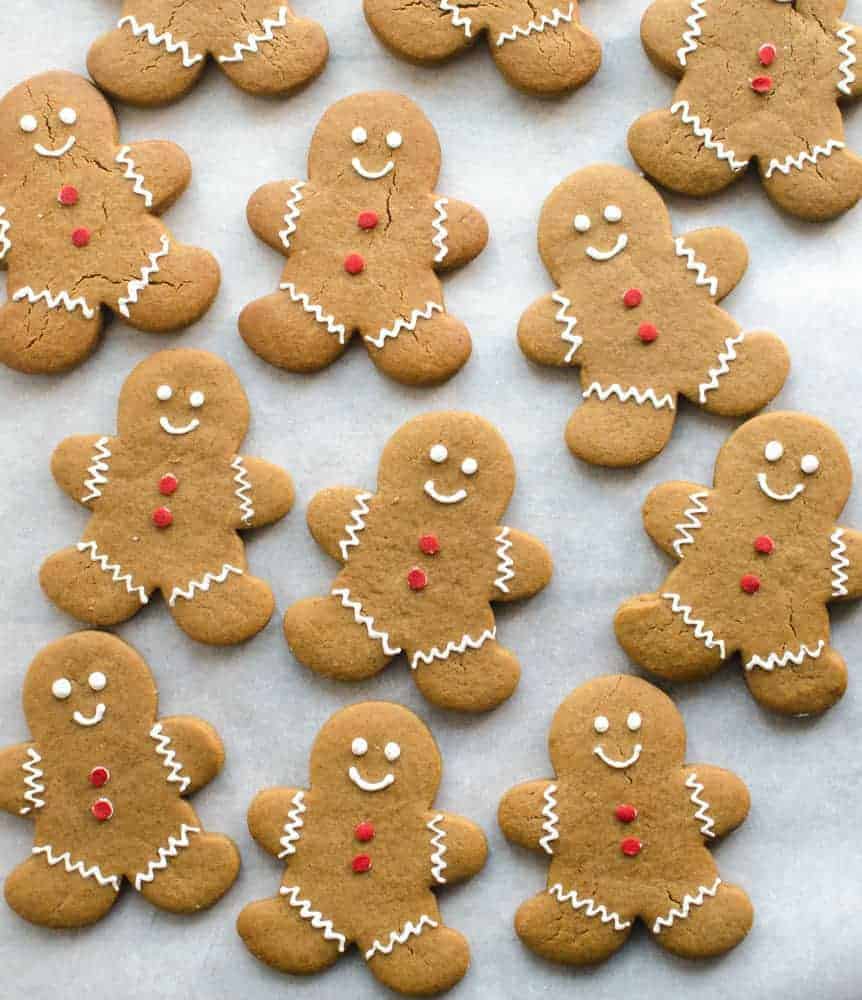 I just posted this recipe a few weeks ago, but it took off right away. I'm SO glad too, because it is the best gingerbread cookie recipe ever. The cute picture and great reviews sure helped move this recipe along in popularity. I have made this recipe a dozen times this month and it's still a favorite. Pin it for next year!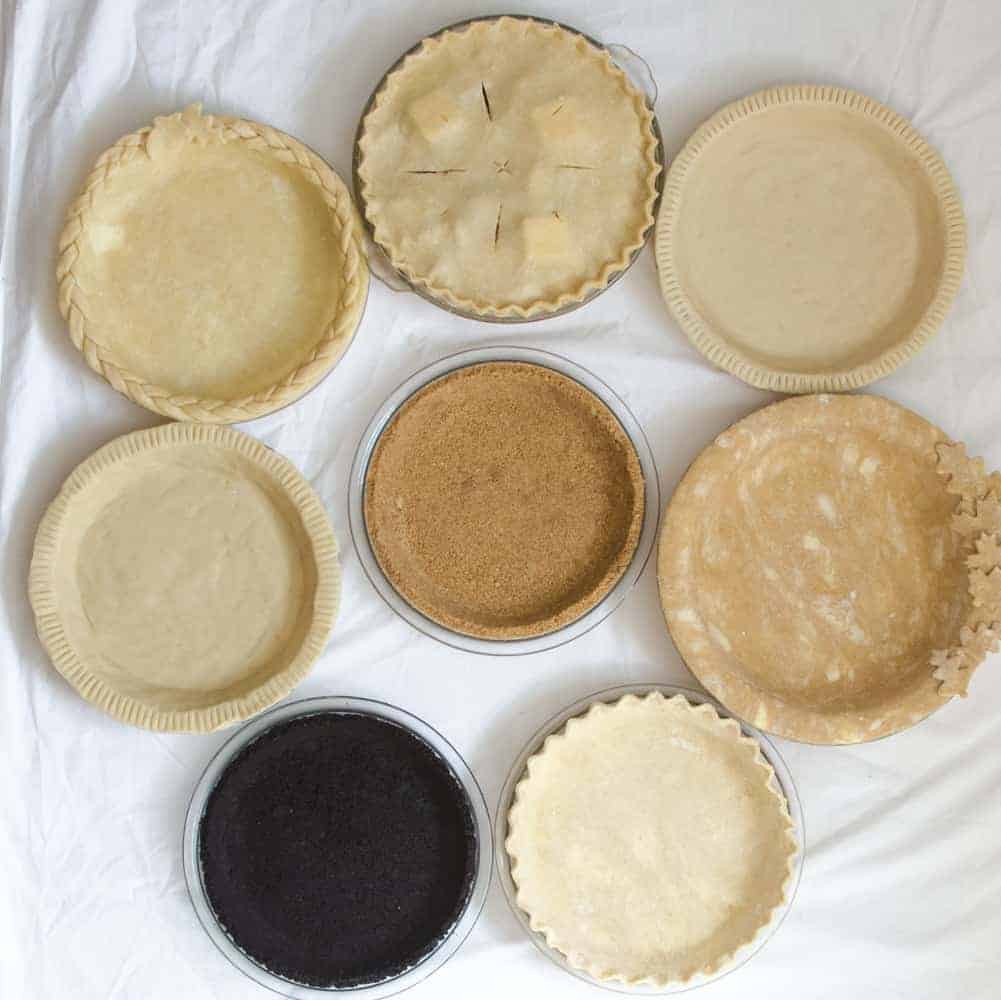 Pie crust is a little daunting and I took the time to write thousands of words about the fats, flours, and methods. This turned into a large useful pie crust guide and I'm pretty proud of it.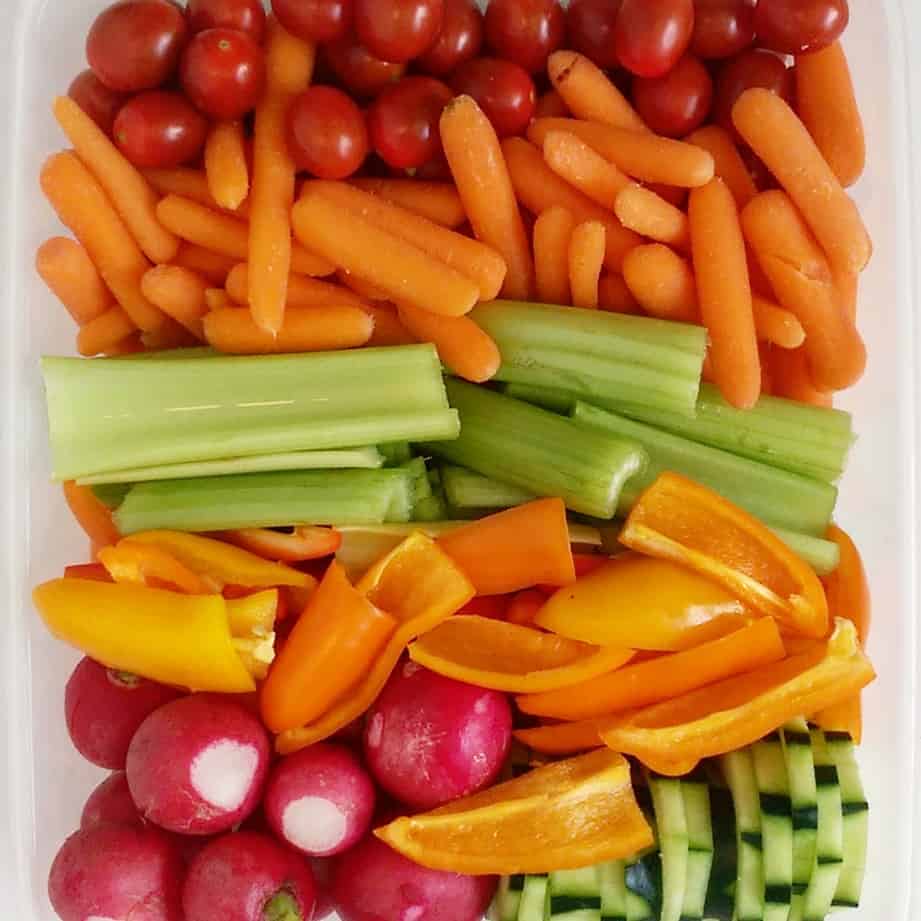 This is one of the best habits I got into in 2016, and I'm still making my weekly veggie box with great success. If you do nothing else this coming year, start this habit.
"Melissa-I love it!!! I've found that as my kids get older and I get busier, I've not been putting out snacks. This means, they grab their own=carbs! I'm going to try it. Thanks for sharing :)" -Lauren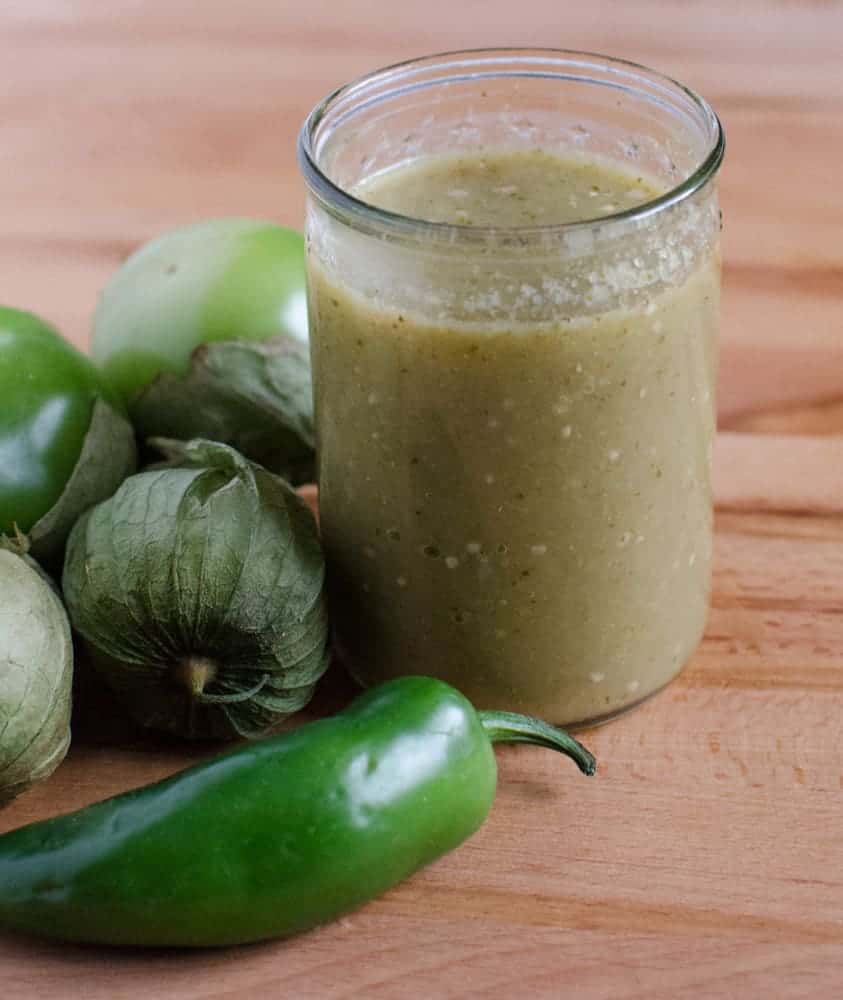 This little gem is a kitchen basic must. I love this recipe and always make a double batch - half for dinner and half for the freezer!
"Thank you so much for this recipe! You have turned me into an enchilada sauce snob, lol! I will NOT make enchiladas without this sauce." -Justina
There you have it! A recap of the year and a little peek at where we are going in 2017. Again, I'd love to hear what YOU would like to see more of and what YOU find the most helpful. 2017 is going to be delicious!
Thank you for being here.