Easy Roasted Chickpeas are a great snack to eat right off the pan, or to store in the fridge as part of your weekly meal prep!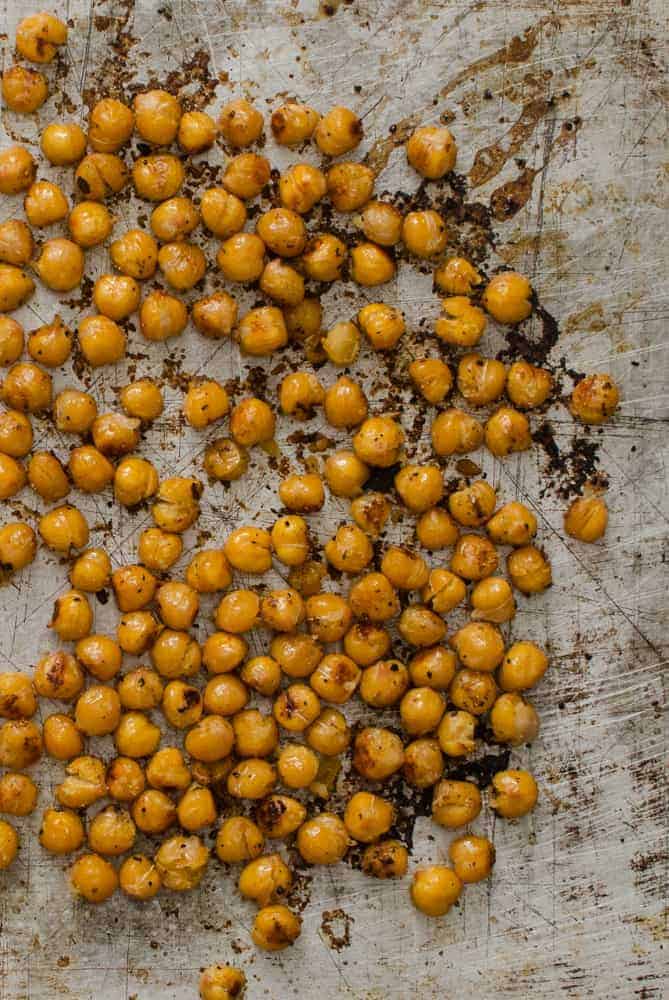 Roasted chickpeas are taking over my kitchen and I'm not sad about it! We are in love with this simple dish and make multiple batches a week. I was in a major snack rut last month and I asked the folks on Instagram for help. A friend mentioned they snacked on roasted chickpeas and a little light went off! I use them in main dish meals, but I hadn't thought about eating them plain for a snack. You guys, they are so good warm right off the pan. I actually had to stop typing this post to go and make a batch because they sounded so good.
I love that they are inexpensive to make, they are quick to prepare (takes about a minute to get them into the oven), and when they come out of the oven they are warm, crispy on the outside, creamy on the inside, and so delicious.  Plus, you can add whatever seasonings you like to them. We've been into "taco," "curry," and "ranch" roasted chickpeas (recipes in the notes), but you really could add anything that you like, want, or have on hand. It's very flexible!
This is a salty crunchy snack that is good for you! Chickpeas are one of those cool "pulses" that I told you about and they have some great health benefits like high levels of iron, zinc, folate, phosphorus, and B vitamins. They also have lots of fiber and protein. I think they are a great thing to add to your diet, and this is a really tasty way to do that.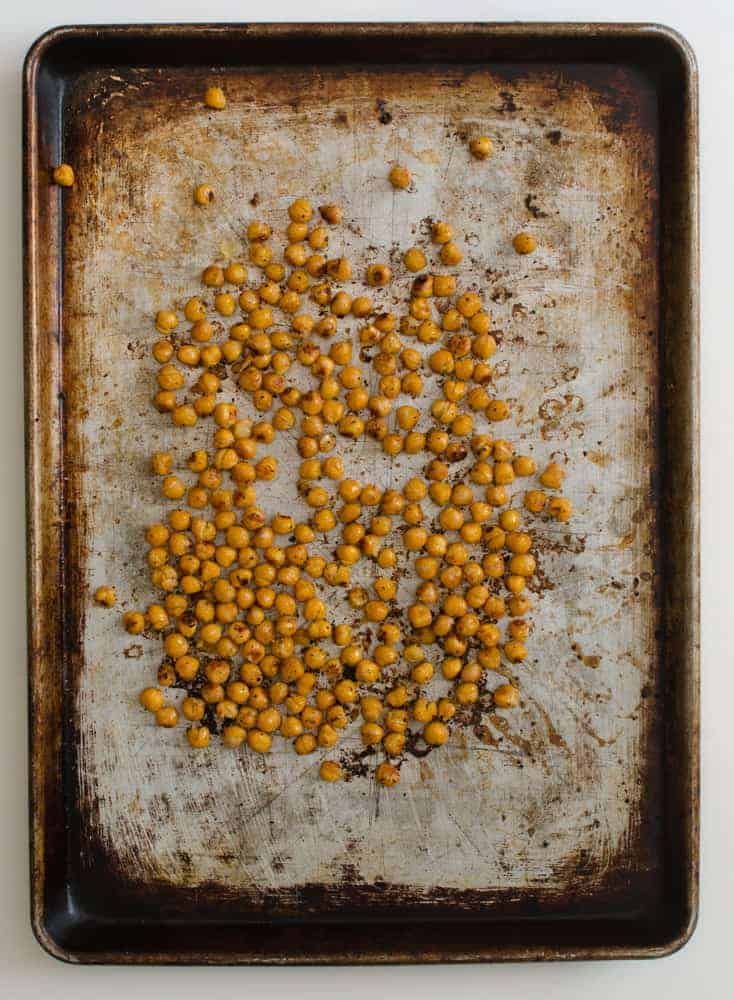 [Read more…]