Let the kids make a mess in your kitchen while they bake these simple applesauce cookies. They are so healthy, you won't even mind if they eat a few for breakfast!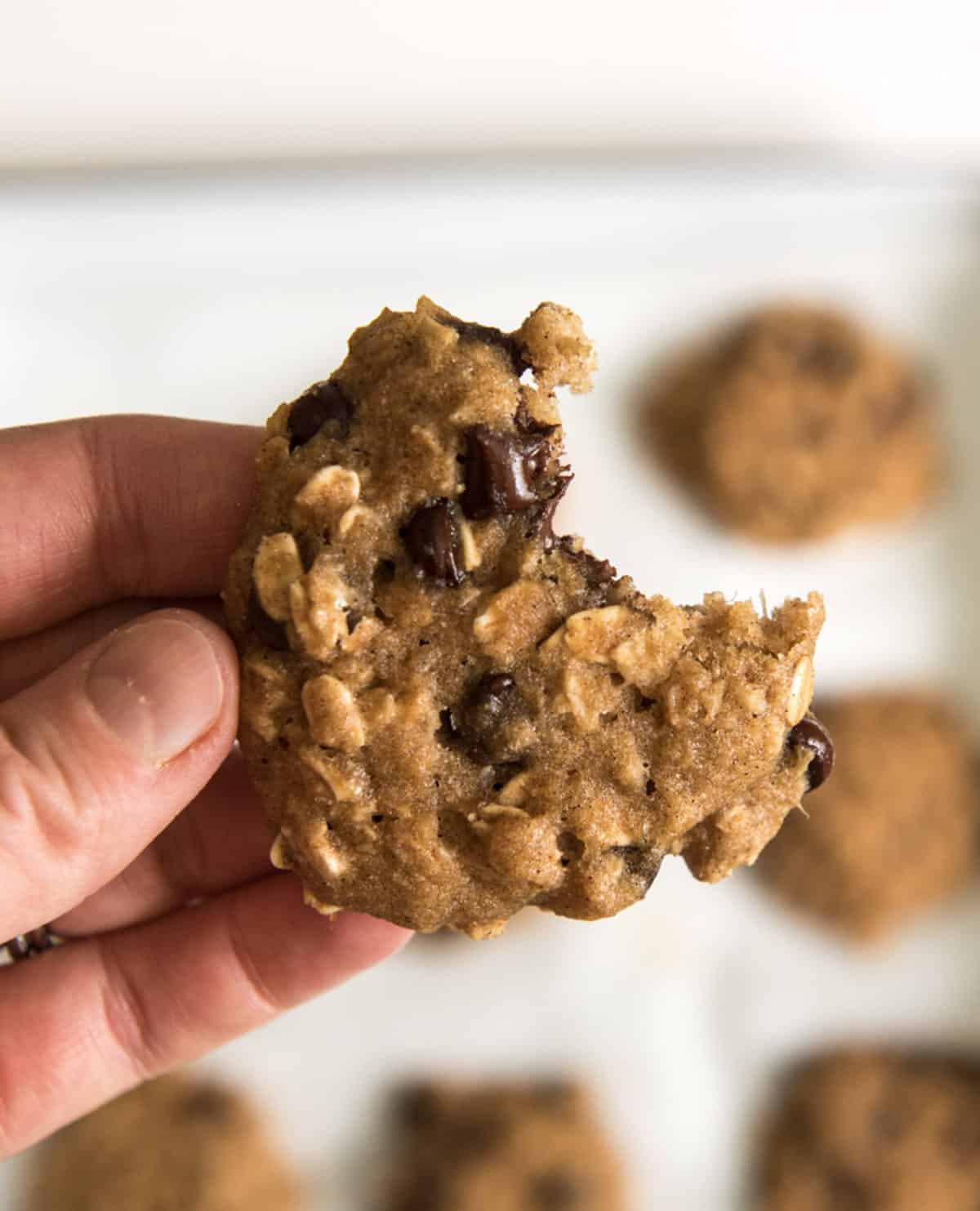 My children and I have spent many a messy morning in the kitchen baking, creating, cooking, and just enjoying being together. I often have a helper when I make whole wheat bread for the week, when I'm making a batch of our forever favorite oatmeal balls, or when I'm peeling potatoes or carrots for a meal. I love being in the kitchen with my little people. I'm partnering with Palmolive today to share one of my favorite "messipes." When they approached me with the idea of sharing a messy recipe, I was so excited – my blog is named Bless this Mess for a reason! I'm pretty sure "not afraid to get messy" was on the job description for motherhood.
As I thought about the type of "messipe" (messy recipes!). I wanted to share, I got to thinking about my nine (almost ten) year old daughter. She likes to have a friend over on Fridays after school, and eight times out of ten they'll ask to bake something together. She's getting older and more independent and her friends think it's really fun that they are allowed to have full reign of the kitchen kingdom (normally mom's domain!). It has been so much fun for me to watch Macey and her friends making common mistakes (forgetting to turn on the oven or forgetting to grease the pan), learning from those mistakes, and becoming more confident in the kitchen. The kitchen is my happy place and I'm more than excited to encourage that same love in my kids.
One thing I always make sure the girls do is clean up their mess. It's a natural part of the cooking process – if you make the treat, you get to do the dishes too. But when the dishes are done?! You get to eat the treat! Palmolive ® Ultra Strength is extra bubbly, which makes little girls much more excited about doing the dishes.