I love doing these recipe collection type posts. I think the inner cookbook reader/collector in me enjoys the process as much as the pictures of gorgeous food! I hope you all like them too because I have a some really fun ones in the works for the next few months.
Today let's chat about deliciously sweet spring peas. Peas are one of the earliest seeds that you can put in the ground after winter. As soon as ground is thawed enough to get a pea pushed under the soil you can plant them. That also means they are one of the first vegetables ready to eat. Sweet spring peas are amazing. They are so different from any frozen or canned pea you've ever had. The are literally as sweet as candy. If you've never had fresh peas I highly recommend finding some! The farmer's market is a great place to look.
The sweetness of the peas is delicious in savory dishes like pasta and pizza and it goes great with salty things like pancetta or bacon. They are great simple roasted. Heck, we eat them raw and my kids call them pea candies! The peas in our garden are about 8 inches tall right now, so while we wait for them to grow I'll be dreaming of all the delicious things to make with them. Here's a fun list of some tasty looking recipes using sweet spring peas that you might enjoy too.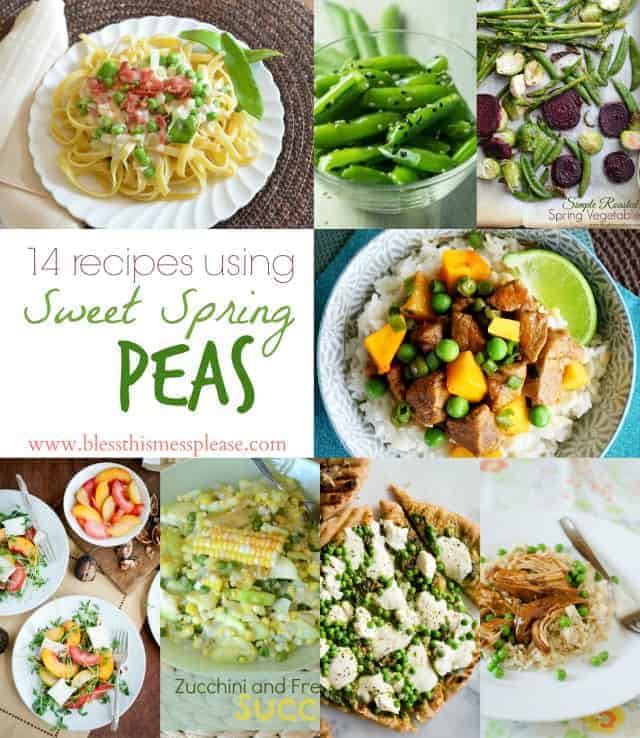 Double Pea Double Cream Pasta with Bacon from Bless this Mess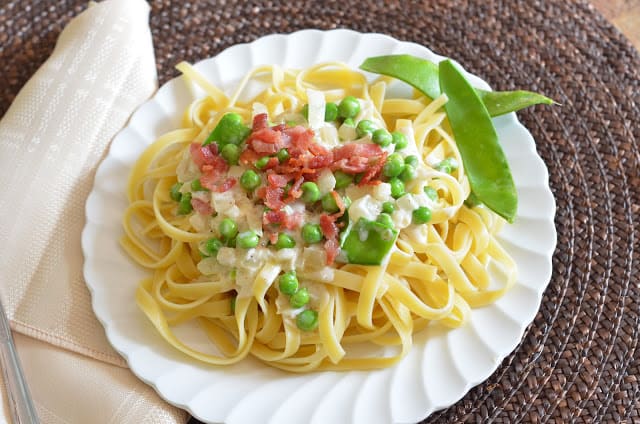 Easy Bacon Pea Salad from Foodie with Family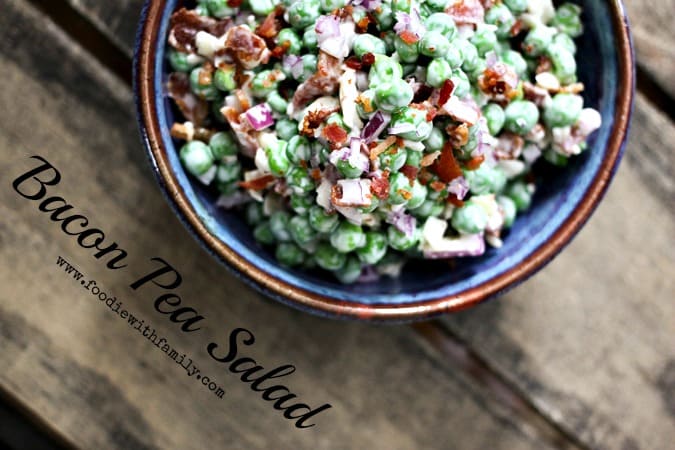 Curry Beef with Peas from Budget Bytes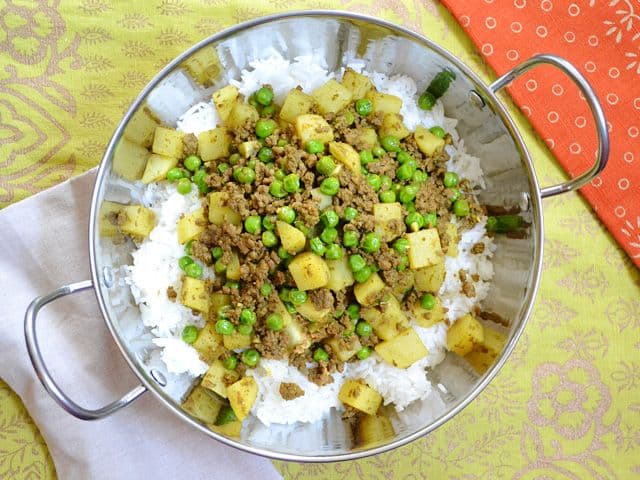 Pasta Primavera from Joshua Trent


Roasted Spring Vegetables (including sugar snap peas) from Bless this Mess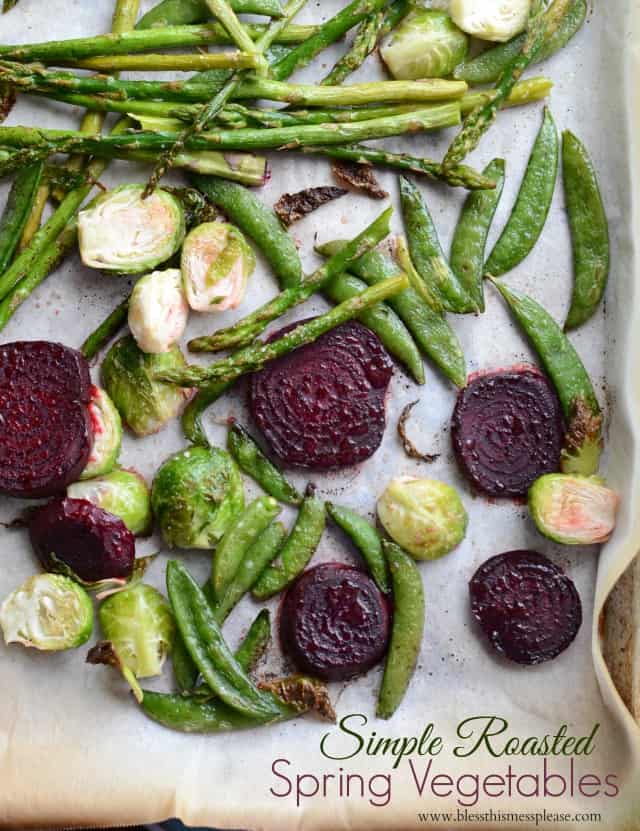 Easy Peasy Chicken Pot Pie Casserole from How Does She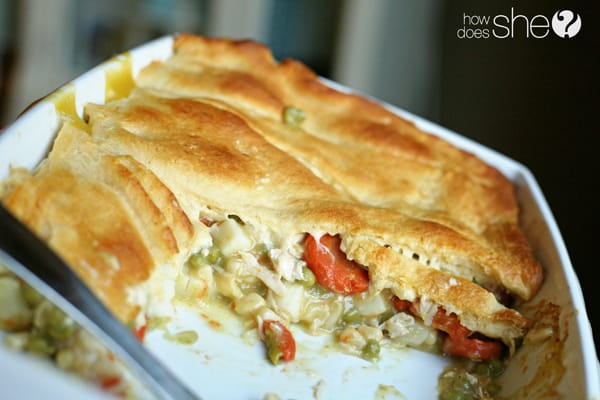 Pasta with Peas and Ricotta from Just Short of Crazy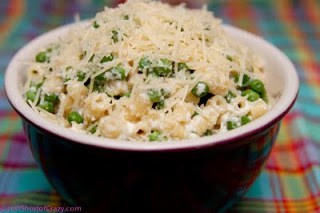 Easy Apricot Sesame Crock Pot Chicken from Seeded at the Table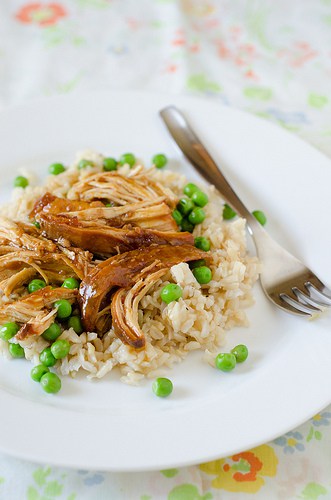 Fresh Corn and Zucchini Succotash with Peas from Bless this Mess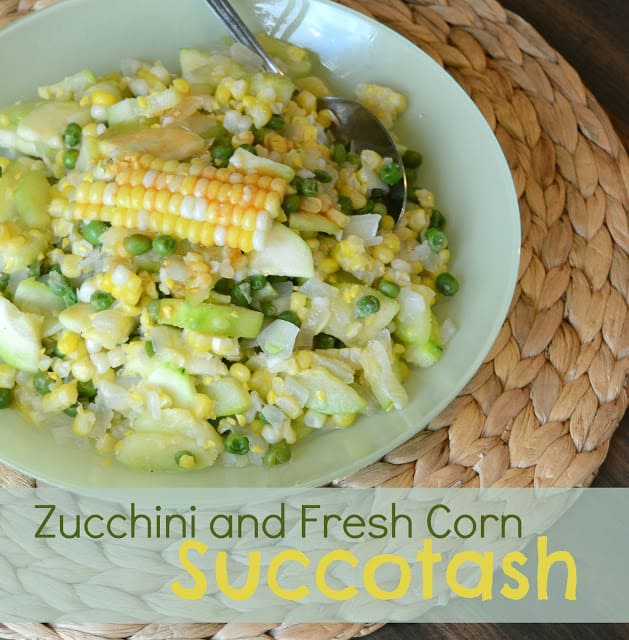 Lemony Artichoke and Pea Pasta from Inspired Taste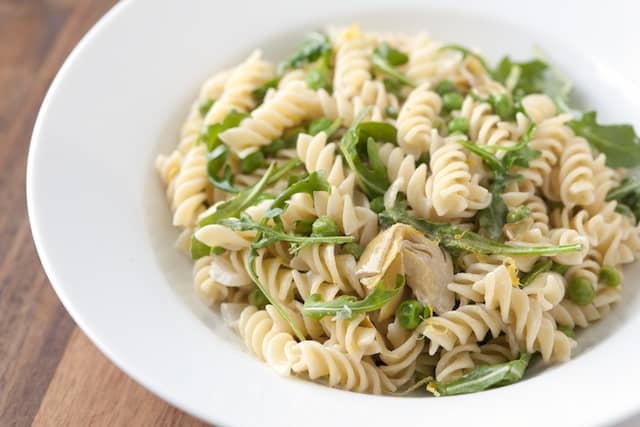 Pesto Pea Pizza from What's Gaby Cooking
Rec Curry Coconut Pork with Mango from Devour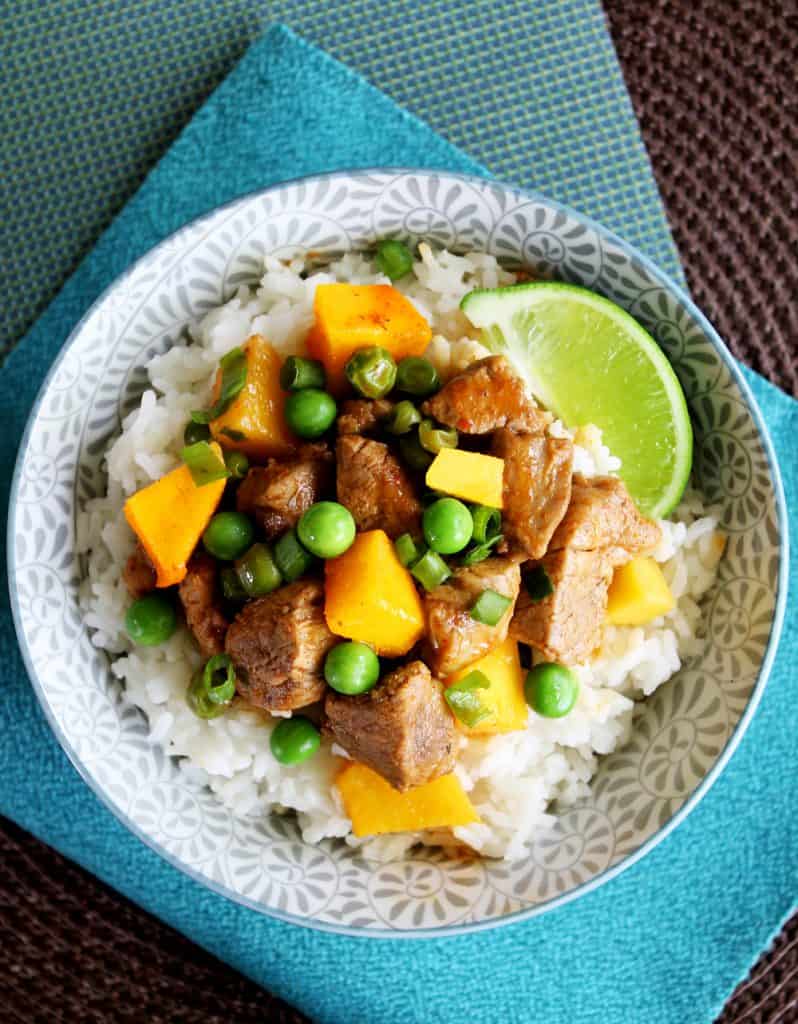 Sesame Sugar Snap Peas from Simple Healthy Kitchen

Pea Shoot and Stone Fruit Salad with Brie and Walnuts from Cafe Johnsonia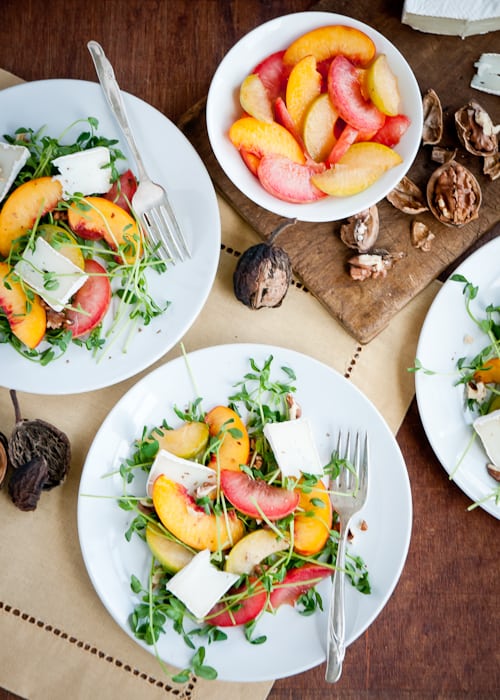 Thanks for stopping in, and tell me…
What's your favorite way to eat fresh peas?