Turkey Week is upon us! How is it already the end of November?! Thanksgiving is one of my very favorite holidays because food and family all mixed together is kind of my jam. I love my mom's roll, I'm a huge fan of all things pie, and then there's the sweet potatoes. My sister-in-law Beth makes the most amazing sweet potatoes. They are such a fun vegetable that I thought it would be fun to dedicate a whole post to sweet potato recipes.
I got to thinking about my favorite sweet potato recipes and then I thought, wait, aren't they called Candied Yams sometimes?! Then I got to digging about the difference between yams and sweet potatoes and I got even more confused. There's all kid of conflicting articles on the web but this Yam vs Sweet Potato post on The Kitchn was my favorite; it's a fun little read if you have a minute.
Whether it's a yam or a sweet potato, I'm not sure, but I do know that they are so very versatile and delicious. I have rounded up traditional sweet potatoes recipes for Thanksgiving dinner and totally unique ones like sweet potato waffles, salsa, and cupcakes! They all look delicious.
Enjoy! And do tell, are you on team Marshmallow or team No Marshmallow when it comes to sweet potato casserole for Thanksgiving?!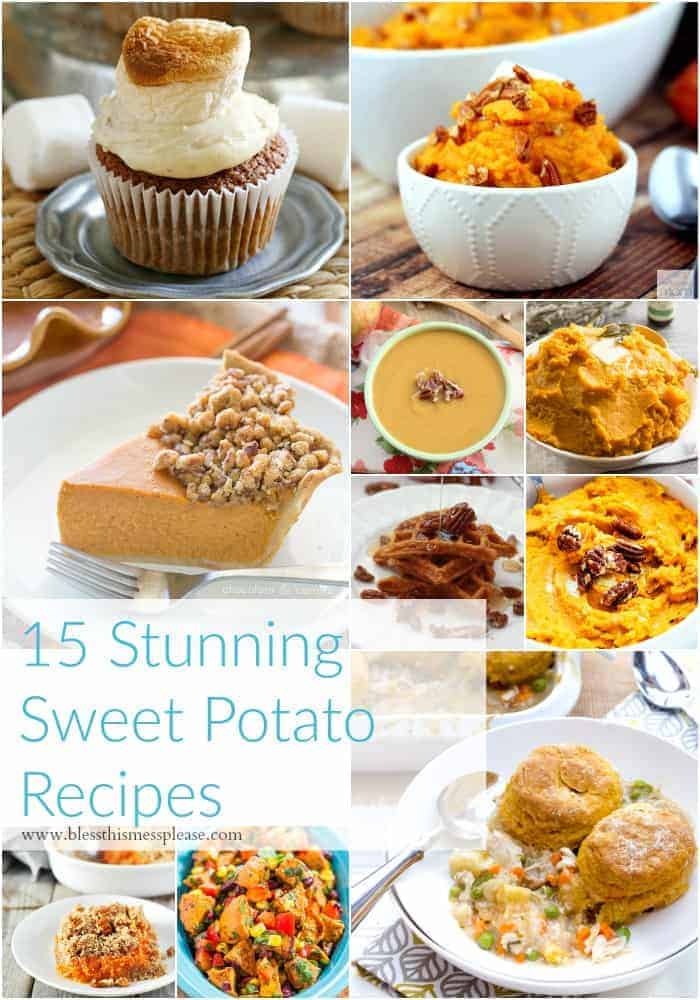 Brown Butter Mashed Sweet Potatoes from Wholefully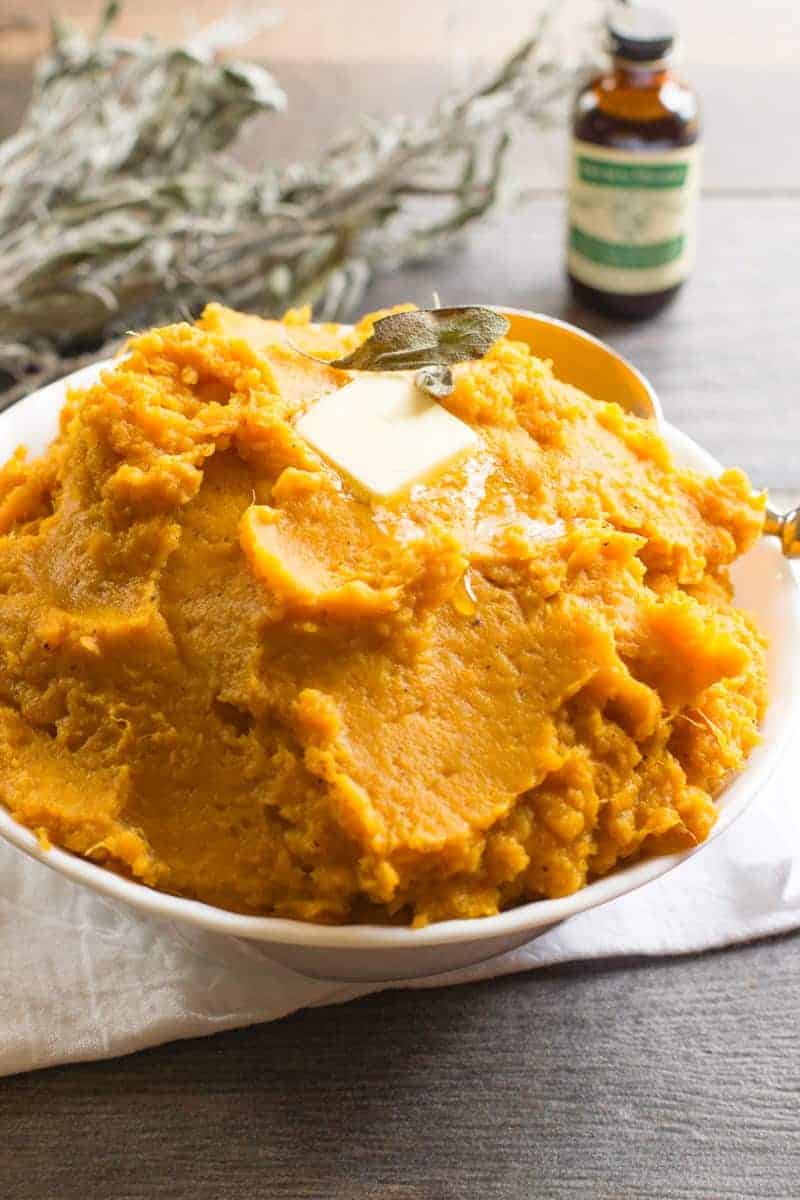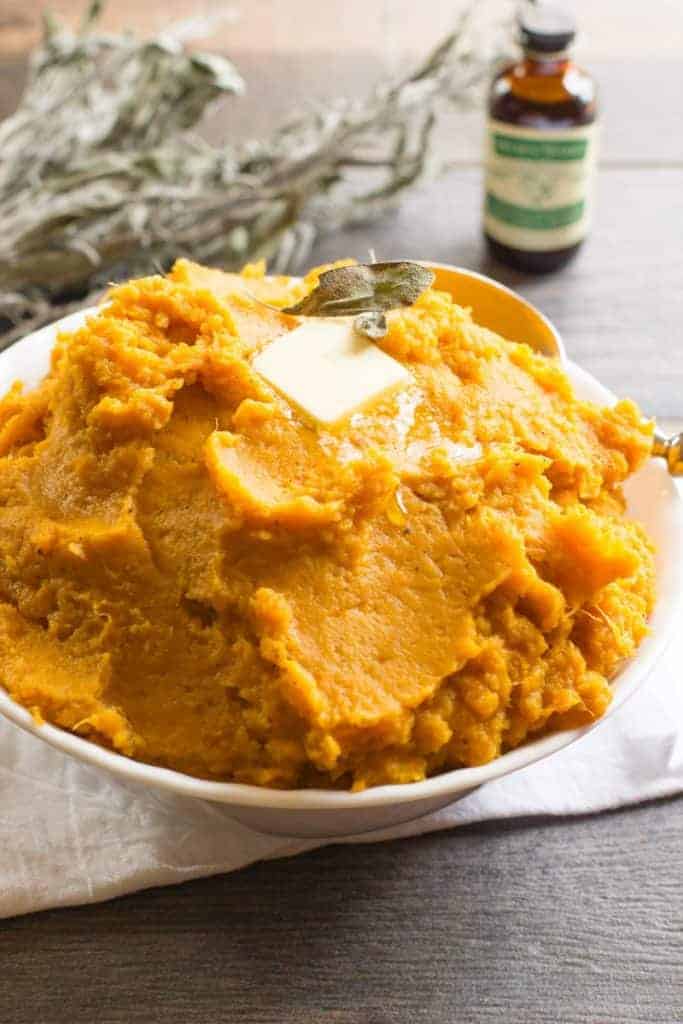 2. Apple Sweet Potato Soup from Eat.Drink.Love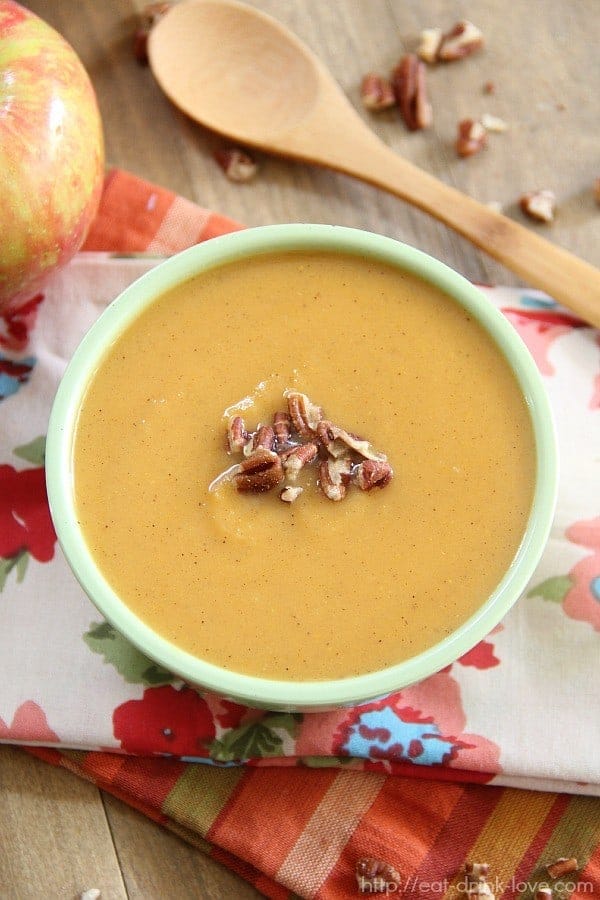 3. Turkey Pot Pie with Sweet Potato Biscuits from Wholefully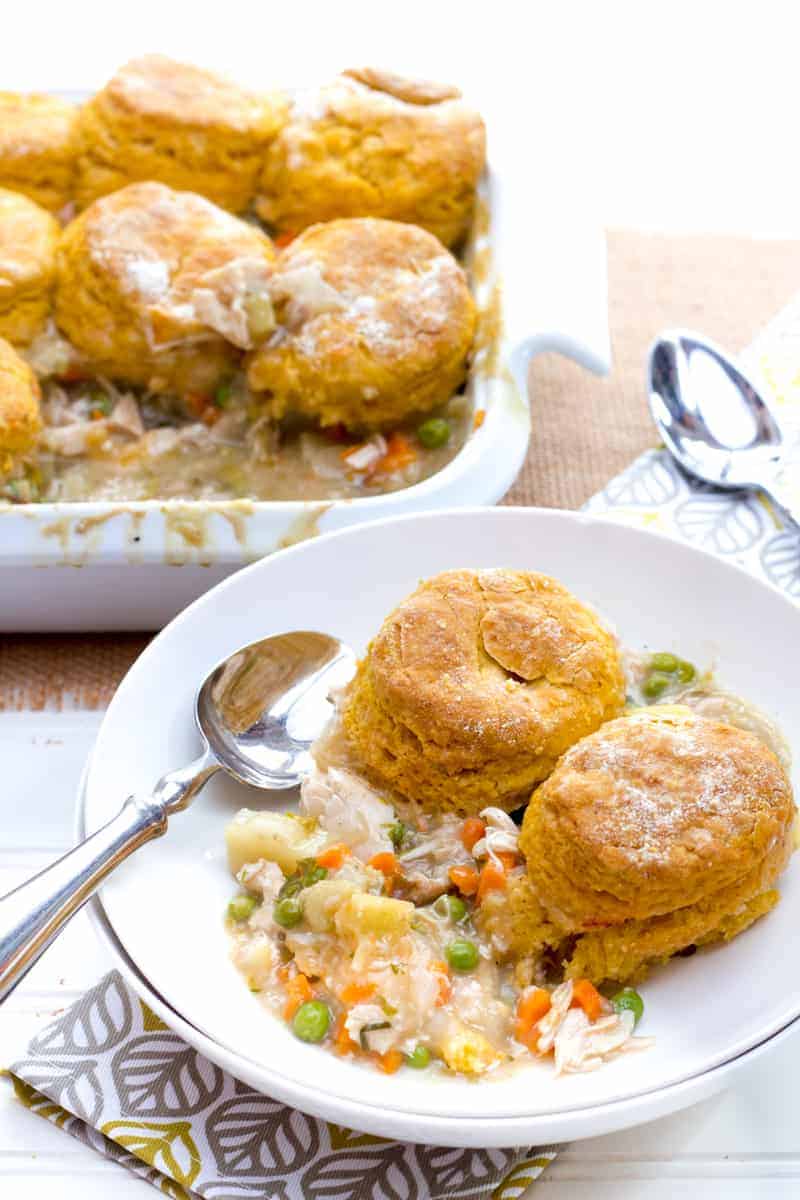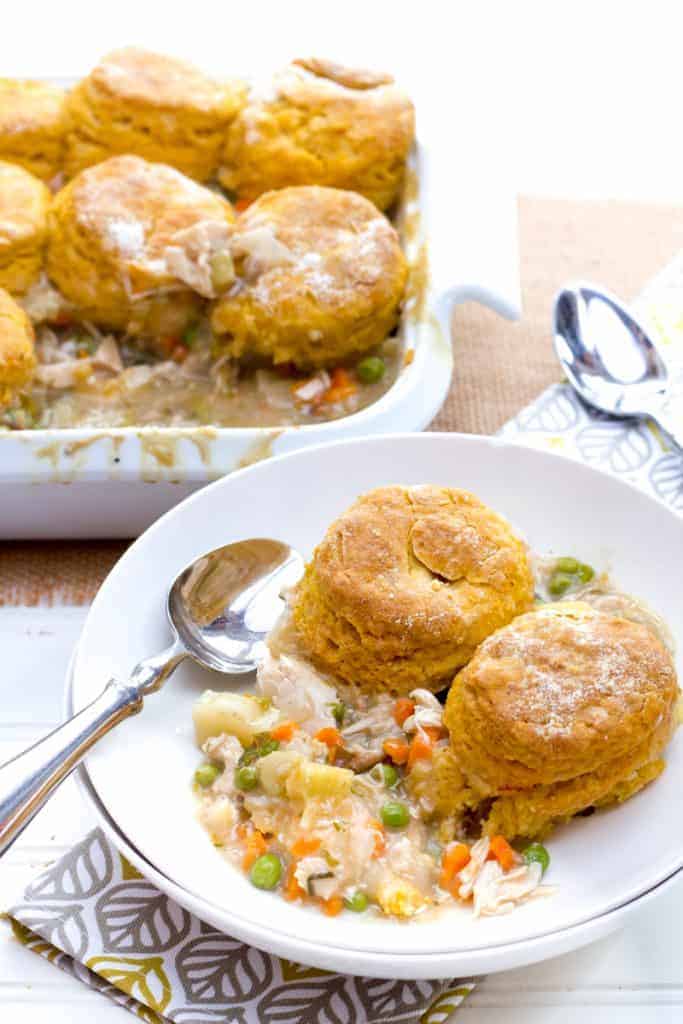 4. Sweet Potato Waffles from One Lovely Life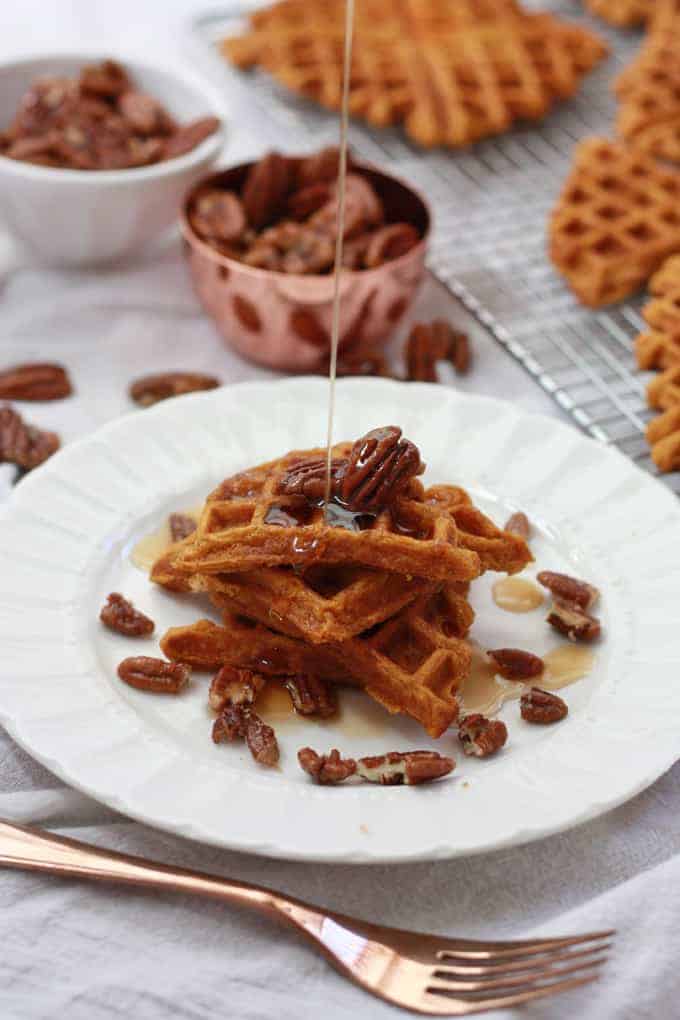 5. Slow Cooker Mashed Sweet Potatoes from Creme De La Crumb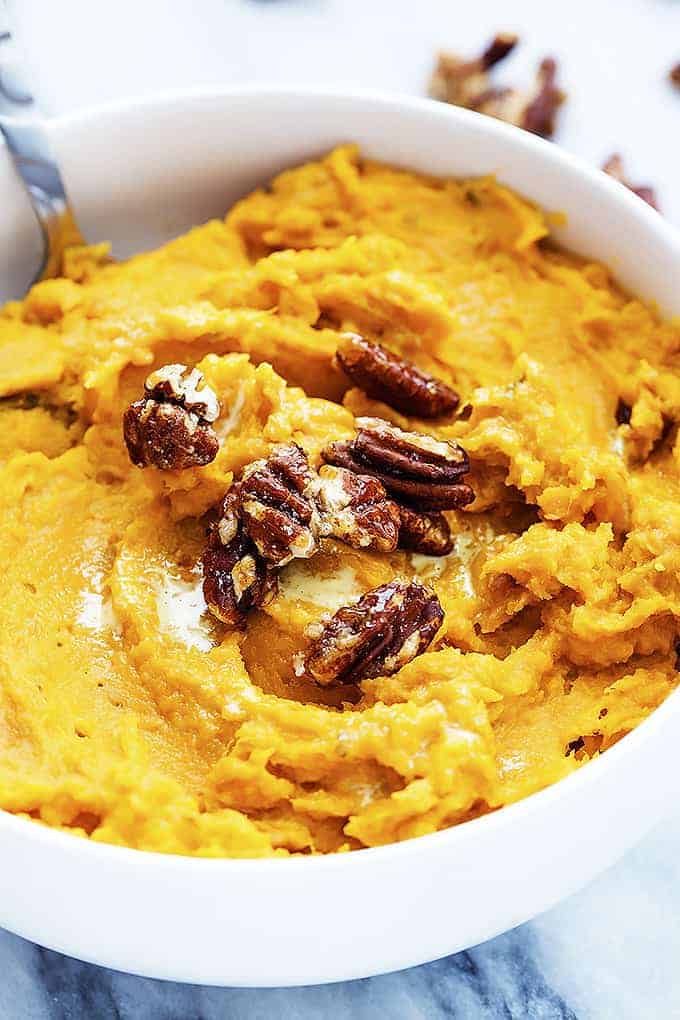 6. Sweet Potato Souffle from Healthier Steps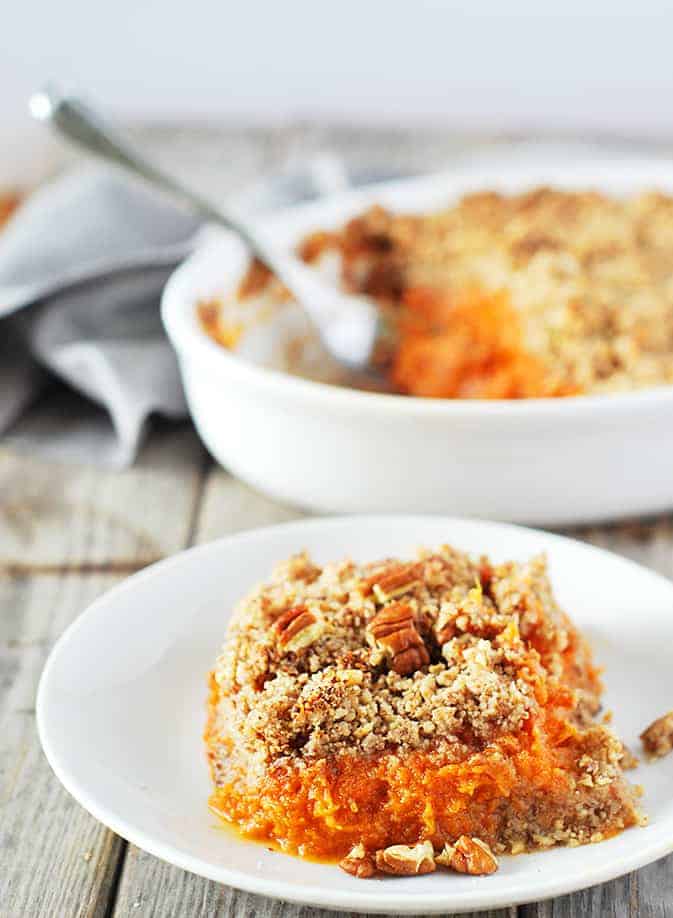 7. Roasted Sweet Potatoes with Goat Cheese & Sage from The Foodie and The Fix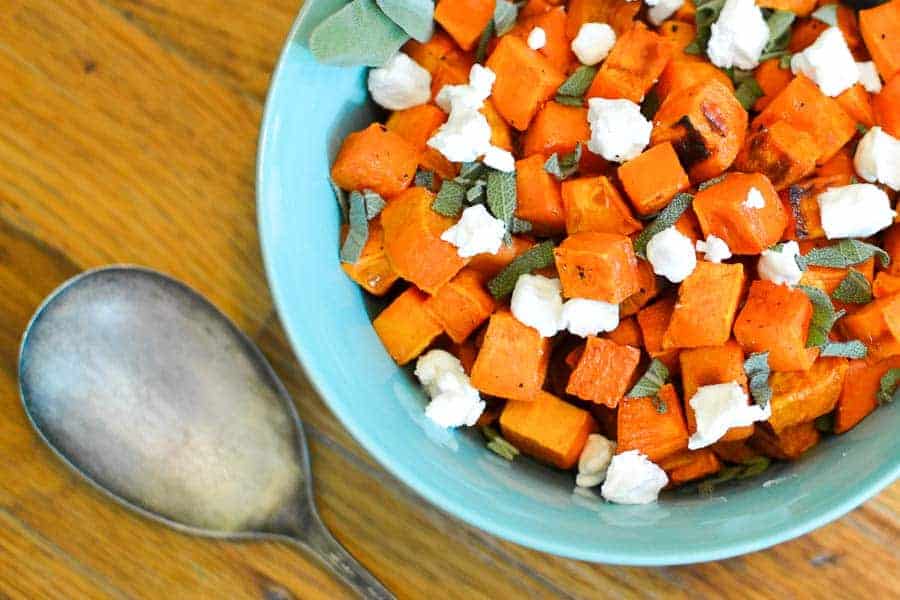 8. Sweet Potato Cinnamon Rolls from The Joyful Hearth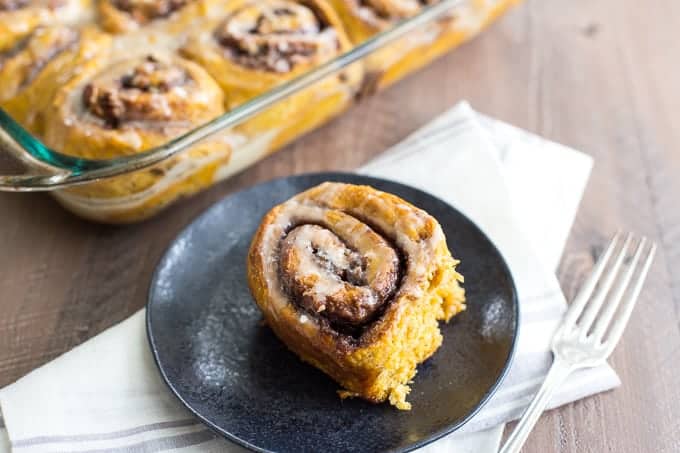 9. Candied Sweet Potatoes with Pecan Oat Crust from Dinner, then Dessert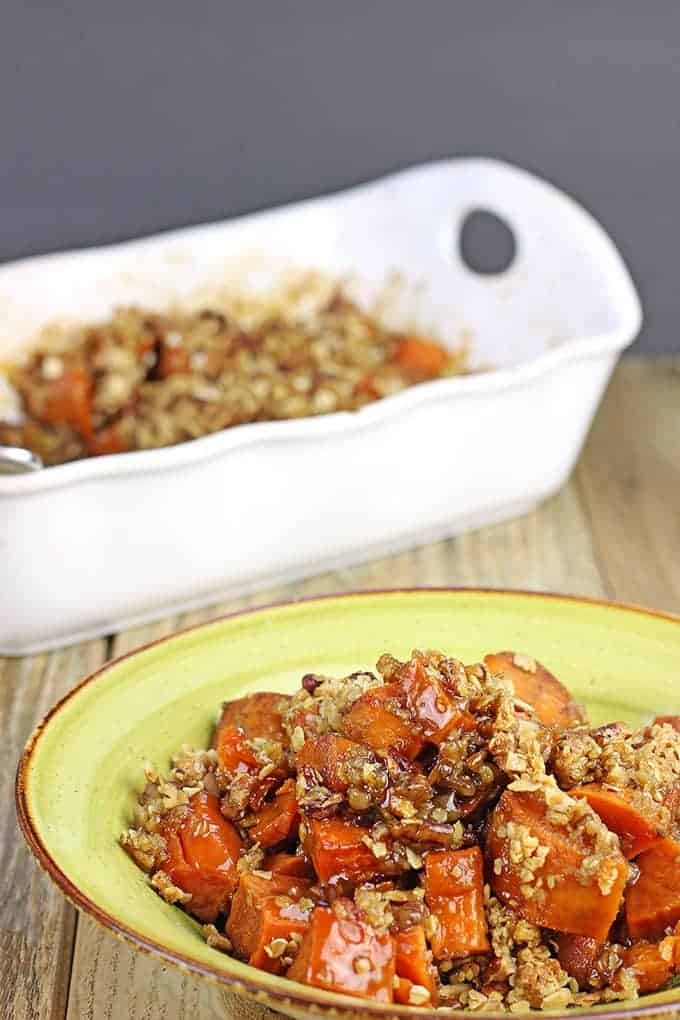 10. Sweet Potato Streusel Pie from Chocolate & Carrots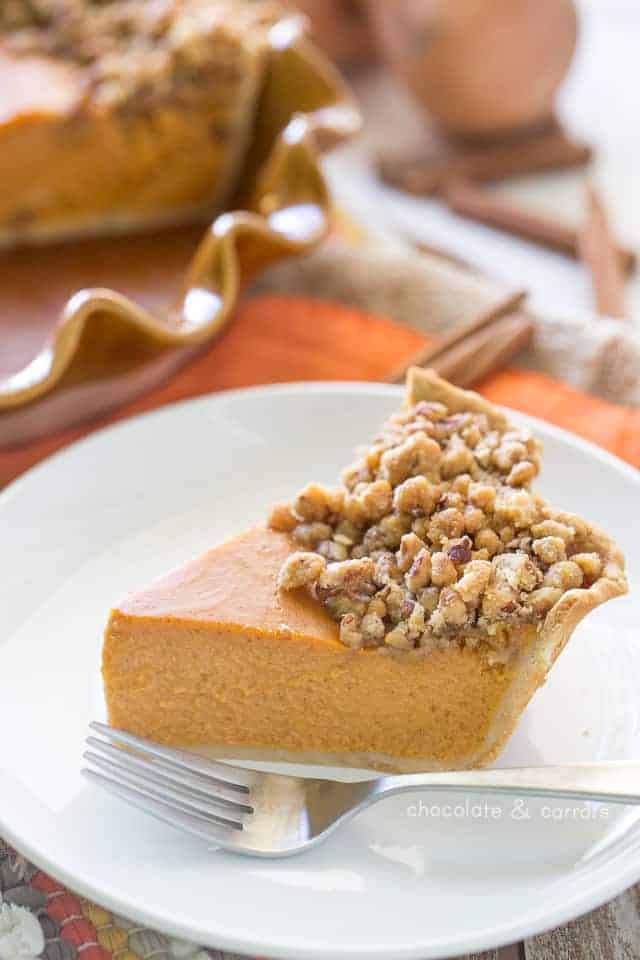 11. Slow Cooker Apple Pecan Sweet Potato Casserole from Redefined Mom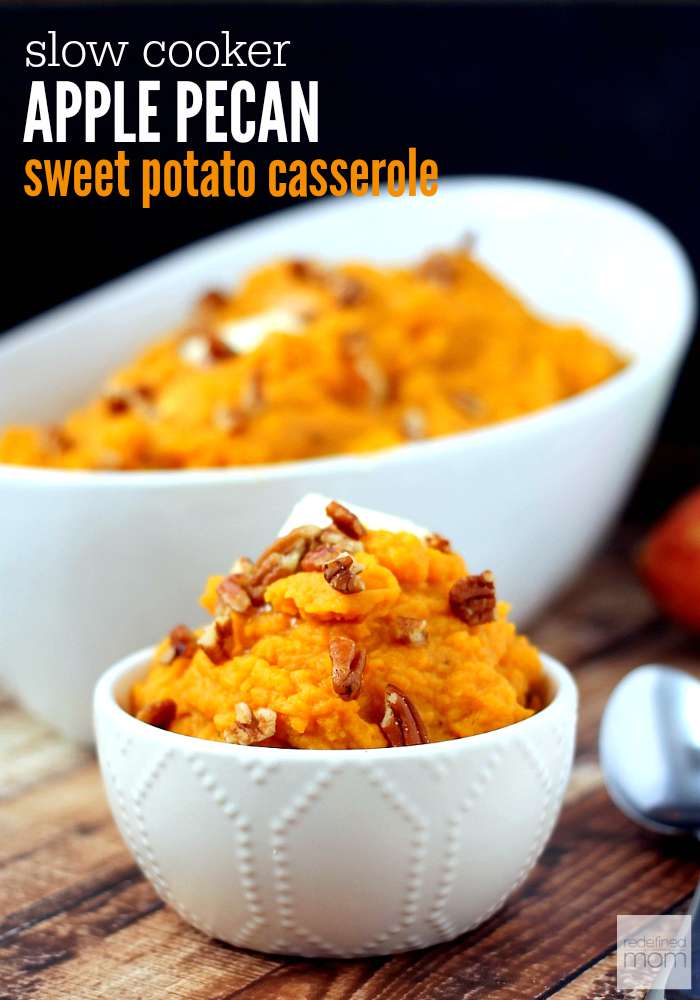 12. Roasted Sweet Potato Salad from Averie Cooks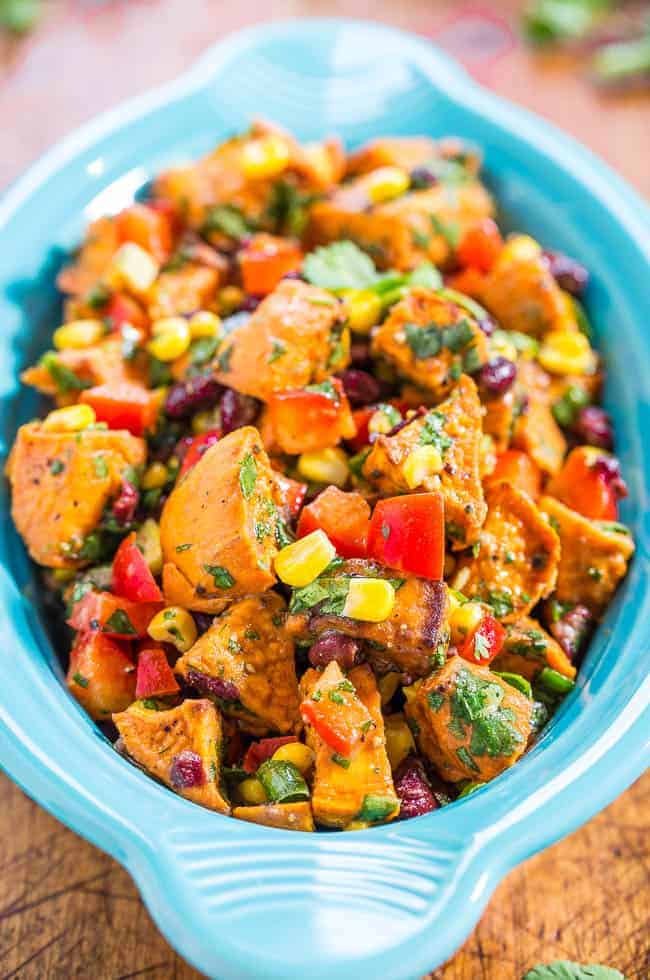 13. Sweet Potato Cupcakes and Maple Walnut Frosting from Yummy Crumble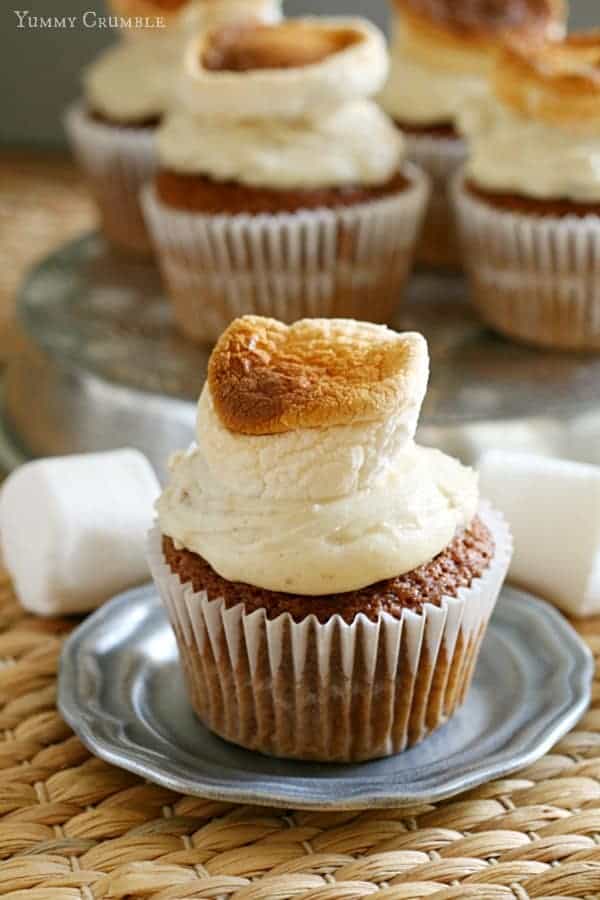 14. Sweet Potato and Brussels Sprout Hash from Brazilian Flair in the USA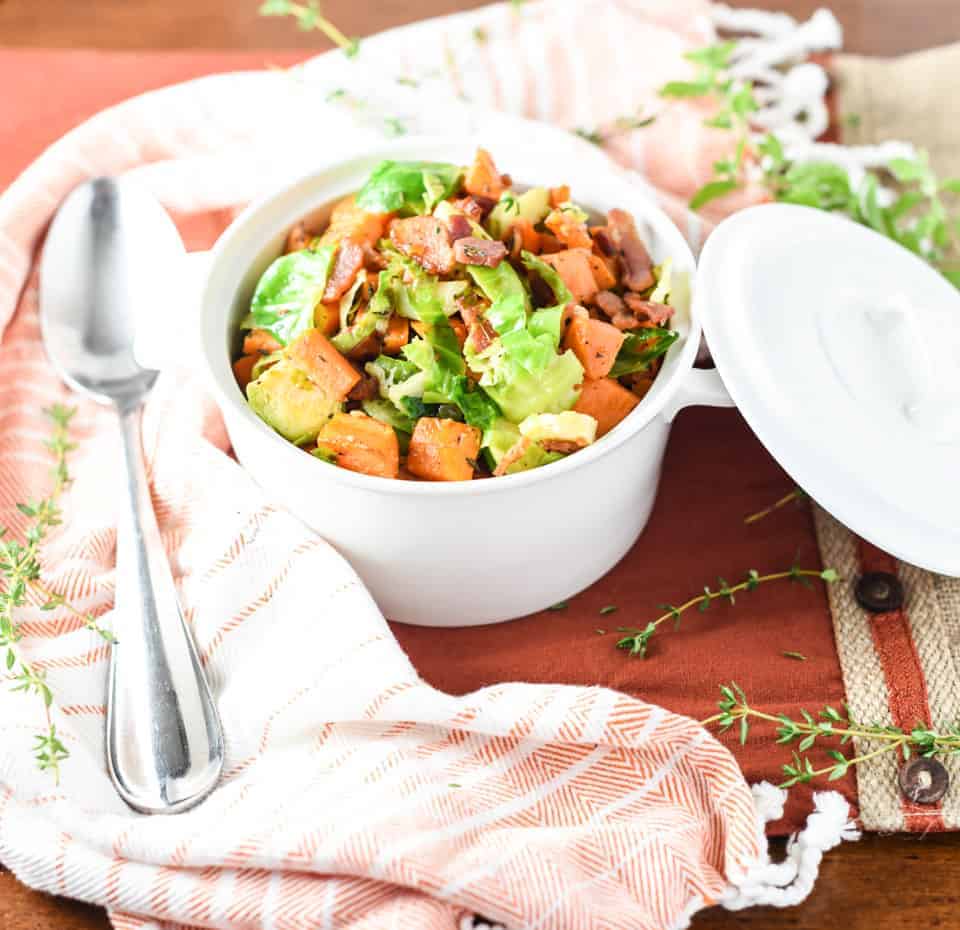 15. Sweet Potato Mash Bake from Havoc In The Kitchen