Confessions
1. I've wanted to have twins since I was 16. The summer I was 16 my sister and I ran a summer day camp for kids at our community center in Hope, Indiana. There was a set of blonde 6-year-old twin boys who attended and they were so ridiculously cute. They used to call each other "brother". When they wanted the other to participate in something they'd say, "Do it for me, brother. Do it for me!" My heart melted and ever since I have wanted twins. Now that I have babies of my own I want twins even more. I think it would be so much fun. I stole my neighbors baby the other day to practice. What do you think? They could totally be twins and I would be so very busy 🙂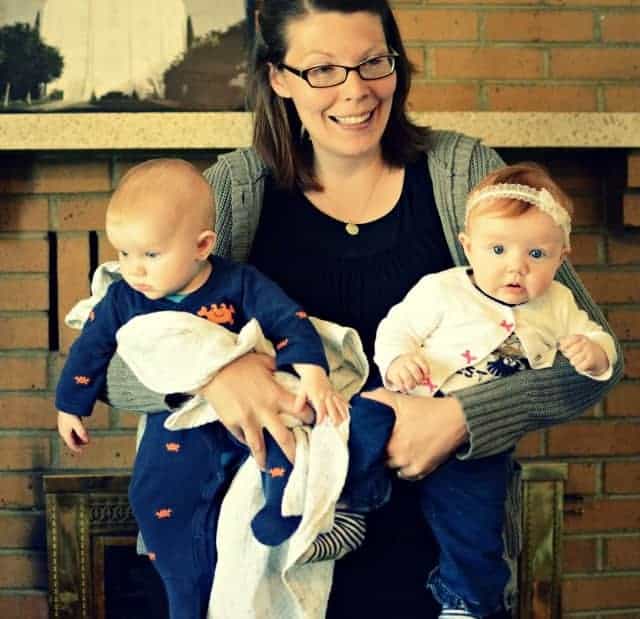 2. I'm addicted to Amazon. Addicted is a strong word, but man alive, I buy a lot from there. Since moving to the middle of no where, shopping has changed a lot. I get most groceries from the little store in town that my in-laws own. I get some things during a big shopping trip to St. George every 4-6 weeks, but that trip is so busy. The day is pretty exhausting hauling all the kids in the car for the 3 hour round-trip excursion and we can only fit in so many stops. I like to hit up a locally owned healthy food store, the craft store, and Thomas always has a Home Depot list, but anything more than that is a stretch. Cue Amazon. I've bought everything from books and 100% wool yarn to chia seeds and a sun screen. Love it!
With all of my newly found Amazon love I thought I'd see if I can make a go at Amazon affiliate links too. That means I stick in links to products on Amazon that I like or think you might here on the blog. When you click over through my link I get a small percentage (3-4%) of the sale (your price doesn't change… I just get a little share of the profit for getting you there).
Here's the best part. You don't have to buy what I recommend. ANYTHING that you buy 24 hours after clicking through my link I get credit for (you might have to keep the browser open… I'm not sure on the details).
So, if you are a fellow Amazon lover and feel so inclined, please use my fun little carousel on the sidebar to pop over to Amazon. I'll get a little perk and you'll get a warm fuzzy feeling for helping a sister out. Not your thing? Great! Just carry on as normal.
3. I love strawberry season. The 28 pounds that I bought last week were gone within 72 hours and I'm thinking about ordering a few more cases. I can't wait until we can have a strawberry patch of our own. A garden strawberry compared to a store-bought strawberry is as different as a garden tomato and a store-bought tomato. There isn't really much of a comparison; they aren't anything alike.
4. I'm going to have a new brother-in-law and I couldn't be more excited! The last time I acquired one was over 8 years ago! My kids are so excited and confused by the fact they are magically going to have a new uncle in June. Here are the love birds with all of my kids and my older sister's kids. If he can handle all of our crazy with a smile then he's a keeper…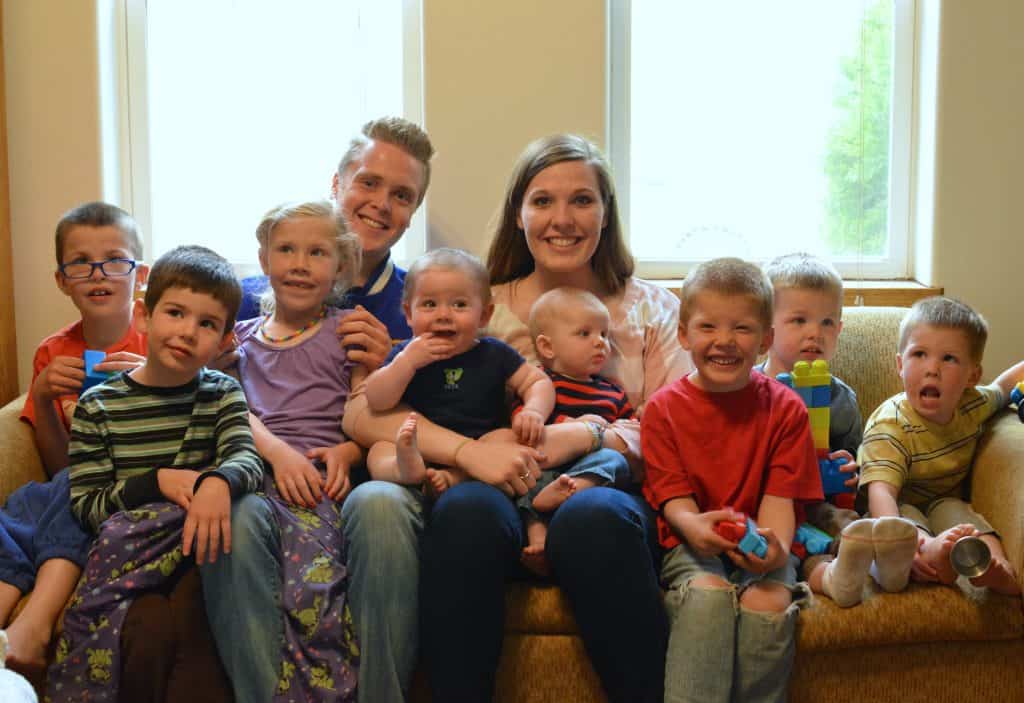 5. My baby is getting so big and I'm not sure how I feel about it. I love all of the stages (well, some less than others *cough* potty training *cough*),but this stage is so fun. He's happy, non-mobile, and all smiles. Can't he stay this size for a while?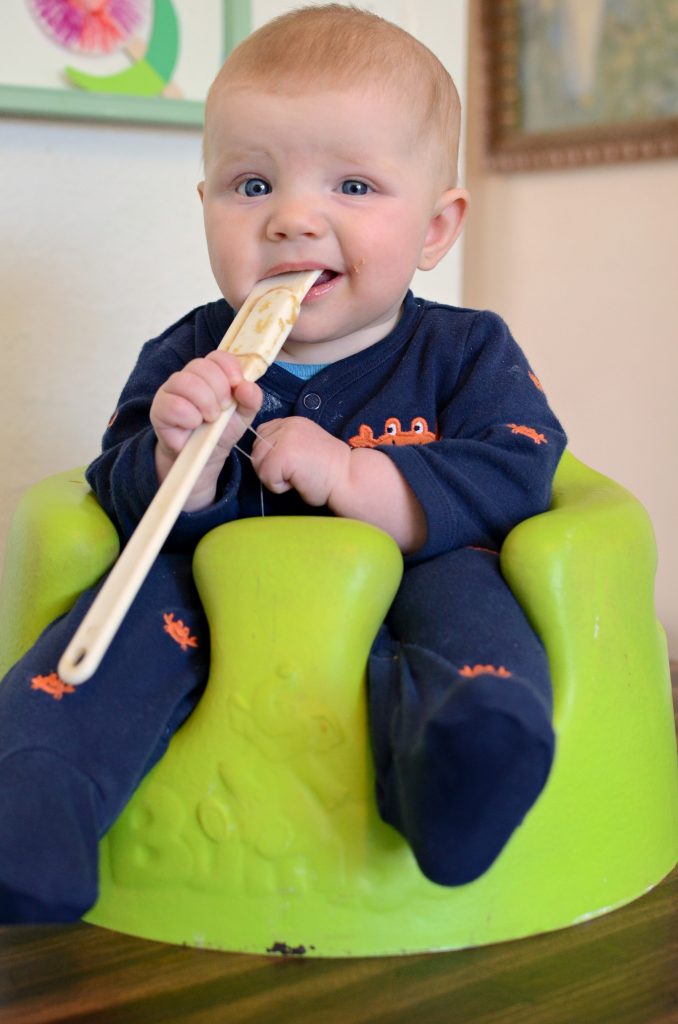 6. The blog was pretty quiet for a 2 week stretch not so long ago and here's why- I was trying to decide if I wanted to continue blogging or not. You heard me right, I thought very seriously about quitting. It was time for me to take a long hard look at myself, my use of my time, my goals, and to decide it blogging still fit into my ultimate goals. I told very few people (not even my Mom!), I stepped back and reflected, wrote, pondered, and honestly prayed a lot. I don't want to live a life where I look back and regret something and my time is very valuable to me.
I'm so glad that I took the time to reevaluate things and I'm happy to say that blogging is still something that I want in my life and something I feel is a good use of my time. I love doing it, I feel very balanced in the time I spend here (and when I get a little off balance, I'm getting better at correcting it quickly), and I'm so grateful for all of the people that this hobby has brought into my life. I'm grateful for you. I'm grateful for your love and support. Your comments have calmed my fears and encouraged me so much more than you'll ever know.
In the past, when thinking about living a life without regret, I've always thought that meant I didn't want to do things that would cause me to have regrets. As I was pondering about blogging the thought came to me that I would regret NOT continuing. I had never thought about it like that. I would regret not doing something as much as I would regret doing something.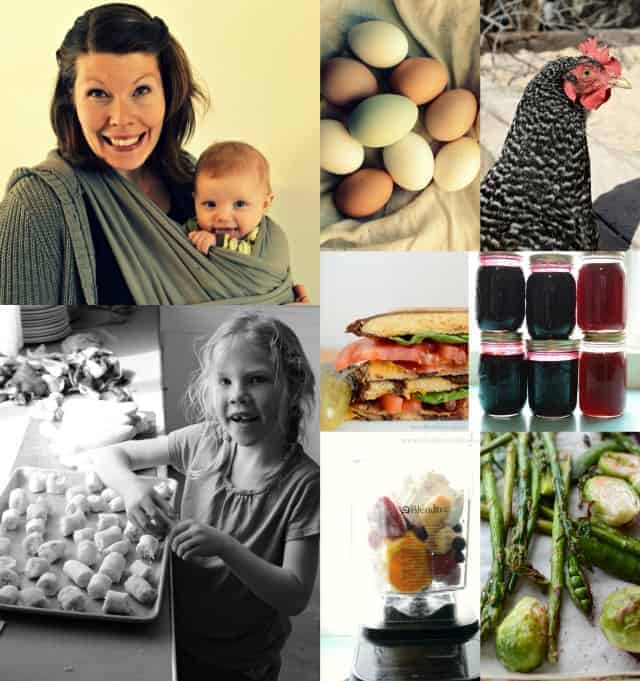 Thank you so much for taking the time to read what I take the time to share. I would not be here without you and that's a very literal truth.