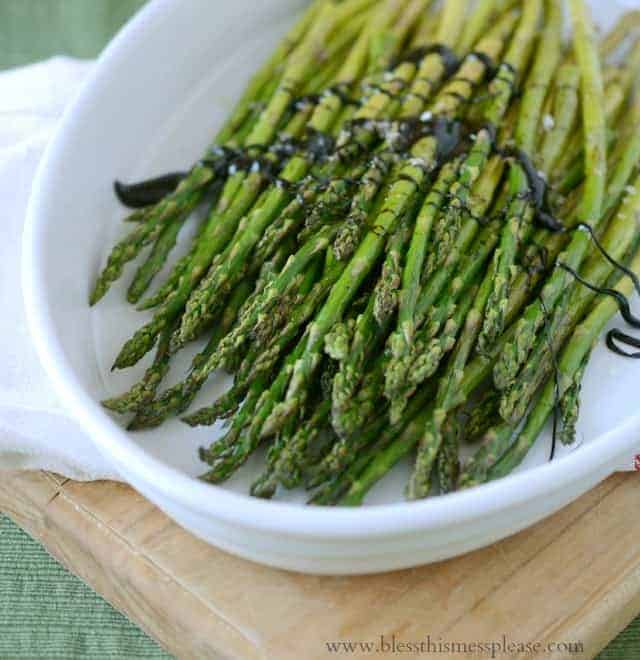 If you follow me on Instagram or Facebook than you probably know that I bought a huge quantity of asparagus and strawberries from Bountiful Baskets this past weekend. Mmmm. It's been a tasty week.
I've been busy getting the asparagus into the freezer (how to on the way!), and we've been enjoying it nightly with dinner. This is such and easy and simple asparagus recipe that I had to share. If you are new to the vegetable, this is a great introduction because you just can't go wrong. It takes less than 15 minutes and they are cooked to asparagus perfection. Serve with some grilled chicken and rice pilaf and you have yourself a meal fit for a king.
Really, the simple asparagus recipes are the best. Why cover up a good thing?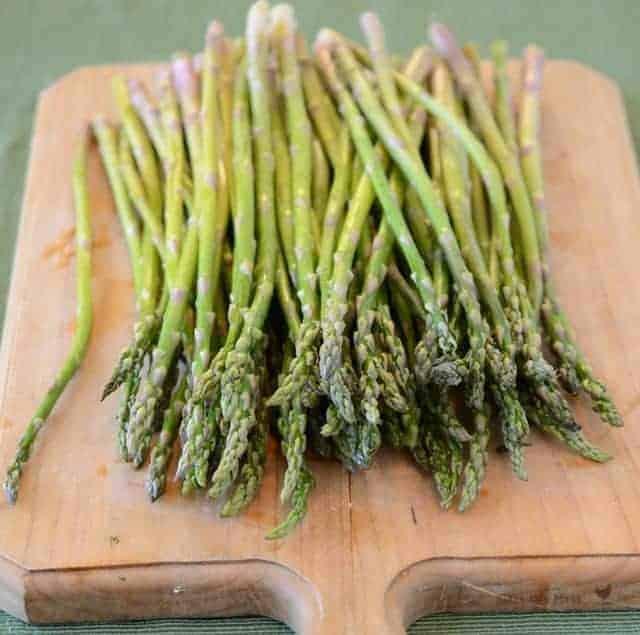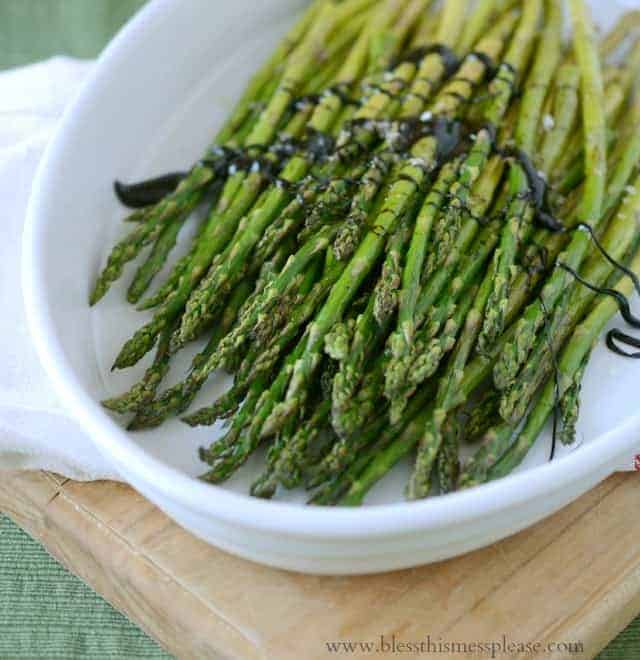 Print
Simple Broiled Asparagus
---
Yield:

Serves 4-6
Ingredients
1 pound asparagus, tough ends trimmed off
1 tablespoon extra-virgin olive oil
Salt and pepper
Fresh lemon juice, optional
---
Instructions
Adjust the oven rack so that is it 6 inches from the broiler/heating element of your stove. Turn on the broiler and let the oven heat. Toss the asparagus in oil and then sprinkle with salt and pepper. Lay the spears out in a single layer on a rimmed baking sheet.
Let the asparagus broil for around 10 minutes until they are tender and just a little browned. Sprinkle with lemon juice before serving.
Notes
Choose slender asparagus that is no larger than a pencil. The fatter the asparagus the more woody in texture it'll be. The tips should also be closed tight and a bright color.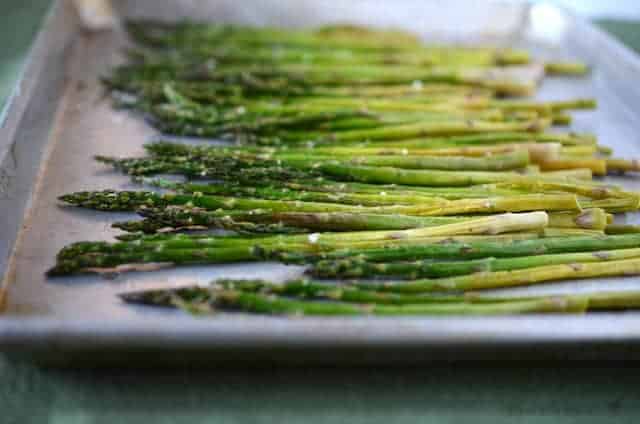 I tried to make a balsamic reduction to drizzle on top but I cooked it too long and made balsamic vinegar taffy! And yes, I threw a chunk in my mouth to taste it…. blech! It's not a typical candy flavor for a reason and the recipe isn't here for the same reason. It was just bad. I ended up picking off the glaze (yes, it was that stiff) after I took the picture. Lesson learned, keep it simple and just broil the veggies and let them be!