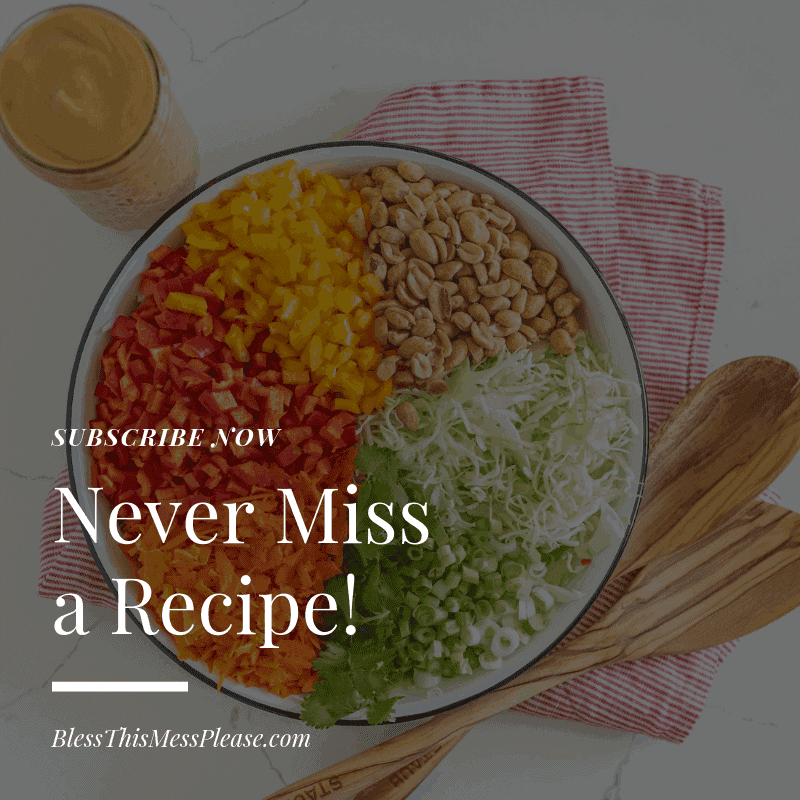 Hey there, friends! This post is a little different than my normal recipes that I love to share with you so much. Today, I want to provide an option for you to sign up to get emails from me! Before you're like, "Ummm, no thanks... I get enough emails!" stay with me for a sec.
The best part about this setup is YOU get to choose how often you hear from me! Maybe you love getting daily inspo to fill up your kitchen (and the bellies of those in your kitchen) with new recipes you can create and play with... If that sounds like your cup of tea, the daily email is meant just for you!
Or maybe, you'd like to get more of a once-a-week correspondence to cover new dishes to try, meals to work into your routine, and stories from my home to yours. Sound more like your style? Then, the weekly email is all yours and right up your alley!
The most exciting part about subscribing to Bless this Mess emails? You'll get access to my new recipes soon after they're published. And you can always unsubscribe at any time if you feel your inbox is getting just a hair too full. But I promise to only send out delicious, tried-and-true recipes, kitchen hacks, cooking tips and tricks, and other useful content that I know you'll love just as much as I do!
Thanks for coming along on this messy & blessed journey with me! I can't wait to keep in touch.