Pumpkin desserts get a whole lot of attention this time of year, but I'm here to tell you that you can eat pumpkin for just about any meal AND dessert because there are tons of savory ways to prepare pumpkin. 12 Savory Pumpkin Recipes is just the pumpkin round up that you need in your life. Last year I wrote an ingredient spotlight on pumpkin and here's some nutrition facts that I included.
That beautiful orange color is a dead giveaway that pumpkins are FULL of great nutrients. Pumpkin, like most orange veggies, is loaded with vitamin A (which aids in eyesight and eye health) and beta carotein, a vitamin A building block that can help with anything from keeping your skin smooth to preventing cancer.
They're also pretty fiber-dense and low in calories, making them a great veggie addition for anyone looking to watch their figure or boost their health.
Pumpkin seeds, in addititon to fiber, contain phytosterols. Phytosterols help reduce LDL (bad) cholesterol. They taste great plain, but are also easily added to granola and fruit crisp toppings.
Pumpkin is rich in potassium. Cup for cup, it actually has more than bananas.
It's also a pretty good source of vitamin C, making it a good immune system booster.
Immune booster?! Yes please!
So not only is eating pumpkin in all the things delicious, it's totally good for you too.
Again, I'm a huge fan of prepping a few little pumpkins in the slow cooker and keeping the puree in a mason jar in the fridge. When it's already made and needing to be used up I find myself throwing it in just about everything. Sounds like a perfect Saturday afternoon task to me!
Long live pumpkin.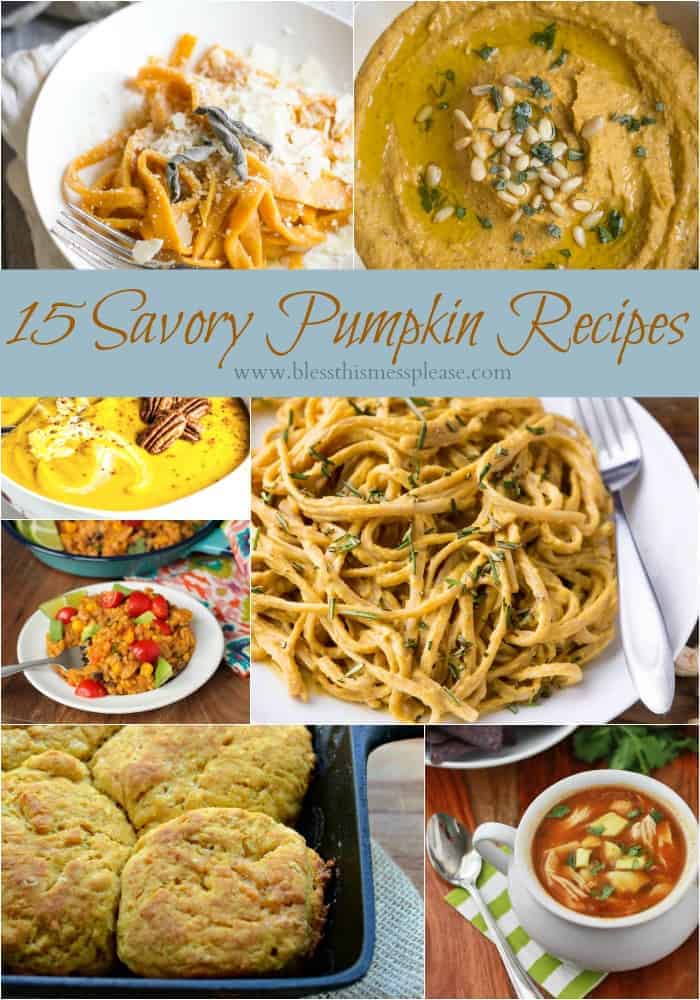 1. Slow Cooker Pumpkin Taco Soup from One Lovely Life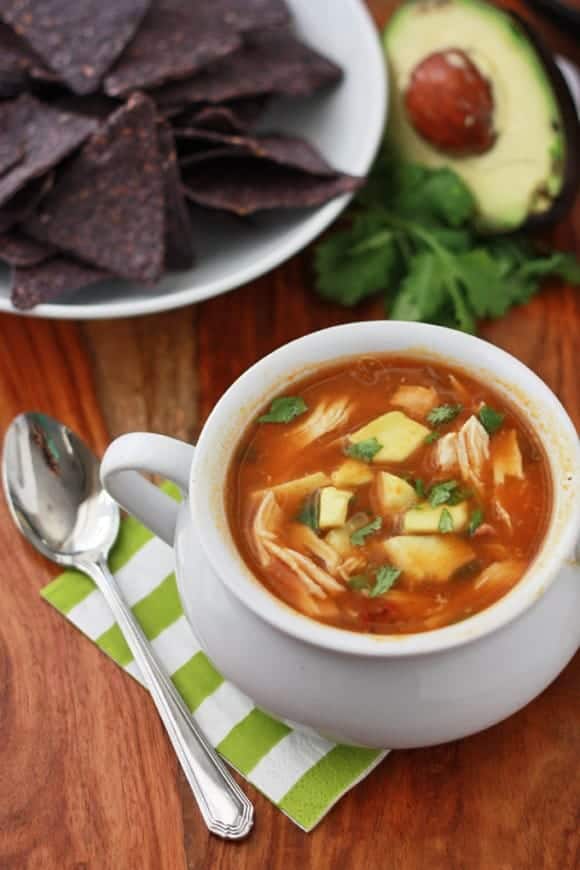 2. Pumpkin Skillet Biscuits from Bless this Mess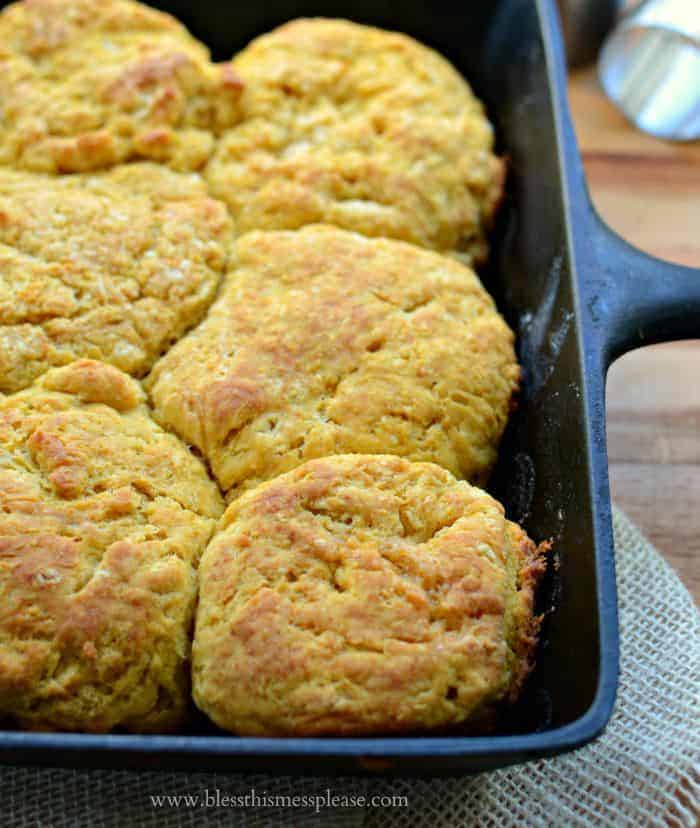 3. Southwest Pumpkin Risotto from Veggie Inspired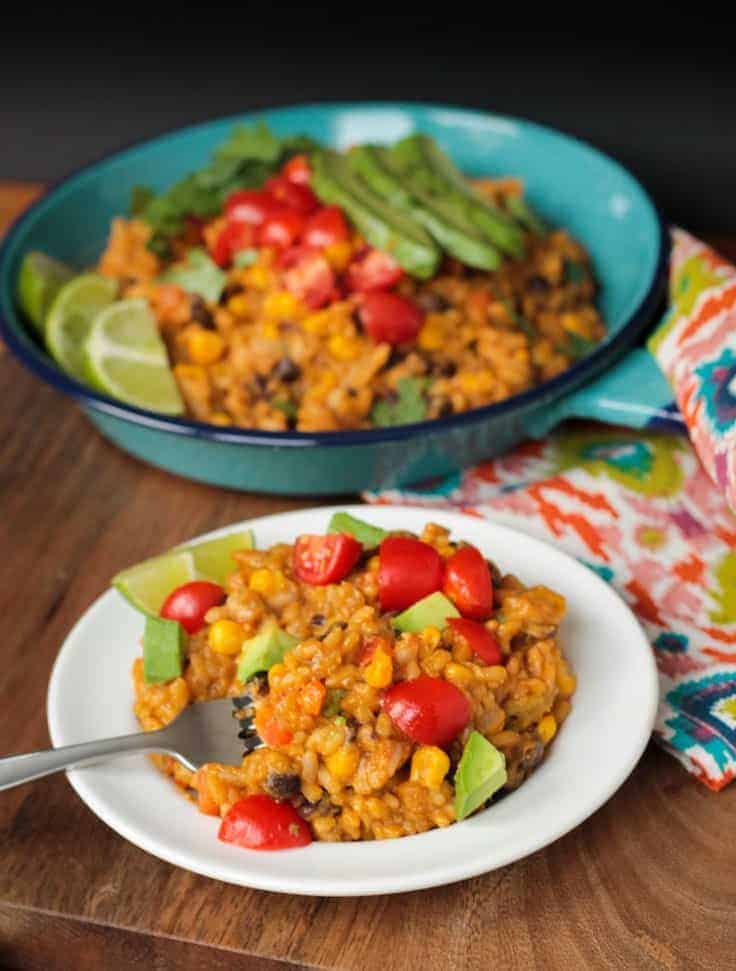 4. Stuffed Butternut Pumpkin from The Easy Healthy Way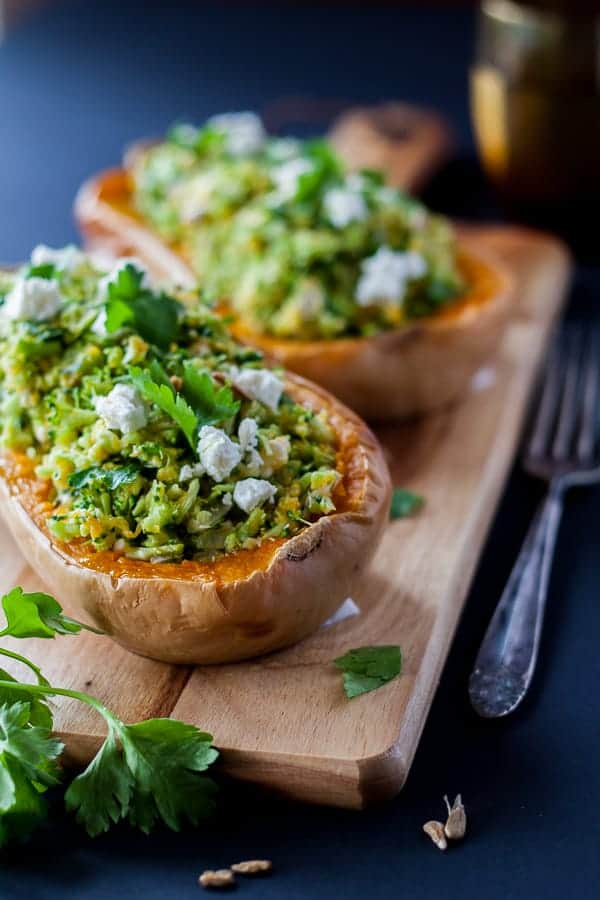 5. Pumpkin Hummus with Sage + Cranberries from Small Green Kitchen
6. Pumpkin Chicken Curry with Coconut and Dried Cherries from Bless this Mess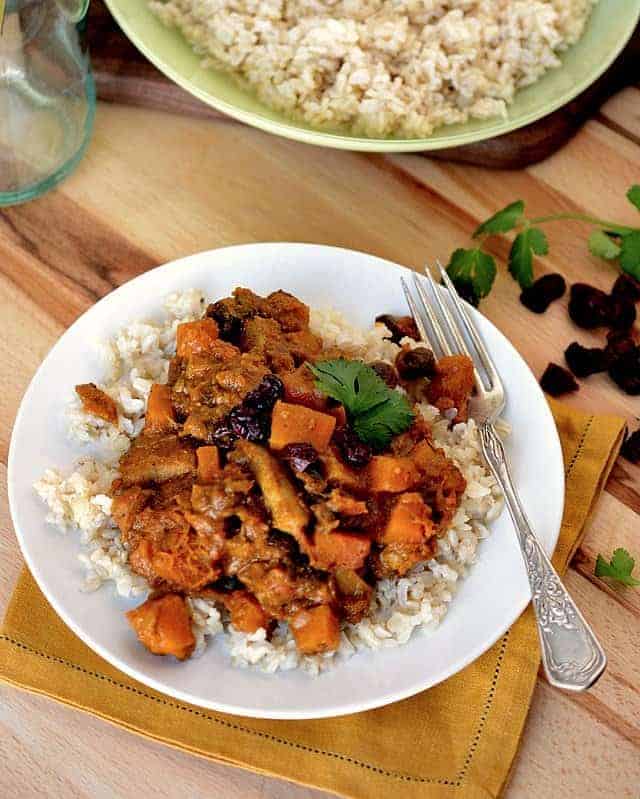 7. Pumpkin Sage Biscuits from Sweet Peas and Saffron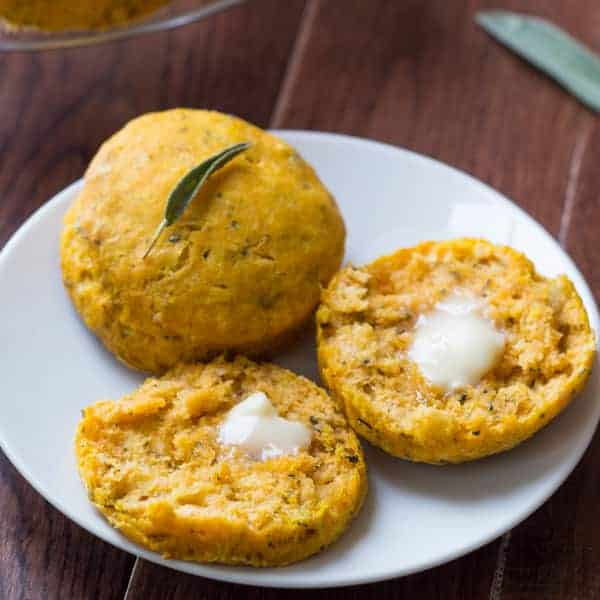 8. Creamy Pumpkin Pasta with Parmesan & Sage from Bake Your Day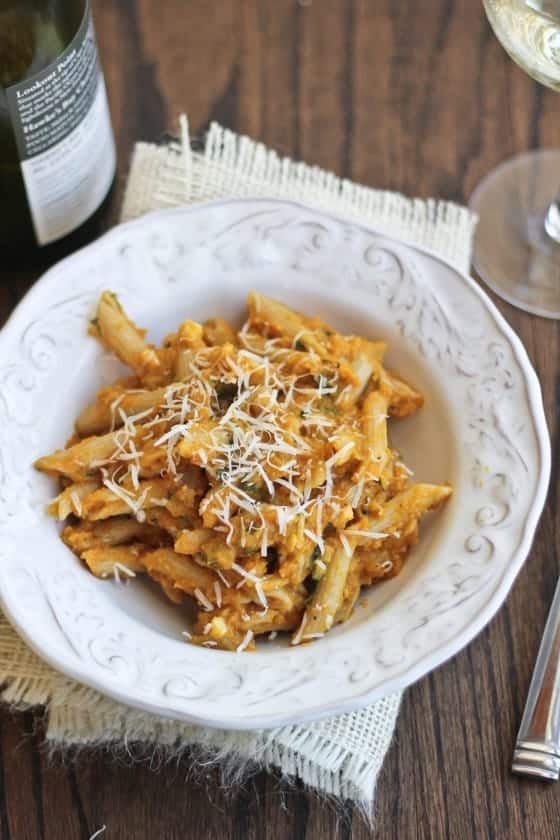 9. Pumpkin Chili from Julia's Album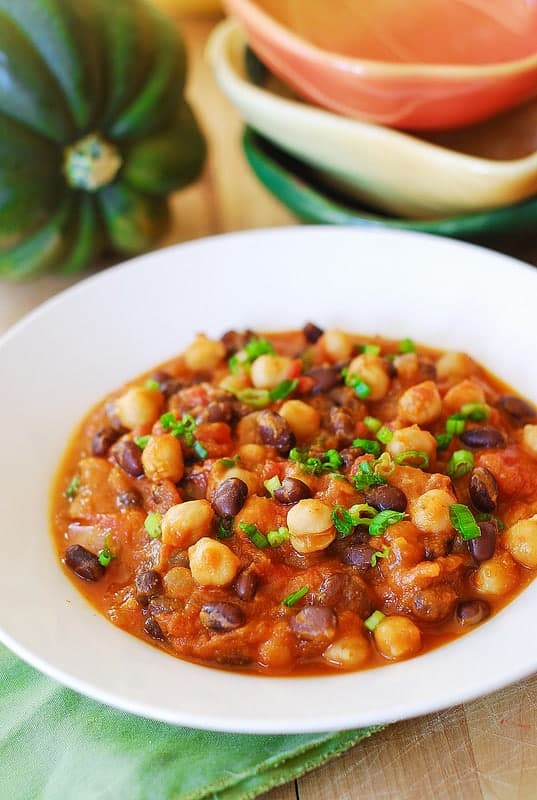 10. Pumpkin Ravioli with Hazelnut Brown Butter Sauce from Will Cook For Friends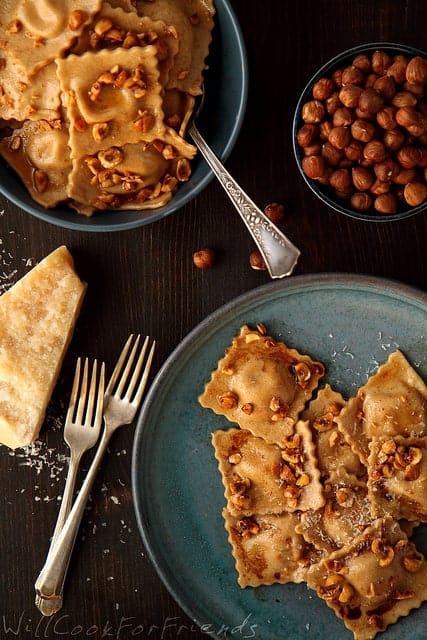 11. Vegan Pumpkin Alfredo Linguine from Veggie and The Beast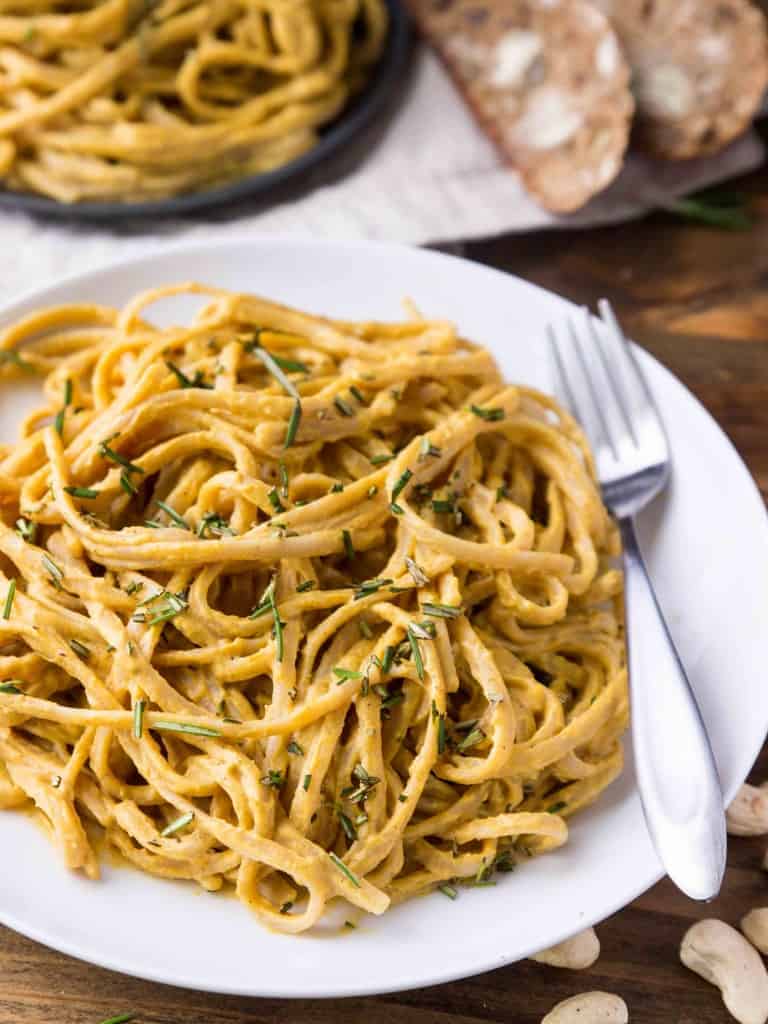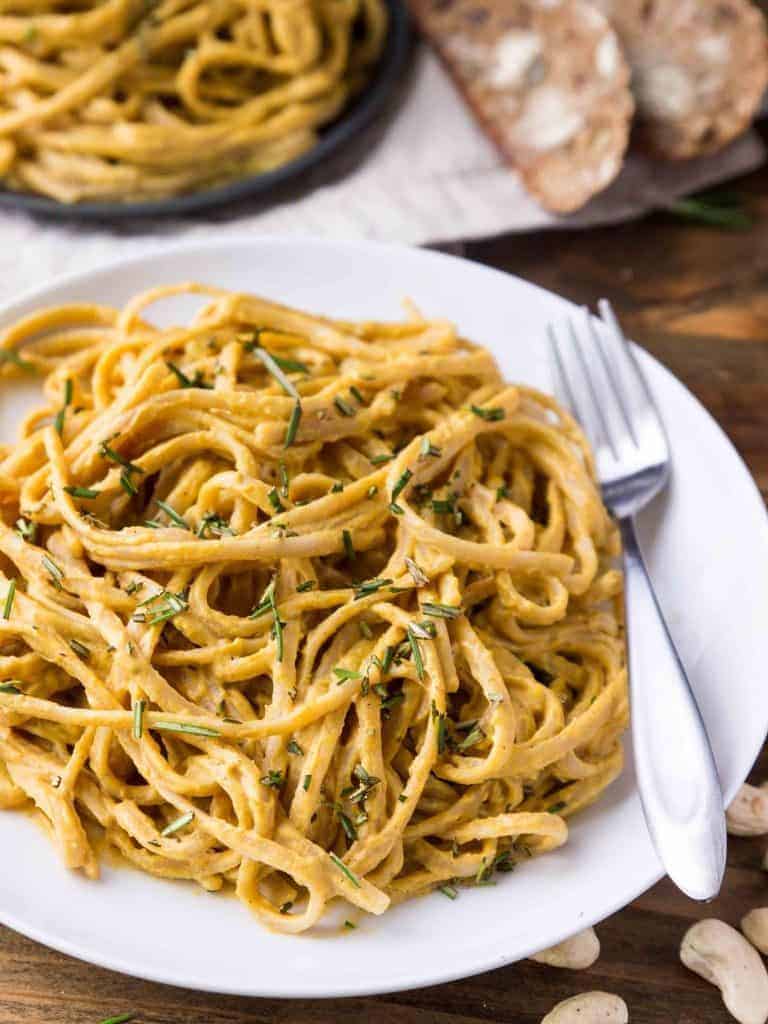 12. Ricotta, Kale and Roast Pumpkin Zucchini Lasagna from The Krooked Spoon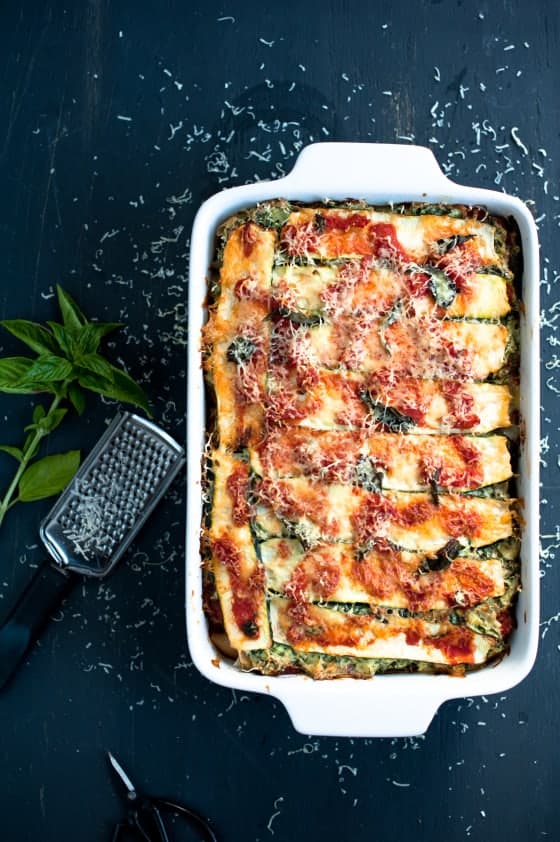 13. Roasted Pumpkin Soup from Sagely Sweet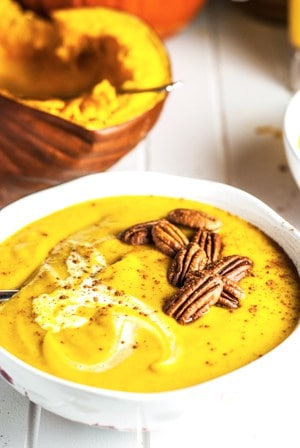 14. Creamy Pumpkin & Coconut Soup from Goodness to Glow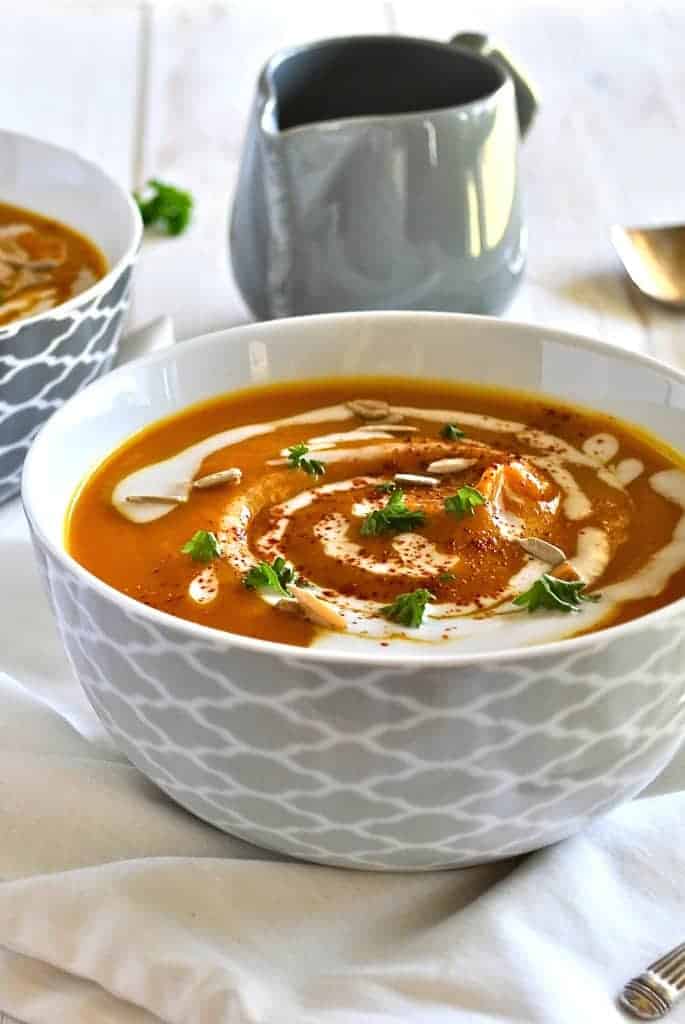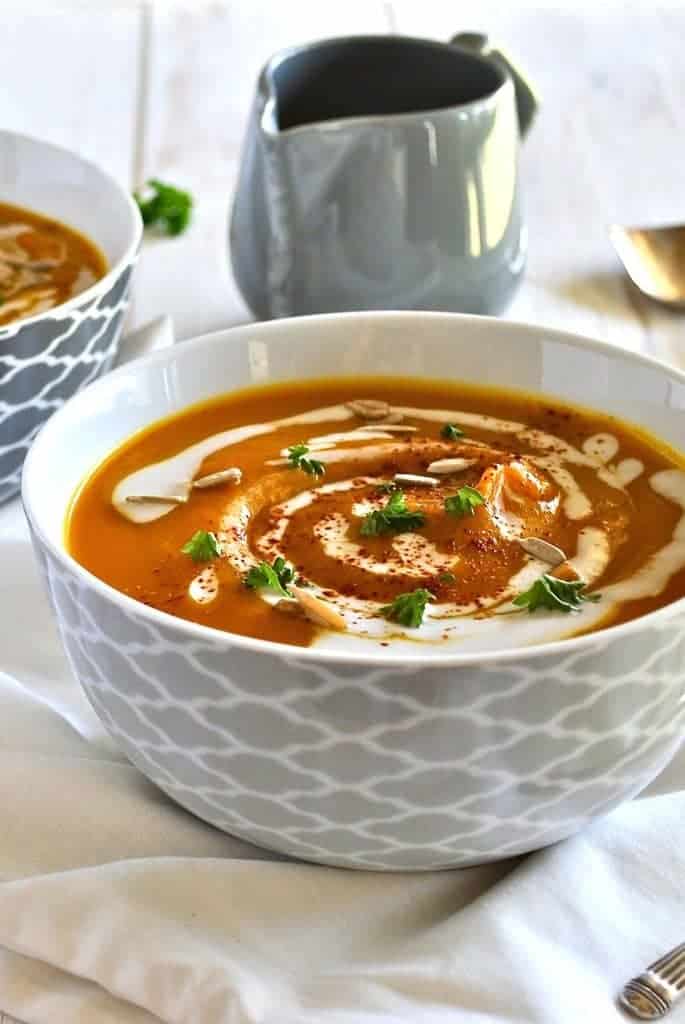 15. Two Ingredient Fresh Pumpkin Pasta from Wholefully