Start Feeding your Family Well
Hi I'm Melissa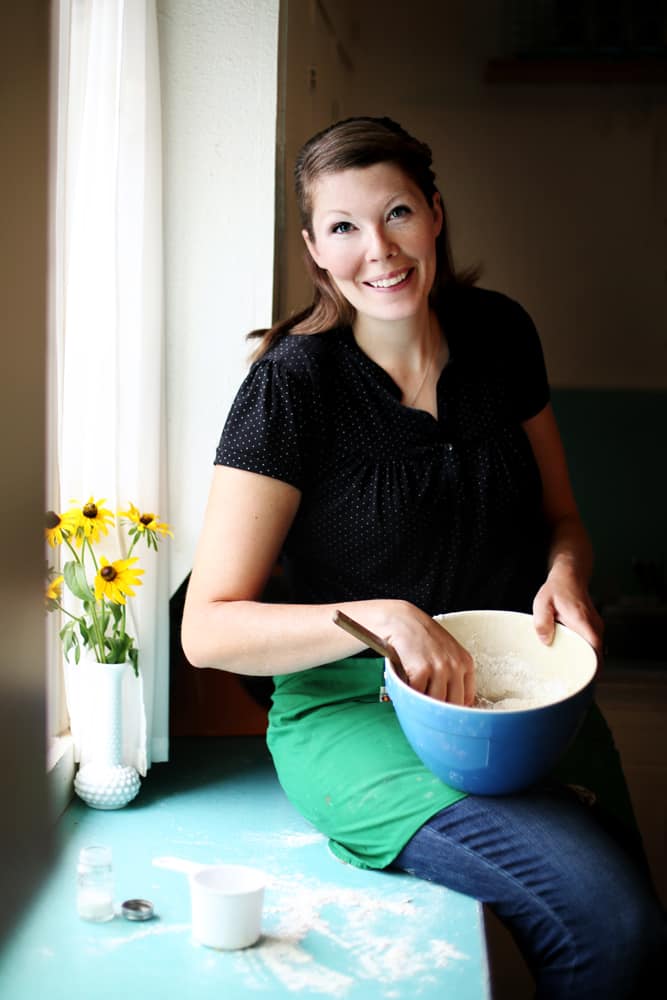 A few years ago I published a clean eating meal plan on my blog and the following year I created another healthy meal plan. The response has been overwhelming. These two posts have been pinned, repinned, shared, and commented on over 1,000,000 times and that number is growing daily.
I took this as a hint and ran with it! Real Food for Real Families is the 48 page eBook version of everything I like to share on the topic of feeding families well. Think of it as the super extended version of the other blog posts.
The term "clean" when it comes to eating healthy has gotten very trendy and specific over the last few years and so I have stopped using it all together. Clean eating has turned into a fad diet craze and that's a band wagon I'm not getting on. This eBook is full of healthy food the whole family will love but you don't need to shop at the health food store, ever! Think whole grains, no refined sugars, and pretty much no processed foods. The recipes are real, delicious, and will get you excited to be in the kitchen. Food is love! Are you telling your family you love them by the meals you serve?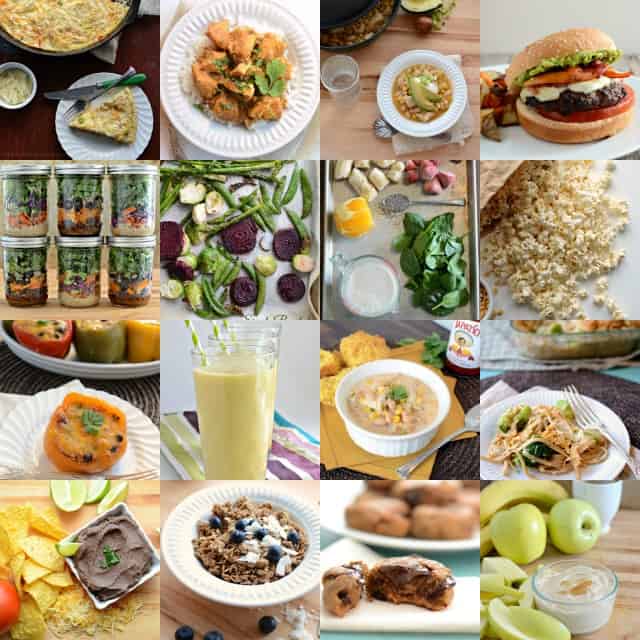 What the eBook Includes
Here are a few sample pages to get you excited!
Table of Contents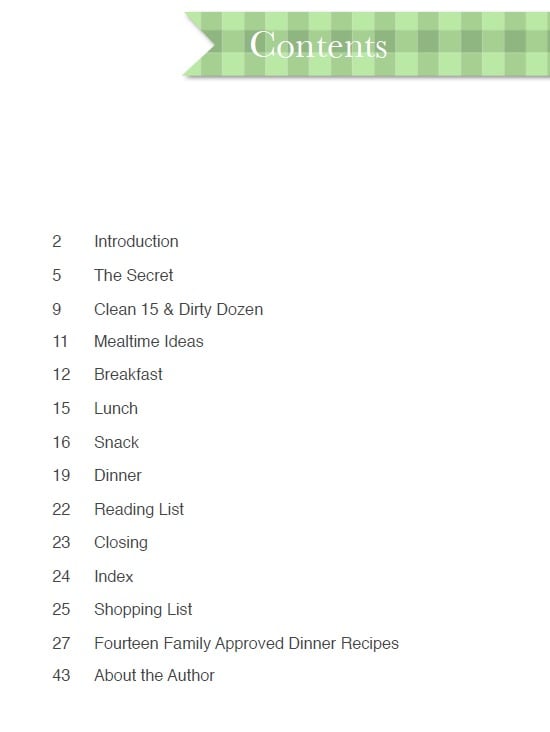 Get started on the right track with my best meal plan to date. The recipes are family friendly and made with whole grains, no refined sugars, and no processed foods. Two weeks worth of dinner ideas is just the jump start you need! Here's the recipes you'll find: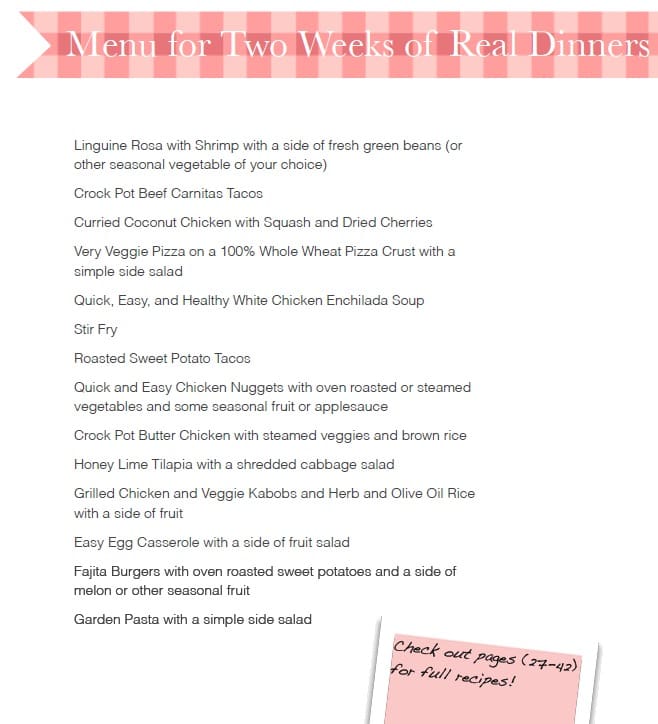 All the recipes are included in the book, so you have them all in one place! 9 of the 14 recipes are recipes that you can only find in this book and won't be published on the blog.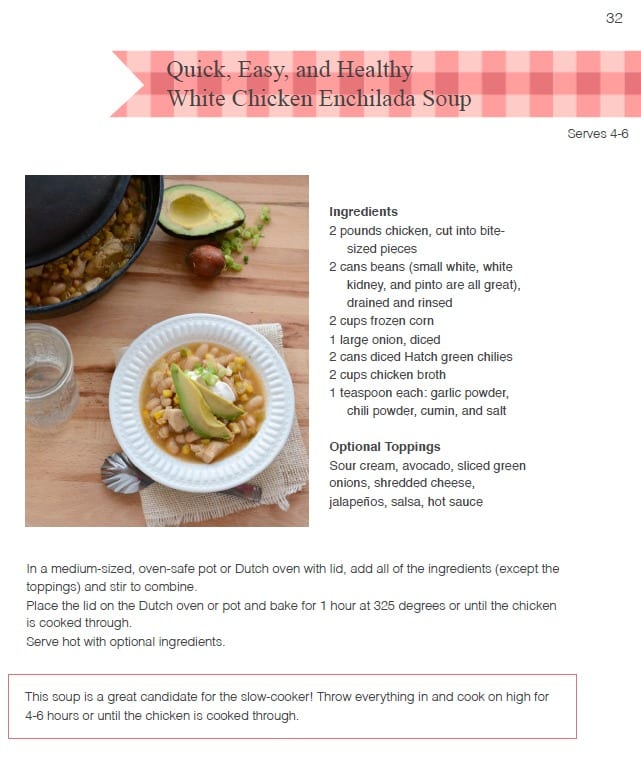 A full shopping list for all two weeks worth of dinners is also included: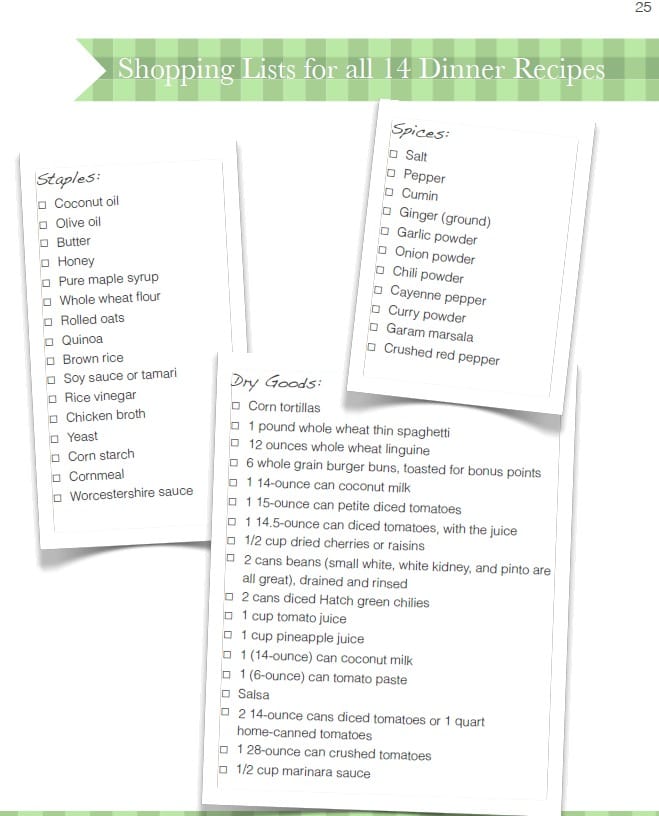 I have four goals for this book.
I want it to inspire you to make healthy changes in your life.
I want to take some of the mystery and headache out of eating real food.
I want you to fall in love with the recipes and make them over and over again.
I want to be a staple and a friend in your kitchen.
If that sounds like something your interested in your can buy a PDF version of Real Food for Real Families here. You can pay via PayPal, credit, or debit card.
Thank you so much for supporting me in my love of real food! Please feel free to reach out to me with your thoughts, story, or questions. I'm here because you are here. Thank you for being here.