There are two things that you all know I love: my hutch and spring. Yesterday the two met in happy merriment as I decorated my hutch with spring in mind. I just have to share the pictures with you because they make me happy.
That's not the only thing making me happy today either. My good friend from Becca Marie Designs is helping me with a giveaway today!
I've been so in love with her rabbit paper dolls that she sells in her Etsy shop lately. And lucky for us, she's been kind enough to agree to give away some bunnies to not one, but three different people!
Here's the cuteness I'm referring to: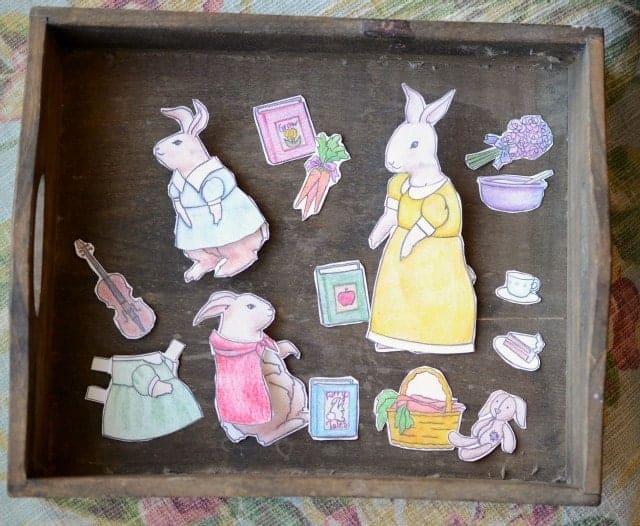 The rabbit paper dolls come as a PDF in your email (for only $2!) and then you can print as many copies as you like. I printed off some to use for decorating and another copy for the kids to play with. They have been a wonderful little morning distraction and the dialogue that my kids come up with between rabbits is so funny.
I thought the rabbits were the perfect little accents of spring and Easter without being too over the top. Besides playing with them, here's how I used them!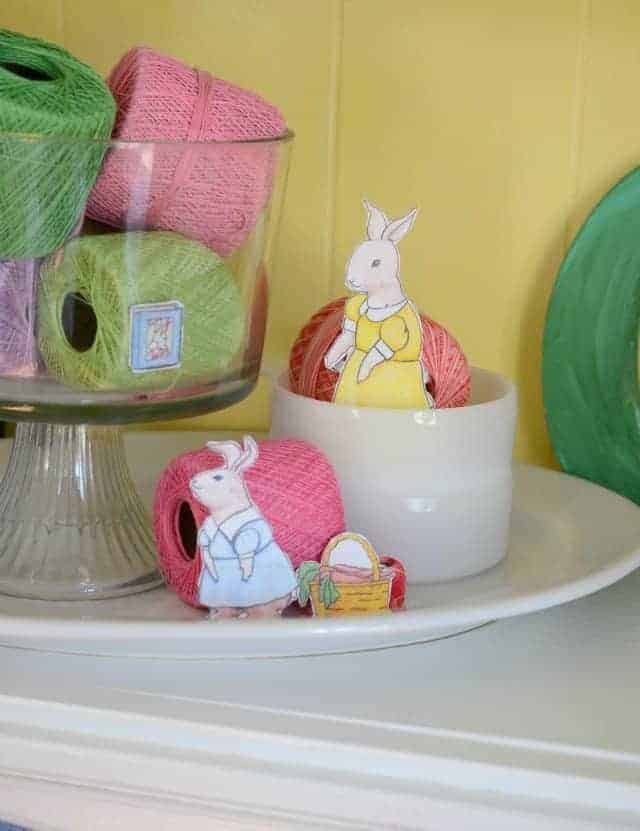 And here's the hutch in all of it's simple spring pleasure: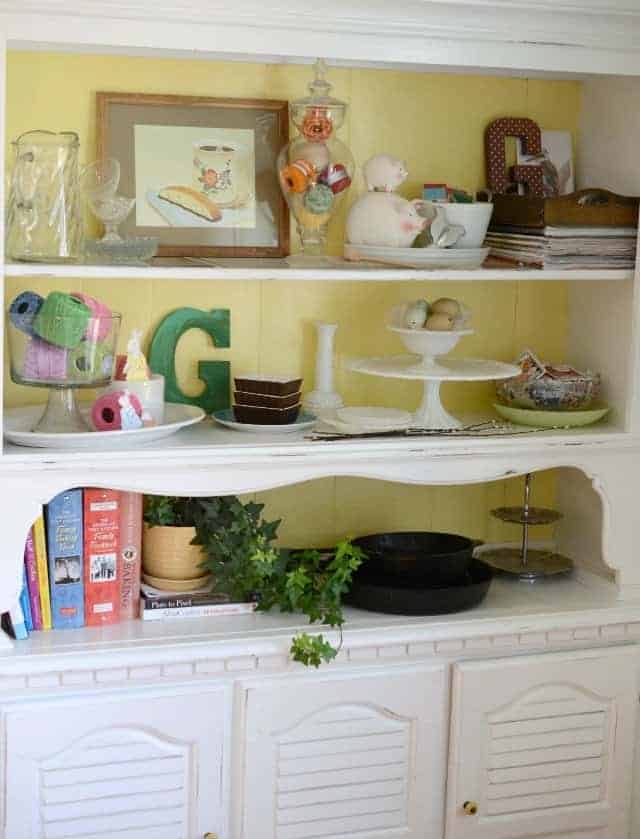 And one more little detail… my thrift store finds are looking so good!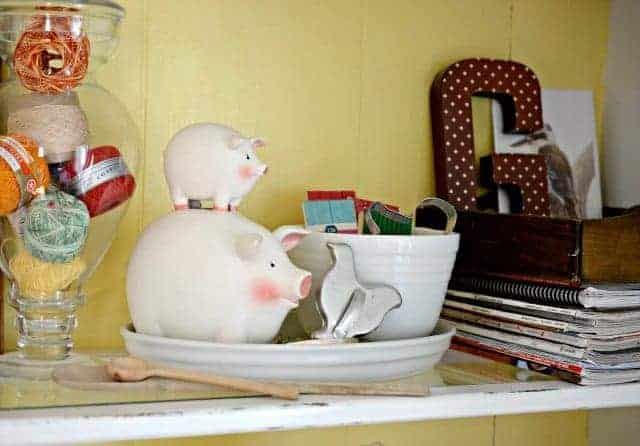 If you would like the chance to win some of these adorable rabbit paper dolls then just use the form below.
I just loved what Becca said in her Etsy Shop description:
"A beautiful happy bunny family paper doll set. This printable comes with three fully colored pages of momma rabbit and her two daughters. Print off on heavy paper or card-stock for long hours of quiet playing time for those times when light-up, noise-making toys need to be set aside. My daughter loves little paper things. She loves dressing up these bunnies and playing out their day, from breakfast, picnic time, to bedtime stories. I know your little girl will too. These would be the perfect gift for a little girl or printed out as party favors."
She's right, they're perfect for just about whatever you can think of. Thanks so much for being here and good luck!