20 stellar potato side dishes are just the kind of thing you need to get your heart and belly excited for Thanksgiving and holiday meals. The humble potato may be a simple tuber, but it's amazingly versatile in the kitchen. This post is the proof! And let's not forget the ever popular sweet potato.
Enjoy gazing through all of these glorious starchy carb-filled recipes and save some room for dessert! Pie coming next week 🙂
Do tell, are you on team marshmallow when it comes to sweet potato casserole or on team no way?
I'm on team marshmallow!
1. Tex Mex Loaded Sweet Potatoes from She Likes Food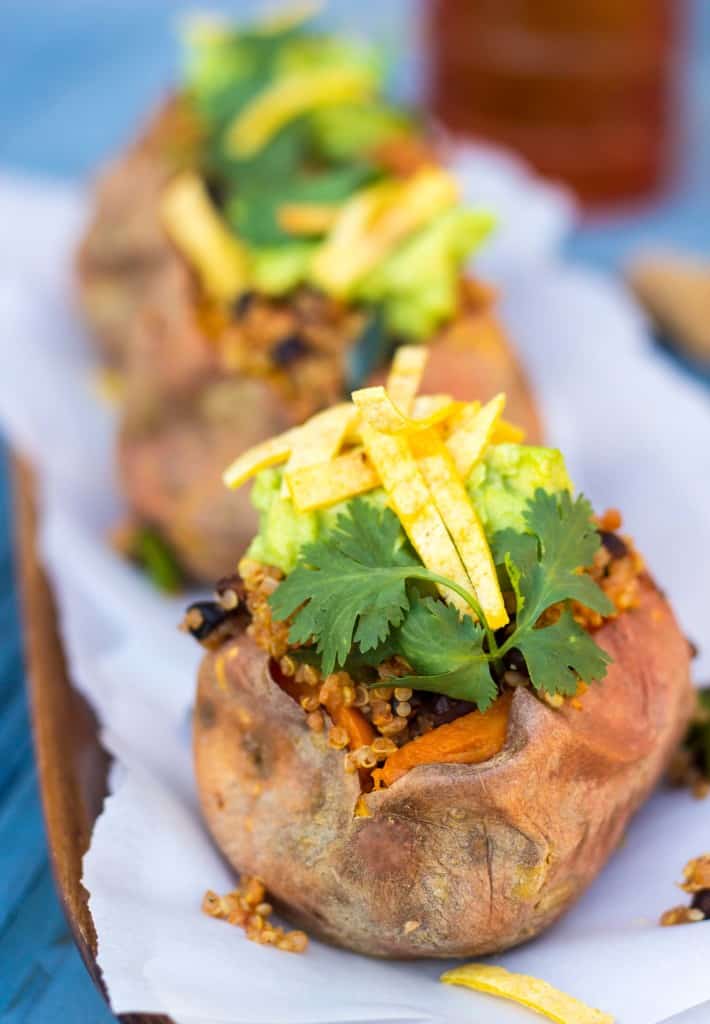 2. Potatoes with Spinach from Always Hungry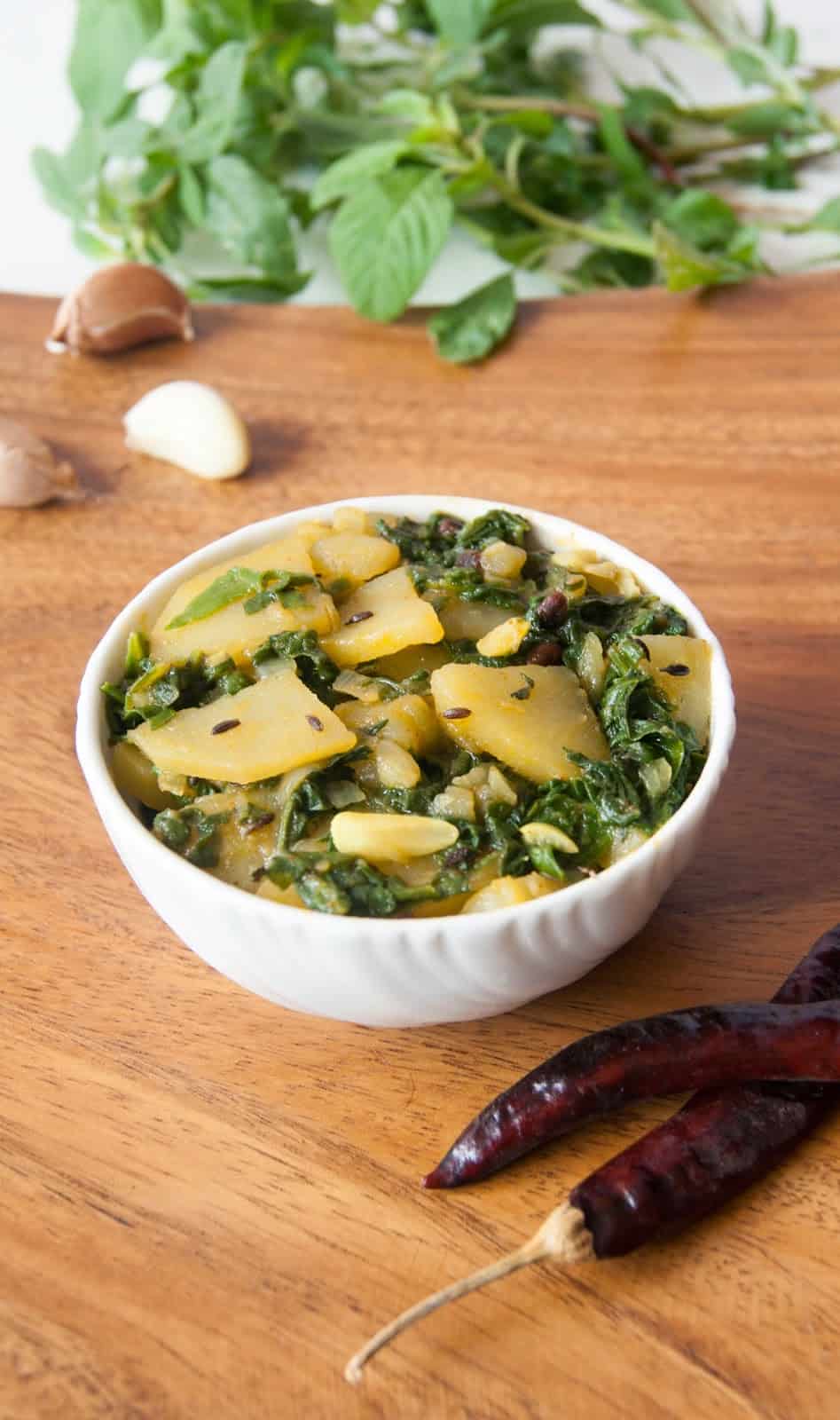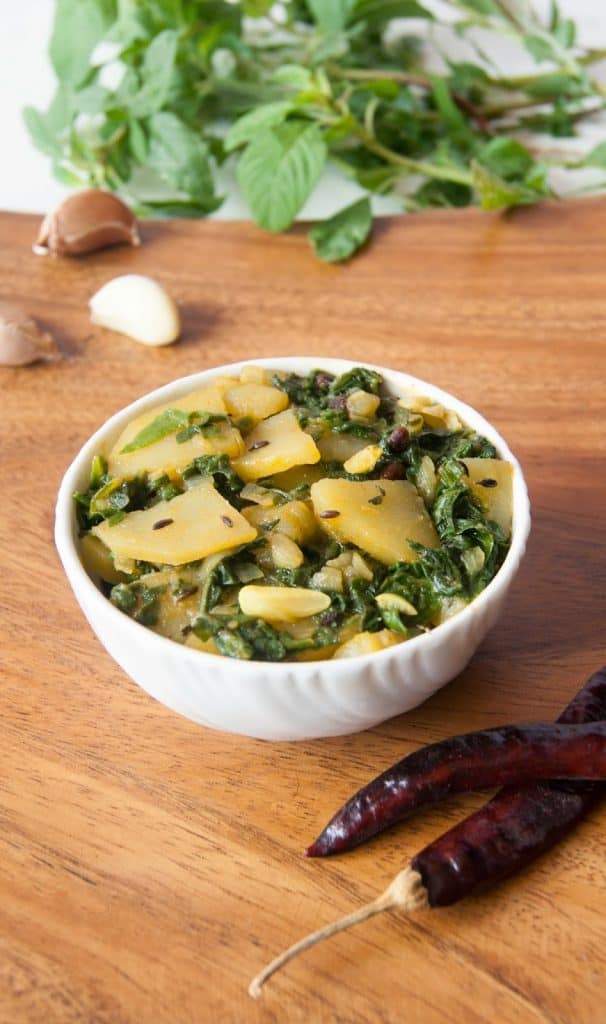 3. Hasselback Sweet Potatoes with Pecans & Cinnamon Butter from Food Snob Chronicles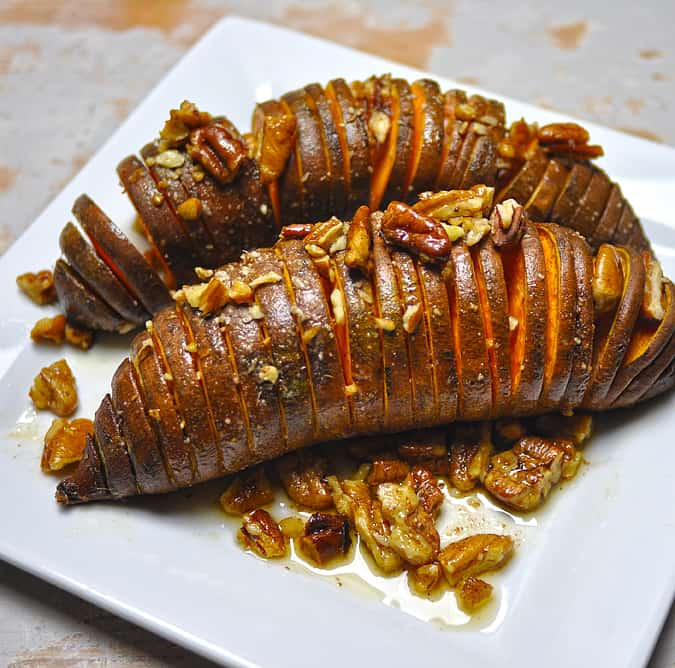 4. Loaded Baked Potato Bites from Diethood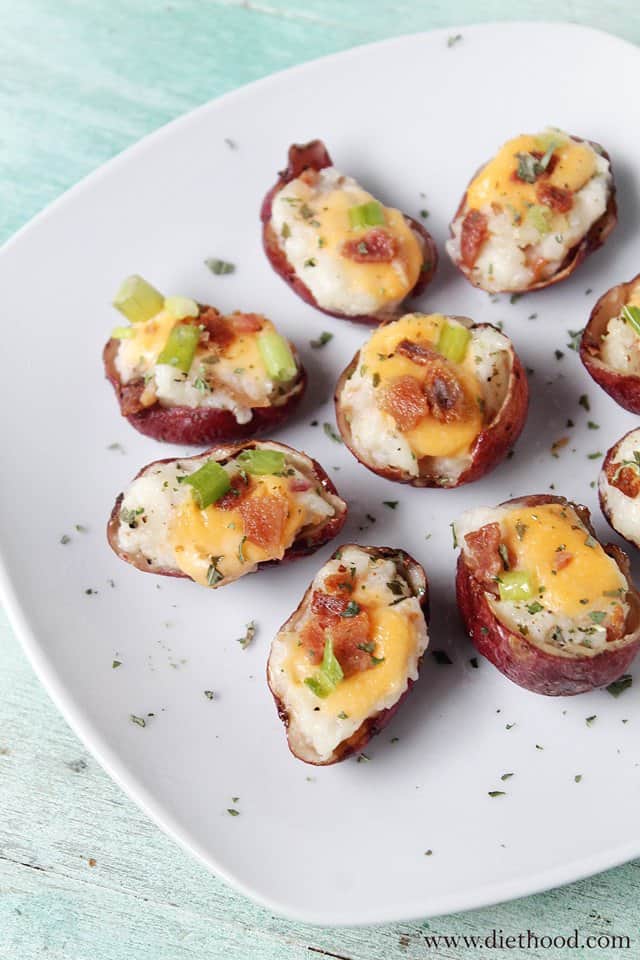 5. Root Vegetable Mash from UrbanCookery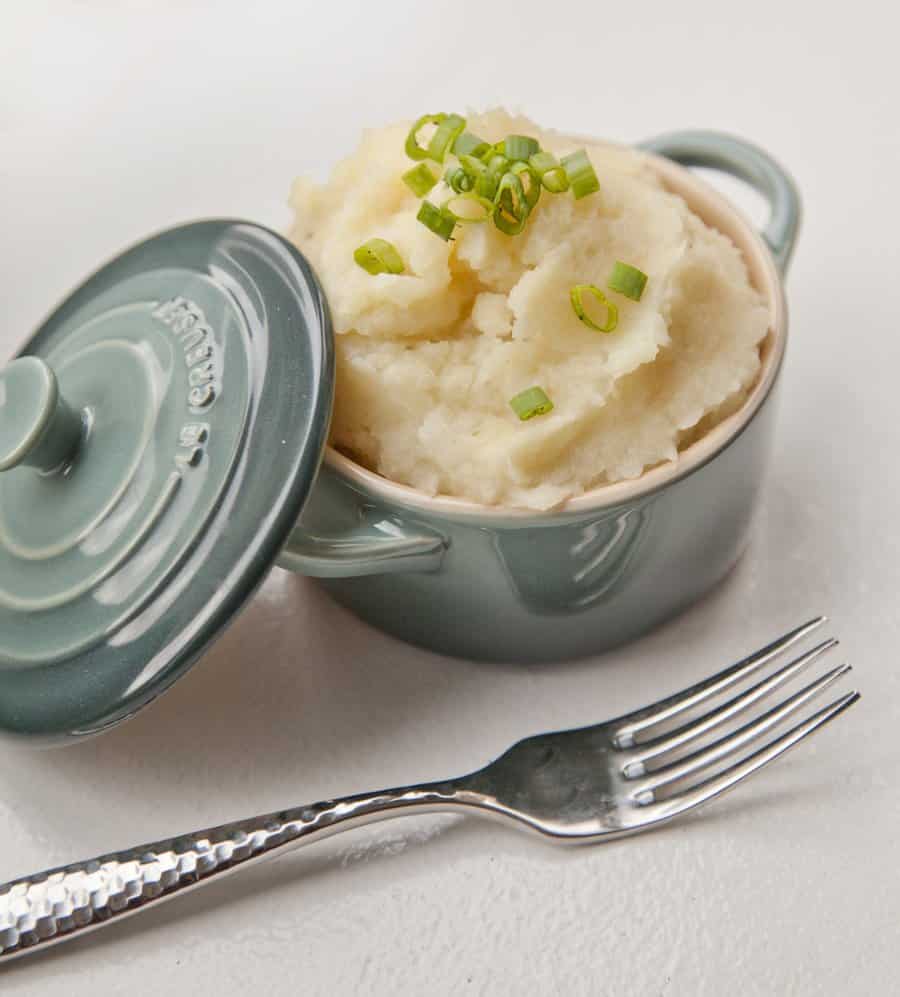 6. Southern Sweet Potato Casserole from It's Yummi
7. Twice Cooked Sweet Potatoes from PopSugar
8. Slow Cooker Mashed Potatoes from Creme De La Crumb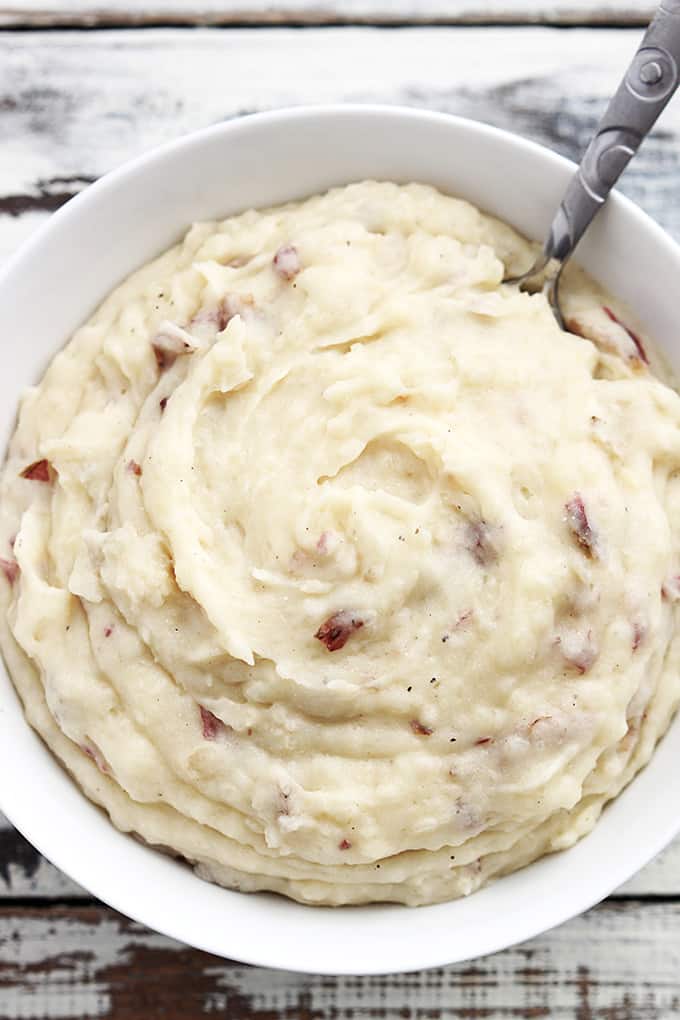 9. Crockpot Creamy Herbed Fingerling Potatoes from Crockpot Gourmet
10. Cinnamon Sugar Coated Sweet Potato Fries from Bake Then Eat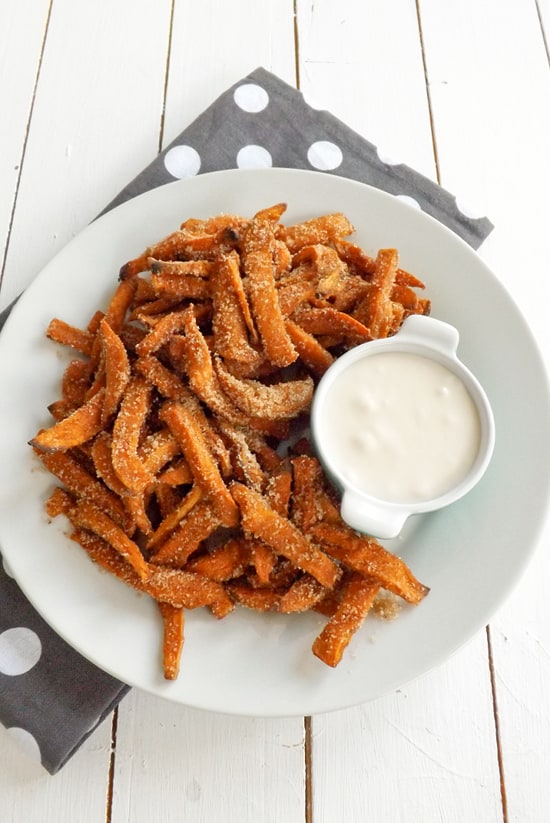 11. Parmesan Garlic Roasted Potatoes from Lets Dish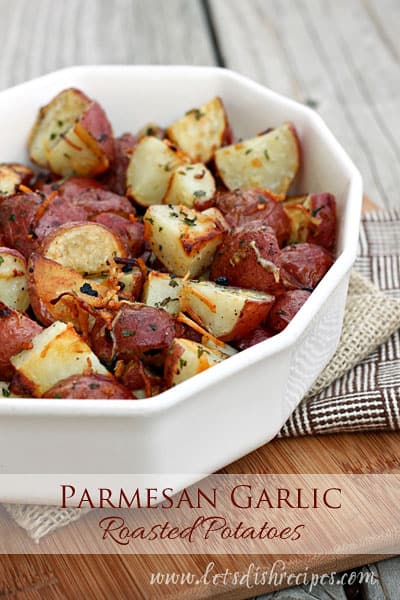 12. Garlic Sweet Potato Mash from Skinnytaste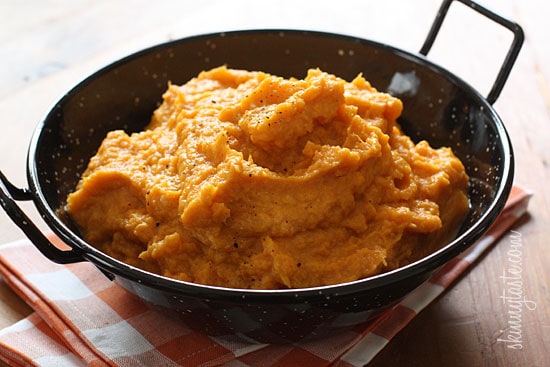 13. Duchess Potatoes from The Pioneer Woman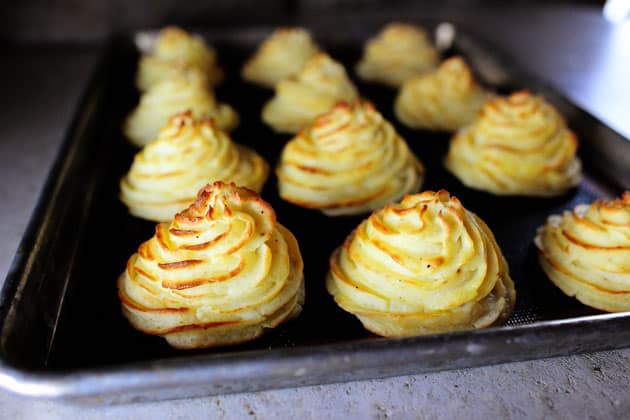 14. Ranch Roasted Potatoes from Western Gardens Blog
15. Loaded Mashed Potato Casserole from Mostly Homemade Mom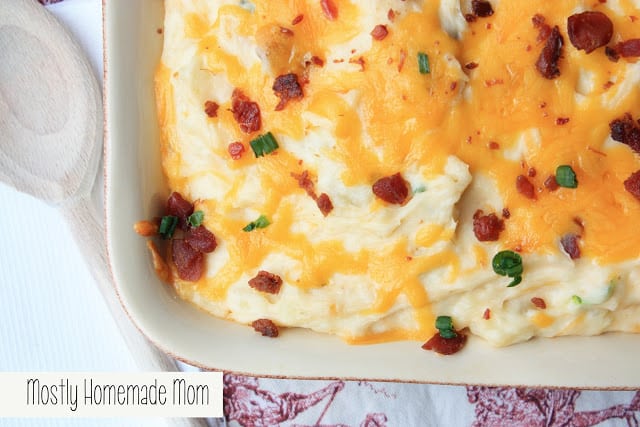 16. The Secret to Perfect Baked Potatoes from Bless this Mess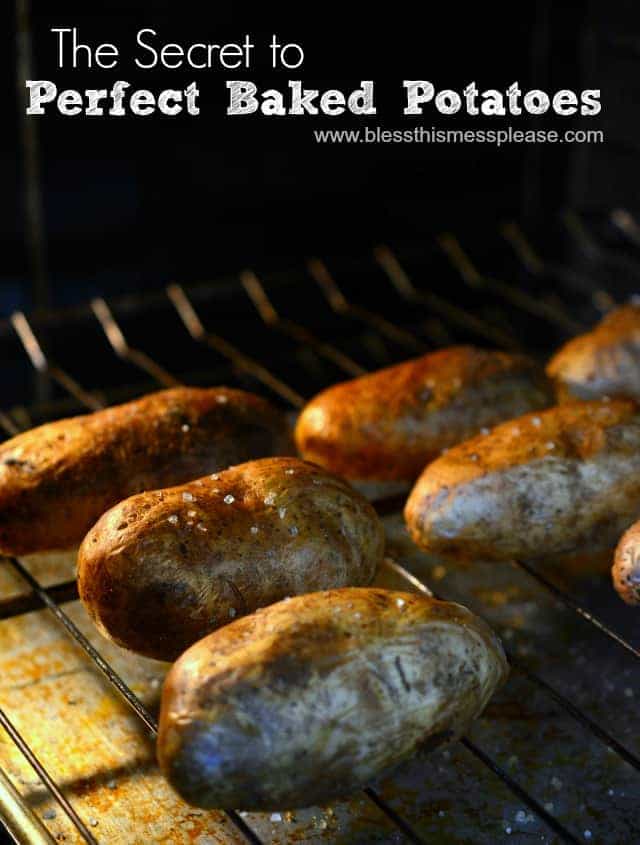 17. Pioneer Woman's Perfect Potatoes au Gratin from Bless this Mess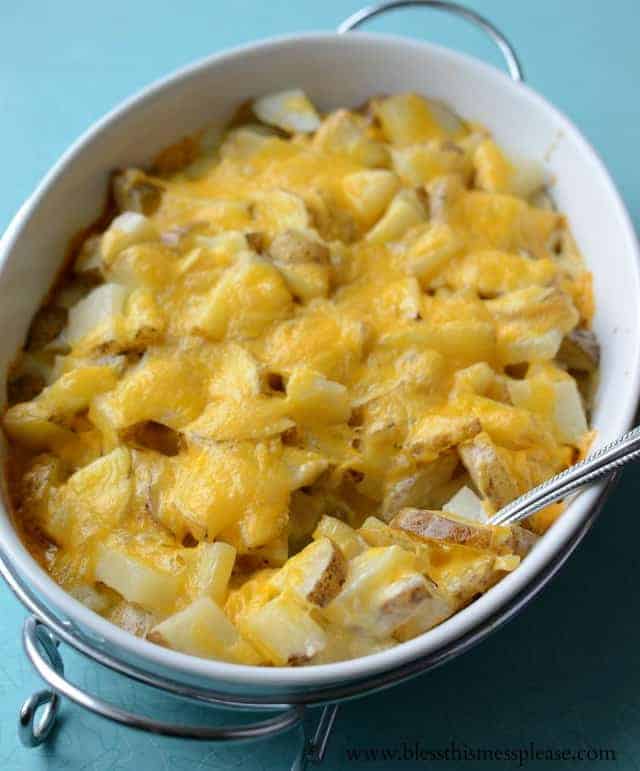 18. Green Bean Corn and Potato Salad from One Lovely Life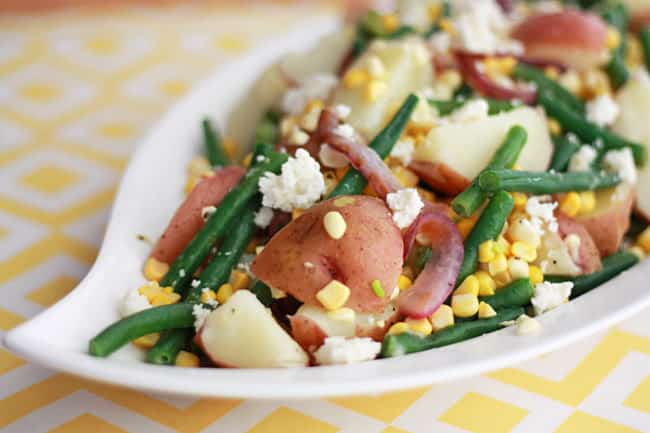 19. Brussels Sprout Potato Gratin from Cafe Johnsonia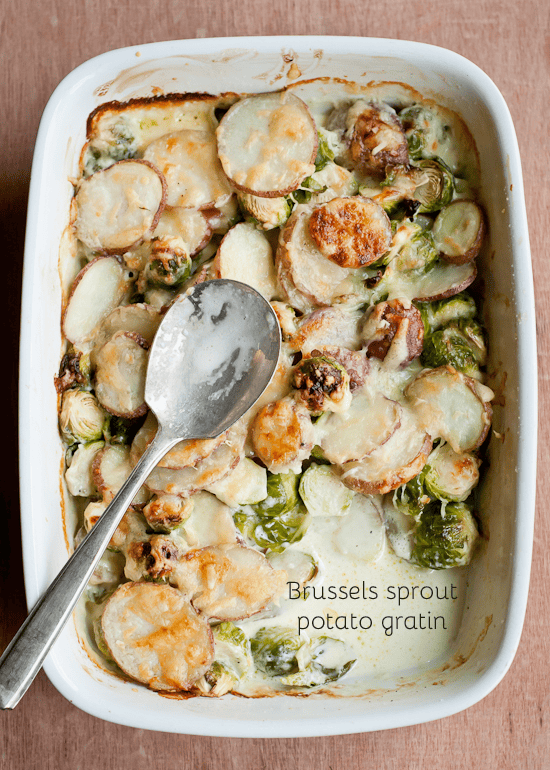 20. Baked Parmesan Sweet Potato Tots from Wholefully