DIY Photo Backdrop from a Pallet.
I've been in desperate need of a new photo backdrop for a long long time. I use the same wooden cutting board that I got at IKEA two years ago over and over and over again. I get crazy and bust out a place mat, a cookie sheet, or just use my retro blue counter tops on occasion, but I'm starting to feel like all of my photos look exactly the same. Photo props and backdrops to food bloggers are like shoes to other women. You can never have too many 🙂
Can you see that same board in all these picture? Lots of the same thing...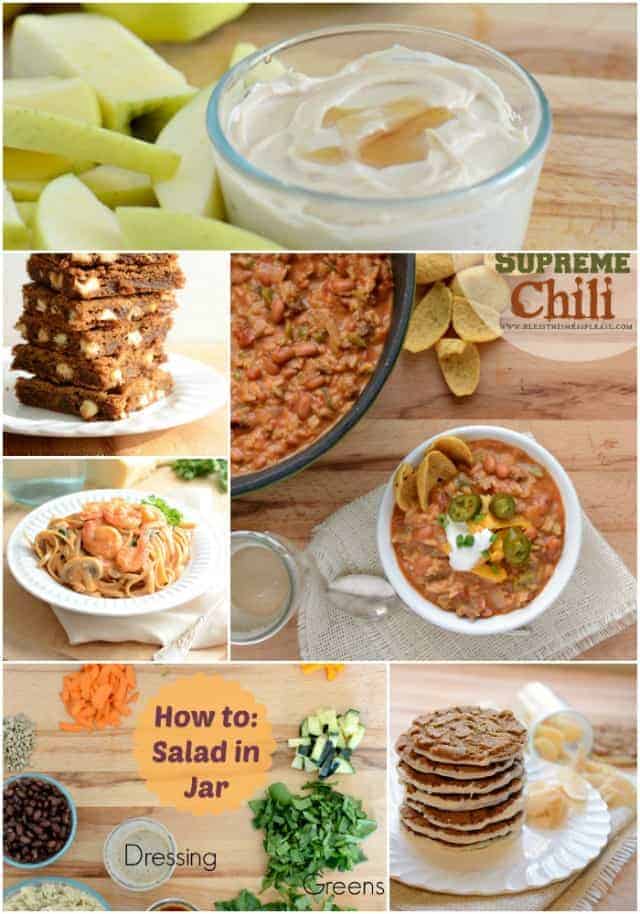 Sooooo much light tan-ish wood. I like it but I'm needing a change. I've looked all over and even thought about ordering a few backdrops online, but I just can't bring myself to spend the money on legit backdrops. They are expensive! So the obvious solutions was to make something. And because using free pallet wood is so popular right now that was the first thing that I thought of.
You may not be a food photographer, but you might just find yourself needing a photo back drop. It would be perfect to set a finished craft on, to stand up and stage an item for an etsy shop... heck, it's cute enough to hang in the kitchen or stick some vinyl on to make a wall hanging. So here's a tutorial on how's it's done!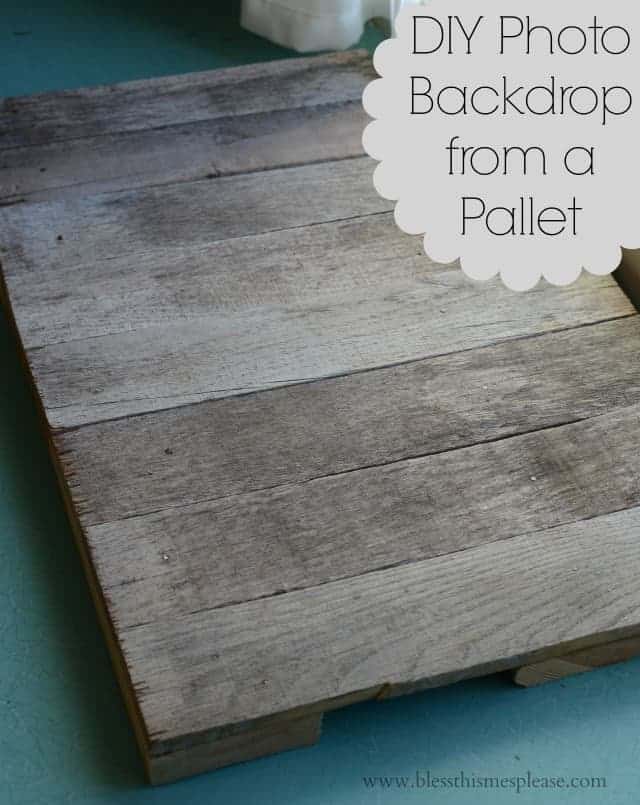 My friends over at Ryobi sent me a killer bag of power tools last April and I am still using them often and still really loving them. My husband wasn't a huge fan of me borrowing his tools so having my own is awesome. Plus, projects like this are so much easier with a few power tools. Ryobi has a really neat website called Ryobi Nation where people can submit their projects and the community member can enjoy them (perfect for people who want to share their projects and handy work but might not have a blog or other public forum to do it!). I LOVE popping on to see what people are up to. I have seen and pinned the coolest bunk beds, gardening ideas, tables, chicken coops, and other fun projects.
You can click on this link or on the image below to go over to Ryobi Nation to get some inspiration. I highly recommend it and I'll be putting this project on their later too!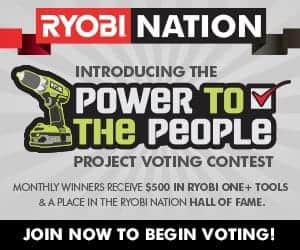 And now for that tutorial.
Here's what you'll need:
A pallet or two
Small nails (I pulled out the old ones from the pallet and used them... they came aged and were free!)
Circular Saw
Drill with small drill bit
(This is the tool set that I have and love if you curious)
When using pallets for wood lots of people take the pallets apart and use the long pieces of wood. This was SO hard to do. I used a crowbar, a 12-inch pry bar and a hammer and had so much trouble taking the pallets apart. I tried multiple times with multiple pallets but it was a nightmare. The few times that I got a board off I ended up breaking pieces off and they looked terrible. So I thought of a better solution... just cut it apart with a circular saw. Best idea ever! The problem with this is that you now have lots of short pieces of wood instead of longer ones to use, but for making something like a back drop that really wasn't an issue.
Here's how I cut the pallet:


And then I had lots of wood left to use.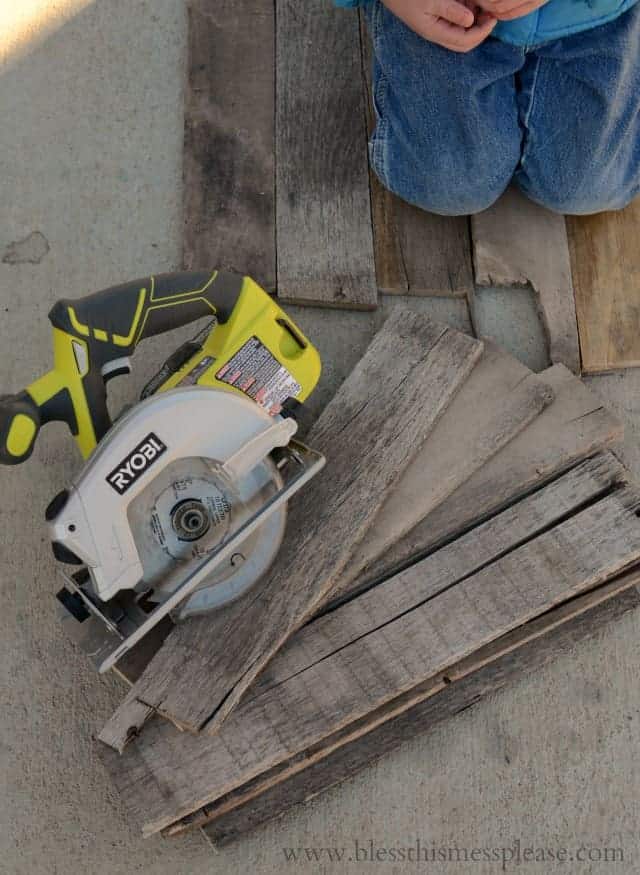 You will need two longer pieces of wood to attach all of your little pieces to. These can be long pallet pieces or something like a 1'' by 4''. I just found some scraps lying around and used those. The length of these needs to be at least as long as you'd like your finished project to be. These are the bones of the backdrop.
The pallet wood that I used was super hard and weathered and I spent a lot of time trying to hammer in nails which I just bent in half. That tough old would make things harder than I anticipated. So to make my life easier I predrilled my holes. Having the right tools makes jobs likes this a million time easier. So I used a small drill bit and my handy-dandy drill and went to town drilling hole and then I hammered in nails where the holes where.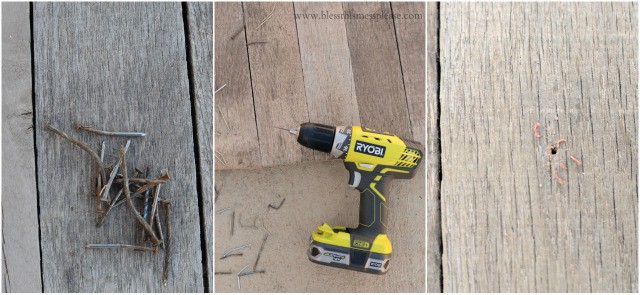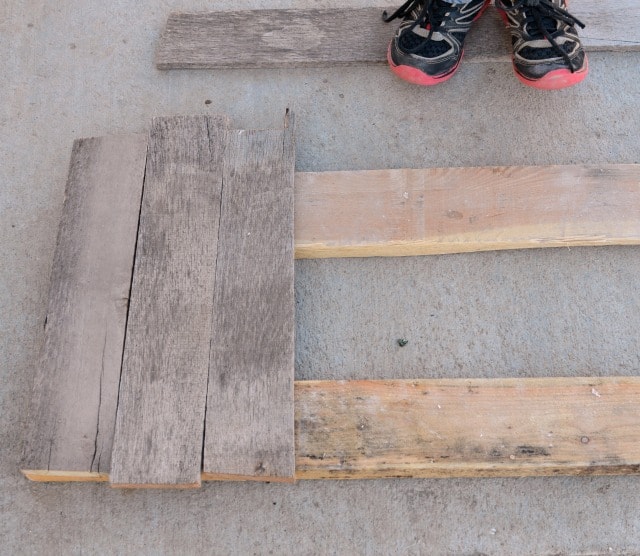 I wanted one edge of the long back board to be flush with the ends of the front boards. This was to give the photo backdrop a bit of a base or leg to stand up on. You can have it stand up and be in the background of the picture or you can have it laying down with your subject on top of it. It's great to have it do double duty.
So I tried to make the top boards flush with the bottom board as I was putting it together but it wasn't perfect. Once all of my top boards were on I just used my saw to trim up that bottom edge so that it was nice and flat. The saw has a laser guide that comes on when you press the safety and I love it! It makes getting a straight line so easy. I left the other side totally uneven, just because. I like it like that and I thought it might come in handy one day. You could plan it so that you have two straight sides if that's more your thing.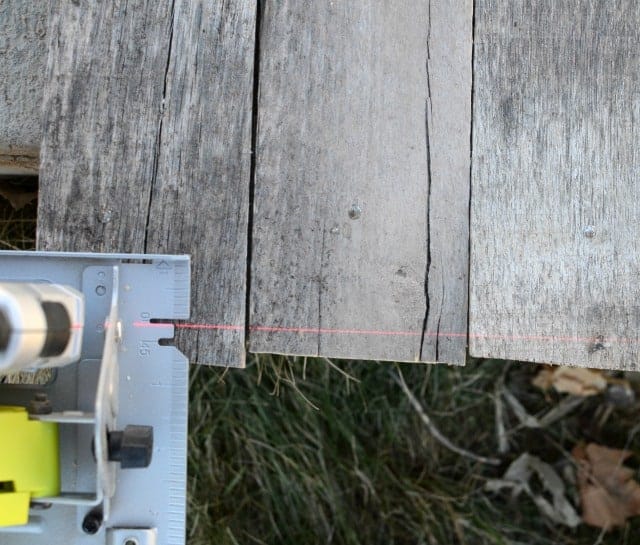 And here's what it looked like, completed, front and back.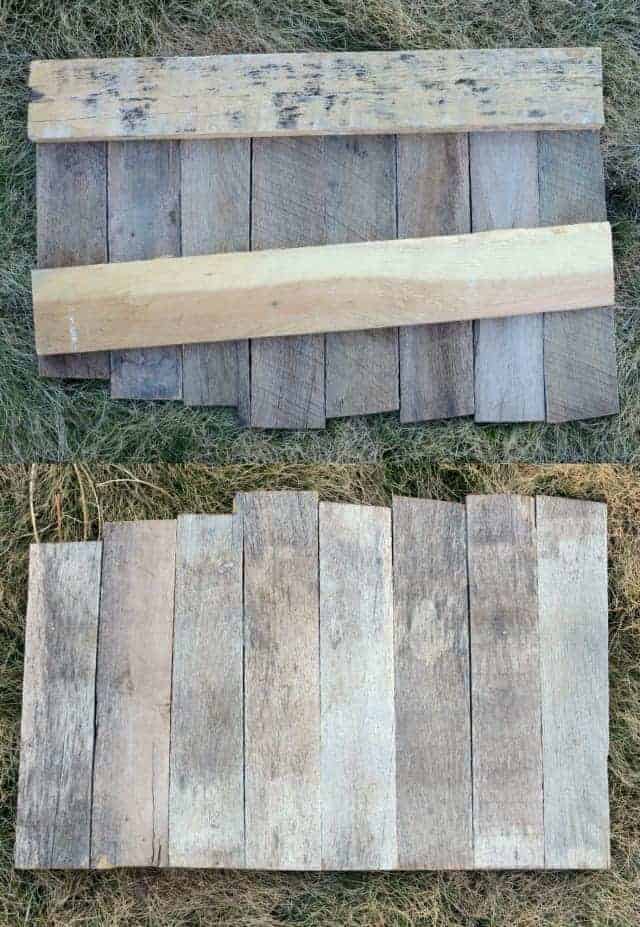 Easy huh! I am IN LOVE with all the texture, the change in color, and how it is looking in pictures. Here's a few I've taken so far: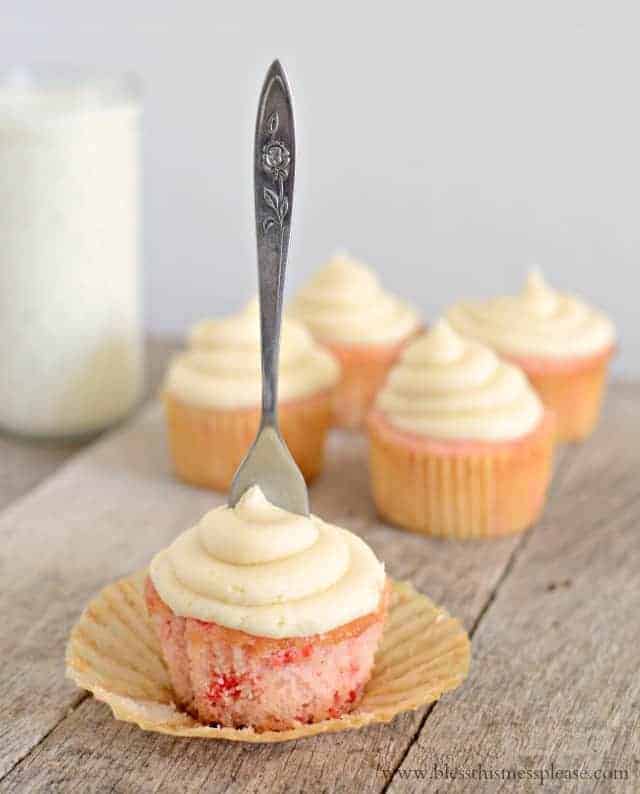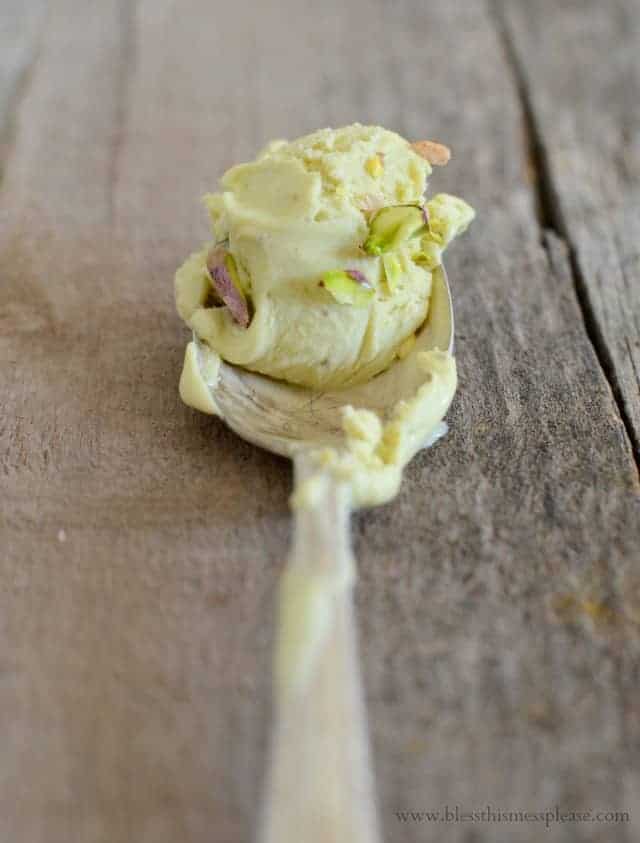 Not to shabby for free!
Now you know how to hand-craft a backdrop from a pallet; Thanks for stopping in and have a great day.