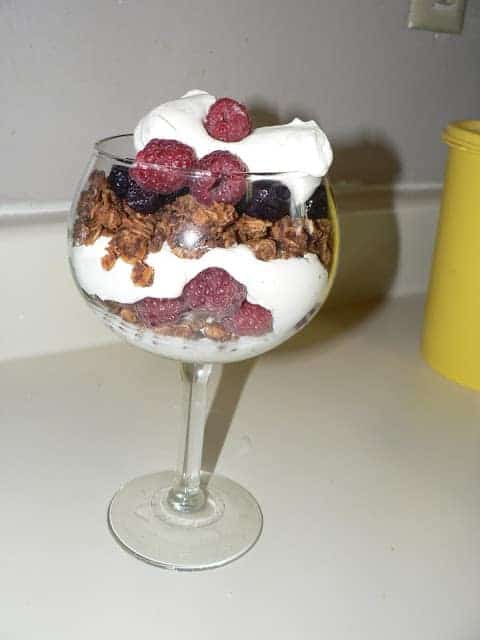 It's berry season in our neck of the woods!  We've picked about 2 gallons of fresh blackberries from a woman around the corner who just gave them to us.  Yea yea yea!  Besides eating them straight out of the bowl, this is a great way to use fresh berries.
Parfaits
Fresh berries
Creamy something – fresh whipping cream, yogurt, or pudding
Fancy cups
Layer all of your ingredients in the order and quantities of your choosing in your fancy cups taking care not to smudge the side of the glass.  Make the layers nice and neat!  A DIY parfait bar after dinner is fun for guest and kid alike!