Get on the one skillet meals bandwagon! You'll cut back on dishes and save yourself time!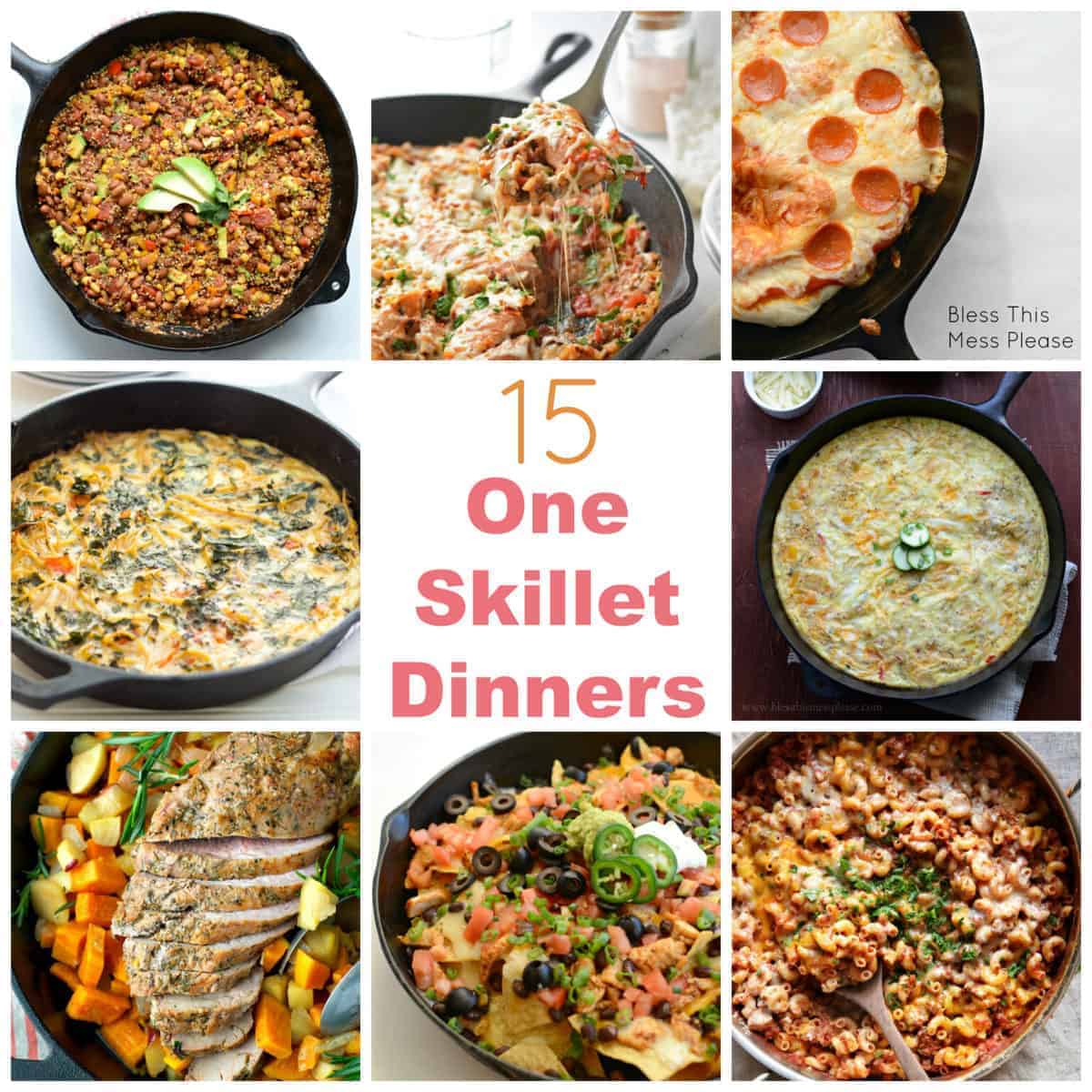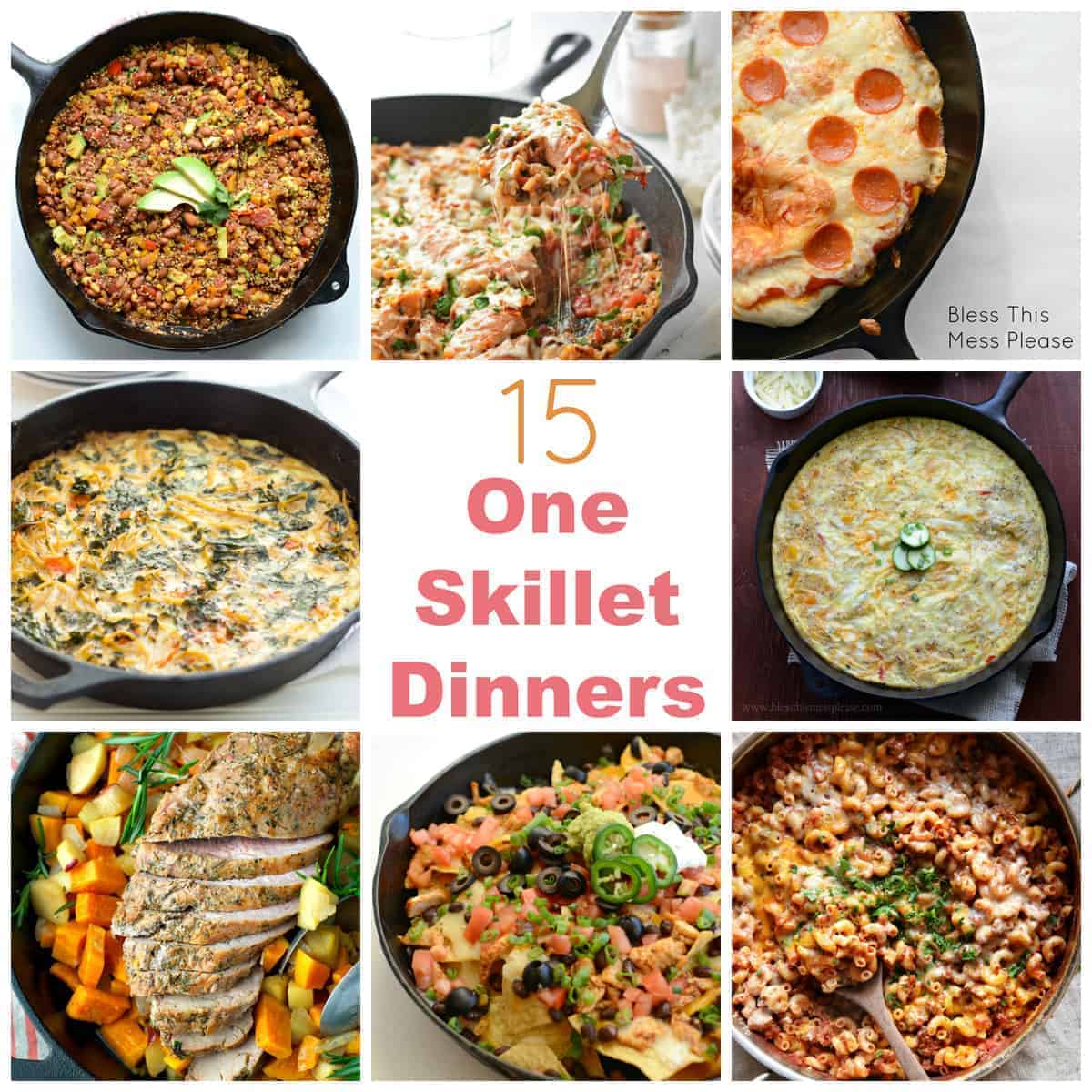 My love of simple, delicious, family friendly one skillet meals knows no end; I love them as much as I love one-pot meals, which is really saying something. If you haven't gotten on the one skillet meal wagon yet, I'm sharing a few recipes today that will point you in the right direction. Here are a few reasons why using one skillet to cook the whole meal/dish is awesome:
When you cook up the meat and then add some kind of liquid to make a sauce, all the little bits of cooked meat that stick to the bottom of the skillet get worked into the sauce, adding all kinds of flavor. It's a great little trick.
You can move from the stovetop to the oven with ease! This is great for getting chicken partially cooked up on the stove, and then moving to the oven to finish cooking the meat, brown cheese, and/or bake biscuits on top.
There's only one dish to wash! Now that's worth saying.
I picked meals that are kind of stand-alone meals, which I love. These have your protein, starch, and some veggies all mixed in, so there's not much left for you to do or add to the meal. That really ups the appeal for a quick and easy meal in my book.
I have a couple of different sized cast iron skillets that I love and use a lot. I think most people should own a 10-inch skillet. It's great for things like cornbread, frying eggs or making scrambled eggs, frying up donuts, and will work for most of these one skillet meals just fine.
I also have a 14-inch skillet that I love and use all of the time, though. It's pretty big, but I have found that I really like the size. I'm cooking for a family of 7, so large dishes are great. The large size is also nice for this kind of meal though, because it leaves you with lots of room to stir, cook, sauté, and otherwise create a great meal without overcrowding the pan. It's also nice because the pan isn't overfilled too often either. I don't have food bubbling and dripping over the edge of the skillet on to the oven floor when I use a big skillet. It's up to you, but I'd recommend getting them both. 🙂 You can never have too much cast iron!
Here are those great one skillet meals. I sure hope this gets your dinner juices flowing. Enjoy!
Healthy One Pot Quinoa Taco Casserole from Bless this Mess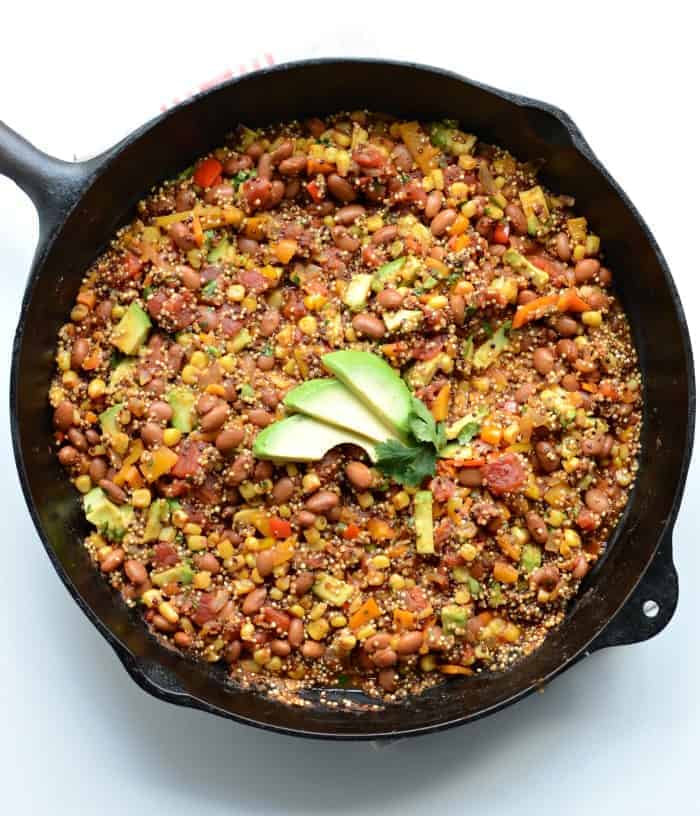 Andouille, Greens and Beans Pan Stew from Souffles and Sawdust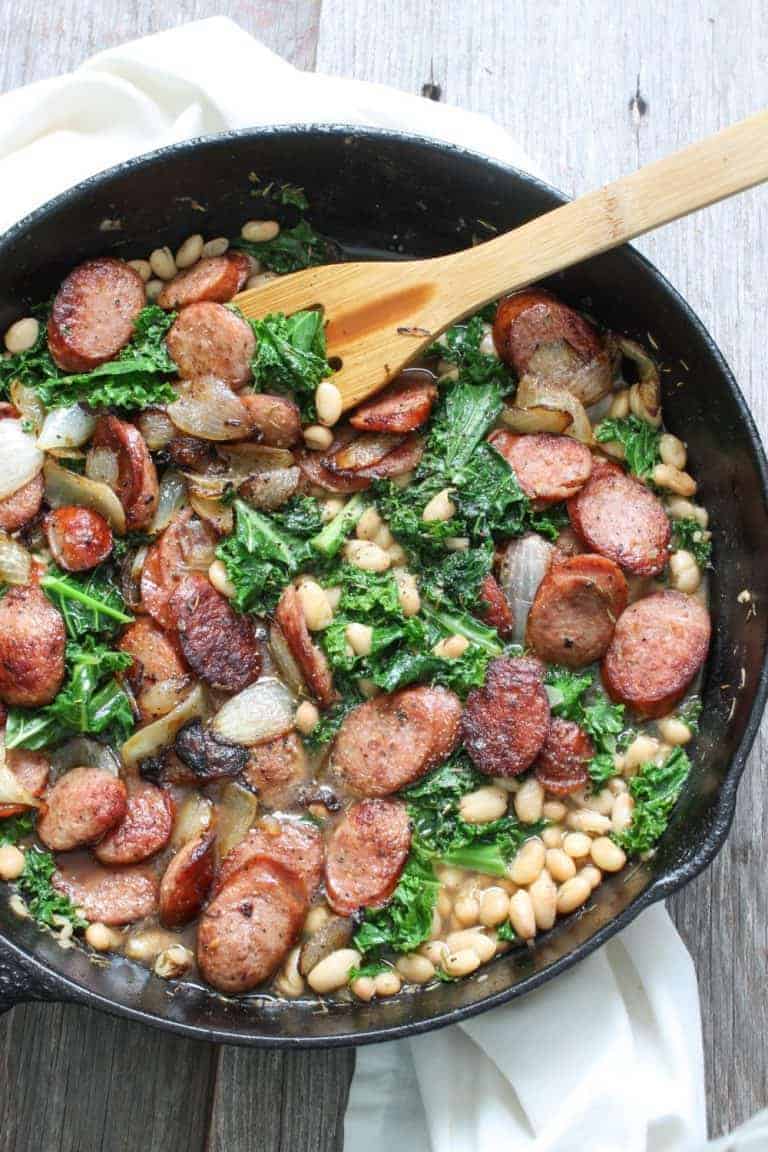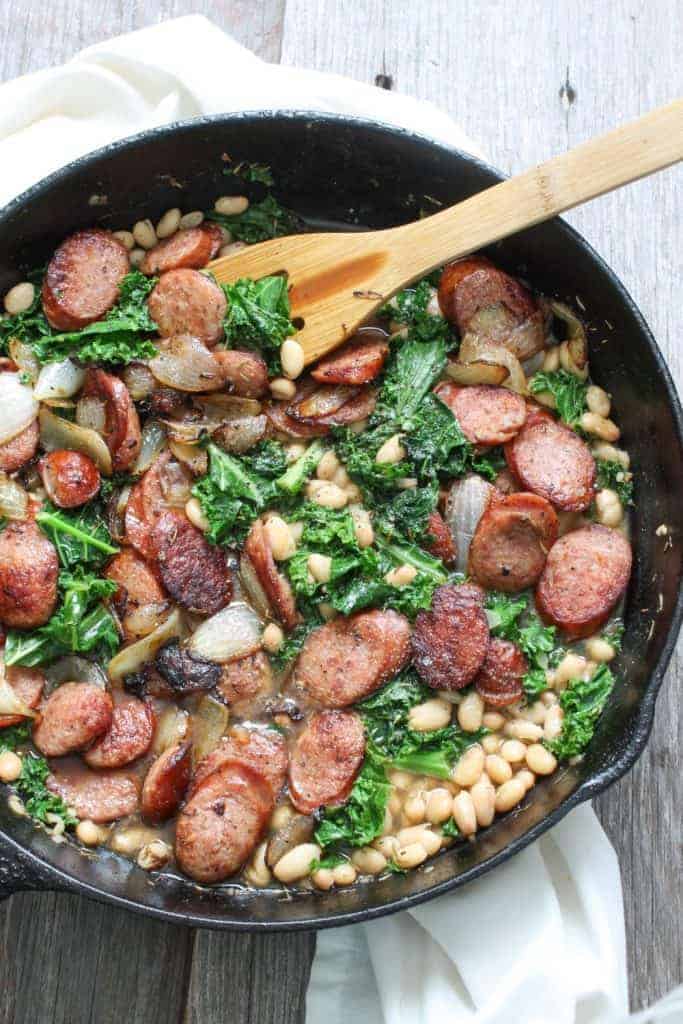 Skillet Cheeseburger Mac and Cheese From The Delish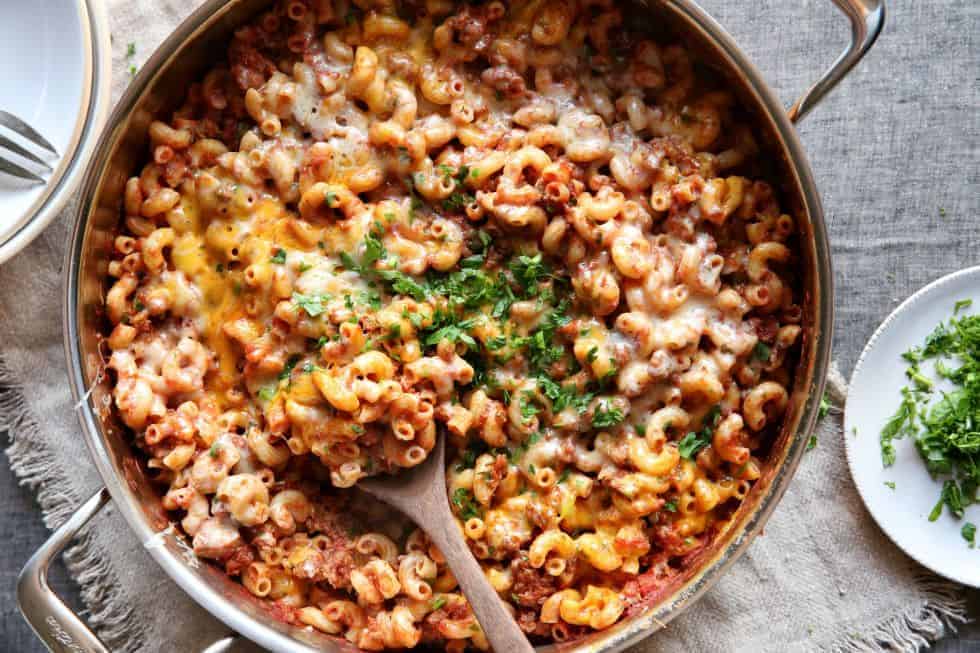 Easy Vegetarian Skillet Lasagna with Kale Olive Pesto from The Endless Meal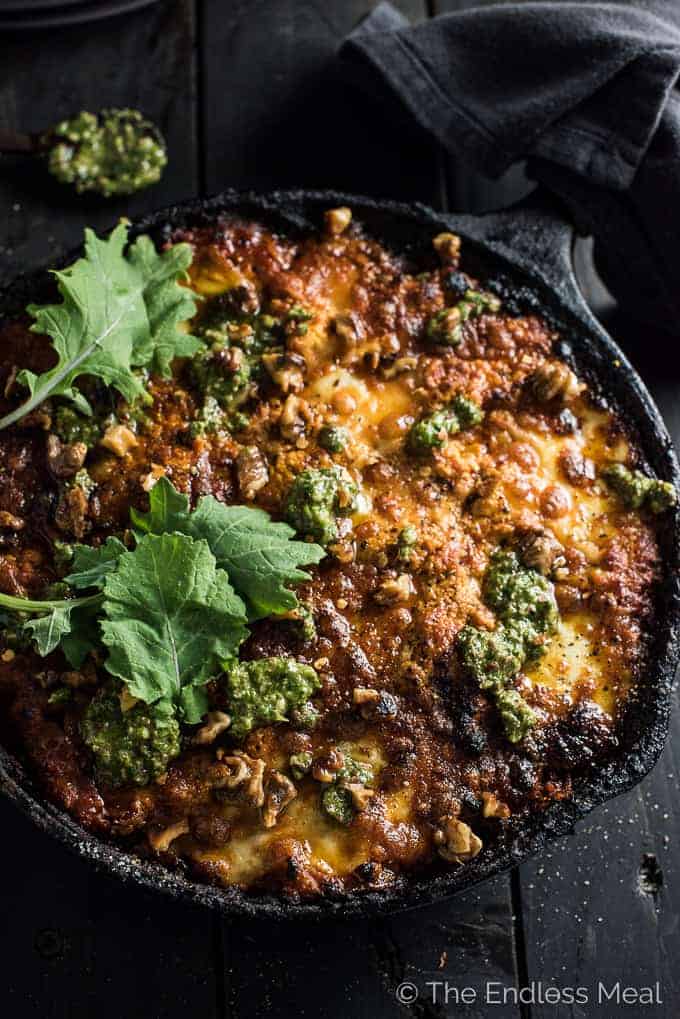 Pineapple Tuna Quinoa Skillet from DelishPlan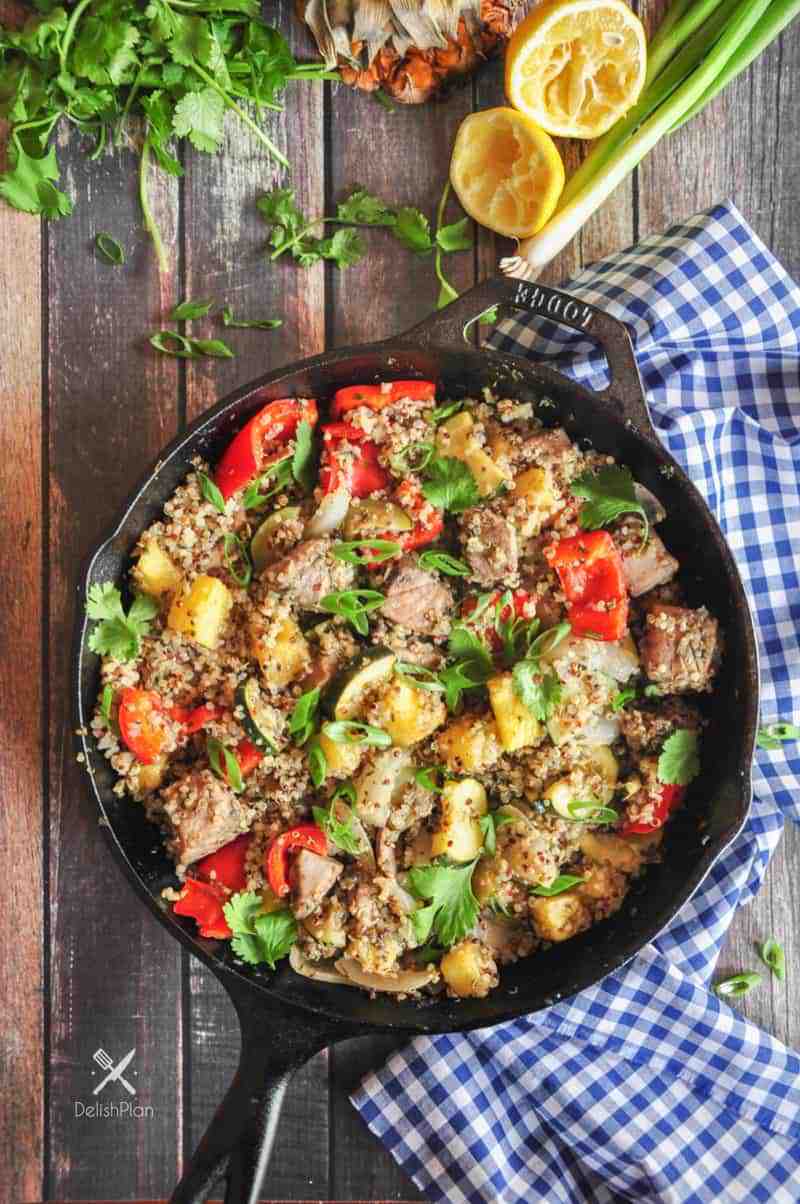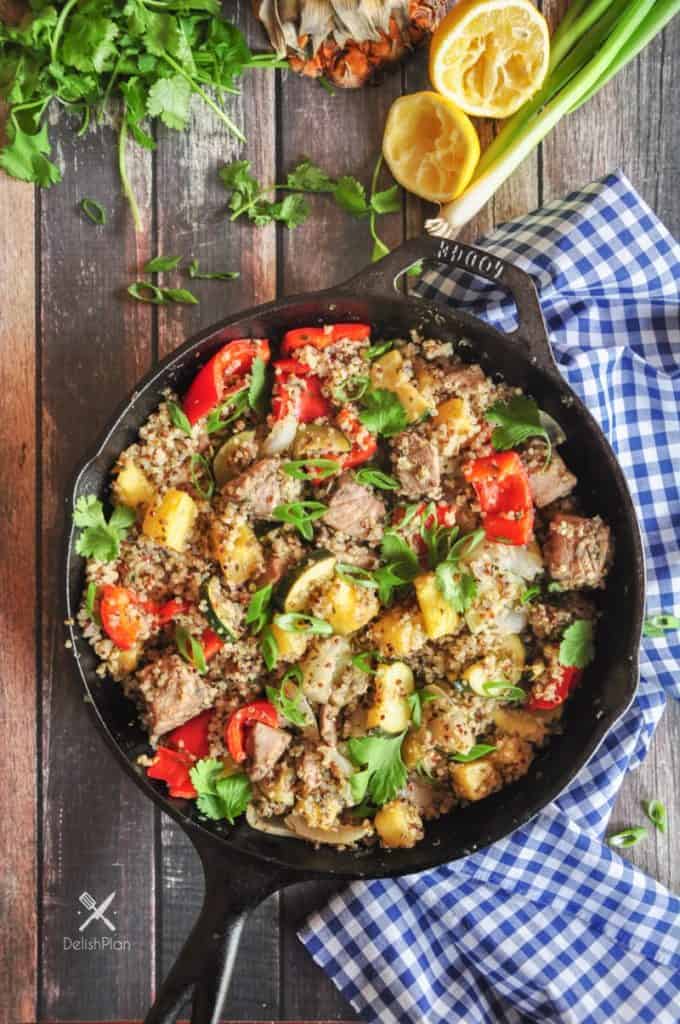 Rustic Italian One-Pot Chicken and Rice from Simple As That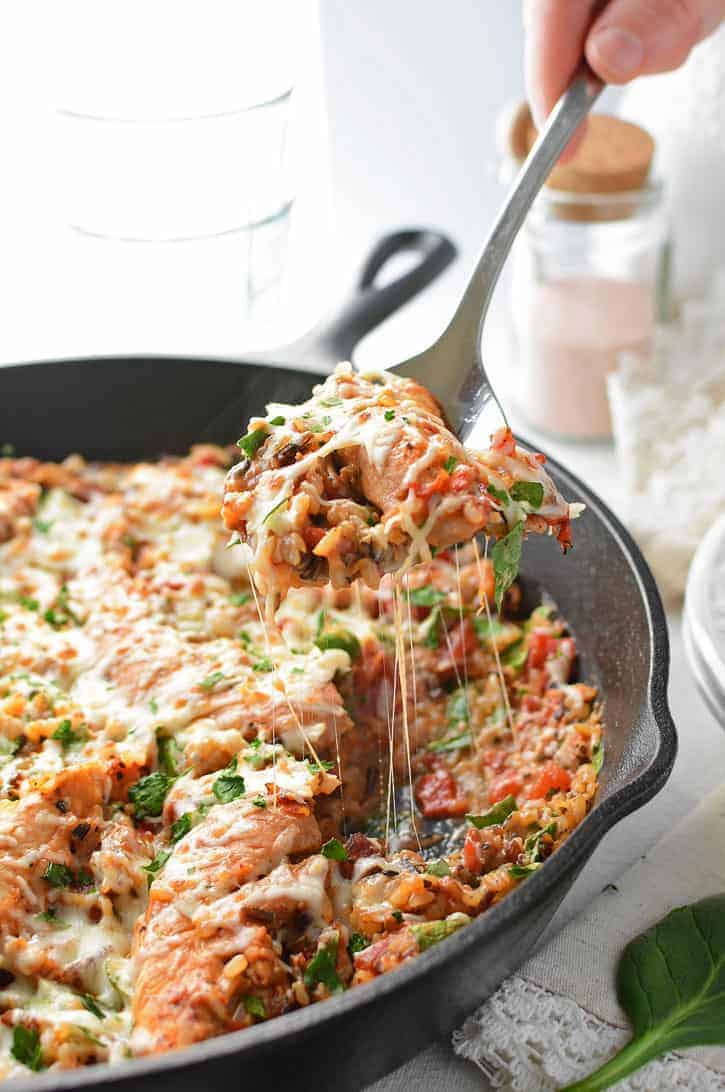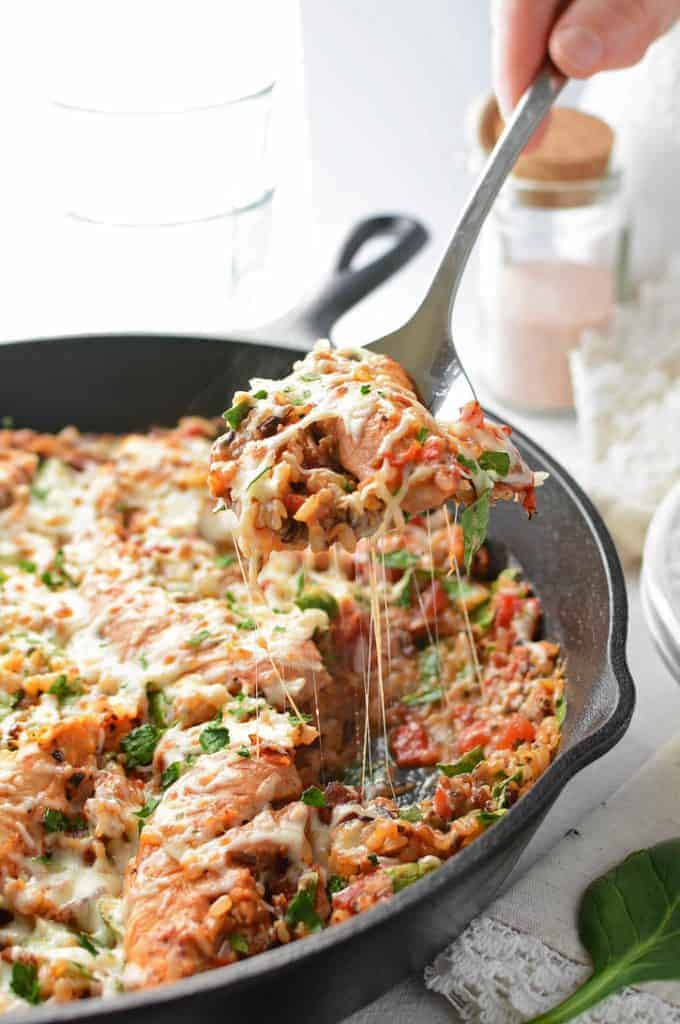 Easy Chicken Nachos from Bless this Mess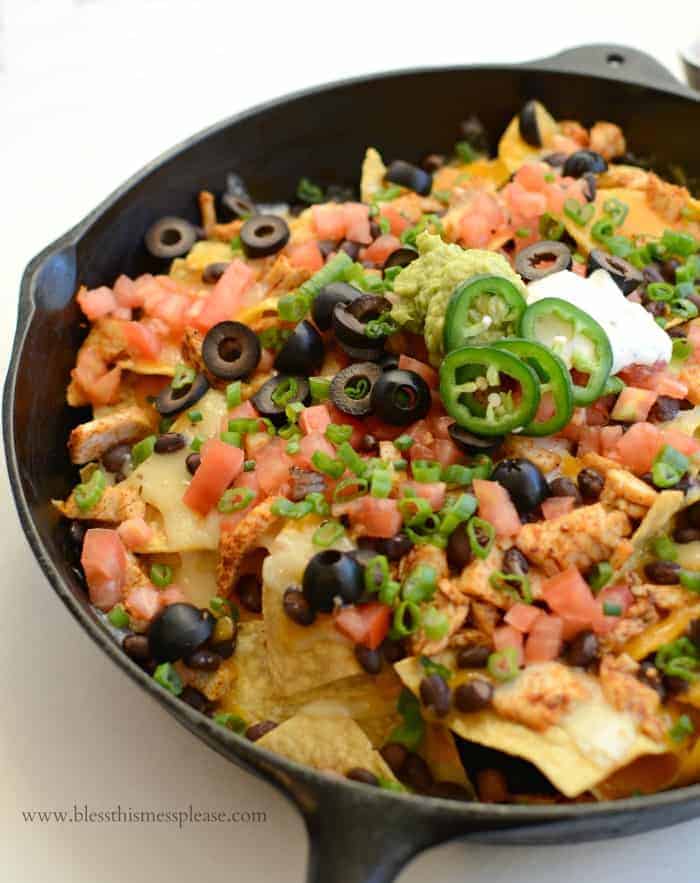 Roasted Pork Tenderloin with Apples from The Seasoned Mom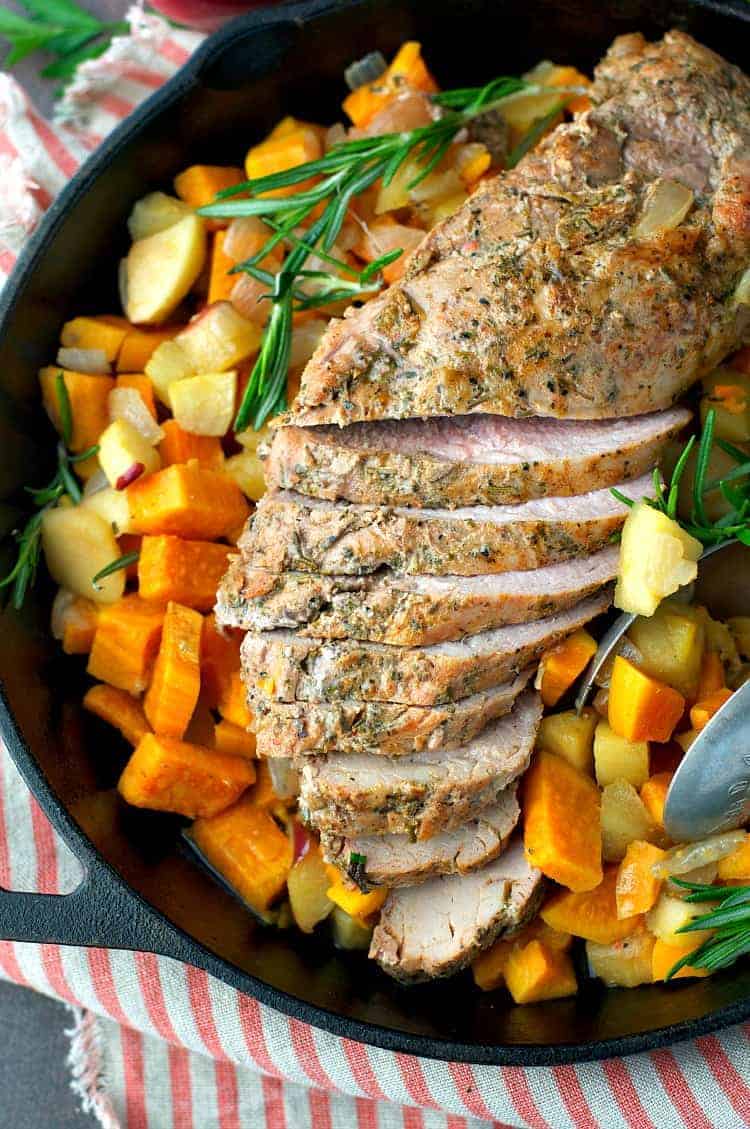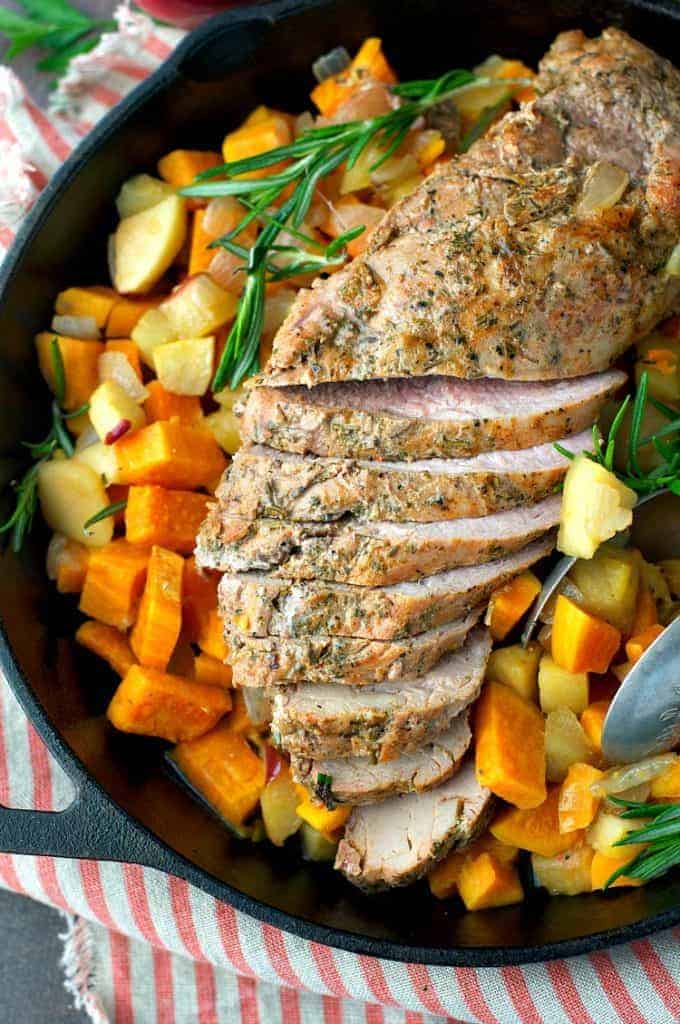 Kielbasa, Brussel Sprouts, Potato & Pear Skillet from Food Done Light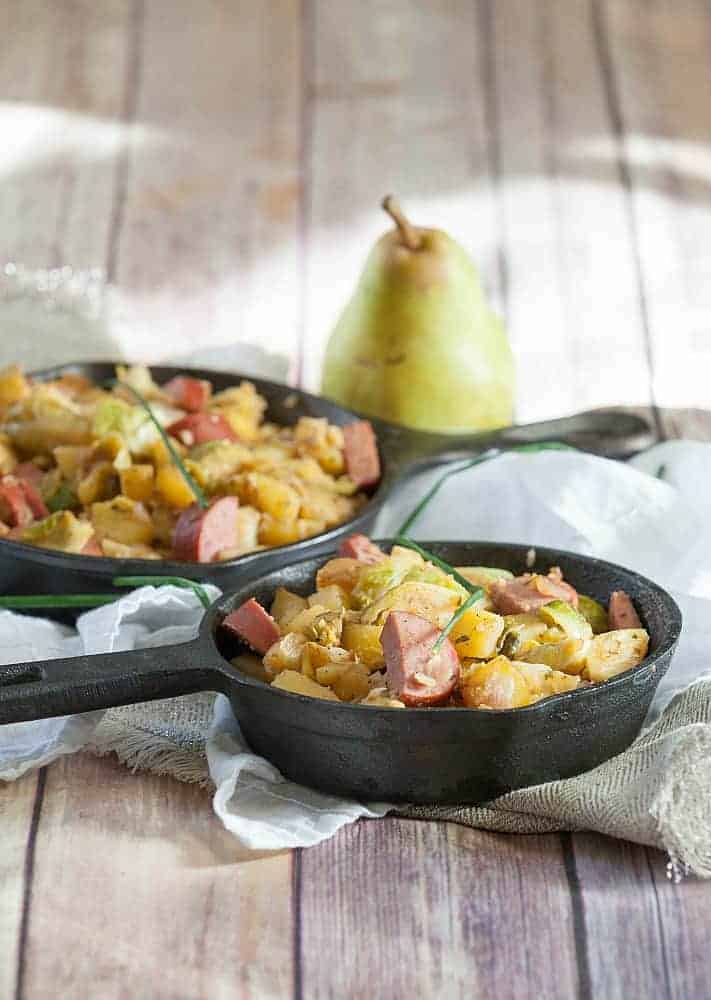 Farmhouse Egg Bake from Bless this Mess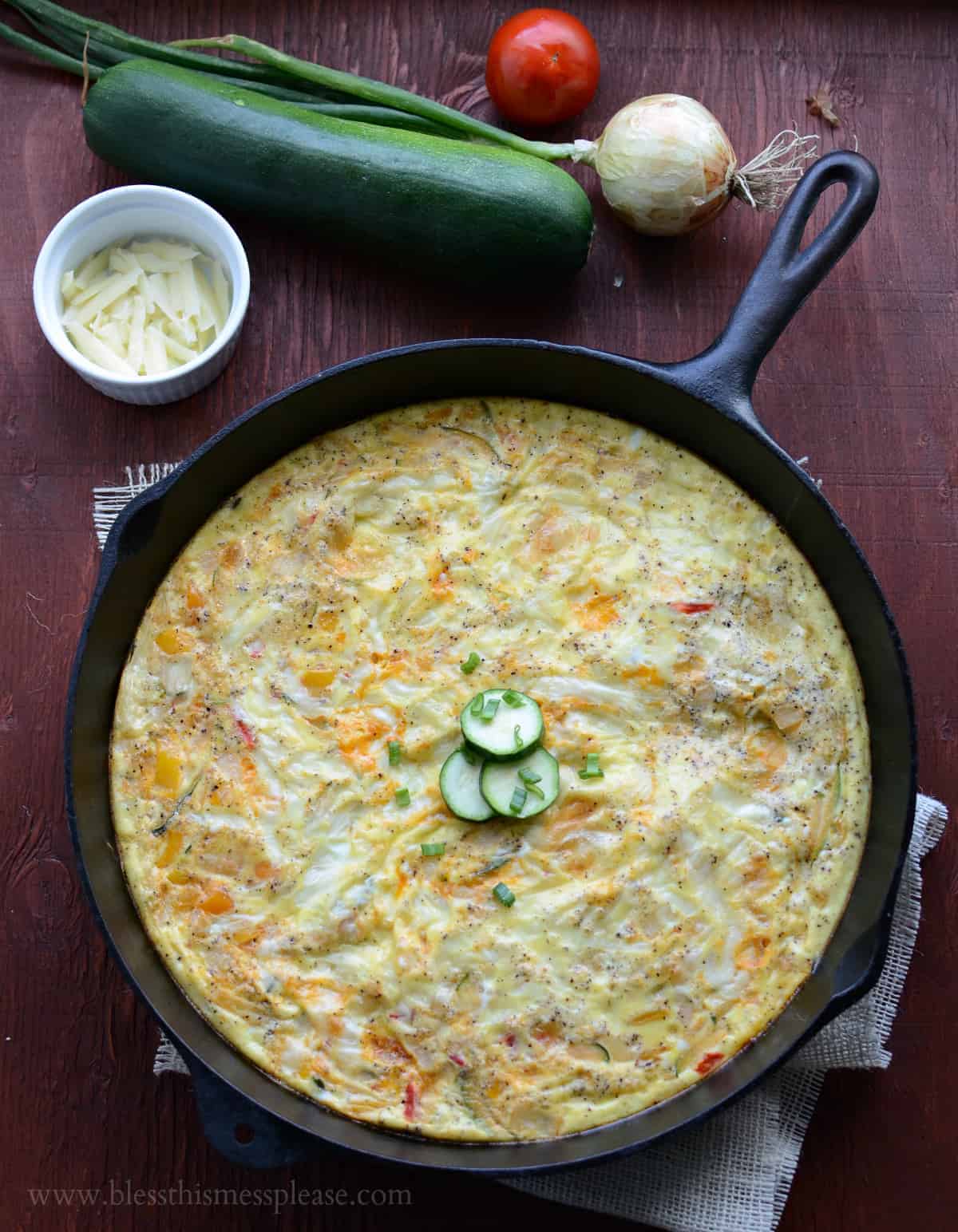 Santa Fe Chicken with Rice from A Zesty Bite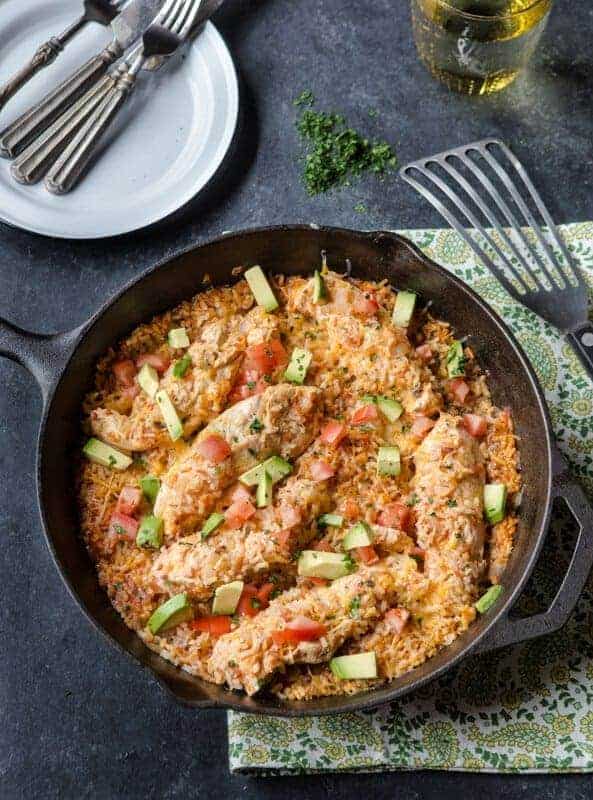 Bacon Cheeseburger Gnocchi Skillet from Cheese Curd In Paradise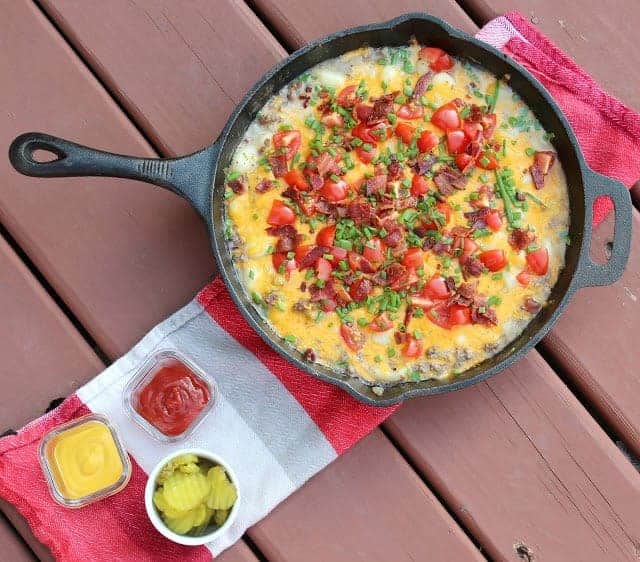 Deep Dish Skillet Pizza from Bless this Mess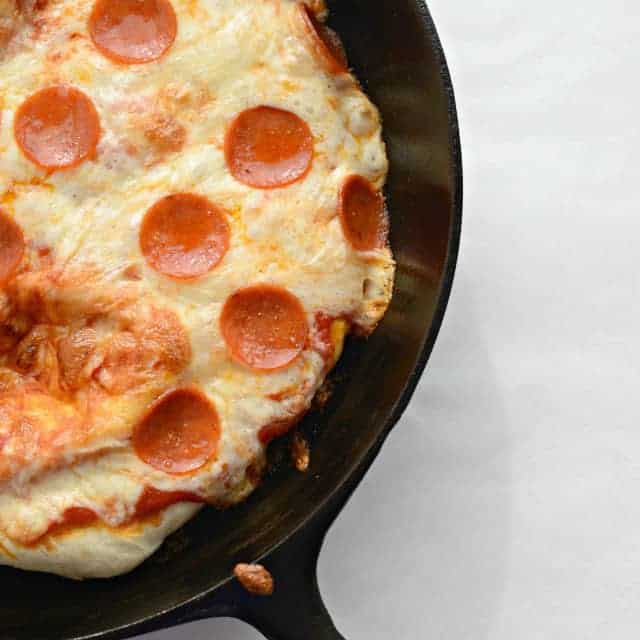 Green Bean Frittata from Recipe Fiction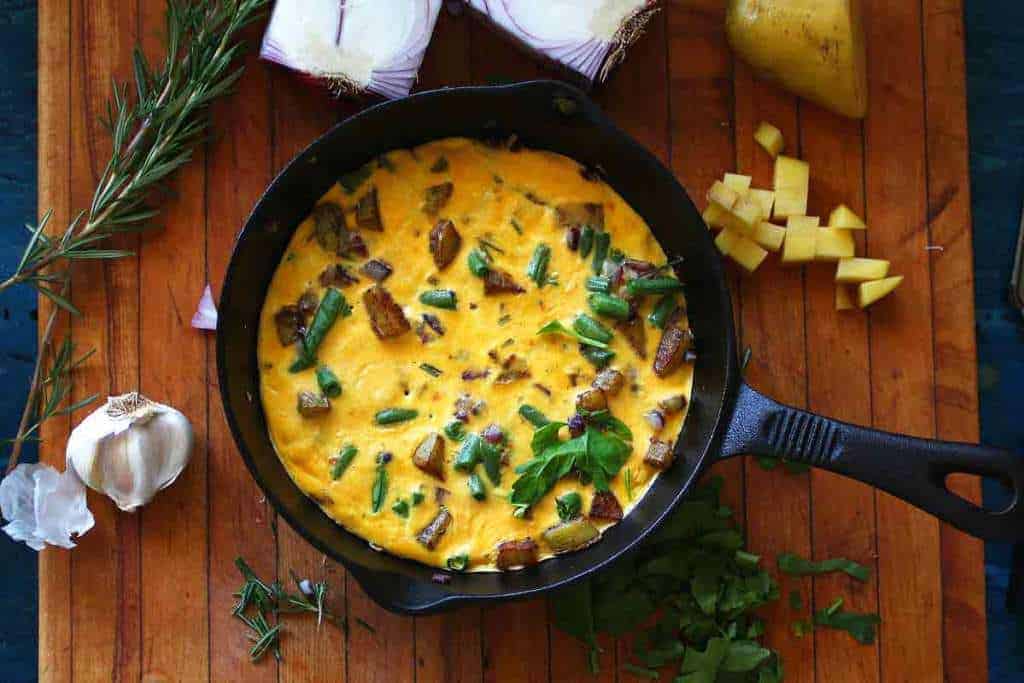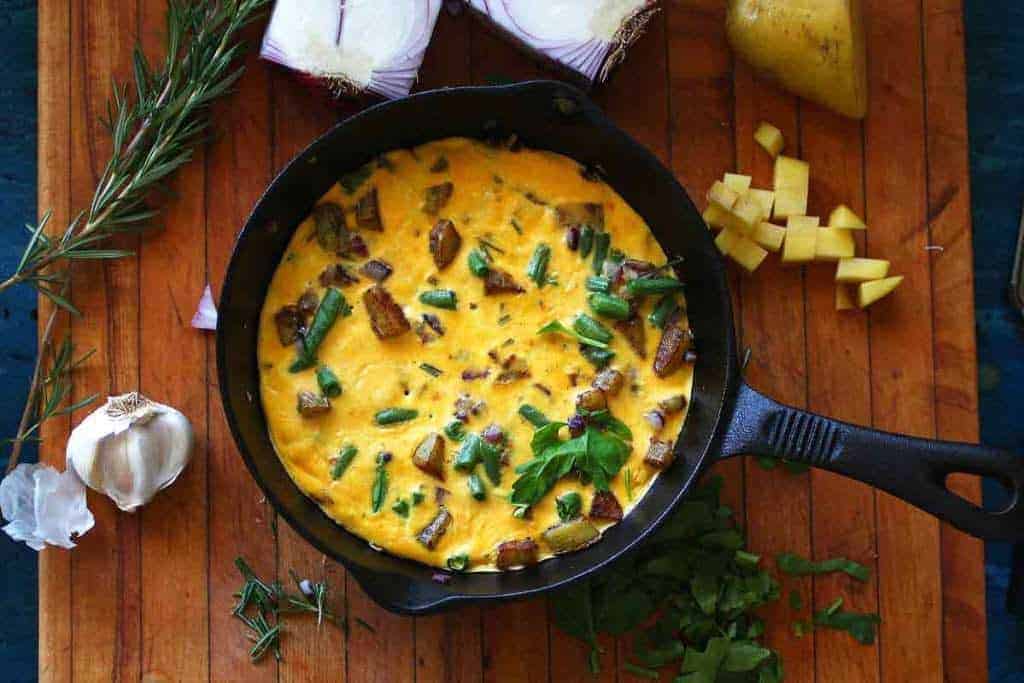 Leftover Spaghetti Frittata from Wholefully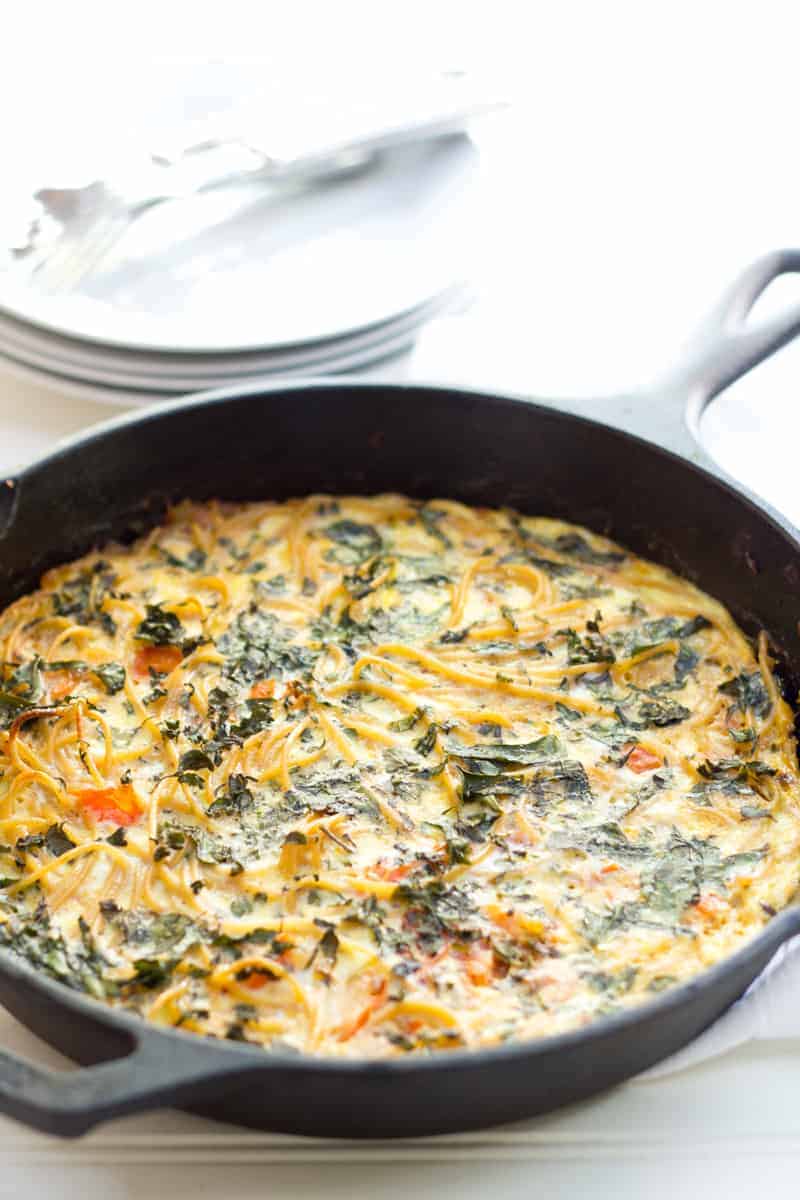 Portobello Fajitas from Cafe Johnsonia