Welcome to my very first weekly meal plan plus free printable shopping list!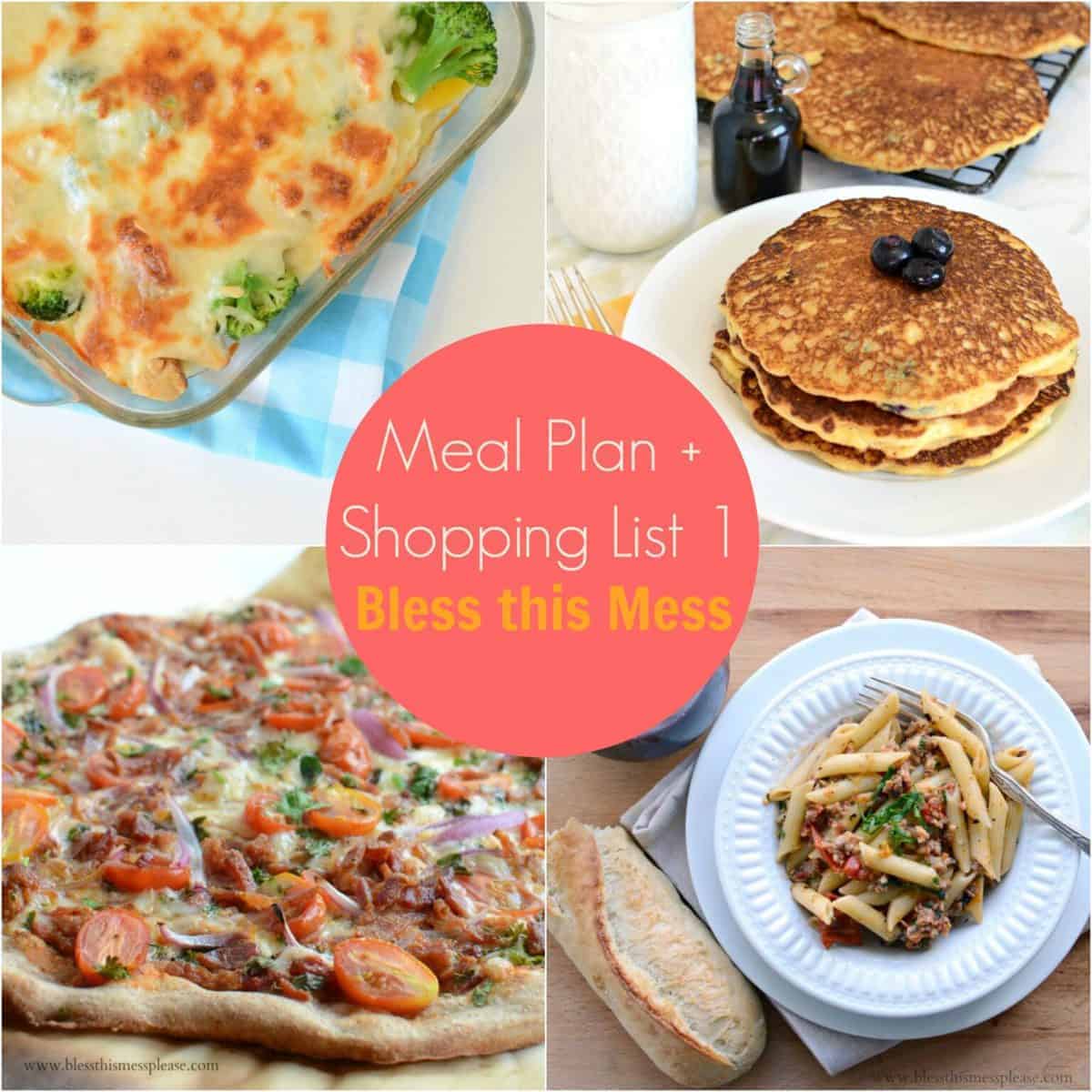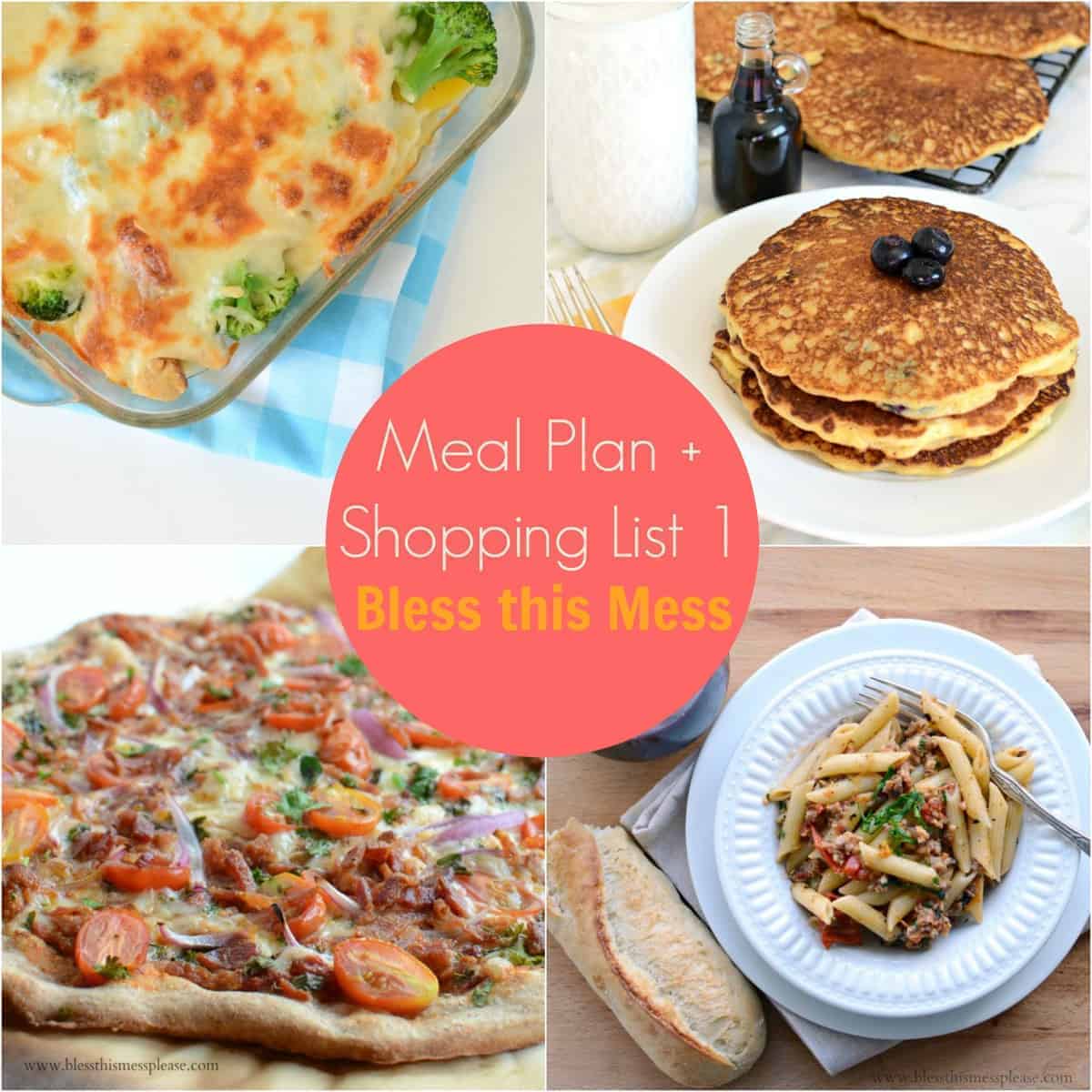 Weekly Meal Plan 1 and Shopping List
This is something that I've wanted to do for a very long time. The number one thing that I hear from you all is that you don't have a lot of time when it comes to getting a healthy, family friendly meal on the table. This is going to help! I have come up with 5 recipes for the week + one sweet treat and made a PDF printable shopping list. All you'll have to do is collect the recipes (just visit the link under each picture and hit print), print off the shopping list, and you know what you are going to make all week-long. I thought 5 recipes was ideal because that leaves a night for eating out in the week (or going to Grandma's for dinner) and a leftover night. So really, you have a whole weeks squared away! YAY!
I was thinking I'd post these early each Saturday morning so that you had time to do your shopping. Would Friday be better? I'd love to hear what would be best for you.
This mean plan is full of easy, healthy, real food dinner ideas that don't have exotic expensive ingredients. These recipes are quick and easy to make and the whole family will love them. I hope this is a game-changer for you
Let's take a look at this weeks recipes. Under each recipe is some tips and tricks on how you can prep the meals or part of the meals in advance if you are into "Food Prep Monday" as well as other useful information.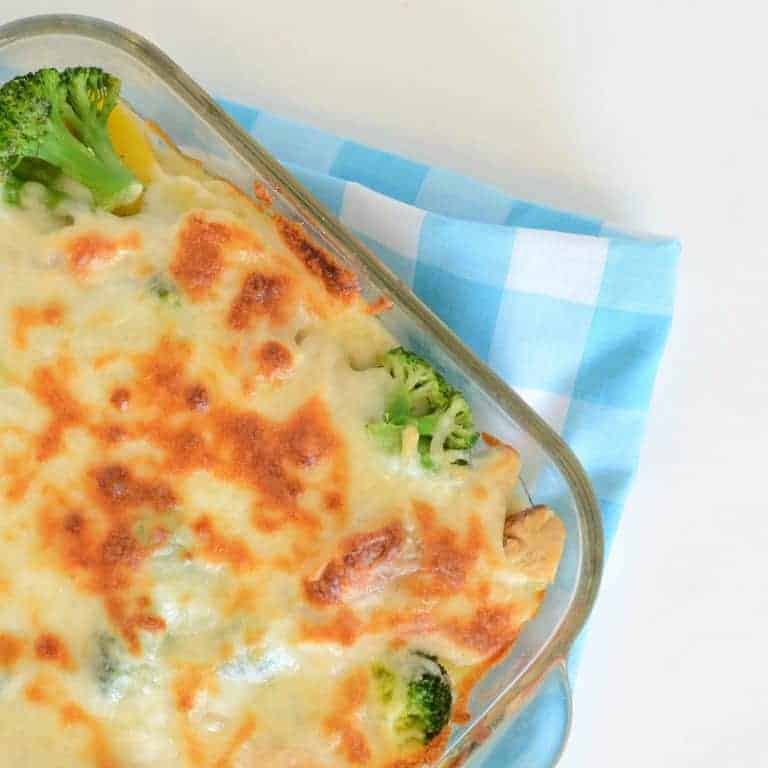 You'll love how easy this recipes comes together. You can use precooked shredded chicken or a rotsisery chicken for the meat and the veggies are just frozen vegetables. I like to make a half pan of this and freeze a second half pan for later (all the details are in the blog post with the recipe). This creamy dish is great with a side salad and if you have time, Parmesan Foccacia bread.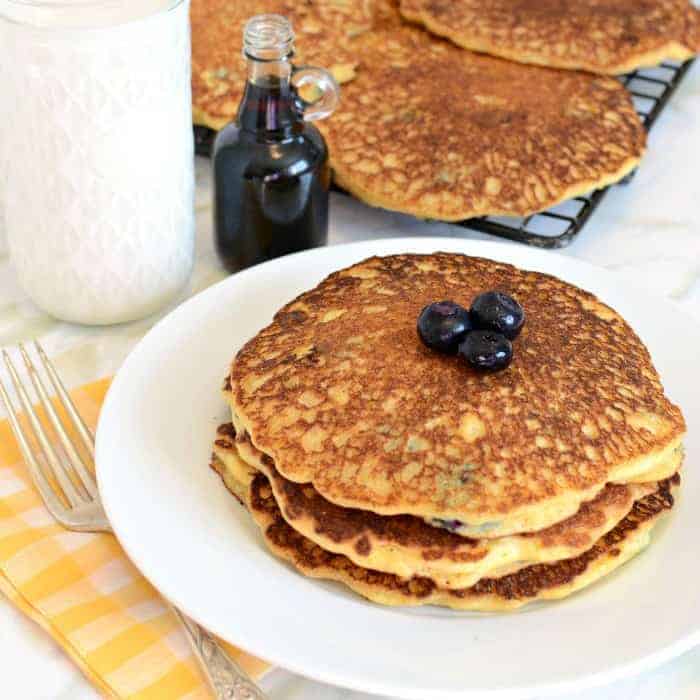 Breakfast for dinner is always a hit! These delicious blueberry and cornmeal pancakes will get your out of your typical pancake rut and will become a family favorite recipes in not time. I love to serve this recipe with a healthy homemade Orange Julius Smoothie on the side. TIP: Make a double batch and store the second batch for an easy breakfast later in the week that just needs a little reheating (toaster oven works great for reheating pancakes!).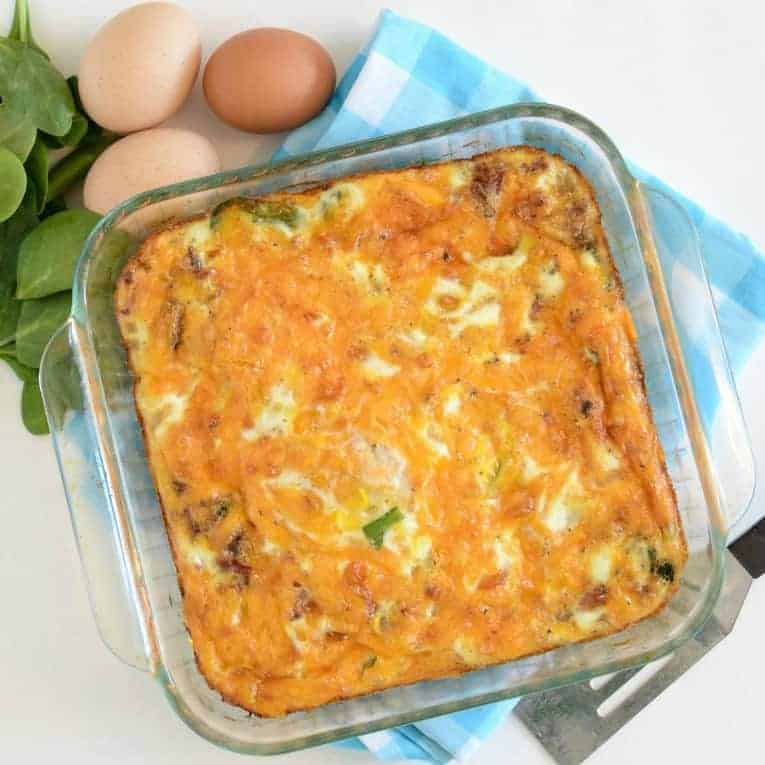 I love using eggs for main dishes and this is one of my favorite easy go-to egg dinners. TIP: You can cook the bacon ahead of time and cut up all of the vegetables ahead of time and just keep them in a covered container or mason jar in the fridge until you are ready to cook with them. If you are cooking bacon the night you are making this, cook the bacon for the pizza at the same time so that you don't have to do that step on pizza night! This dish is great with some of my famous biscuits on the side.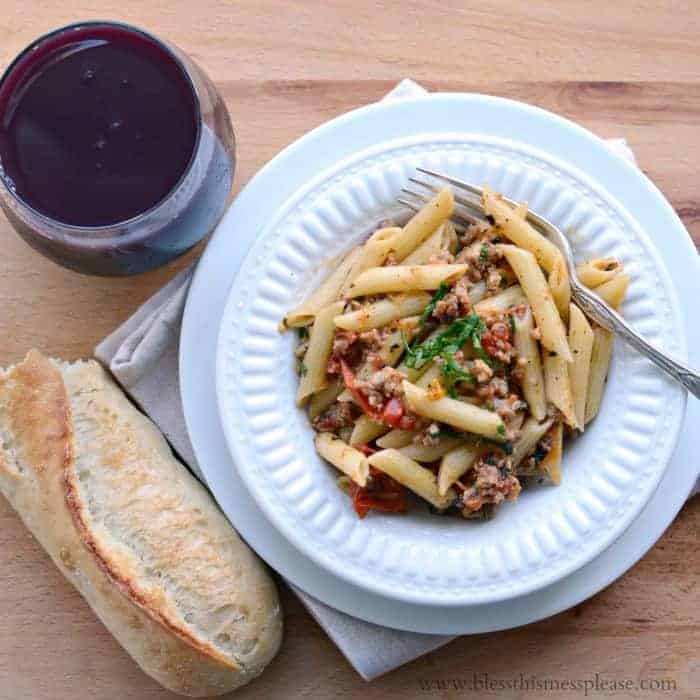 This is a must make all summer long. If you don't have tomatoes growing the in the garden they are going to be inexpensive at the farmer's market or roadside produce stand this time of year, take advantage of that! You can pre-roast the tomatoes and just store them covered in the fridge until the night you are ready to use them (they also freeze great, so make a double batch and use half the tomatoes this week and pop the other half in the freezer to use when tomatoes aren't in season!). You can use whole wheat pasta for this recipe if you prefer. This is awesome with simple bread sticks.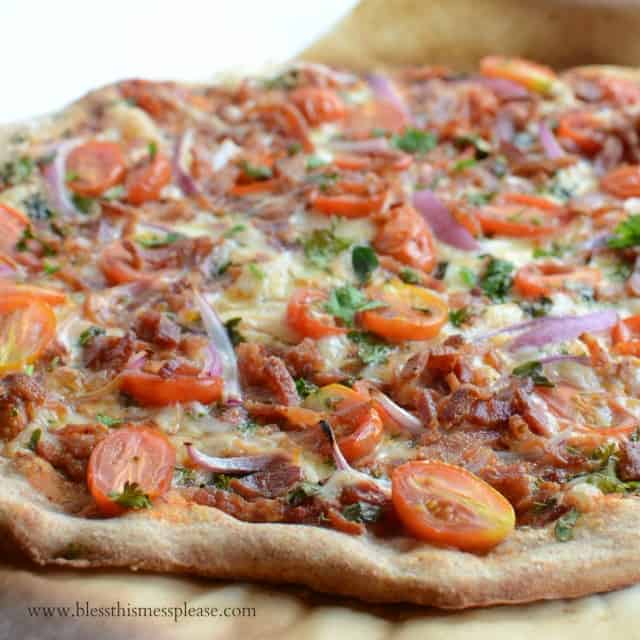 Long live Friday night pizza night! This is one of my favorite pizza recipes. You can chop the veggies are you going to use ahead of time as well as cook and crumble the bacon. The pizza crust can be made with whole wheat flour (like I did), all-purpose flour, or even bread flour (which makes wonderfully chewy pizza crust!). This is so good with a delicious berry spinach salad.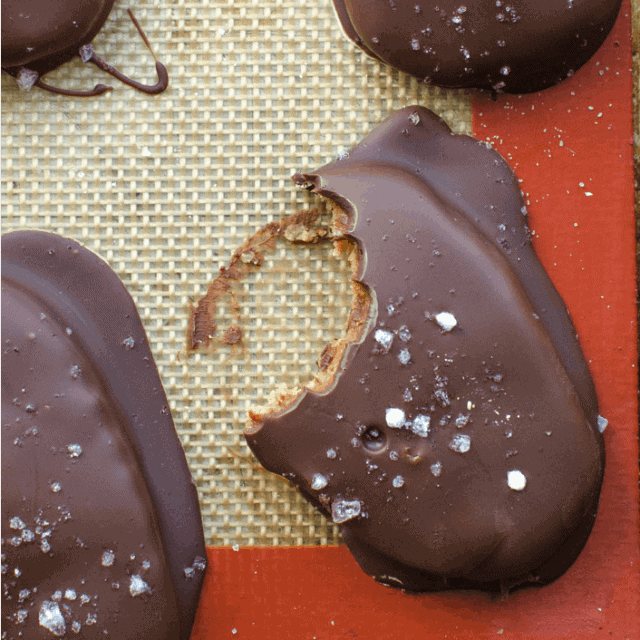 Don't let the egg in the title make you think this recipe is only for Easter time. No way! This is such a delicious healthy treat and you are going to be making them all year long. You don't have to shape your peanut butter middles like eggs, any kind of shape (circle being the easiest) would work great. These are delicious frozen and store really well in the freezer. I loved the salt on top too, highly recommended! Make a big old batch of these early in the week and munch on them anytime a sweet craving hits of make them on Friday afternoon with the kids to enjoy with popcorn for movie night. Make these!
Do if you plan on making all of these recipe you can get the FREE PRINTABLE MEAL PLAN SHOPPING LIST FOR WEEK 1 here (just click and open the PDF to print).
If you prep your veggies, sweet treat, and bacon early in the week you'll be surprised just how fast you'll get dinner on the table the rest of the week. If you aren't prepping ahead of time none of these meals take very long (the pizza is the longest as you are making the crust, so you have about an hour time investment for that meal). And if you make an extra batch of the Creamy Pasta Bake and the roasted tomatoes for the other pasta dish for the freezer you'll already be ready for 2 other quick meals later in weeks to come! Yay for having food in the freezer!
And that's a wrap.
I'd love to know if this is helpful. How could it be more helpful? Am I missing anything?
Thank you so much for being here and enjoy! I have so many weeks of meal plans coming. Let me help you feed your family well, but easily! ENJOY!