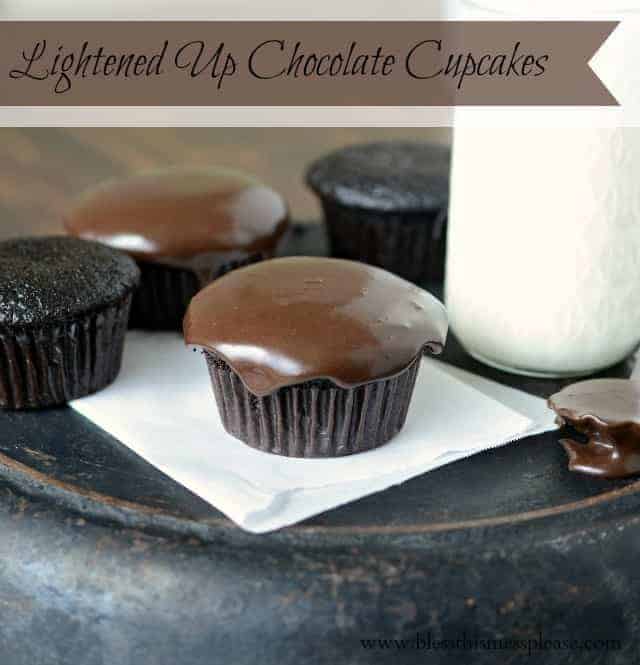 A few weeks ago I sent an email over to America's Test Kitchen to see if we could work on a project together. I was so excited when I got a very positive yes back from them. They wanted to know if I could help promote their Comfort Food Makeovers cookbook. They got a very excited yes in reply!
Comfort Food Makeovers is such a clever book that takes your and my favorite classics and popular restaurant dishes and gives them a makeover for the better. The goal was to drop fat and calories without sacrificing flavor, and if anyone could pull this off successfully it would be America's Test Kitchen. The best part is they aren't subbing in things like artificial sweeteners in the dessert, or on the other end of spectrum,  there's no cauliflower hiding in the mac-n-cheese. They use everyday classic ingredients but cook smarter. I love their approach to cooking!
If you are an old-timer to the blog you know that I'm an America's Test Kitchen lover (fondly known as ATK to their fans). Husband got me three of their cookbooks a few years ago for Mother's Day and I blog the recipes often. What I love is that they take the time to teach what they are doing and why they are doing it. They include way more than just a recipe and pictures; reading their cookbooks is like a mini cooking class which I love. So when presented with an opportunity to work with a new cookbook of theirs I jumped at the chance.
Comfort Food Makeovers doesn't even come out until this Friday (March 1), so ATK sent me over to look at the recipe index for the book. Once I got through all of the delicious pictures and description of the book I stared in wonder at all it includes. Mozzerella sticks, Pork Lo Mein (compared to P.F. Chang's), baked ziti, cheesy garlic bread, chicken marsala, and potato salad. Then comes cinnamon rolls, carrot cake, lightened up chocolate cupcakes, and key lime bars… can carrot cake really be lightened up?!
They let me pick out 6 recipes from the huge list and then they emailed the recipes over to me (the book isn't out yet remember). So I just got a taste of what's to come and boy oh boy am I hungry for the rest. America's Test Kitchen also agreed to giveaway a copy of the book today! You can enter using the Rafflecopter tool below, and if you don't want to wait to see if you are the winner you can always preorder your copy of the book here.
Now onto some cupcakes!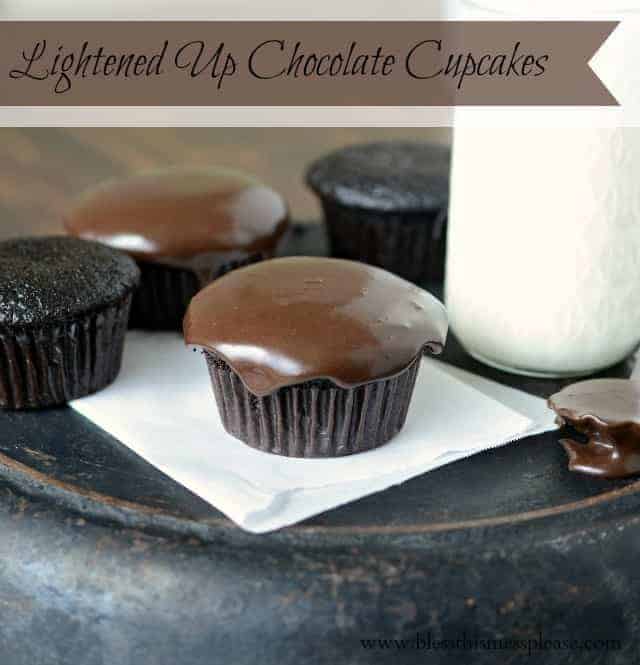 I was really excited to get the recipes and to see the approach that ATK was using to achieve a lighter version of such classic dishes. We've all heard of replacing applesauce for oil or even ground black beans in brownies, so how would they reduce the calories in cupcakes?! Well friends, I'm pleased to announce that they just swapped canola oil for butter and went from there… nothing too crazy and the results were phenomenal. I make a lot of cake and cupcakes and these lightened up chocolate cupcakes were probably the best I've ever made. I'm not buttering you up for the book; I'm telling you so you make them! The texture was perfect, which is normally my complaint when it comes to homemade cupcakes/reduced fat desserts and the flavor was very rich.
Thomas was out of town when I made them, so I saved him some as a little test (he LOVES cake). I just had him eat a few when he got back and asked him what he thought. He said they were excellent but he would call them dark chocolate cupcakes, not just chocolate (hence the richness and color). I explained that they were lower fat than normal and he was sincerely surprised but totally happy with the results.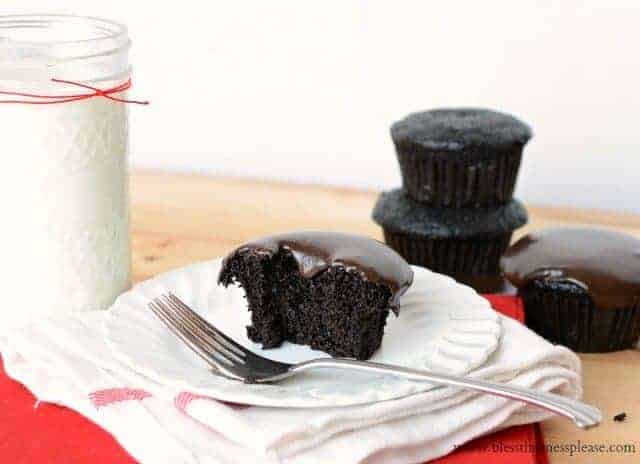 I'm actually going to share a second recipe from the book on Thursday (mac-n-cheese!), but in the mean time enjoy these cupcakes and get excited about this book. The recipes aren't written in the traditional double column format. You get a whole page per recipe with a paragraph at the top titled "why this works". I love knowing what ATK tried, liked, didn't like, and why they settled on what they did. They spill it all in that first paragraph. Each recipe also comes with the "before and afters" of calories, fat, and saturated fat right on the page (more detailed nutrition info is in the back of the book too). The stats for these lightened up chocolate cupcakes looked like this:


 Not too shabby if you ask me. And my icing was a bit thinner than intended, so I was only able to get about 1 tablespoon on each cupcake which means even less calories. The thin icing was still delicious and the cupcakes tasted a lot like my grandma's sheet cake which is a good thing.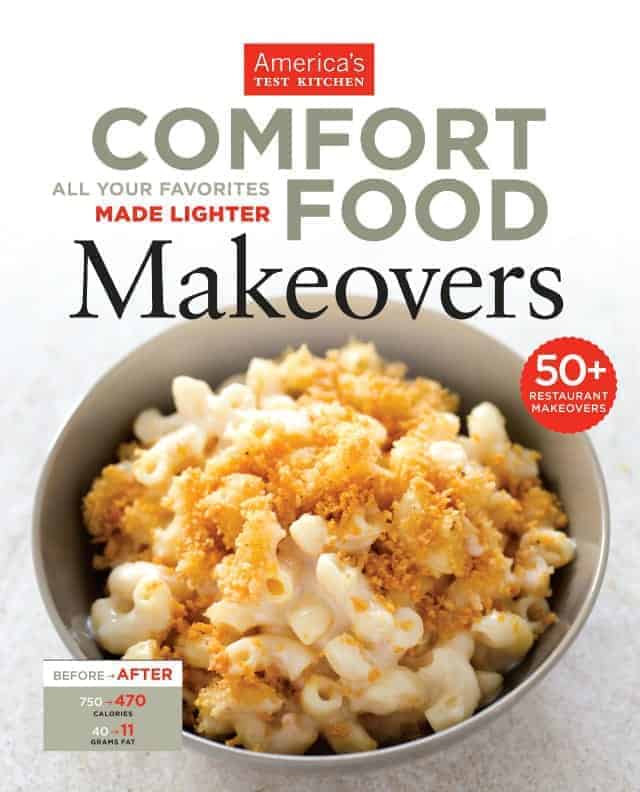 Print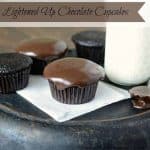 Lightened Up Chocolate Cupcakes
---
Author:

Prep Time:

10 min

Cook Time:

19 min

Total Time:

29 minutes

Yield:

12 Cupcakes

Category:

Dessert

Method:

Oven

Cuisine:

American
Description
You won't believe these fluffy chocolate cupcakes are lightened up desserts. Topped with low-fat chocolate icing, no one ever guesses they're healthy!
---
Ingredients
2 ounces bittersweet chocolate, chopped fine
1/3 cup cocoa
3/4 cup boiling water
3/4 cup bread flour
3/4 cup sugar
1/2 teaspoon salt
1/2 teaspoon baking soda
5 tablespoons canola oil
2 large eggs
2 teaspoons white vinegar
1 teaspoon vanilla extract
2 cups Low- Fat Chocolate Frosting (recipe follows)
---
Instructions
Preheat the oven to 350 degrees and line a 12-cup muffin tin with cupcake liners.
In a large bowl add the chocolate and cocoa. Pour the boiling water over the top and allow the mixture to sit for a few minutes to give the chocolate time to melt. Whisk until smooth and then let the mixture cool, about 10 minutes.
In a small bowl combine the flour, sugar, salt, and baking soda. Whisk to combine.
Once the chocolate mixture has cooled add the eggs, vinegar, and oil to the bowl and whisk until smooth. Add the flour mixture and whisk everything together until well combined and a smooth batter is formed.
Measure out 1/4 cup of batter into each muffin tin. Bake the cupcakes for 17-19 minutes until a toothpick inserted into the center comes out with just a few moist crumbs attached. Pull the done cupcakes from the oven and place the pan on a wire rack. Let the cupcakes cool in the pan, on the rack, for 10 minutes. Remove the cupcakes from the pan once the 10 minutes are up and allow them to cool completely on the wire rack, about 1 hour.
Frost each cooled cupcake with about 2 1/2 tablespoons of the chocolate frosting and serve.
Notes
The original recipe calls for 3/4 teaspoon instant espresso powder to be added with the chocolate and cocoa. Leaving it out was the only thing I changed.
To properly measure boiling water allow a larger amount of water than you need to come to a boil in a small saucepan and then carefully measure out the amount of water needed once it has begun to boil.
I used dutch-processed cocoa with wonderful results, and would recommend it (something like Hershey's Special Dark). You could use traditional cocoa but your cupcakes and icing will look less black and more brown than mine.
Don't be tempted to switch all-purpose flour for the bread flour. The extra gluten in bread flour is a big part in the texture and structure of the cupcakes.
Keywords: easy chocolate cupcake recipe, healthy chocolate cupcake recipe
Print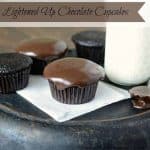 Low-Fat Chocolate Icing
---
Author:

Prep Time:

5min

Cook Time:

0min

Total Time:

5 minutes

Yield:

2 cups

Category:

Dessert

Method:

Food Processor

Cuisine:

American
Description
A low-fat, easy chocolate icing recipe perfect for cupcakes and cakes.
---
Ingredients
3 1/2 cups powdered sugar
1/2 cup cocoa
7 tablespoons one-percent milk
2 tablespoons unsalted butter, softened
1 ounce bittersweet chocolate, melted
1 teaspoon vanilla
---
Instructions
Combine the powdered sugar and cocoa together in the food processor and pulse a few times to combine. Add the milk, butter, melted chocolate, and vanilla, and pocess untill smooth.
Notes
I don't recommend measuring out the milk over the hole in the top of the food processor… you might get a little crazy and spill some extra milk in which will make your icing too thin. This may or may not have happened to me 😉
I used dutch processed cocoa powder and would recommend it. You can use traditional but your icing won't be as dark as mine.
Keywords: food processor icing, chocolate icing recipe, easy chocolate frosting recipe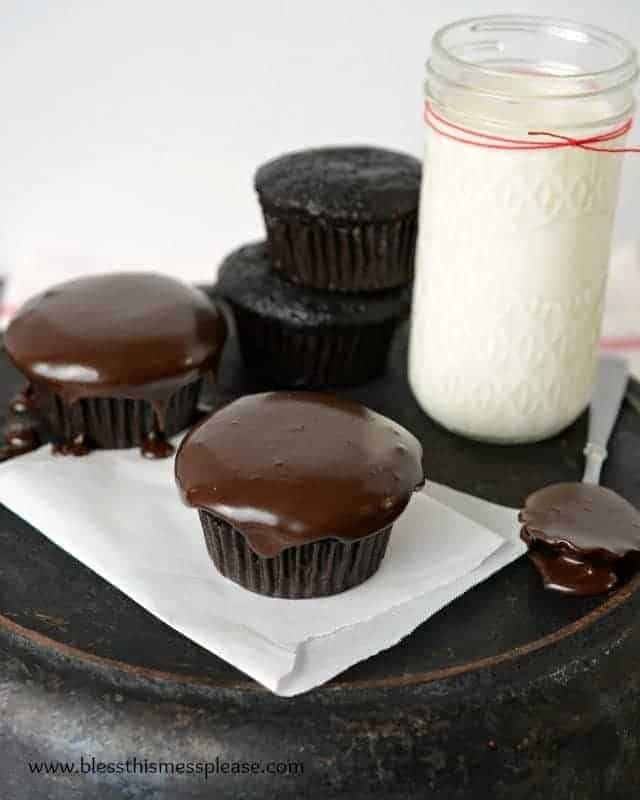 And here's where you enter to win a copy of your own!
Lindsay from Pinch of Yum (adore her!) made Healthier General Tso's Chicken from the cookbook and is giving away a copy too.
And did you know that ATK has a blog of their own? They post more than just recipes too. They have great how-to's and recommendations on kitchen gadgets as well as fun articles like "The 5 cheesiest tips you'll ever need" – get it?! Cheese tips! So clever…
Thanks so much for reading and good luck.
Disclosure: I emailed America's Test Kitchen to see if they would work on a project with me. The were more than willing to supply the cookbook for this giveaway and are even doing the shipping. I'm also going to get a copy of the cookbook out of the deal (score!). I was not paid for this post because I was the one begging them to do let me do it 🙂