Sometimes my mother heart is just leaping out of my chest with excitement over the things my kids are doing. You know what I mean! Watching the ball soar on that amazing home run hit, the first time they sing a solo at church, or their tiny little voices at the school play. So rewarding. Well today is one of those days. I never wanted to have my kids be child models, but who doesn't want their kids to be child models. #braggingrightsforyears
Ok, ok, so they aren't really child models but don't they look like it? I've just been dying to show you all these pictures! I had my friend, Ann, take these for me (she also did Paul's newborn pictures and our family pictures). Isn't she amazing?
Not only are these two rocking their back to school looks here on the blog, but all of the clothes that we picked out are available for 25% off on the Lands' End blog! Keep reading, because I know you like to save money as much as I do.
See them on the Lands' End website by clicking on the blue banner below!!!


Here are the kids in their "First-Day Faves"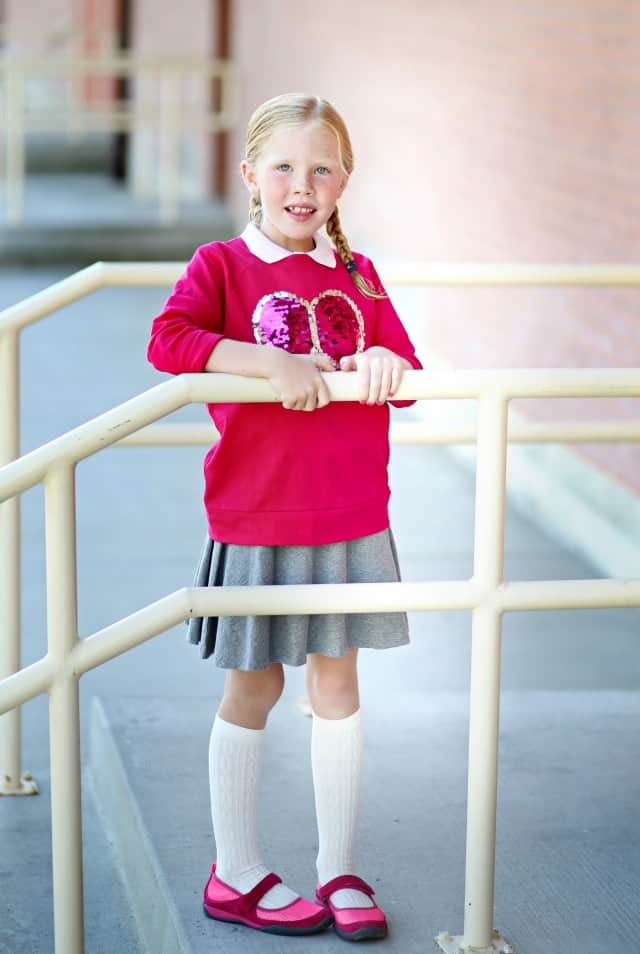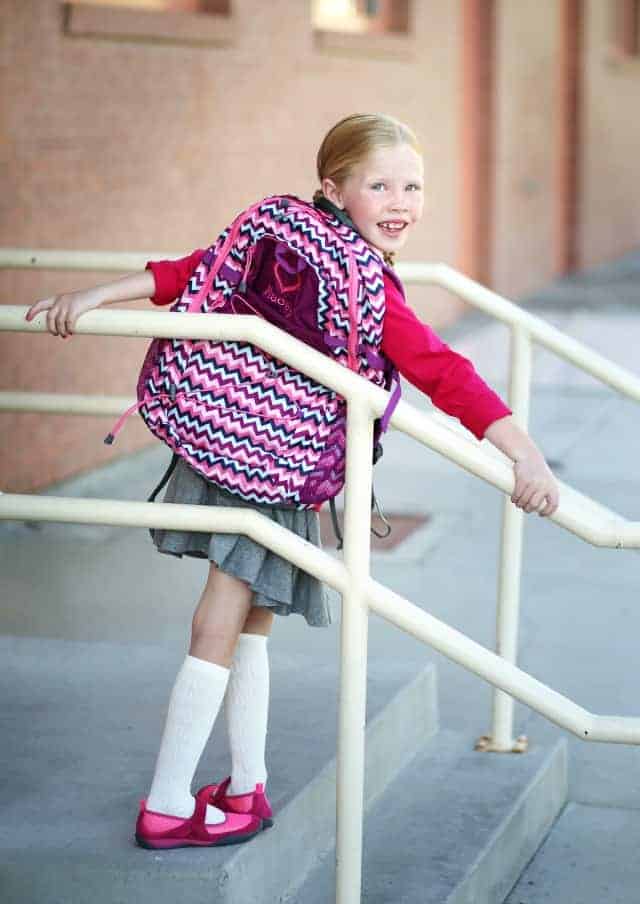 This outfit has the first day of school written all over it! The gray skirt has sewn in shorts underneath so she can can do the monkey bars and swings without worry, and she was over the moon about the sequence heart on that shirt. So girly! That back pack is a size large, so it was a bit big for this soon-to-be first grader, but the medium was just the right size for her. And those shoes! Athletic Mary Janes. Again, so girly but totally play ground approved (and no laces tie, which we both like).
We had great luck finding things that fit this skinny-minny. Lands' End has tons of sizing options including regular, slim, plus, and husky. Three cheers for finding clothes that fit!
Next up, my rough and tumble All-American boy.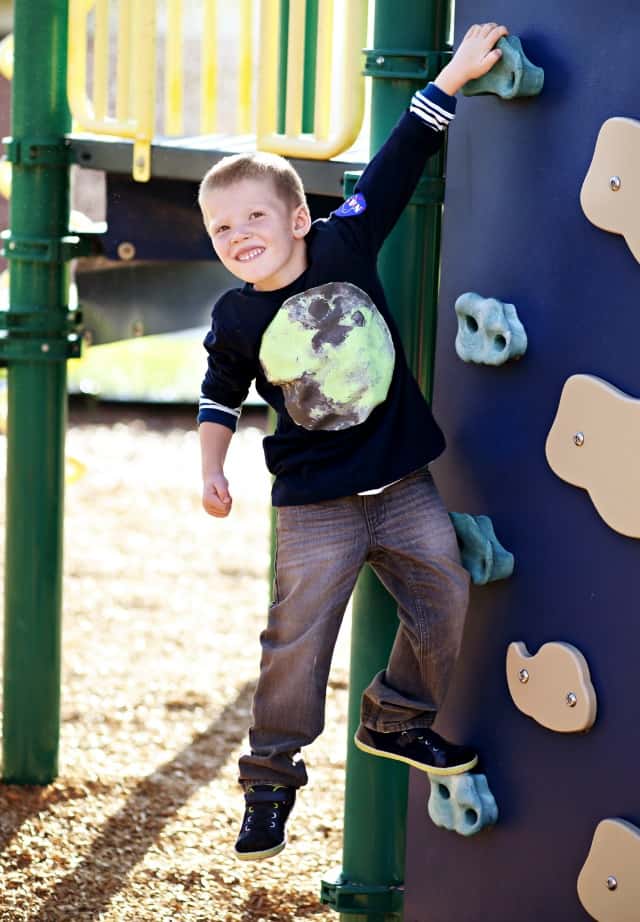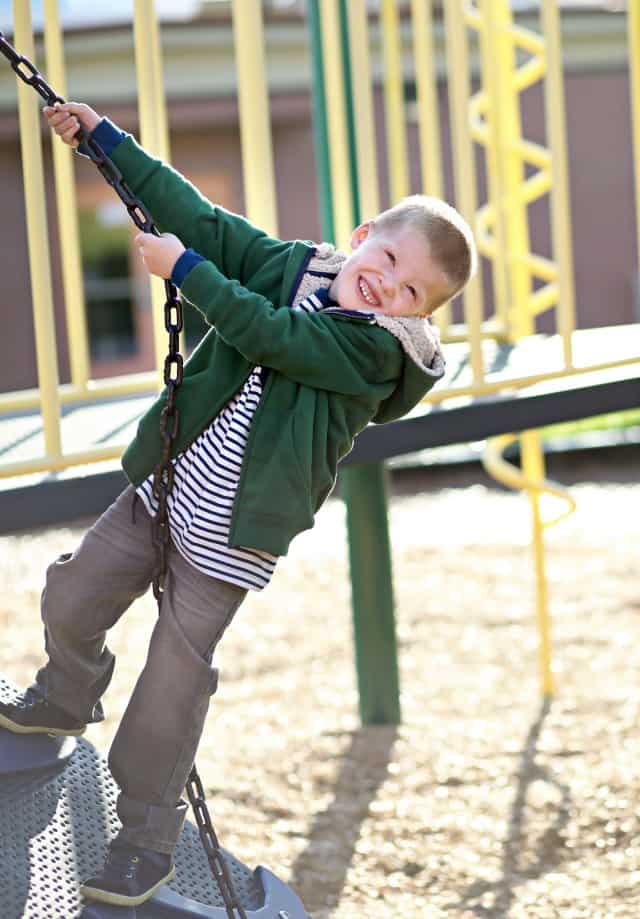 Lands' End has a line of boys jeans/pants that they call "Iron Knee". I'm lucky if good school pants last until Christmas break, so I'm really looking forward to trying these jeans out. I'll keep you posted on their wear and tear. They are nice looking good quality denim and I'm really happy with them so far. That fleece-lined hoodie is glorious! He didn't want to take it off even though it was still hot when we were doing picture. Plus, it says his name! Lands' End will monogram, add names and embroider designs (including school logos) on just about anything that will take a stitch. It only cost $6 and takes 3-5 days. I LOVE having the kids' names sewn on their jackets. Jackets have a magical way of getting left on the playground and ending up in the lost and found. With a name stitched right on the outside it sure makes finding them easier.
Macey's favorite was this butterfly beauty.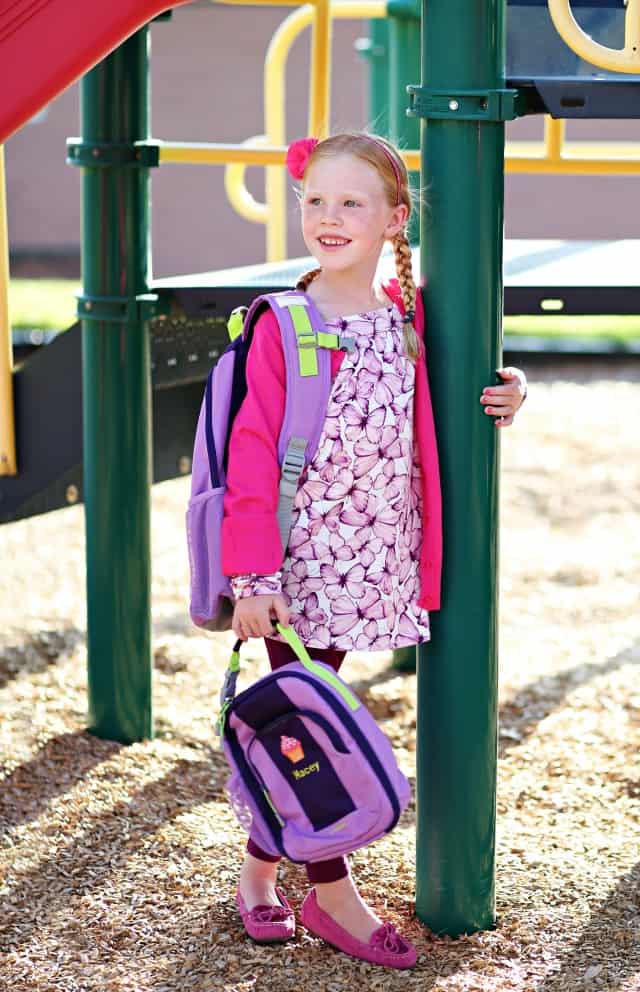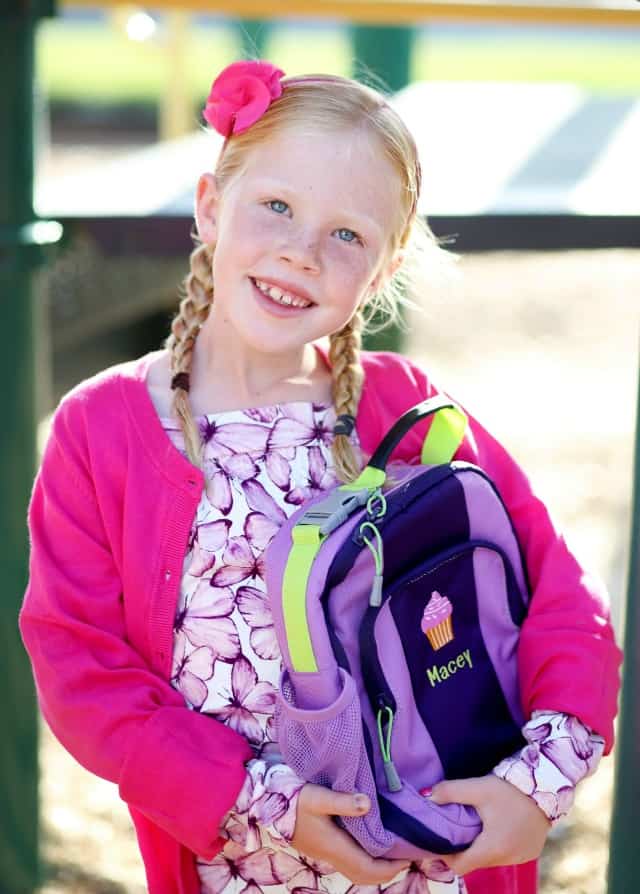 This top is called a legging tee. The catalog said it was longer than a shirt but shorter than a dress, perfect for wearing leggings under and getting around the playground. They were so right. It's such a cute top! Long enough to wear with leggings and still be modest (we are on team leggings-aren't-pants in our house), but not as inhibiting as a dress. The leggings we picked out had these cute little tulle flowers near the ankle, such a cute detail. I was super impressed with the thickness of the leggings too; I think they too might last past Christmas! They are built to last with comfort and durability in mind. And isn't that cupcake on her lunchbox cute! #embroderallthethings
I think someone enjoying being a model for a day.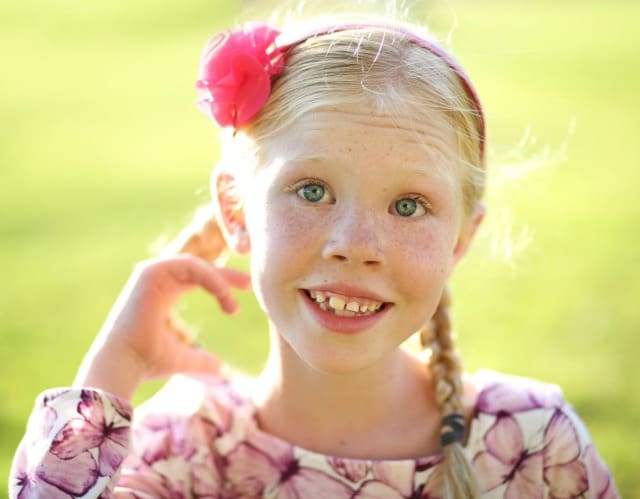 If you are shopping for school clothes online I hope this has given you a great place to start. A coupon is a pretty great place to start too!
You can use the promotion code FIRSTDAY5 with the pin 0818 to receive 25% off of all of the clothes pictured here. You can find all of clothing details in my Lands' End pop up shop. It has the specific clothes that we got to model, including the backpacks and lunch boxes.
I just have to say thank you. This project with my kids has been so much fun to do and it has helped me out a ton. It wouldn't have been possible without you reading and supporting me like you do though. So thank you. You are the best readers ever.
This post was sponsored by Lands' End through their partnership with POPSUGAR Select. While I was compensated to write a post about Lands' End, all opinions are my own.