I'm excited to announce a new type of post here on Bless this Mess. I'm going to call them Ingredient Spotlights. Up first is: Citrus.
A few citrus recipes that you'll love are: Easy Homemade Lemonade Recipe, Healthy Key Lime Pie Smoothie and Simple Broiled Grapefruit.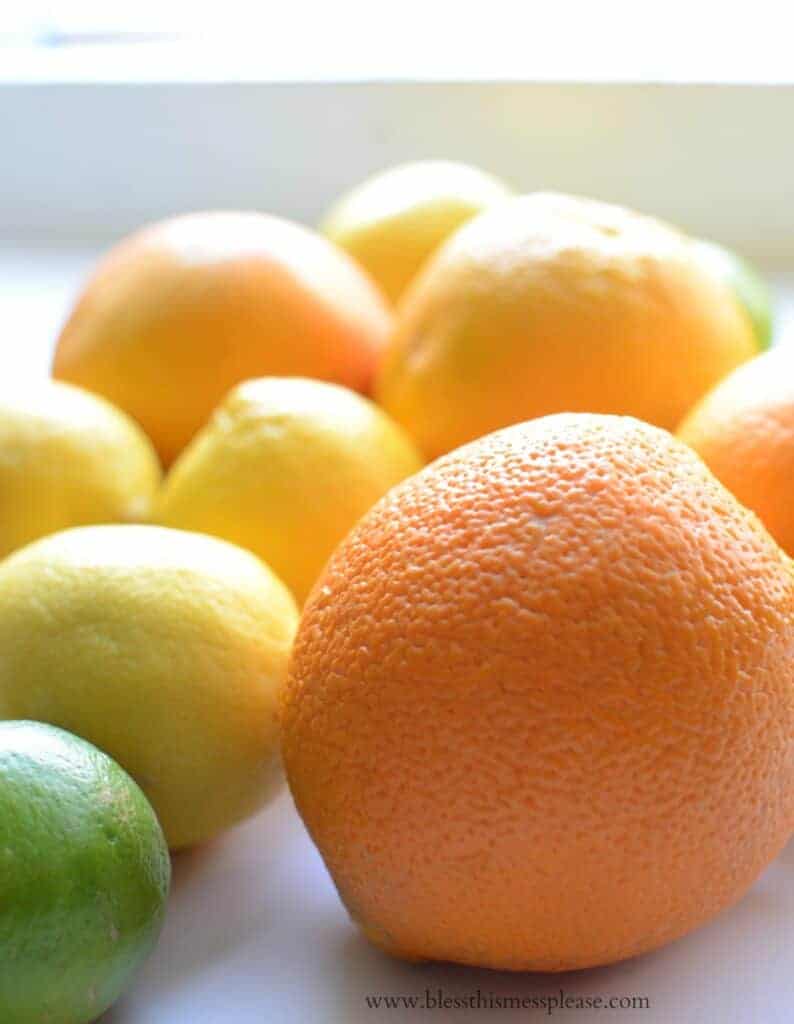 Ingredient Spotlight: Citrus
I love food, especially real food, so I thought highlighting different ingredients once in a while would be a fun way to give you a little knowledge and excitement about some everyday foods that you might have a question or two about. I love learning little tidbits of information that are new to me. And in following yesterday's lemonade post, I thought citrus would be a great place to start! Enjoy, and if you have an ingredient spotlight request, just let me know.
Season:
While most of the juiciest fruits we can think of are at their peak season in the summer, citrus season is in the winter. From November to March is the peak season. Some varieties of citrus--grapefruit, lemons, and some varieties of oranges--can be found year round.
Types of Citrus
Oranges - Cara Cara, Blood, Valencia, and Navel oranges are a few varieties to try. Blood oranges have a very short season near Christmas. Valencia oranges can be found year round and are very sweet.
Mandarins - Mandarins are easier to peel than most other citrus. This family includes clementines (Cuties is a popular brand), tangerines, tangelo (grapefruit-tangerine hybrid) and satsumas.
Pomelos/Pummelo - Pomelos are a good luck charm. They're the largest citrus (even bigger than grapefruits). They have a much thicker peel, a distinctive green color, and can weigh several pounds each!
Grapefruit - Red or Ruby, Pink, Texas red, white, and Oro Blanco (meaning "white gold," it's a pomelo-white grapefruit hybrid)
Lemon - Lemon is one of the most versatile fruits around. It goes well in savory and sweet dishes, can brighten up anything from your water to your salad. It's also good for alleviating headaches and nausea. Look for varieties like Meyer Lemons (a sweeter orange-lemon hybrid), or miniature sized lemons at your grocery store.
Lime - Limes come in a variety of sizes and shapes. One special variety is the Key Limes. Key limes are much smaller and sweeter. Their flavor is much stronger, which is why they work so well in things like key lime pie.

Health Benefits
Perhaps the most well known benefit of citrus is high levels of vitamin C. Vitamin C is one of nature's great immunity boosters. Vitamin C also helps your body absorb iron.
Citrus stimulates the digestive system. (It's one reason that the grapefruit diet was so popular). One great way to wake up your digestives system in the morning is with a little warm or hot water and lemon in the morning (adding ginger or a bit of honey makes it taste even more amazing).
Citrus is also loaded with flavenoids, which help with your circulation and blood flow, reduce your risk of blood clots, and keep those arteries clear. Flavenoids also reduce inflammation and act as antioxidants in the body, reducing your cancer risk.
They're also rich in folate and potassium, which helps keep your electrolytes balanced, your heart pumping, and your body healing itself.
Citrus (especially lemons) can help alleviate headaches, soothe sore throats, calm nausea and indigestion, and more.
How to choose a good one
The best rules of thumb are to choose fruit that feels heavy for it's size. You should feel the weight of it when you pick it up.
Look for thinner skin. The fruit should give a little bit when you give it a gentle squeeze. If it's rock solid, it's not going to be ripe or juicy.
One wives' tale here in the desert is that citrus fruit with a little bit of scarring is the sweetest. In theory, it's the fruit that everyone (birds, bugs, animals) wanted the most.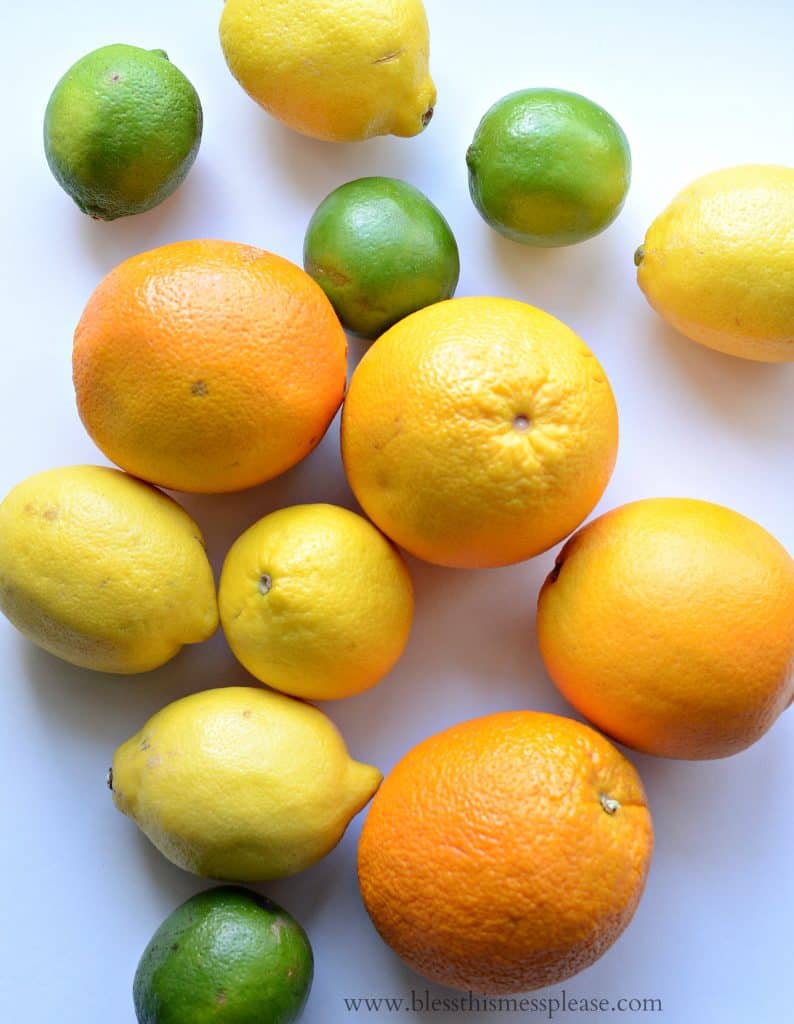 How to store:
Citrus is one of those lucky fruits that keeps well for weeks in cold storage. Feel free to store citrus on your counter if you plan on eating it within a week or so. If you'd like it to last longer, store citrus in your refrigerator for up to 6 weeks or so! (This is great for helping extend your budget--eat perishable fruits (bananas, kiwi, berries) first and save your apples and oranges for later in the week).
Helpful tutorials and extras: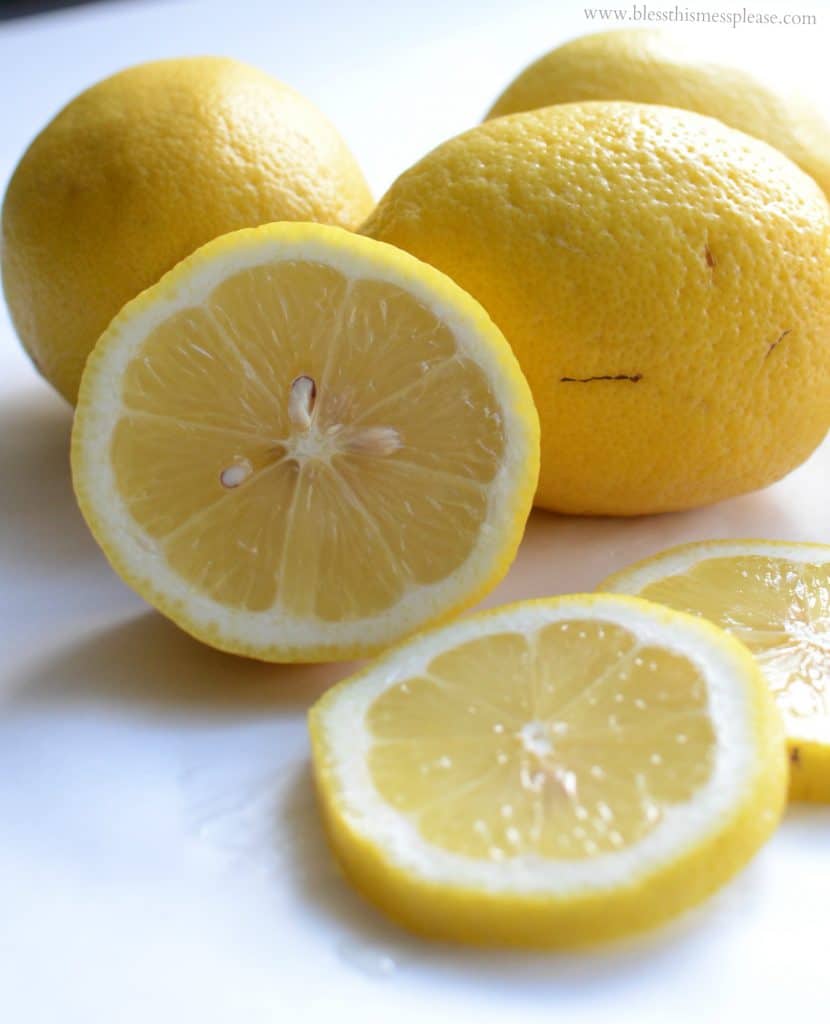 Check out these recipes featuring citrus:
Learning is fun! I hope you discovered something new with this Citrus Ingredient Spotlight.