Who doesn't love a good potato, am I right? Mashed, baked, fried, scalloped... I love every way you can work 'em. Plus, you can't beat the bang for your buck--they're super filling and super cheap. We do potatoes as a main dish pretty often for those exact reasons, plus they're easy to customize so everyone's happy. Have I mentioned I love potatoes? Here are the basics on how to store potatoes so that you always have them on hand.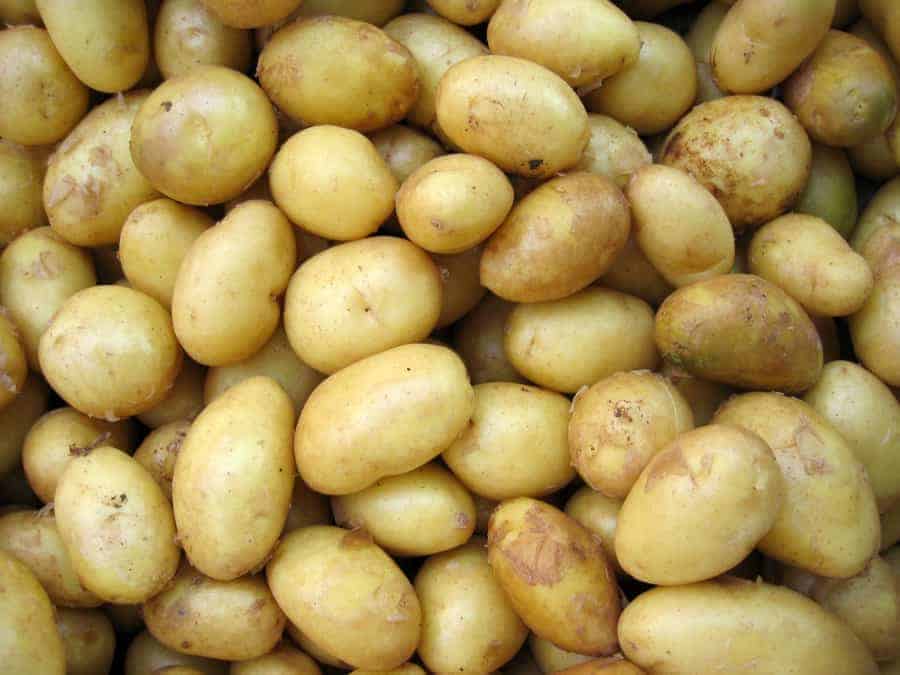 How to Store Potatoes
That being said, there's nothing worse than going to get your potatoes to make the most delicious dinner ever, only to find they've rotted or they've tried to put down roots in your cupboard. There is a right way and a wrong way to store your potatoes to maximize freshness, and I'm here to put you on the path to potato goodness.
Sort your potatoes. When you bring them home from the store or market, quickly sort through and pull out any potatoes that may be damaged with bruises, broken skin, etc. They'll rot faster and can spread that rot to the rest of the perfectly good potatoes. Use the damaged potatoes within the next day or two, and cut out the damaged parts.
Don't wash them. Moisture is an enemy to our potato friends, so don't wash them until you're ready to use them. You want them to stay as dry as possible.
Find a dark, dry spot. Keep your potatoes away from light and moisture, and make sure they're well-ventilated--no airtight containers for these guys.
Keep them cool. Potatoes are stored best at less than 50 degrees Fahrenheit. Basements or cellars are perfect for them, but don't be tempted to put them in the fridge. That's too cold and will turn the starch to sugar, making them too sweet. If you don't have a cool room to store them, make sure they're at least far away from the oven or heater vent or anywhere else that would see increases in temperature. At room temperature, they'll only last a few weeks, so you'll need to plan to use them more quickly than if they were in a cellar.
Keep an eye on them. For the same reason you sorted your potatoes at first, you want to check periodically to make sure you don't have any that have developed damaged spots. If you do find some damaged potatoes, remove them immediately so they don't affect the other healthy ones.
Store cut potatoes in water. Cut potatoes should be used immediately, but if you cut your potatoes before you're able to use them, store them in a bowl of cold water. They'll last about a day this way.
Keep them away from fruit. Many fruits release a gas called Ethylene, which speeds the ripening process, so make sure your potatoes are kept far away from them to ensure they don't ripen too quickly.
Cure them. If you're looking for long-term storage, try

curing

your potatoes first. This is especially helpful if you're growing them yourself.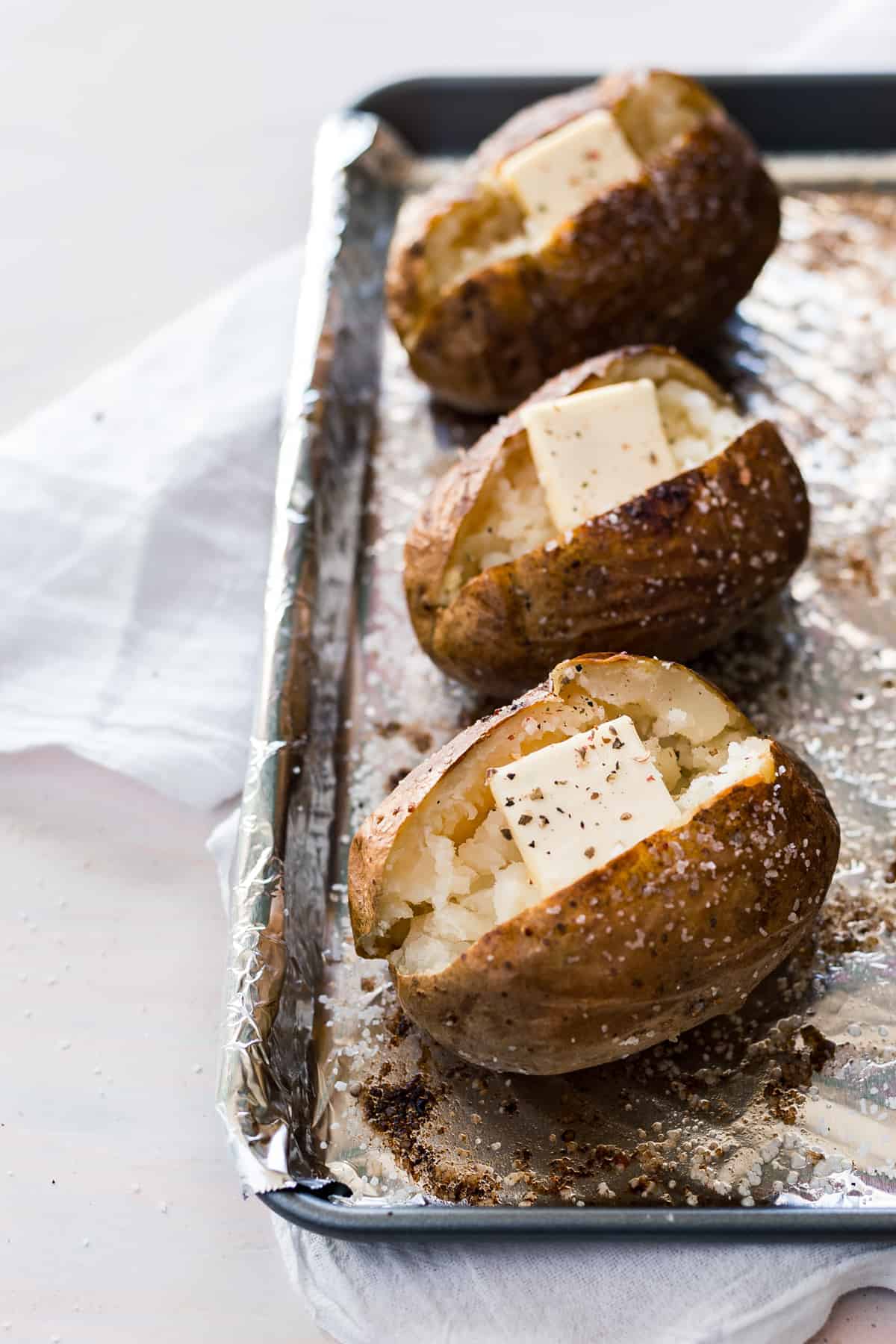 Now that you know how to safely store your potatoes, use them to make some delicious dishes! Try these recipes for some tasty spuds:
References: