Because it's a little different for everyone based on how we were raised and our backgrounds, today I want to share my approach to eating, including how I incorporate balance into my eating structure, feeding kids, and what I believe "healthy" really means.
Fun fact: I used to write "Clean Eating" meal plans way back in 2013 before that phrase got trendy. To me, it meant avoiding processed junk and cooking from scratch. I was trying to empower people to cook more and to be more conscious about the food they were consuming.
That term has taken on a life of it's own over the years and means a lot of different things in the minds of many different people. I now don't like the phrase "clean eating," and no longer use it.
I've evolved, I've grown, and I've changed.
I thought I'd share with you my approach to eating and tips on applying it on your own life.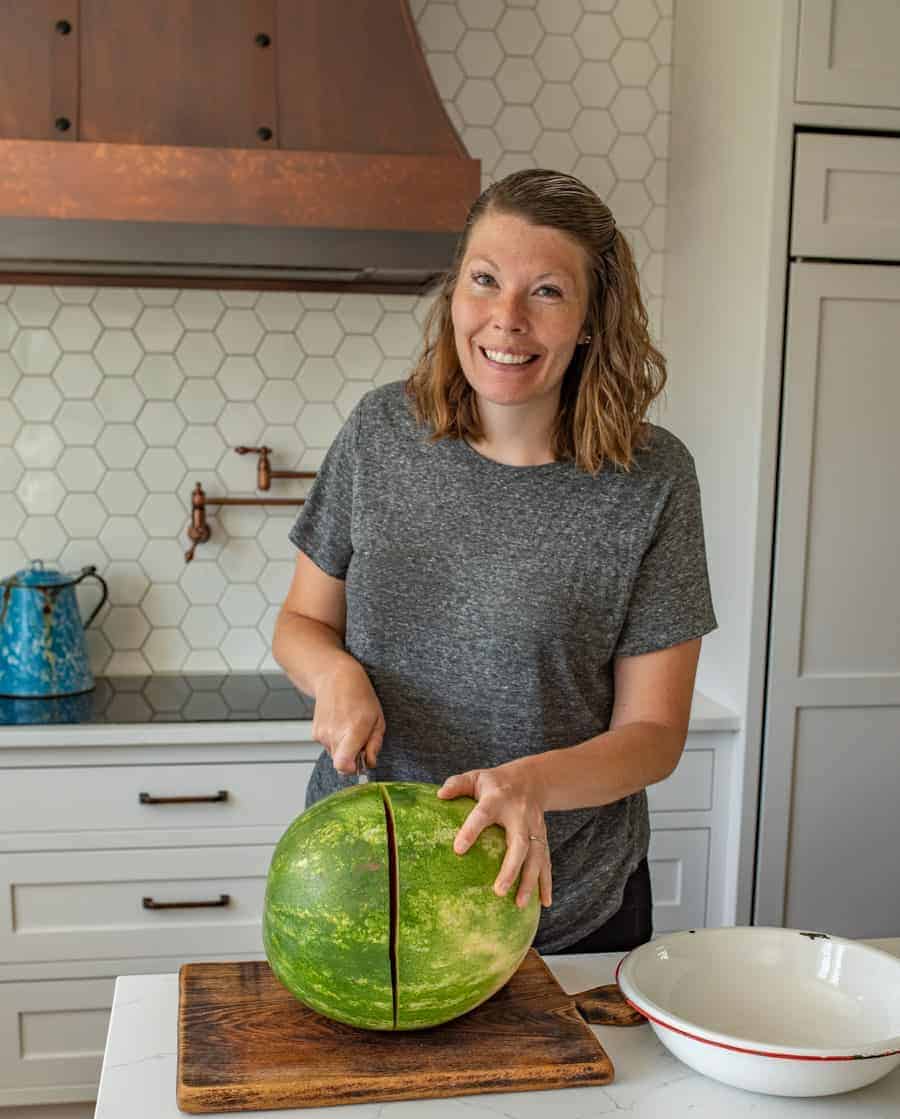 Eat with Balance in Mind:
I love to enjoy: Whole grains, lots of protein, vegetables in all of the colors of the rainbow, and fruit. I don't have a pantry full of health-food-store-only products; I tend to lean toward traditional or "old-fashioned" ingredients.
We love whole grains. I have a

wheat grinder

(awesome investment) and grind my own flour for bread, muffins, biscuits, and rolls. It's easy to find whole grain options when it comes to pasta, too. I'm also really into sourdough baking.

We aren't afraid of fat. There are way creepier things used in fat-free foods to make them taste okay than the calorie savings are worth.

I know where most of our meat comes from, and we also enjoy lots of meatless meals. We've raised our own lambs, pigs, and chickens for meat, and we've bought locally raised beef for a long time.

Buying local is important to me, and I make an effort to buy organically when it make sense.

The more vegetables, the merrier.

I LOVE to

grow a garden

... It's amazing how much kids LOVE what they have invested themselves in and watched grow!

If I understand what's in it and/or how it's made, then I generally will eat it.

Natural sugars, like honey and pure maple syrup, are worth the cost and are great things to learn how to use.

You don't need a health food store to eat well -- a back-to-basics method goes a long way

I don't want to eat whole-wheat cake with zucchini and agave for my birthday. We enjoy "normal" sugary treats when the occasion calls for them.

I'd much rather have my kids eat my butter, sugar, and white flour chocolate chip cookies than anything made with a box of sugar-free Jell-O. I'm more careful to avoid all that fake stuff than normal old flour, sugar, chocolate, and butter.

I am intentional in my efforts to raise well-rounded kids who will try most anything, enjoy green smoothies, and who will never say no to a ring pop. I don't want kids with food issues; balance is key.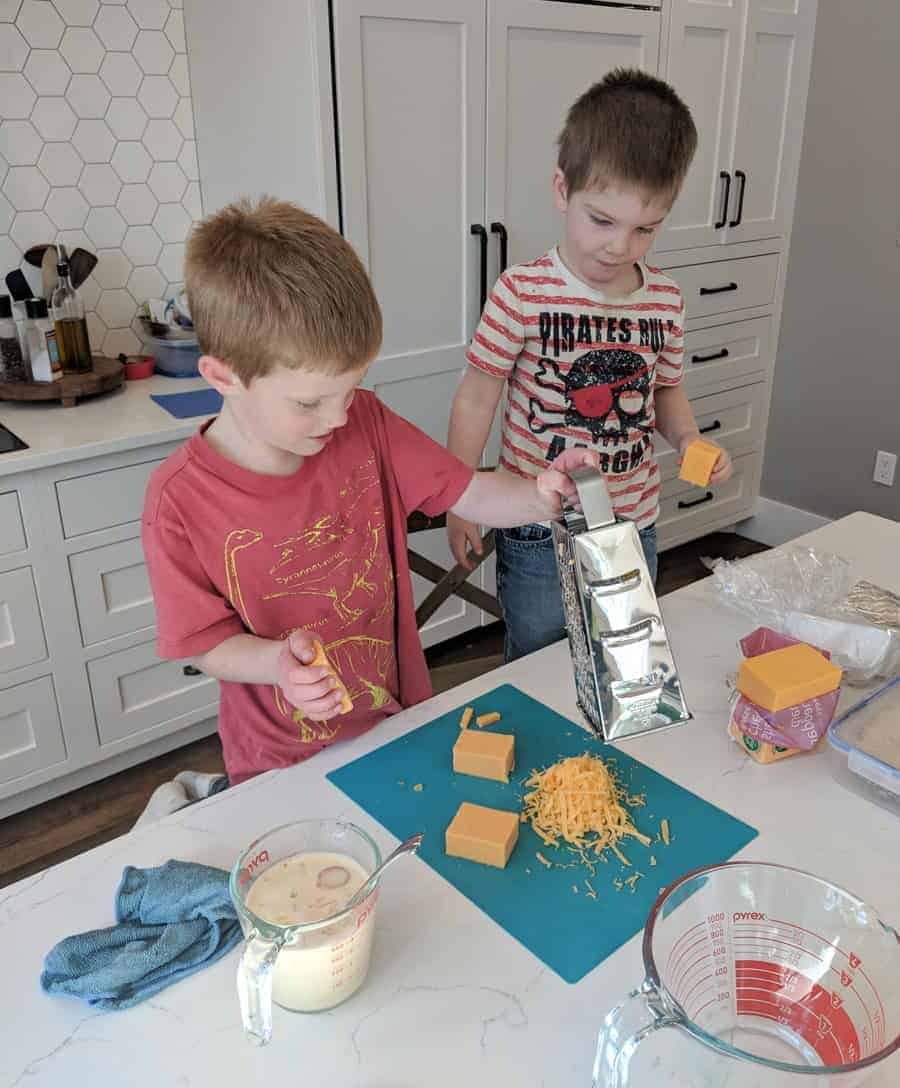 How to Feed Your Kids:
Make food and eating a non-issue. When you make it an issue, it becomes just that -- a real issue. Don't make it a fight, don't make it about control, and stop labeling foods as good and bad. Food is an inanimate object -- you can't assign it character traits. You may teach children to observe how food makes them feel, which is different than blatantly labeling food.

Kids are hardwired to know when they want to eat, how much they need to eat, and what they want to eat. Sure, some weeks it looks like they ate lots of the same food over and over again, but if you look at a child's diet over time (say over a 6-month period), they will have eaten enough calories and enough nutrition to stay healthy. Don't get hung up on the meal-to-meal or day-to-day food intake. It has to be a big picture thing with kids.
Picture yourself as the guide -- but overall, your kids are in charge of their own bodies! They can pick when, if, and how much they eat, and you get to be the guide to what they are eating. (Seriously, that's your only job: buying and preparing food).
My favorite tip: Break meals down into components. If someone hates tomatoes, or someone else won't think about touching beans, serving tacos or a grilled chicken salad can be tricky. Instead, break down the meal and serve the components separately. The whole family is still eating the same meal, but everyone can assemble it as they like. This works great for tacos, salads, rice bowls, and even pasta dishes (serve the protein, pasta, and sauce all separately). I also like to make sure there's something I know they'll eat. My kids don't like curry, but if I serve it separate from rice and fruit, they'll fill up on those.

Dessert is not served as a reward for eating your dinner. If I'm serving dessert, my kids can participate in dessert, regardless of what they ate at dinner. I don't use food as bribes or rewards. I offer plenty of vegetables often, but I don't esteem one food over another.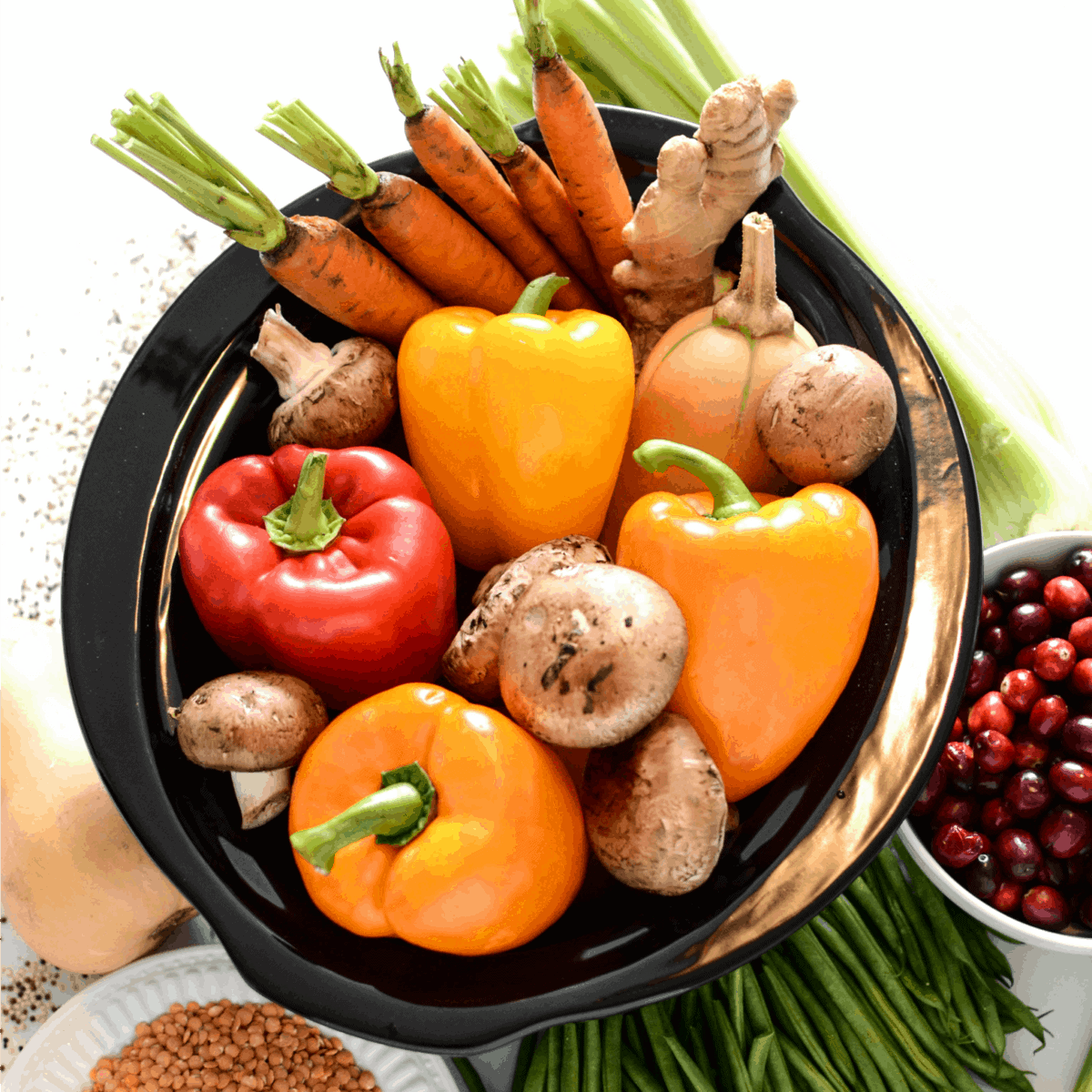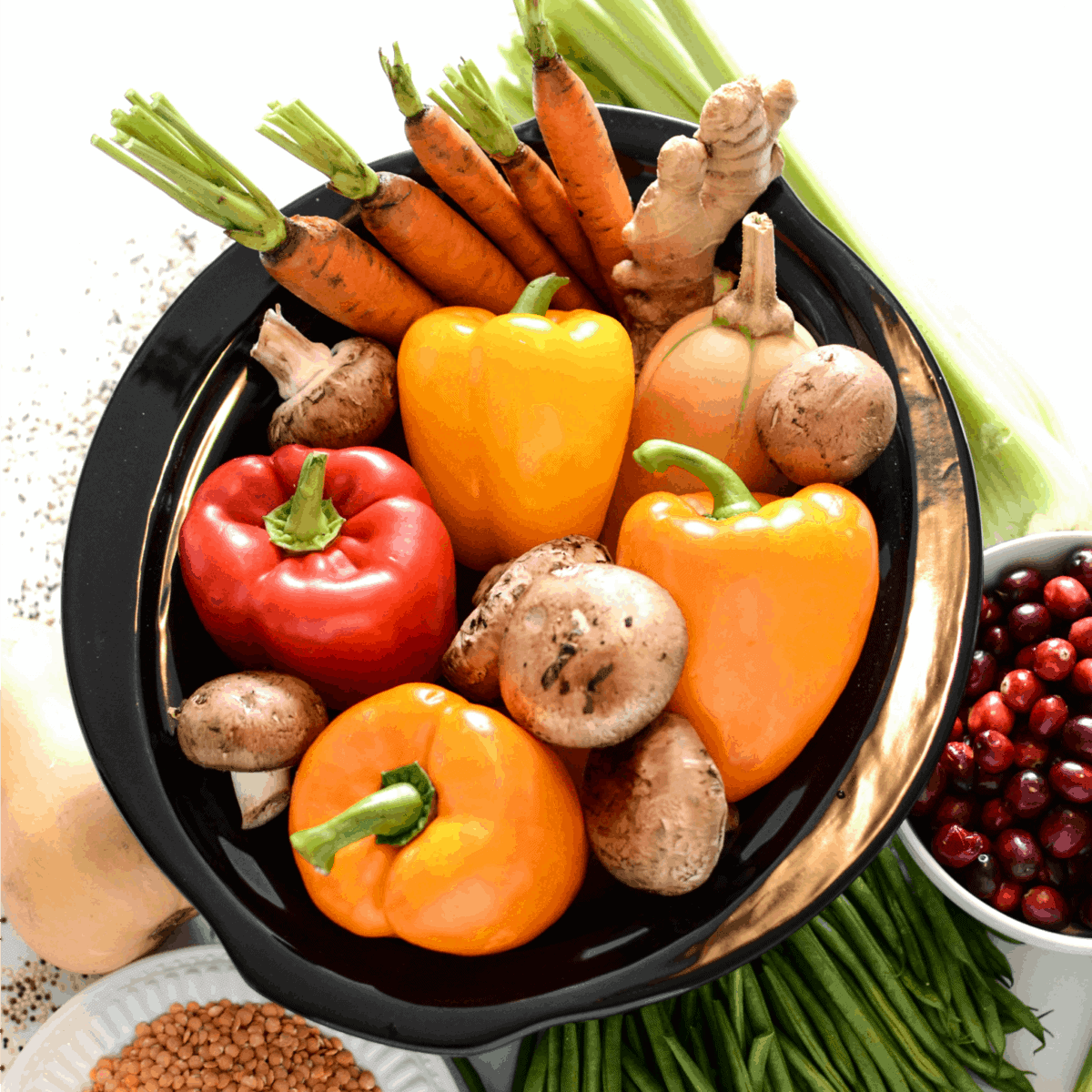 What is "healthy"?
Most of the time it's a buzz word used by advertisers to prey on your insecurities to make you buy things/programs/foods.
I'm here to tell you that YOU get to decide what healthy means based on what your body is telling you. Stop listening to all of the ads, voices, and Instagram posts screaming at you for attention and to sell you something. You are divinely made, and the intuition on how to feed your body is inside of you. TRUST YOURSELF.
What is healthy for one person may not be what is healthy for you. YOU are the one who can listen to your own body to decide that.
My favorite resource for learning how to feed yourself and healing your relationship with food is the book Intuitive Eating. I LOVE this book. It has literally changed my life and changed my relationship with food. It's the best $10 you'll spend this year. I feel like the more that I have healed my relationship with food, the better I have been at teaching my kids how to have a good relationship from the start.
So when it comes down to it, I feel best when I eat veggies, whole grains, a bit of meat, eggs, and a bit of dairy, and I can totally handle a serving of sweets almost daily. I do not do well with low-carb eating habits, I don't love to eat a lot of meat, and I get a headache if I eat too many artificial colorants. This is something that I've learned about myself over time and by using trial and error. I got to my conclusions much faster after reading Intuitive Eating because I learned how to honor what my body was telling me.
The beauty of life is that YOU GET TO DECIDE! Don't buy into diet culture and programs, friends. Invest your time and energy into figuring out what works best for you!
Because it's a little different for everyone based on how we were raised and our backgrounds, today I want to share my approach to eating, including how I incorporate balance into my eating structure, feeding kids, and what I believe "healthy" really means.