Today's recipe for Hot Buttered Pretzels from King Arthur Flour is fabulous!
I have a few pretzel recipes up my sleeve. You've got to try: Homemade Pretzel Rolls, Big Soft Pretzels and Parmesan Pretzel Bites with Parmesan Dipping Sauce.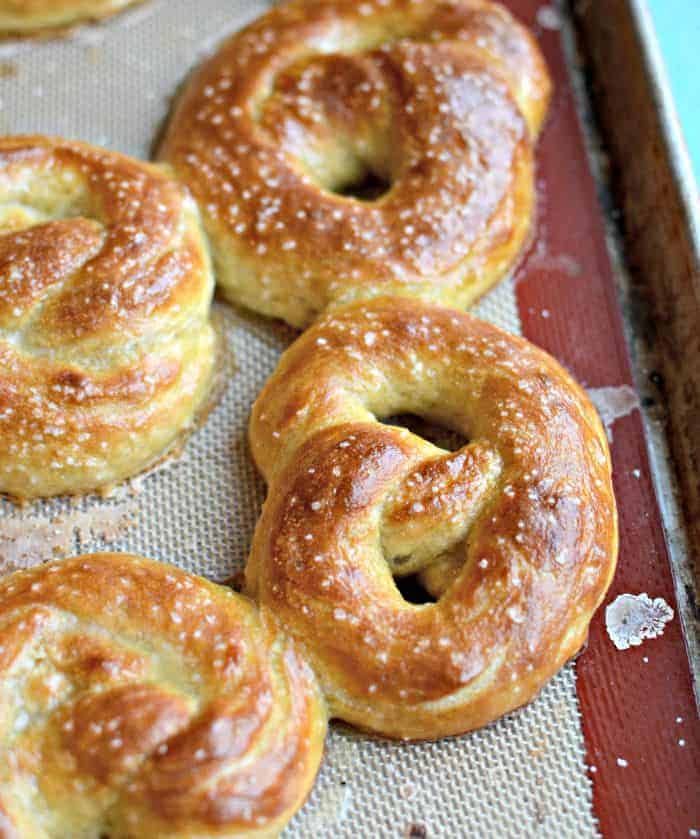 Hot Buttered Pretzels
Find the Hot Buttered Pretzel Recipe Here!
My kids and I made these last week on an uncharacteristically rainy summer day. They were the perfect snack and were super fun to make too. The recipe makes 8 buttered pretzels, which is nice because you don't have a million to eat (which I would do, so sometimes it's better to eat one or two and then run out).
I picked out the two prettiest buttered pretzels to walk over to Thomas and my sister, who were working at the hardware store. I was balancing them on a plate and trying to open an umbrella and the biggest prettiest pretzels of them all slid off the plate and landed right in a puddle. Saddest. Thing. Ever. (Ok, not really, but it was pretty sad). There are rarely puddles in my desert-dwelling life and it just happened to land right in one. And it was so pretty. And so tasty. Did you see the hot buttered part to this title?! Paula Dean says it best.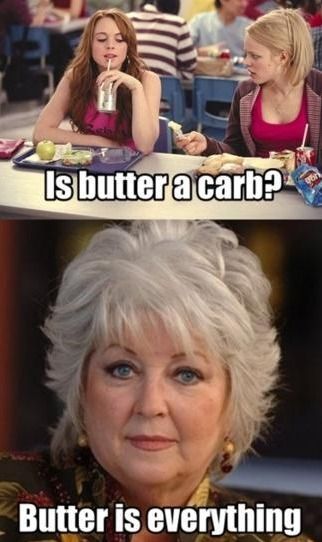 Isn't that the truth? Finishing off these hot pretzels with a good slathering of melted butter makes them amazing.
I've made lots of homemade pretzels in my day; I love them! The "buttered" aspect in the recipe title caught my eye on this recipe and I popped on to the King Arthur blog and started reading. The dough is really easy and simple to make and the part I liked best, you don't have to boil the pretzels before baking! That's a step I didn't mind skipping. Instead of boiling the pretzels they sit in a hot water and baking soda bath for 2 minutes. This was so much easier than boiling them, but they still have that gorgeous color and chewy exterior. I'm a big fan of this new-to-me method!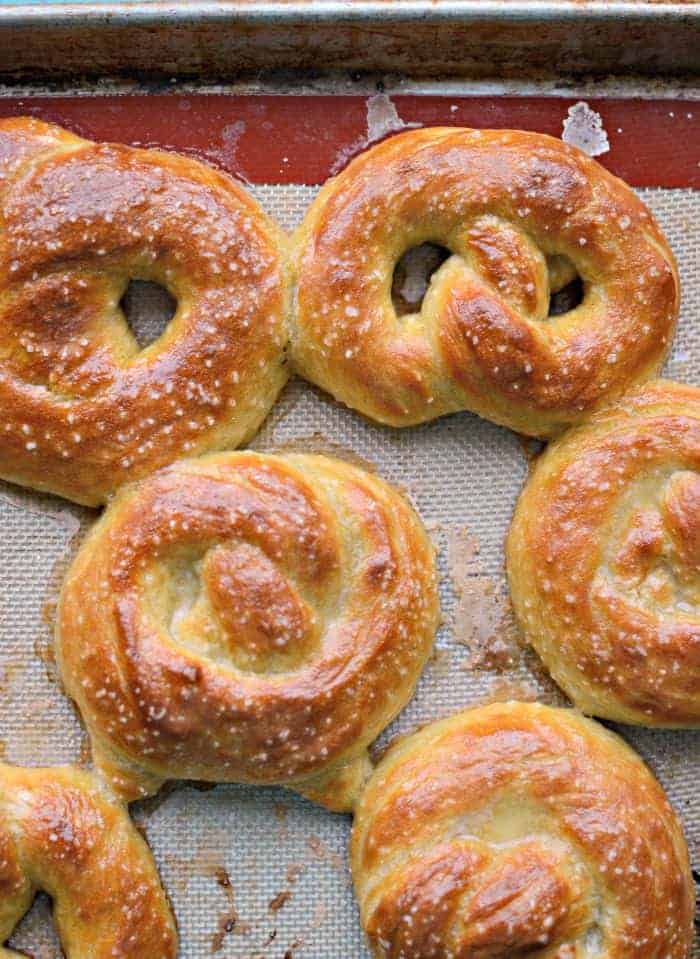 King Arthur has posted a huge tutorial for this recipe on their blog. I thought about rewriting all of it, but my 39 week pregnant self decided to save a little energy and just send you to their site. You can find the full recipe along with step-by-step photos (because showing how to properly shape a pretzel is a pretty visual process!) on the King Arthur Flour website.
Find the full recipe here.
I highly recommend bookmarking this one because not only do they taste amazing, but they are really fun to make too. Plan on getting the kids in the kitchen; this is a great family project with tasty results in the end.
Find the Hot Buttered Pretzel Recipe Here!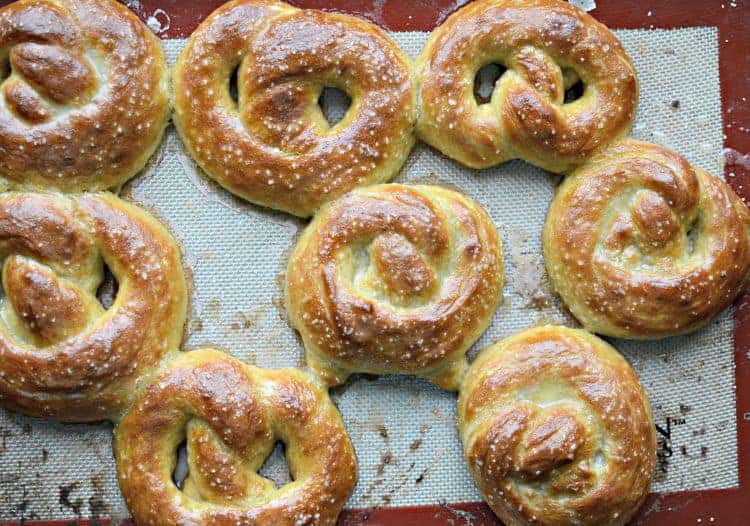 Forgive me for not posting the whole recipe, but it was too good not to share in some form.
I'm due in just a week! Plan on a few baby pictures sometime soon. And yes, he still needs a name. Thomas loves Mark. I like Eli and Jacob and we can't decide on one that we both like (and we have talked about a million names!). Time will tell, but wish us luck.
Find the Hot Buttered Pretzel Recipe Here!
Check out these recipes if you're in the mood for making bread:
Give these Hot Buttered Pretzels from King Arthur Flour a try. They won't disappoint. Thanks so much for being here. You all are the best.