Today is a big day! I've been deciding whether or not to keep this blog for weeks now… and the verdict is yes! I still want all of my recipes in one place, plus it will be fun to share all of my new knowledge with anyone who cares to read.
This decisions wasn't something that I woke up one morning and decided was for me… I've been gathering bits and pieces of information for years – A little about MSG, or a red flag about microwaving food in plastic containers. Nothing was to concrete, but I knew that there were lots of red flags around and I decided this summer to see what all the hype was about.
The First Step:
My first step to "going green" has been knowledge. If I didn't know what I do then I wouldn't have the conviction to make huge changes! Here are the recent reads that I have been enjoying and gleaning lots of information from!
Slow Death By Rubber Duck – This book was just out on the shelf at the library and I picked it up because of the cover… I devoured it in 4 days. It doesn't address food issues so much as the chemicals in everyday things that we come into contact with. This really opened my eyes to the world of strange things that have been made in laboratories that we know nothing about. It isn't until after people get sick do we think something might be wrong with some of the chemicals. This made me think about the chemicals in our food a little more.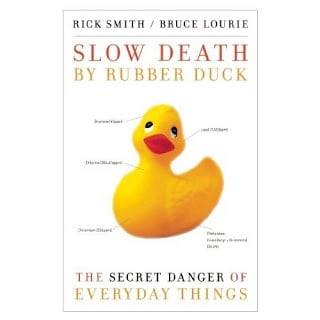 Henry went on a nursing strike and my neighbor let me borrow this book because it had some homemade formula recipes in it (homemade formula… I know what you are thinking, but look a little more into what is in baby formula). Well I ended up reading a lot more than the recipe she marked. This has lots of technical terms about food. I describes why sugar and some fats are harmful because of the molecular changes that happen to them in processing. I LOVE this book.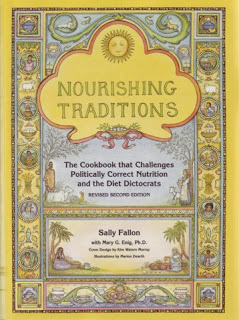 I'm on a waiting list for this at the library, but I hear it is a must read. I'll let you know how it goes.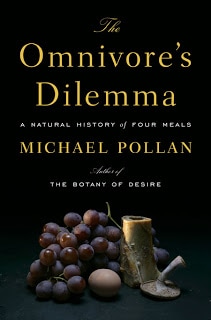 I randomly picked this book up too. She has great guides on buying organic (what you should get and what isn't as effected by pesticides and the like). She has lots of tips and things for going green. She even has levels of "green" light, brights and dark green, so you can see what feels right for you. Her recipes have also been really good!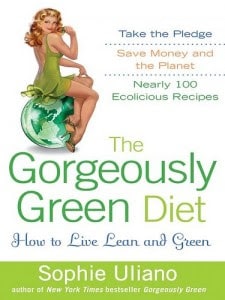 Well I have many other books in my basket and I'll let you know if there are any keeps. I've been making new recipes daily! So I'll have more of those after then have been perfected.