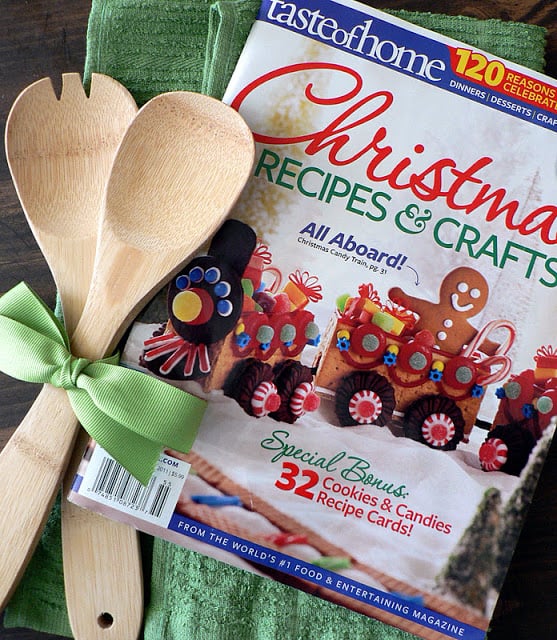 A good friend gave me this awesome gift. What I loved was how the whole package was the present, wrapping included! She obviously knows what I like!
Here is what she gave me: dish towel (14.5 x 27 inches), set of wooden spoons, Special Edition Christmas Taste Of Home Magazine
Here's how it came!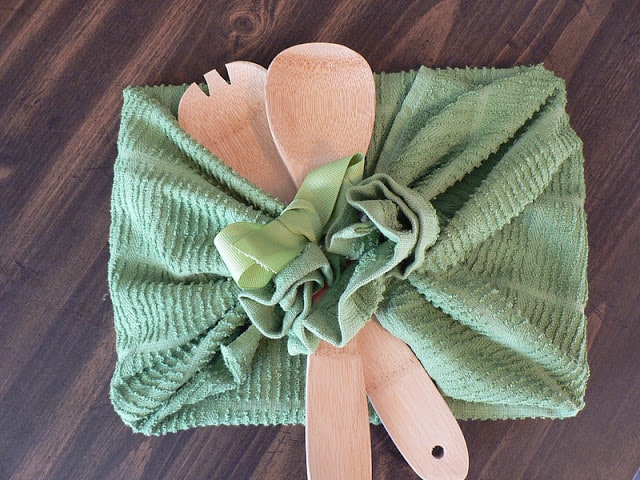 It was pretty simple to recreate. I used a red tie, so that you could see it better, where she used 2 matching green. You simply lay the magazine in the middle of the towel, gather up all of the towel at one end of the magazine, secure it with the ribbon and repeat on the other end. Tie the wooden spoons onto the both ribbons, which will keep the package closed, and then tie a bow.