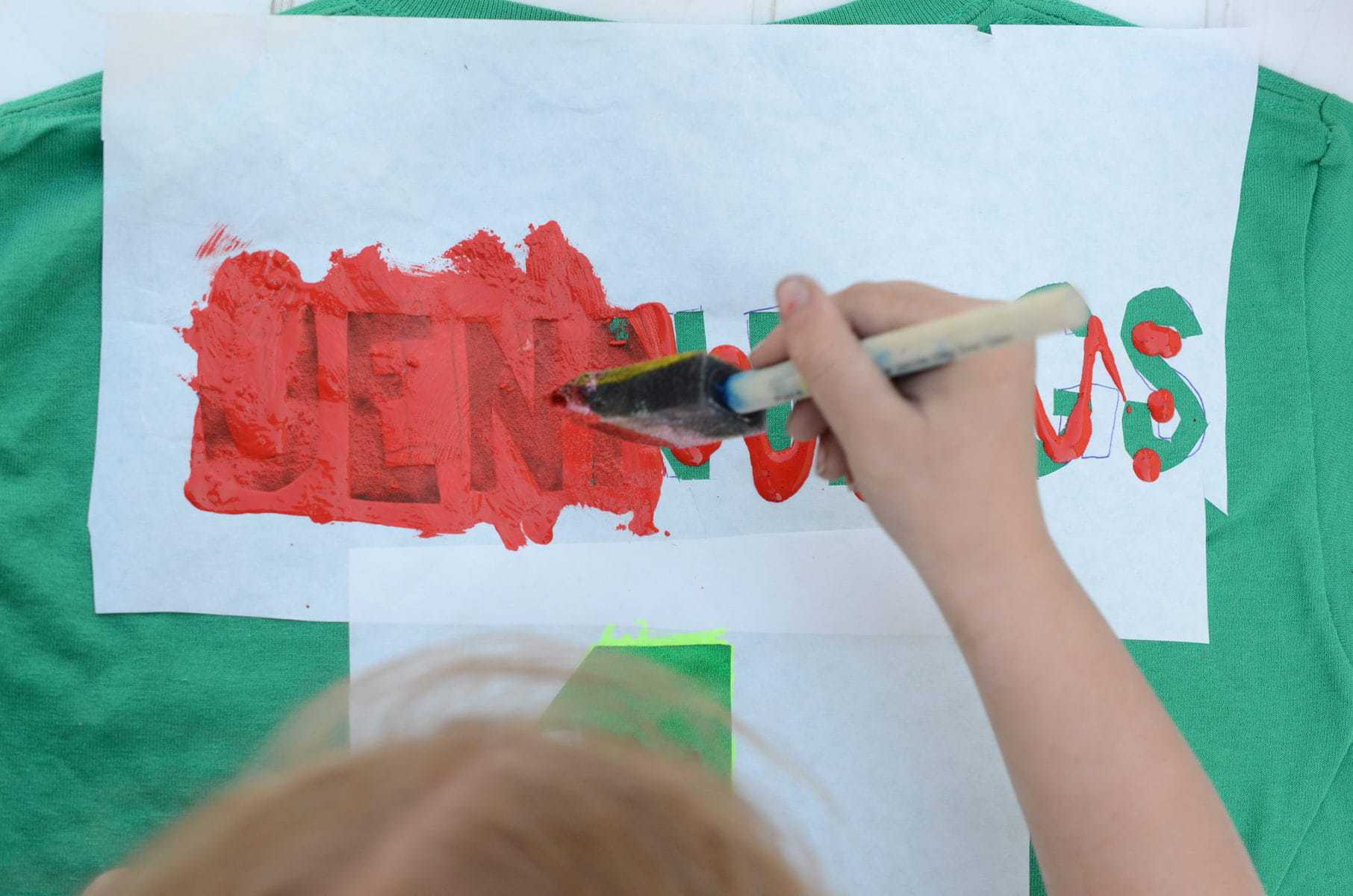 Summer is upon us and I feel like there are a million reasons to make t-shirts. I"m sure you have some of the same reasons to craft up a t-shirt as I do. You probably have summer camps, VBS, Cub Scout camp, family reunions, vacations, and sports to attend on top of all of the fun holidays like the Fourth of July and your towns annual Strawberry Days. Why not let your kids make some of the t-shirts on their own this year?
I posted a freezer paper stencil tutorial last year and I'm used the same method again this year. It's such a cool thing to know how to do that I thought it would be OK to blog about it again.
You can find the complete tutorial on how to make a freezer paper stencil here.
Last year we used freezer paper stencils to make Birthday shirts and shirts for the Fourth of July. This year we made our own T-ball shirt. This was my oldest daughter's first time playing t-ball and we moved down just a little too late to get signed up in time to have a team shirt ordered. The day that shirts were handed out at practice was rough… she didn't get one! And of course I had no idea this would all happen 3 days before the first game. So as any Mom would do I paid out the nose to have a green shirt sent to my house via the internet and it arrived just in time. We decorated the shirt and she couldn't have been more pleased with how hers turned out.
Since sister was painting the boys needed to also, and so did her cousin. The baby painted a shirt with the letter "G" for Gators (the t-ball team) and Henry painted a cape. He's the official "Gator Guy" at all of the games; their number one fan. The girls got a little crazy with the paint but I didn't care, it was their project not mine.
Here are the kids working.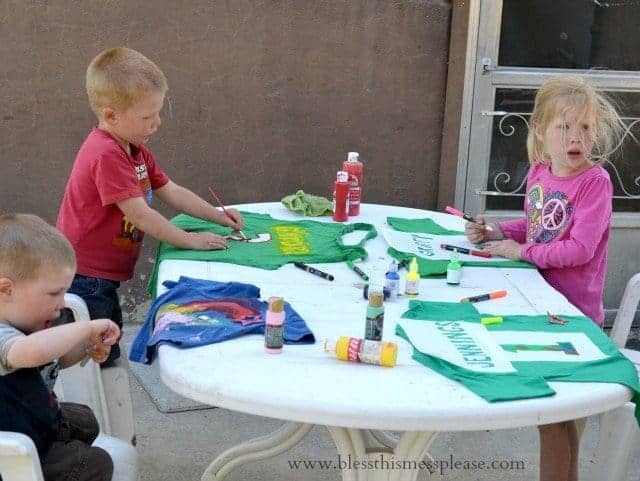 The beauty of the stencil is that the kids have a lot of freedom to paint, color, and create but it keeps a handle on things. We used fabric markers and acrylic paint on the shirts.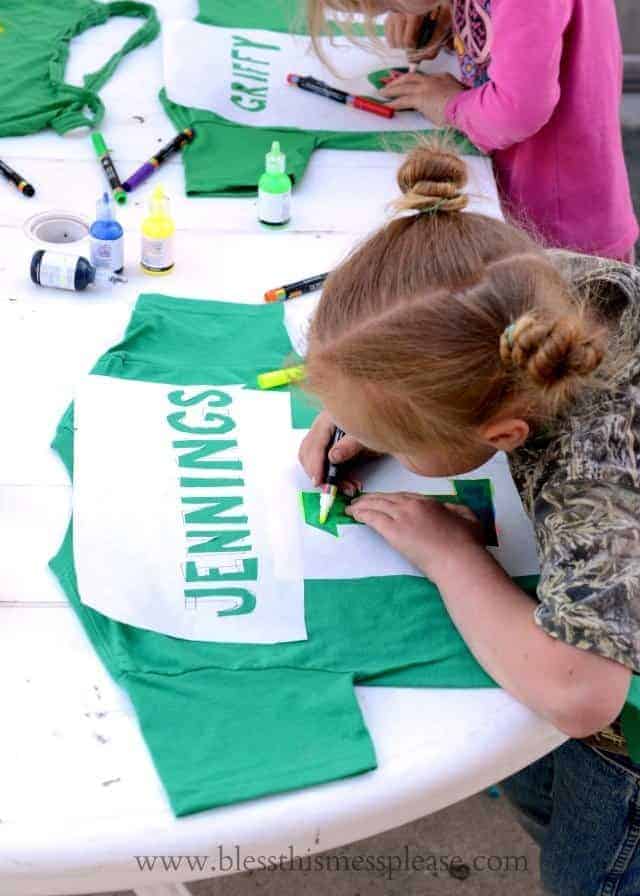 Messy, messy, but it the letters come out nice and crisp!
Even the baby who isn't 2 yet did his own shirt. This is a reverse method from the above pictures. Instead of painting in the letters, he had a letter for the stencil. When I pull the "G" off you'll see the unpainted shirt underneath.
I don't have any great after pictures, there was too much life going on to get one! But I assure you that the shirts and cape turned out adorable. I love that the kids were in charge of the project and were able to take ownership in it. This type of stencil really allows them to do it on their own work and creating without having a paint-filled mess of a shirt at the end. I think older kids could even create and cut their own stencils which would really give them a lot of freedom.
So there you have it! Another great reason to check out that freezer paper stencil tutorial that I did last year.
What events or holidays do you think you'll be making shirts for this year? I think I have the kids make another round of shirts for the 4th!
Thanks for stopping in.