I got a make-over! Well, not me, this here blog got a face-lift and I couldn't be more pleased with the results. I contacted Jessie from Love Jess Design a few months ago to get on her waiting list and the last few weeks we've been emailing and working on the design. I loved working with Jessie; she was prompt, kind, took the time to get to know the blog before designing, and her prices are great. Thanks for all your hard work, Jessie.
If you are reading in a reader, jump over to the actual blog and take a look! I get a new kitchen and a new blog look all in one week. How lucky am I? Speaking of kitchens, I thought I'd give you another look. I didn't even see the babies undressing when I took the last pictures and didn't even notice until someone commented on it (we were getting ready to go swimming for family night, FYI). So here is a naked-free picture.
Thomas put in the dishwasher, microwave and hood, and a light fixture over the bar, and I made some curtains from a queen bed sheet. The thing on the bar is my wheat grinder, if you are wondering. That bar is the thing dreams are made of, isn't it?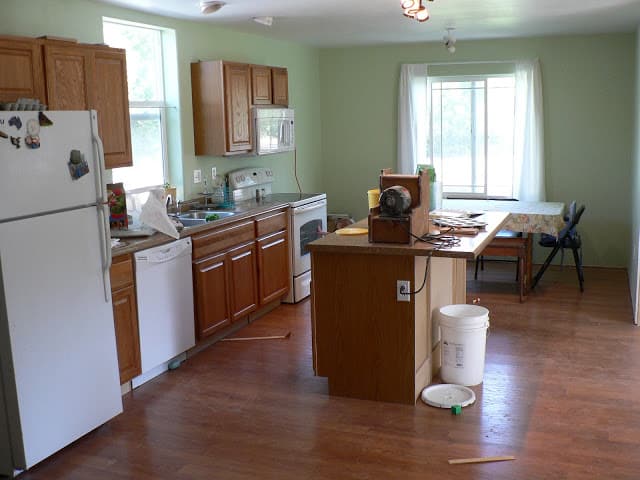 And here is a sneak peak at the hutch I've been working on all week long. I'm done with all of the painting and such, but I'm going to let it cure over the weekend. I am in love with how it turned out. I think it might be on the top ten list of things that I own.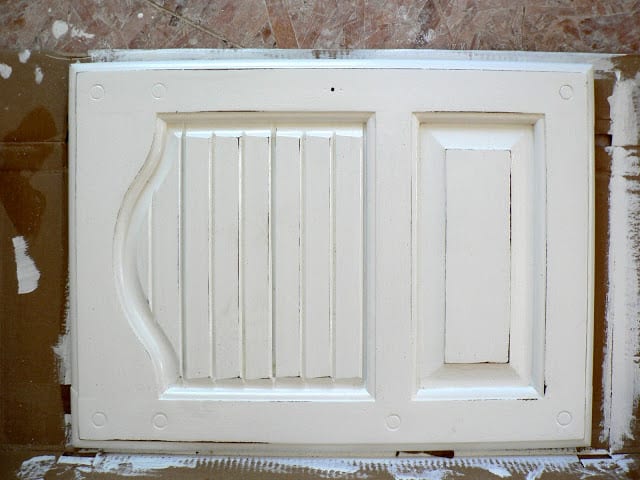 While I had the paint out, I decided to paint my bar stools too!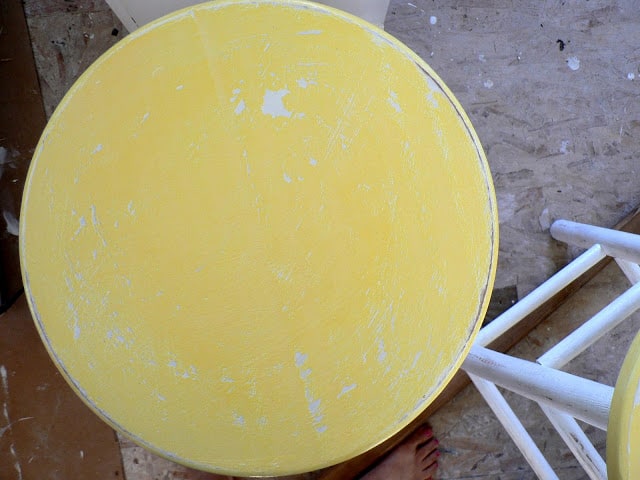 I hope you have a great Memorial Day weekend. My baby is turning one and I'm helping with a twins baby shower for my sister-in-law. I love a party-filled weekend.