Join me in The Happy Heart Challenge – 50 Days to a Happier, Healthier You! Printable PDF to help you track your goals and progress are included.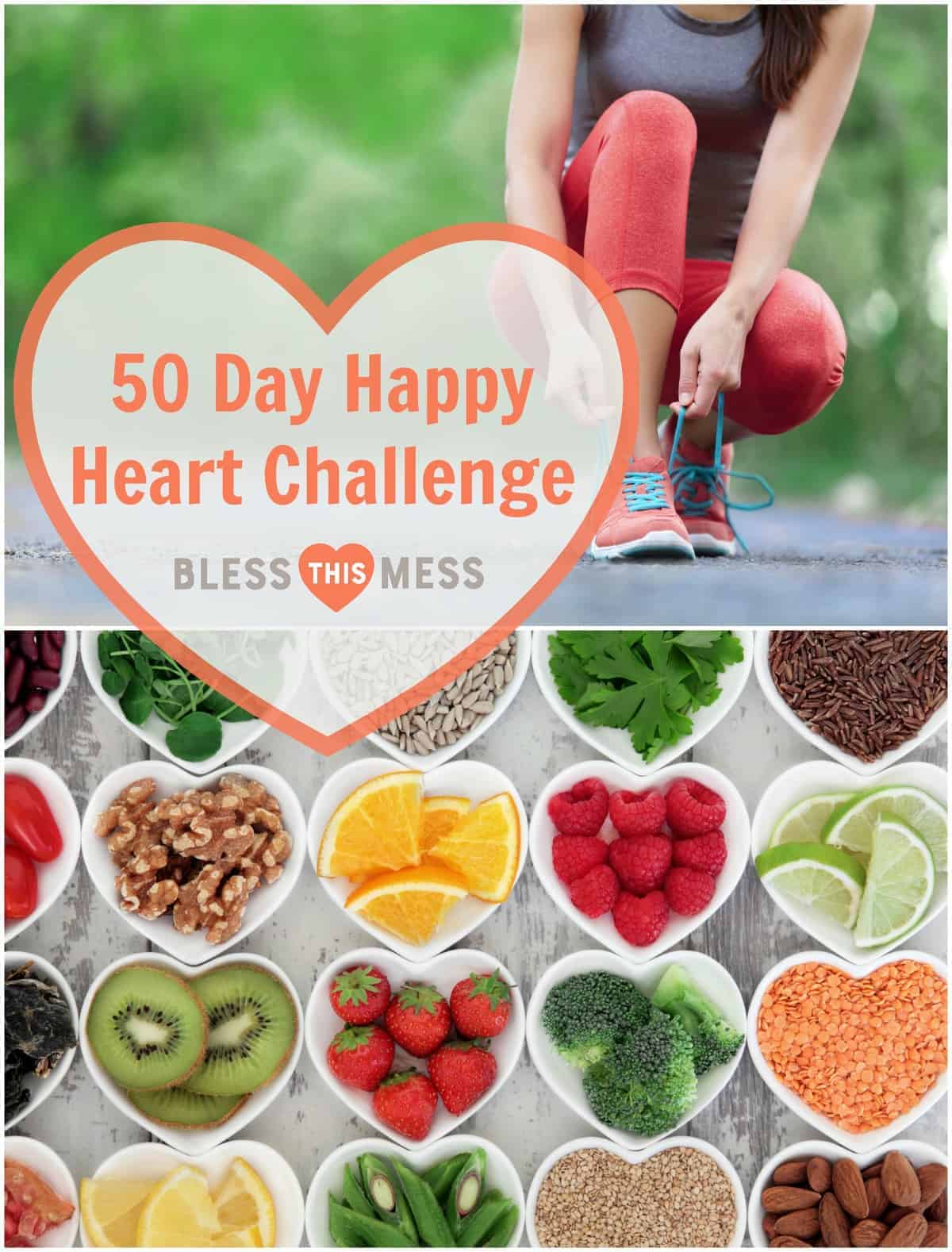 Welcome to a fun Happy Heart Challenge to get you started on a journey to a happier you! The number challenge focuses not on pounds lost or calories counted – it's an approachable, real-life strategy for being a little more intentional about your time.
This challenge runs the course of 50 days. You can start today, you can start Friday, you can start next month. The beauty of this challenge is that it can be started at anytime that works well for you.
Over the next 50 days, I challenge you to:
Log 100 miles
Eat 50 meatless meals
Enjoy 50 days without stepping on a scale
Meal plan for 30 days
Write 20 "abundance" journal entries
Go 14 consecutive days with no sugar
Go on 4 dates with yourself
Write 3 letters of appreciation
Read 1 book just for fun
Spend less time mindlessly scrolling and more time taking care of the most important person in your life: you. Because here's a little secret: if you don't take care of yourself, no one else will.
This Happy Heart Challenge comes with a free printable PDF page to help you reach your goals. Isn't it pretty? My friend DeDe from Designz by Dede made it!