This Free Family Meal Plan includes tomatillo ranch burritos, butternut squash macaroni and cheese, roasted tilapia, and more!
A few posts that will help with your meal planning: 3 Steps to EASY Meal Planning + FREE printable calendars, 14 Day Clean Eating Meal Plan for the Whole Family and 3 Tips for Making Meal Prep EASY.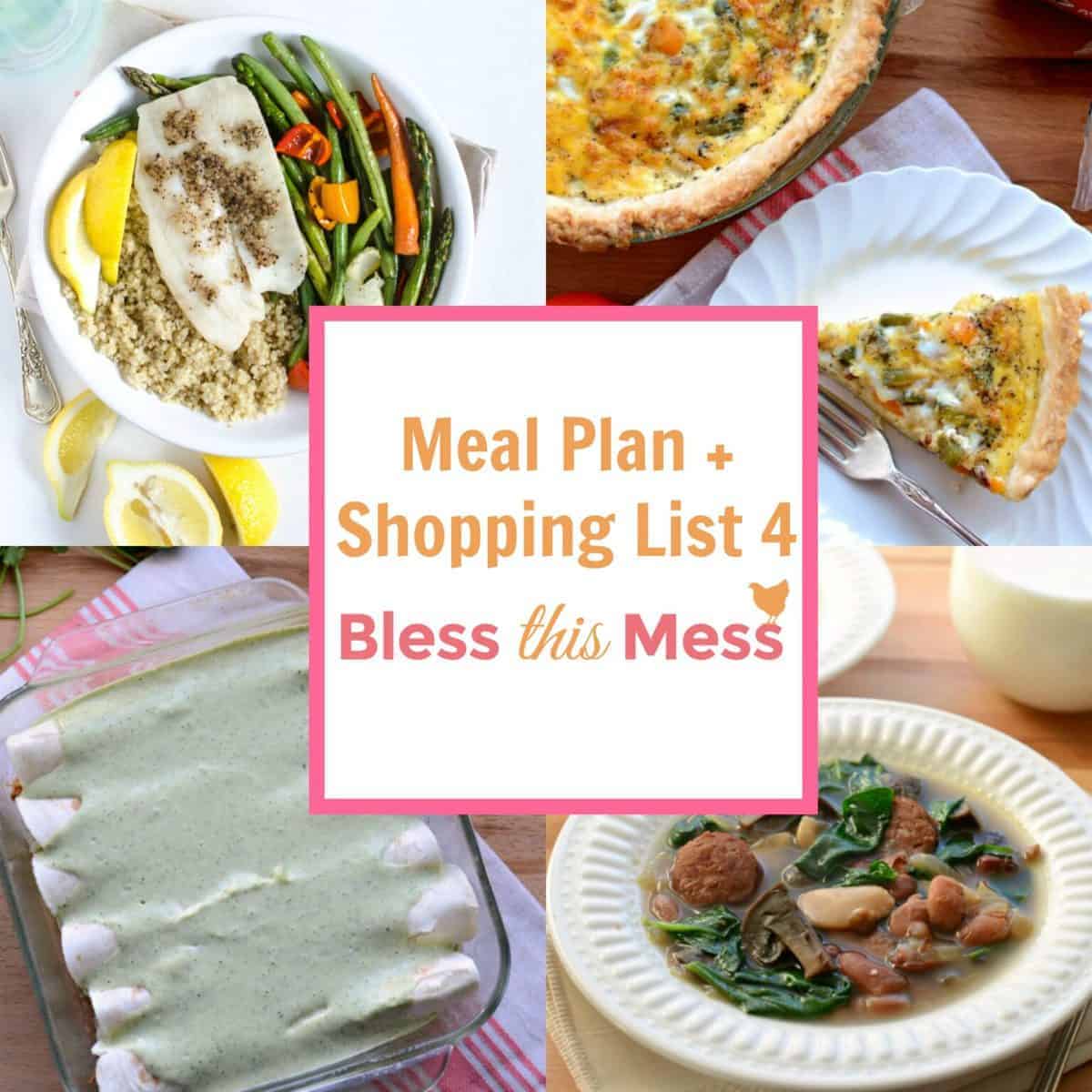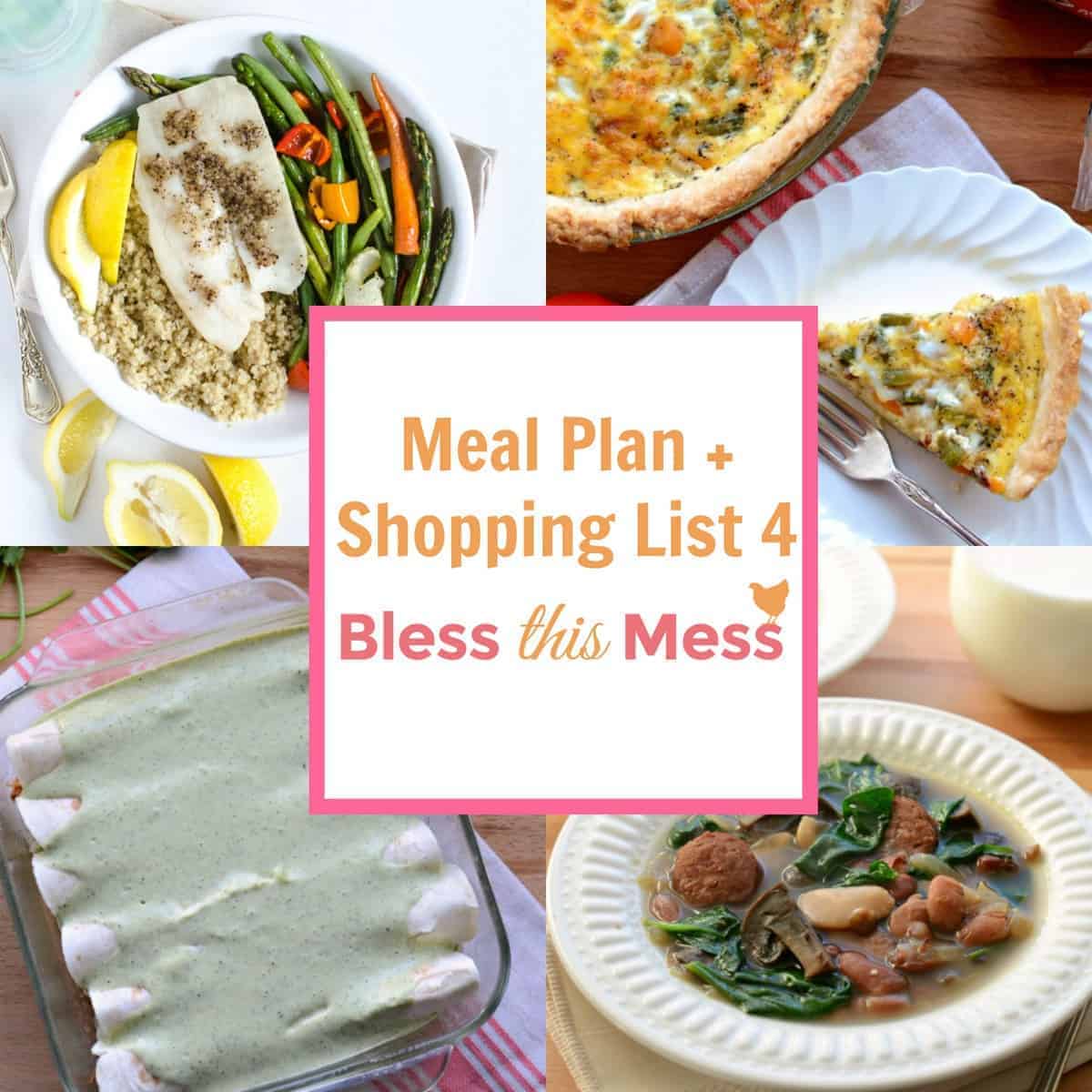 Free Family Meal Plan
Welcome to our fourth weekly free family meal plan - it includes a free printable shopping list!
The number one thing that I hear from you is that you don't have a lot of time when it comes to getting a healthy, family-friendly meal on the table. This free meal plan is going to help! I have come up with 5 recipes for the week + one sweet treat and made a PDF printable shopping list to go with it. All you'll have to do is collect the recipes (just visit the link under each picture and hit print), print off the shopping list, and you know what you are going to make all week long. I thought 5 recipes was ideal because that leaves a night for eating out (or going to Grandma's for dinner) and a leftover night. So really, you have a whole week squared away! YAY!
This easy free meal plan is full of healthy, real food dinner ideas that don't have exotic or expensive ingredients. These recipes are quick and easy to make, and the whole family will love them. I hope this is a game-changer for you!
Let's take a look at this week's recipes. Under each recipe, I've given some tips and tricks on how you can prep the meals or part of the meals in advance if you are into "Food Prep Monday," as well as other useful information.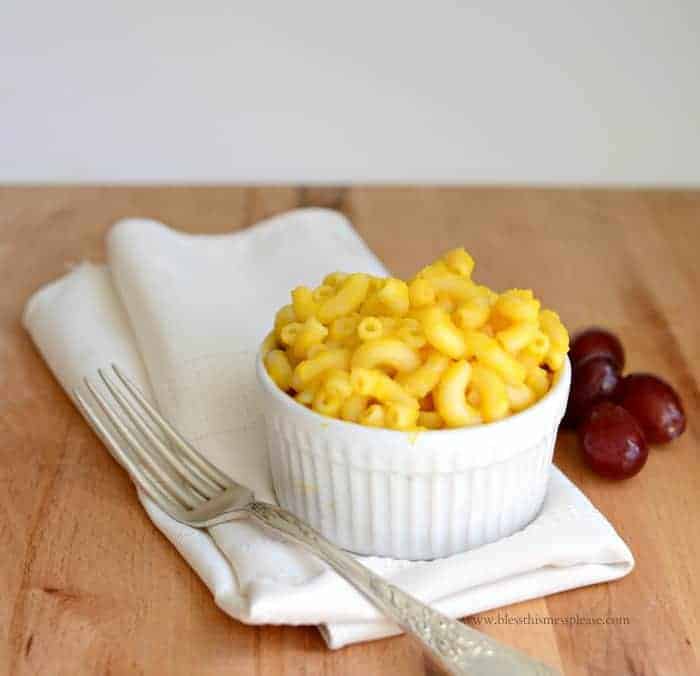 Long live hiding vegetables in your meals. This pasta dish looks perfectly cheesy, but it has a bunch of butternut squash hiding in it. My kids love pasta in all shapes and sizes and I love adding squash to it. You can peel and cube your butternut squash beforehand to make cooking night simpler. I like to make this for Meatless Monday and serve it with some fresh veggies from my Veggie Box and a side of fruit or a smoothie. Easy!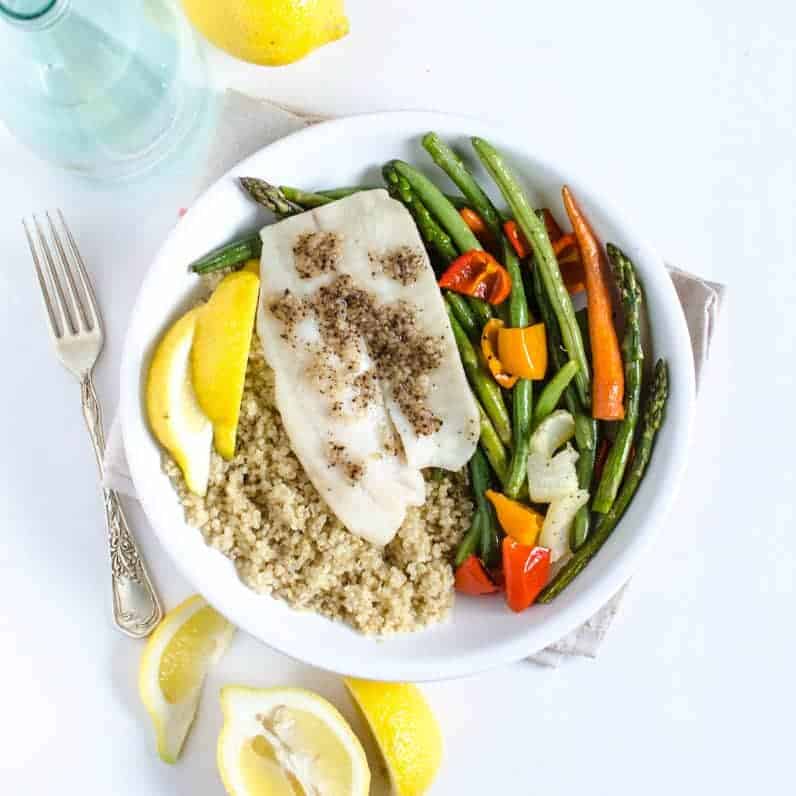 I wrote this recipe around a specific brand of ready-to-cook tilapia (I still buy this product and really do like it). I like having some of these in the freezer because they are so easy to put together and use. If you don't want to buy this brand, here is a great tutorial on how to cook fish in parchment paper. I've been working on getting more fish in our diet and this is one of our favorites because the little packets help the fish to stay nice and moist. You can cut the veggies up beforehand and cook the quinoa ahead of time, too. I like to serve this with a little lemon, but it is also delicious with this roasted garlic vinaigrette on it. You can also make the dressing ahead of time (and I would recommend doing that).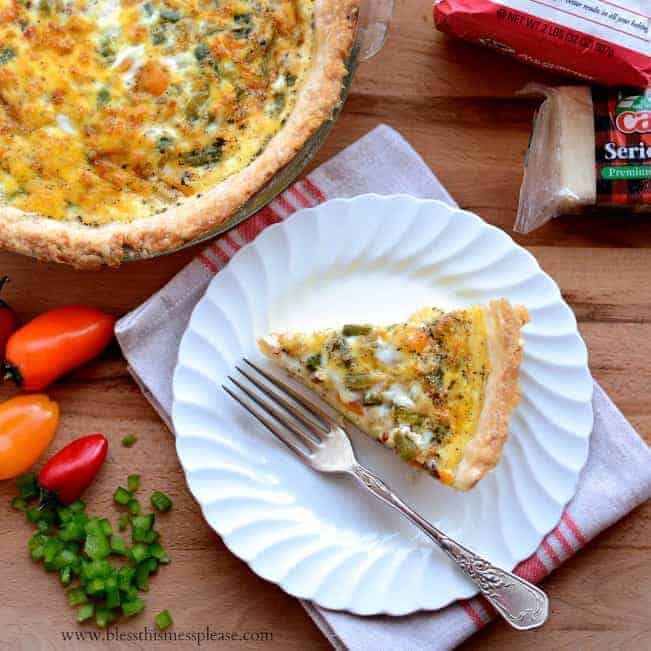 Long live quiche. This simple dish is full of veggies and has a base of eggs, which makes it inexpensive to make. You can buy pie crust, but Wholefully has a great whole wheat pie crust recipe that I love. With just a little good cheese and a few slices of bacon, this fun dinner has a lot of flavor. I like to make two of these at the same time and use one for breakfasts later in the week. You can chop your vegetables ahead of time, as well as make and refrigerate your pie crust if you are making it from scratch. This is great with a healthy Orange Julius Smoothie on the side.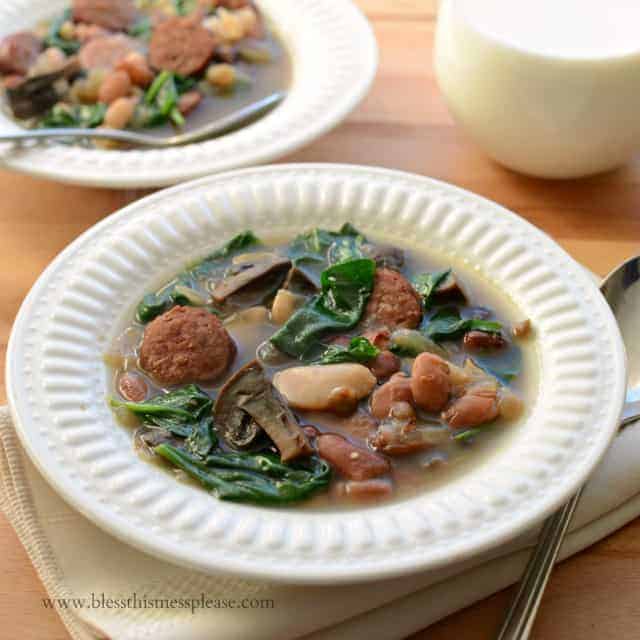 Long live the slow cooker! This recipes starts with dried beans, which I love, and has mushrooms, sausage, and spinach in it. This is a great meal for a busy afternoon, because few things are more awesome than coming home to dinner ready for you. I love this soup with a loaf of my delicious and easy no-knead crusty bread on the side, though cornbread would also be delicious. You could prep your onions ahead of time for this meal.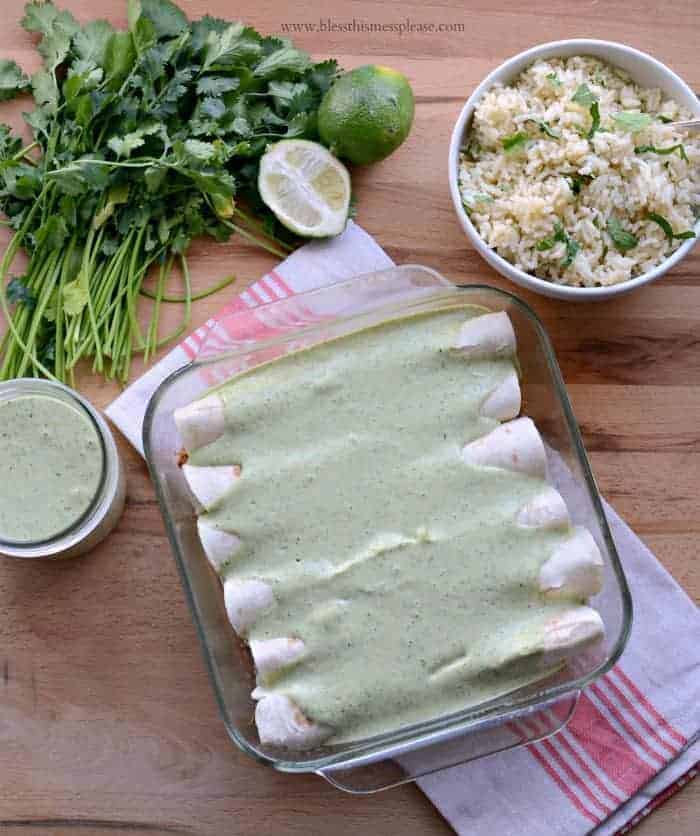 This recipe is one you are going to make again and again! We love these creamy smothered burritos! This is a great meal to use up leftovers, because you can really toss just about anything you want inside of them. If you had roast or a whole chicken in the slow cooker on Sunday night, this would be a great use for some precooked meat. You can precook your meat and make the sauce to go on top ahead of time. Just store them in a container in the fridge until you are ready to make this dish. These burritos are awesome with some simple blender salsa on top.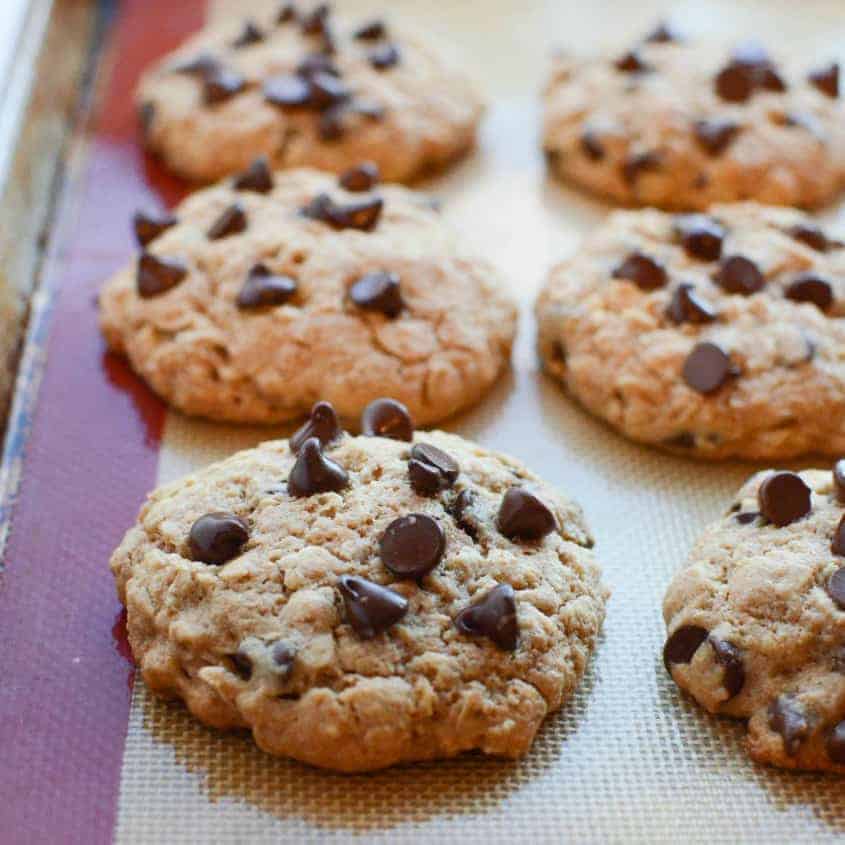 You aren't going to believe that these cookies are made with all whole grains and naturally sweetened with honey! Whip up a batch of these with your kids for movie night or after school one afternoon, and you might find yourself making a second batch for the weekend. We really love these cookies, and I love that they have some healthier ingredients in them.
If you plan on making all of these recipes, you can get the FREE PRINTABLE MEAL PLAN SHOPPING LIST FOR WEEK 4 here (just click and open the PDF to print).
I'm a big fan of getting some of the meal washed, chopped, and ready to roll before the day of because it saves me time on cooking day. It also motivates to me stay on my meal plan. It's a "I've already done some of the work, I don't want to waste that effort" kind of thing.
There you have it! 5 great family-friendly meals plus one sweet treat to make this week. I hope this family meal plan makes your life so much easier and that you can really use these meal plans in your home. Thank you so much for stopping in, and happy cooking, from my kitchen to yours.