Welcome to our second weekly Easy Family Meal Plan that includes a free printable shopping list!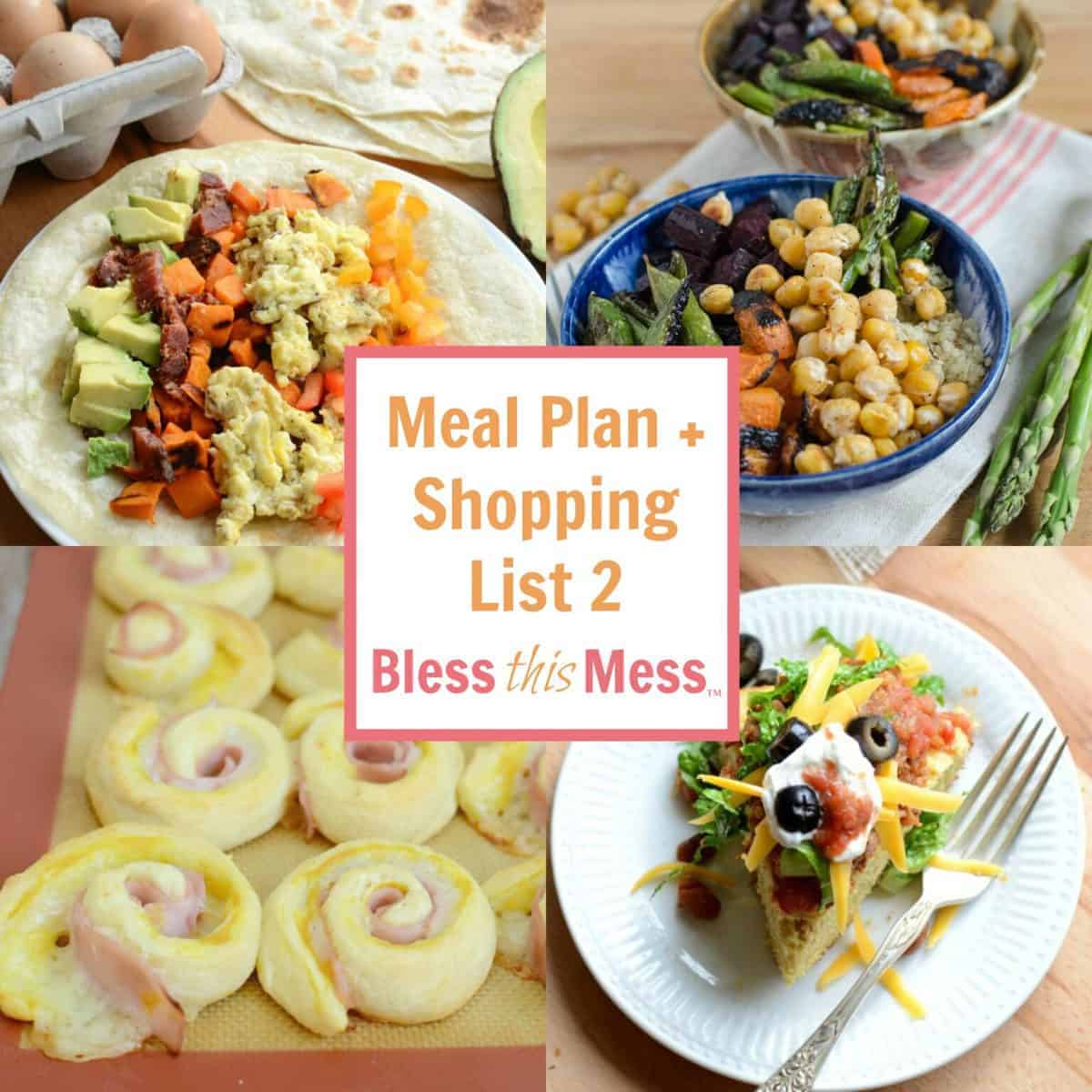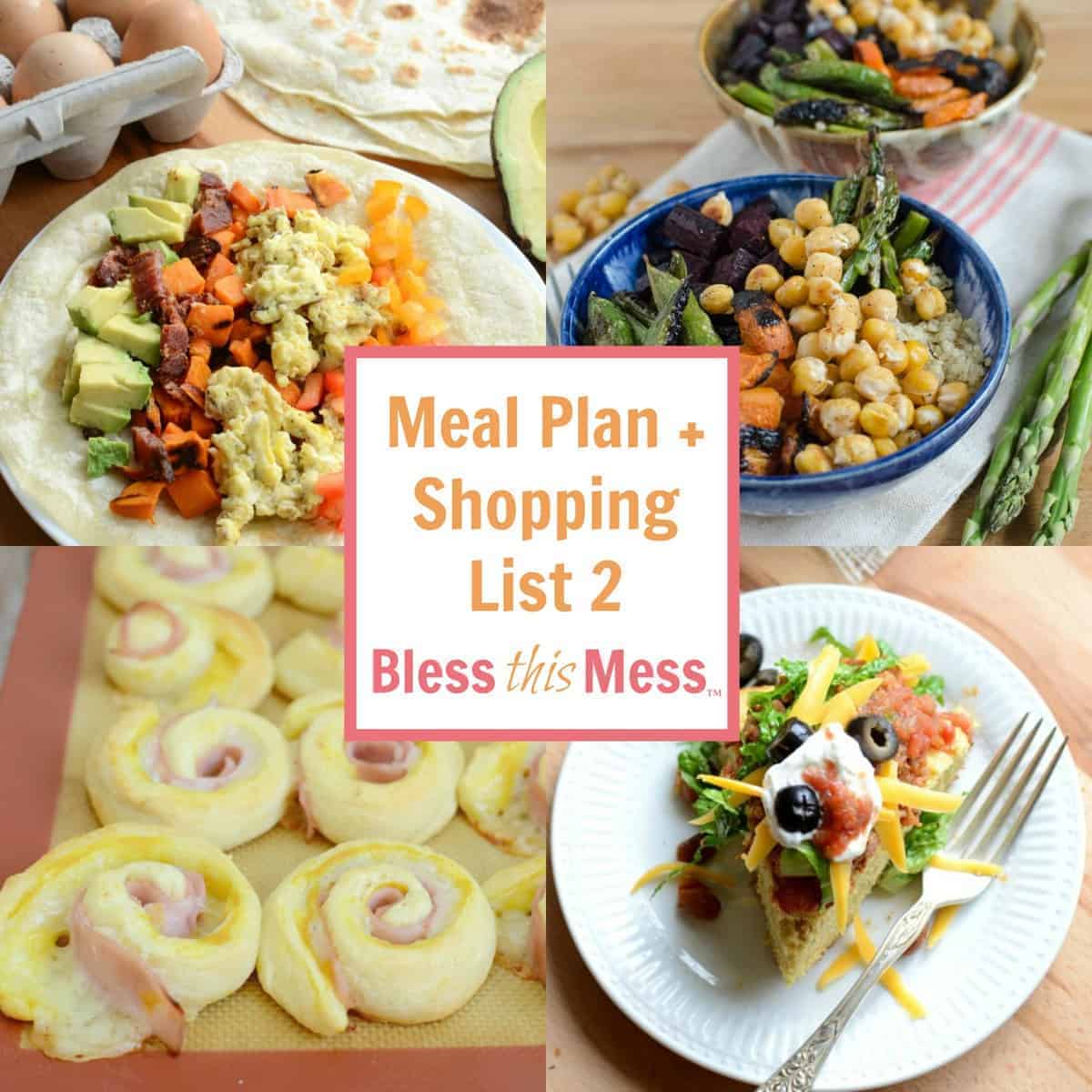 Easy Family Meal Plan
This is something that I've wanted to do for a very long time. The number one thing that I hear from you all is that you don't have a lot of time when it comes to getting a healthy, family friendly meal on the table. This easy family meal plan is going to help! I have come up with 5 recipes for the week + one sweet treat and made a PDF printable shopping list. All you'll have to do is collect the recipes (just visit the link under each picture and hit print), print off the shopping list, and you know what you are going to make all week-long. I thought 5 recipes was ideal because that leaves a night for eating out in the week (or going to Grandma's for dinner) and a leftover night. So really, you have a whole weeks squared away! YAY!
This easy family meal plan is full of healthy, real food dinner ideas that don't have exotic expensive ingredients. These recipes are quick and easy to make and the whole family will love them. I hope this is a game-changer for you!
Let's take a look at this week's easy family meal plan. Under each recipe are some tips and tricks on how you can prep the meals or part of the meals in advance if you are into "Food Prep Monday," as well as other useful information, tips, and serving suggestions.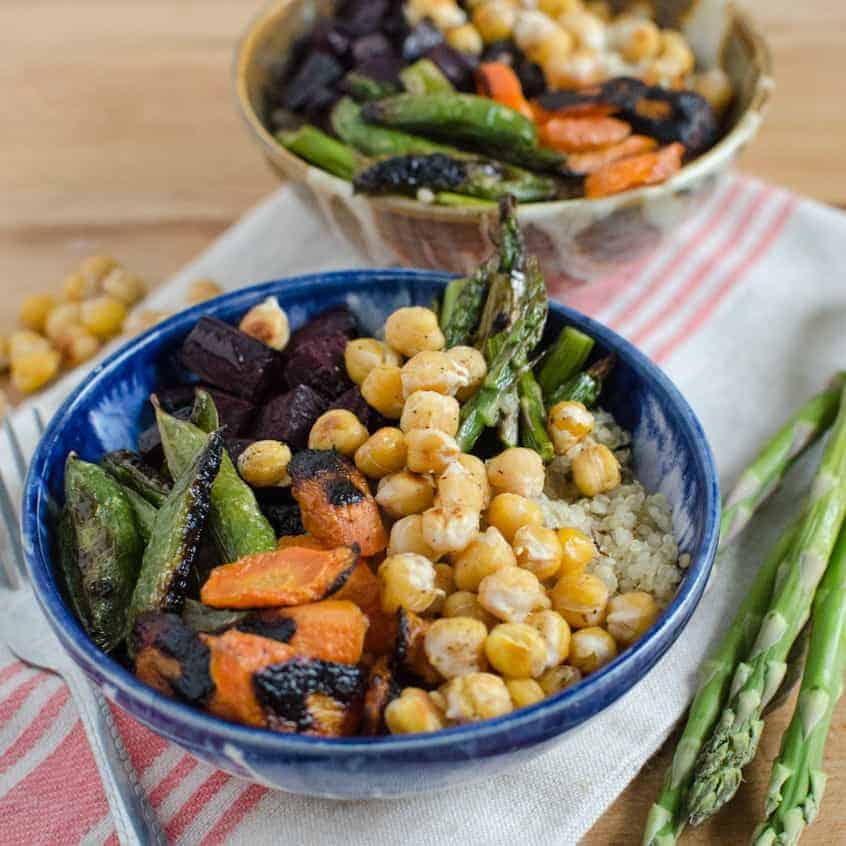 Monday: Roasted Chickpea and Vegetable Quinoa Bowls
Hello Meatless Monday! These simple veggie bowls are a whole meal in one dish, so easy, fresh, and simple. If meatless isn't your jam, serve this with some grilled fish on the side. We love these bowls with a little fresh lemon or this super simple roasted garlic dressing on top. If you are prepping ahead of time, you can chop all of the vegetables and cook the quinoa on your prep day. Just roast the vegetables right before you plan to eat them and reheat the quinoa. The roasted garlic dressing can also be made ahead of time.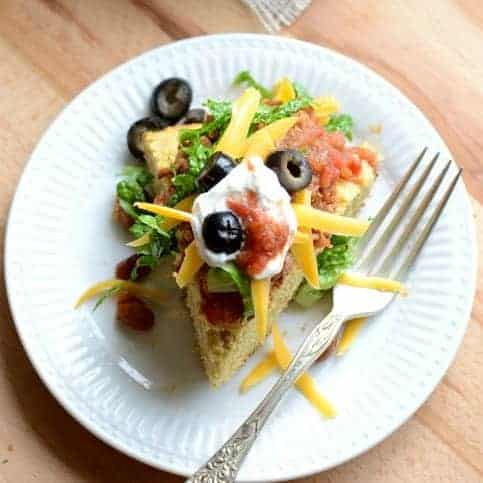 Tuesday: Healthy Whole Grain Tamale Pie
Hello Taco Tuesday! This tamale pie is a dish my mom has been making me since I was a kid. She used a box of Jiffy Mix and a can of chili, but this version is all homemade. I've made it healthier by making a whole grain cornbread and making a simple chili from scratch. It will only take about a half hour to make and bake though, so it's still very easy to get on the table. My kids love this dish because they can top it with what they like (long live the customizable meal!). You can make the chili ahead of time on your prep day as well as prep any vegetables you want to serve on top. I think the cornbread is best made the day of.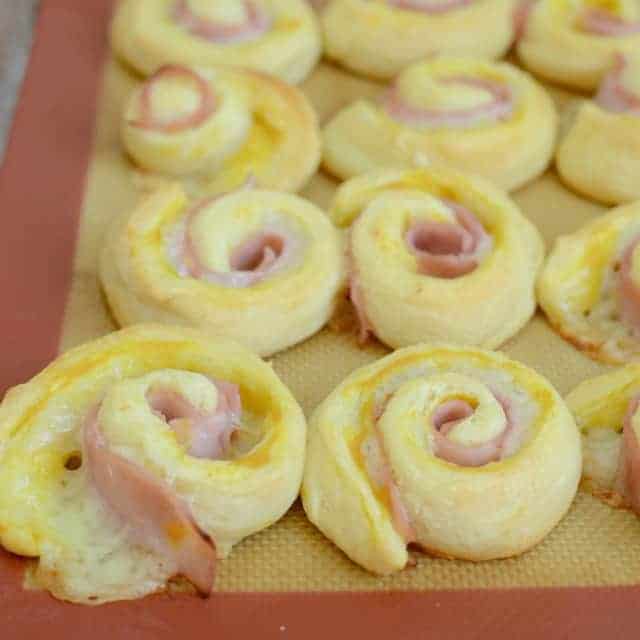 Wednesday: Quick and Easy Hot Ham and Cheese Pinwheels
These are one of my favorite "cheater meals." A can of crescent rolls makes this comes together in about 10 minutes. You'll definitely need side dishes for this. Pull out your veggie box + homemade ranch and some seasonal fruit to go on the side, and you can have dinner on the table in about 20 minutes. This is a great meal to make on the nights you have a lot going on or something after dinner, such as Scouts, church, or ball games.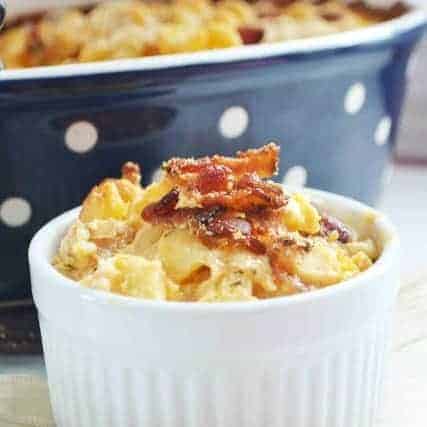 Thursday: Buffalo Chicken Mac-n-Cheese
Long live mac and cheese. Seriously, you can't beat a simple homemade pasta dish loaded with cheese. This is great with a side salad and some sliced fresh peaches on the side.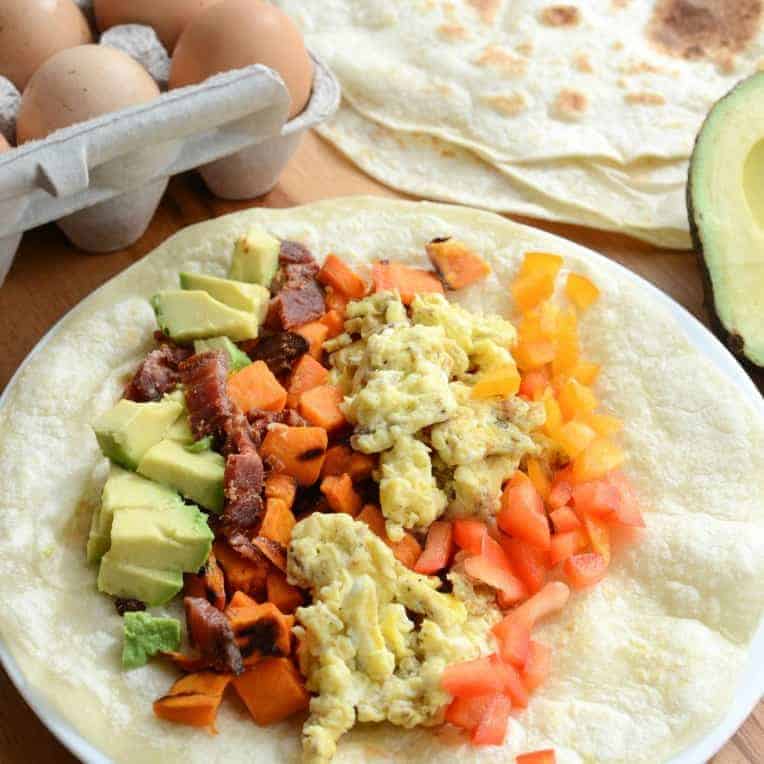 Friday: Healthy Roasted Sweet Potato Breakfast Burritos
This is another meal where the kids can add what they like and leave off what they don't; I love that. The sweet potatoes go so well with all of the savory ingredients. Need a little spice? Don't forget the hot sauce! Or, make a spicy homemade salsa to go on top (This is my favorite easy blender salsa recipe that can be spicy or not. Make it on Tuesday to have with your tamale pie, and eat more of it tonight). You can roast the potatoes ahead of time on your prep day, and just reheat them the night you serve the burritos.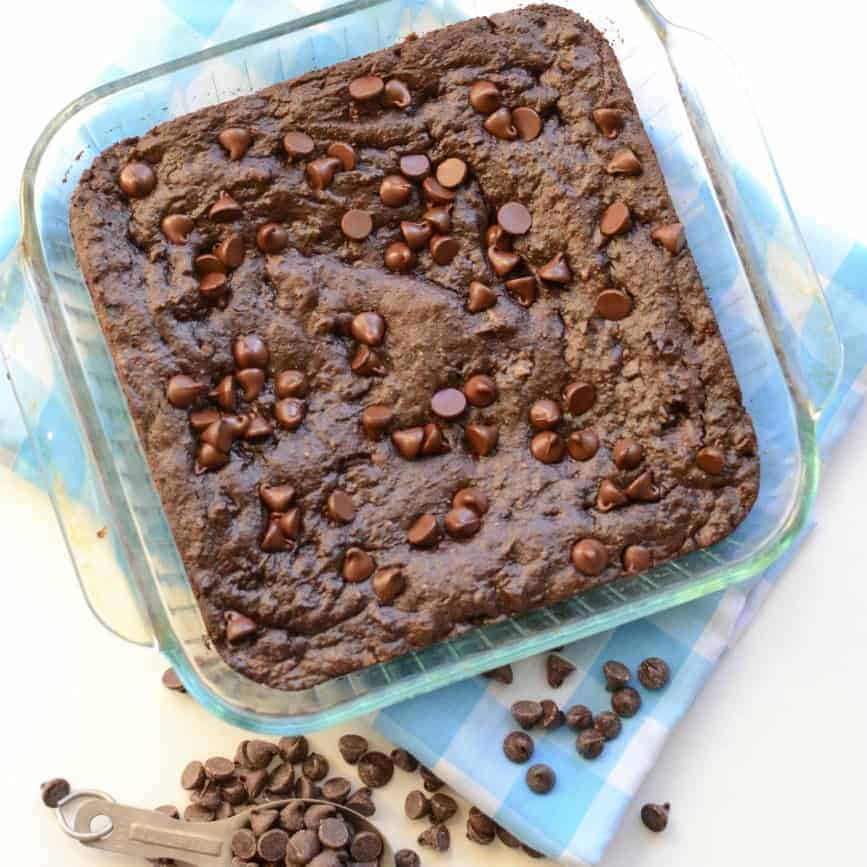 Sweet Treat: Healthy Lower Calorie Brownies
These are guilt-free brownies made with natural sweeteners and whole grains. They aren't quite like a normal brownie, but they satisfy a chocolate craving without too many calories. I love these cold or frozen. They can be made ahead of time on a prep day and stored in the fridge or freezer in an airtight container (this is my favorite container for the freezer as well as for my veggie box!).
If you plan on making all of these recipes, you can get the FREE PRINTABLE MEAL PLAN SHOPPING LIST FOR WEEK 2 here (just click and open the PDF to print).
You can prep some veggies and your sweet treat ahead of time if you'd like, or you can wait until the day of. I'm a big fan of getting some of the meal washed, chopped, and ready to roll before the day of because it saves me time on cooking day. It also motivates to me stay on my meal plan. It's a "I've already done some of the work, I don't want to waste that effort" kind of thing.
I'm so excited to offer these meal plans for you and I hope that you will use them often. Please let me know if you have any questions or have thoughts on what would make these better/more helpful/more user-friendly.
Thank you so much for being here, and enjoy! I have so many weeks of meal plans coming. Let me help you feed your family well, but easily! ENJOY!
PS. I launched my first YouTube video that I'm in this week! Check it out and I'd LOVE for you to subscribe to my channel!