ARE YOU READY TO MAKE FAMILY DINNERS EASY?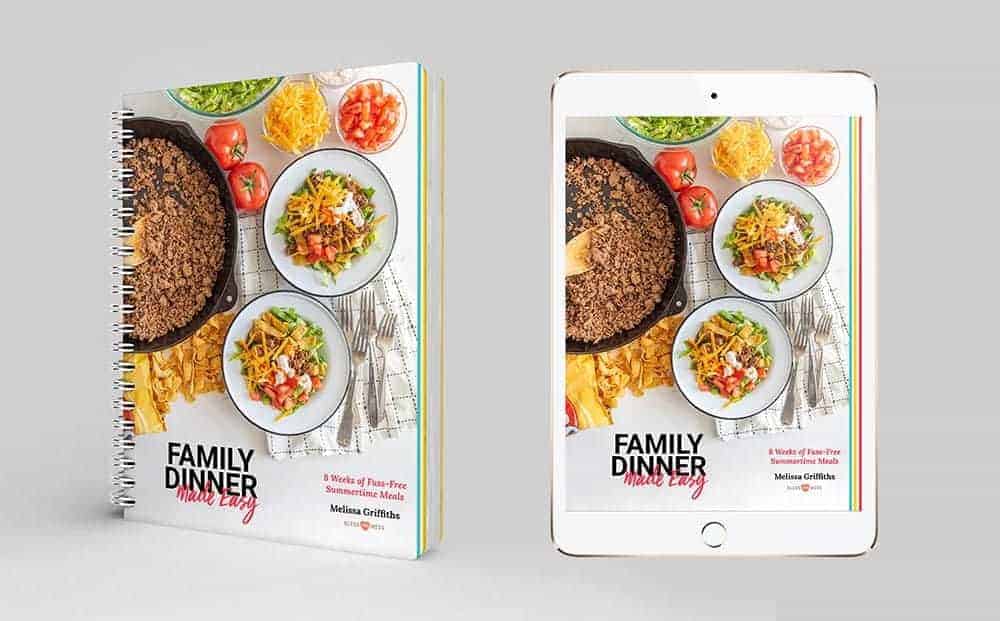 INTRODUCING FAMILY DINNER MADE EASY
A cookbook with 60+ simple recipes sure to please even the pickiest eaters, plus 8-weeks of grocery shopping lists already planned for you.
No matter how busy you are.
Even if you have limited cooking experience.
Even if you have a house full of the pickiest eaters on the planet.
This book will make your life easier.
ARE ANY OF THESE 4 BELIEFS STANDING IN THE WAY OF DINNERTIME BLISS?
Over the years I've learned that there are 4 beliefs that often stand in the way of dinnertime bliss. How many of these apply to you?
I'm a very busy mom and don't have time to cook. Making home cooked meals will mean setting time aside that I just don't have.
Coming up with meal plans is too difficult. I don't have the time or energy to plan what we are eating in advance.
I'm not someone who enjoys being in the kitchen. The last thing I want to do is spend hours cooking every week.
I have a house full of picky eaters. No matter what I make they will only eat certain foods. I feel like a short order cook some days!
I'M HERE TO HELP YOU MAKE DINNERTIME SOMETHING YOU LOOK FORWARD TO EVERY DAY.
Crazy busy? All of the recipes in this book use simple ingredients and are super quick to put together.
Hate meal planning? Now you don't have to do it! I've done it all for you. You can get 8 weeks of meals, snacks and desserts all planned for you – with grocery lists!
Not a huge cooking fan? No complicated techniques or fancy ingredients here. Just quick, simple meals you can feel good about feeding your family.
Surrounded by picky eaters? The recipes in this book were taste tested by dozens of moms with the pickiest eaters ever!
In Family Dinner Made Easy you'll get 60+ delicious, family-friendly recipes.
They are easy to follow and made with simple ingredients to get you through the summer. It's time to breakup with the stress and guesswork of figuring out what's for dinner!
What Real Moms Are Saying
Dozens of moms tested the recipes in "Family Dinner Made Easy" with their families.
I have super picky eaters and was nervous to try this. We had never had any of these flavors before, but my kids loved it and said it was definitely a keeper. My pickiest said on a scale of 1-1000, it was one million percent good!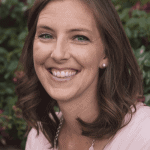 In this book, I found tons of ideas for easy meals that won't take much time or effort from me and are easily customizable for those in my family who aren't the easiest to please. This is a great resource for anyone looking to make dinnertime easier.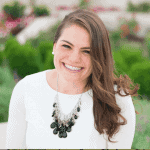 Coming up with meal plans has never been a strong point for me. I almost breathed a sigh of relief as I flipped through the pages of this beautiful book and realized that these were all recipes that my family would eat! The provided shopping list is something a busy mom can appreciate, but realizing that I already had many of the ingredients just makes it easier.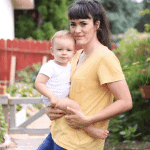 WHAT'S INCLUDED
8 weekly menu planners: Each week includes 5 dinners with serving/sides suggestions, 1 snack, and 1 dessert.

Detailed shopping list for each week: Simplify store runs with pre-planned, printable grocery lists.

Meal and ingredient prep tasks for each week: So that you can get your ingredients ready ahead of time, if you'd like, to make cooking go even quicker.

Serving suggestions for each meal: Don't worry about what to pair as a side dish with these simple serving suggestions.

Private Facebook Group: Ask questions, find support, and run ideas by this exclusive private group of likeminded women and moms who are eager to simplify dinnertime just like you.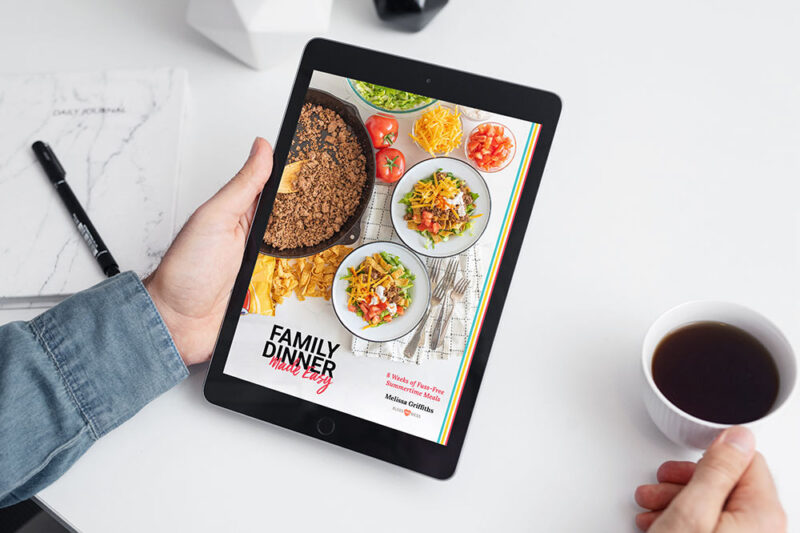 PLUS 4 EXCLUSIVE BONUSES
Bonus 1: My favorite seasoning mix recipes!

Bonus 2: Produce storage tips and how to store produce so it lasts longer!

Bonus 3: Tips for feeding kids!

Bonus 4: Nutritional information for all recipes!
AVAILABLE AS A SPIRAL-BOUND BOOK OR A DIGITAL PDF EBOOK
Family Dinners Made easy is available as a printed spiral-bound hardcover cookbook that will lay flat on your kitchen countertop.

And as a digital PDF e-book for easy browser on your tablet and phone.

Buy both versions at once to get a limited-time discount!
GET YOUR COPY NOW!
Who Am I?
I'm Melissa Griffiths—
Mom of 5, wife, hobby farmer, blogger and owner of Bless this Mess, a family-friendly food blog with the intention of making cooking for your people WAY easier. And more fun. No matter how much time you have.
My approach to food and meals? Nothing needs to be over-complicated or stuffy. My mission is for you to go from feeling overwhelmed to feeling empowered.
Life is about connecting. Coming together, even when we're exhausted or grumpy, and absorbing the slower moments of eating a meal that tastes good around a table with those you love most.
It's about sometimes making the nourishing dish, and other times tying some aprons onto the little ones and baking a double-batch of chocolate chip cookies together.
It's about finding the space to create moments of caring, not when the timing is perfect, but every day.
That's what I'm here to help you do, too.