I can't believe the first day of fall was yesterday! We walked to school and there was a definite chill in early morning air. I'm going to have to dig out some hats and jackets for the baby before I know it. To celebrate I have a really fun and simple craft for kids.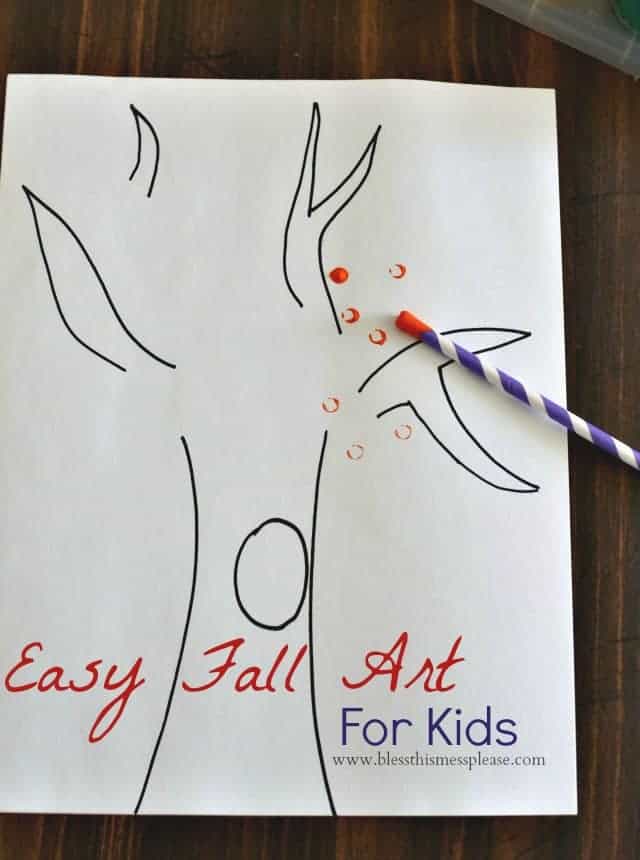 Fall Straw Art for Kids
I decided to send both Henry and Kimball to preschool this year (two hours, two times a week), and I decided to put them in separate classes. So four afternoons a week one or the other goes to preschool and one stays home with me and the baby. I really felt like this would be a good option for them and that hunch has been correct. The child at home has really been enjoying our one on one time while the baby sleeps. The child at preschool enjoys some peer time and adult interaction without siblings (something that doesn't happen often when you are child #2 and #3).
As far as the child at home goes, I try to say yes to whatever they ask to do. We read books, jump on the trampoline, or play blocks. Those few short hours a week are just the time that their little boy hearts need to connect with their mom and I'm so grateful we have that time.
The other day Henry said that he wanted to make "a fall craft" and so fall crafting is what we did. I had this idea because everything was already out for it. Sometimes the best projects are the simplest. Our fall trees turned out lovely and I had as much fun sitting at the table painting as he did. I thought I'd share our simple project because I know I'm not the only one who's looking for something fun but not over the top to do with the kids.
First up gather your supplies:
Paper
Marker
Paint
Paper Straws
Napkins (to wipe the paint off the straw when you want to change colors)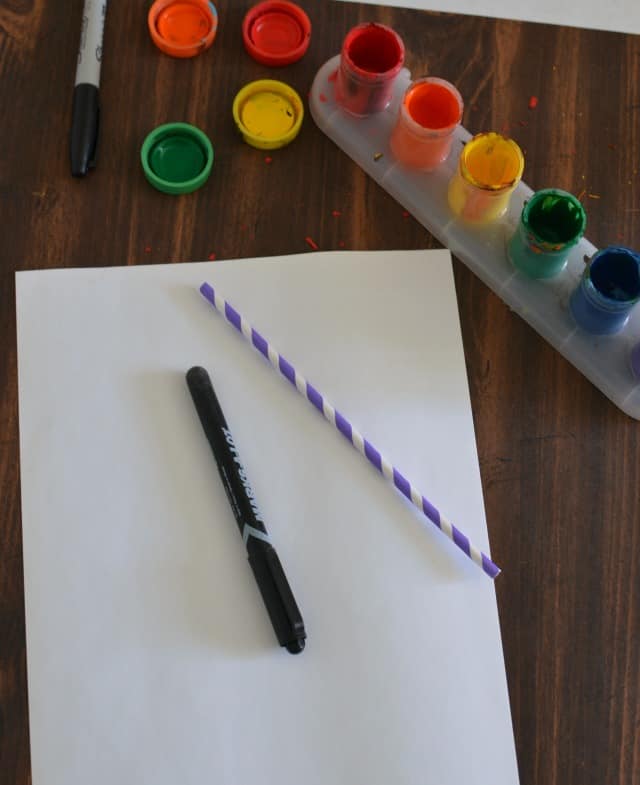 Then use your marker to make the outline of a tree trunk and branches. This doesn't need to be a work of art... just the bare-bones outline.
Then dip the end of the straw in some paint and dab it onto the paper. The idea is that it will look like little leaves on and around your tree. The paper straws worked great and the more you tapped, the wider the circle got (it started to mash the end of the straw, but it worked great). I have no idea how a plastic straw would work but I'd sure try it. I think it would work just fine.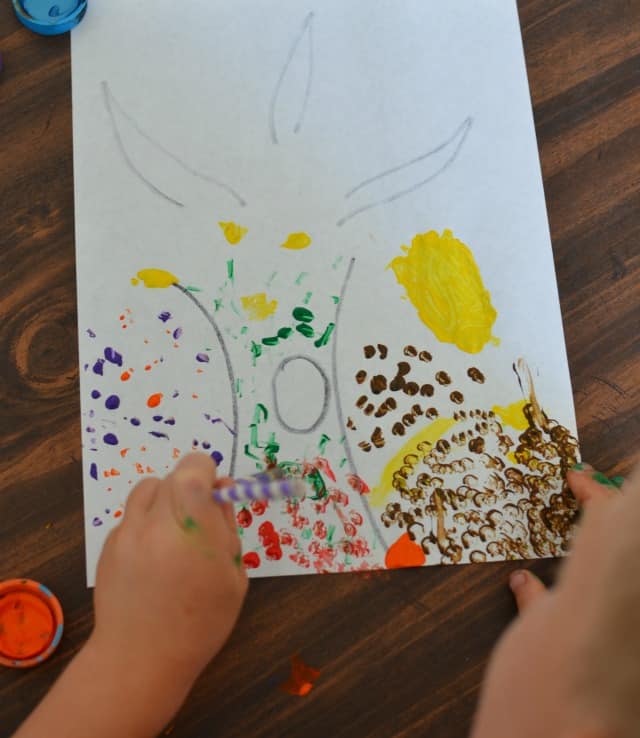 This project is a lot of fun because it can be as easy or as hard as you would like it to be. We enjoyed dabbing on paint and deciding where we wanted "leaves". It was also fun to mix the paint colors by dabbing over a wet color. Henry said his was a fall tree so it has no leaves. He's so clever!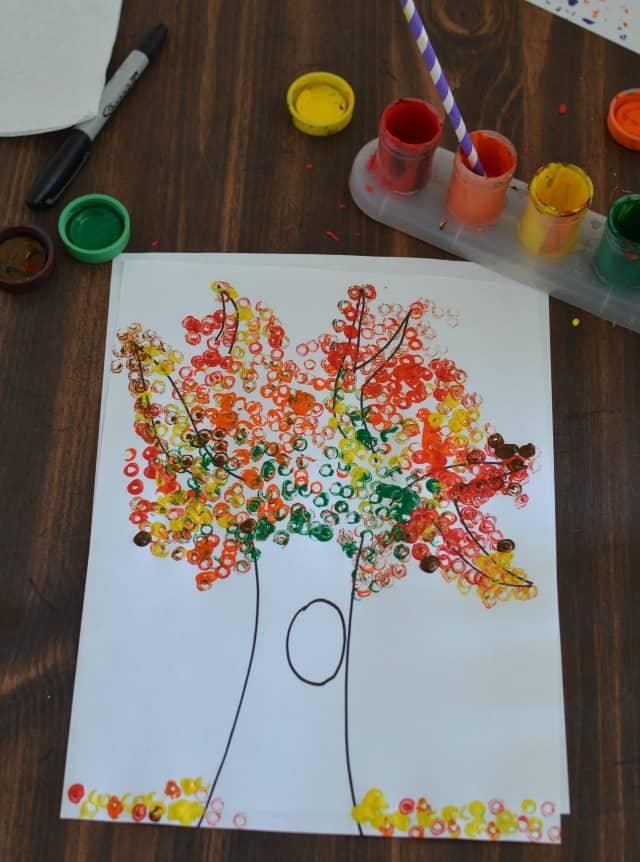 Let the kids fill in any details with the marker once the paint is dry. Henry added more tree branches and an owl to his tree.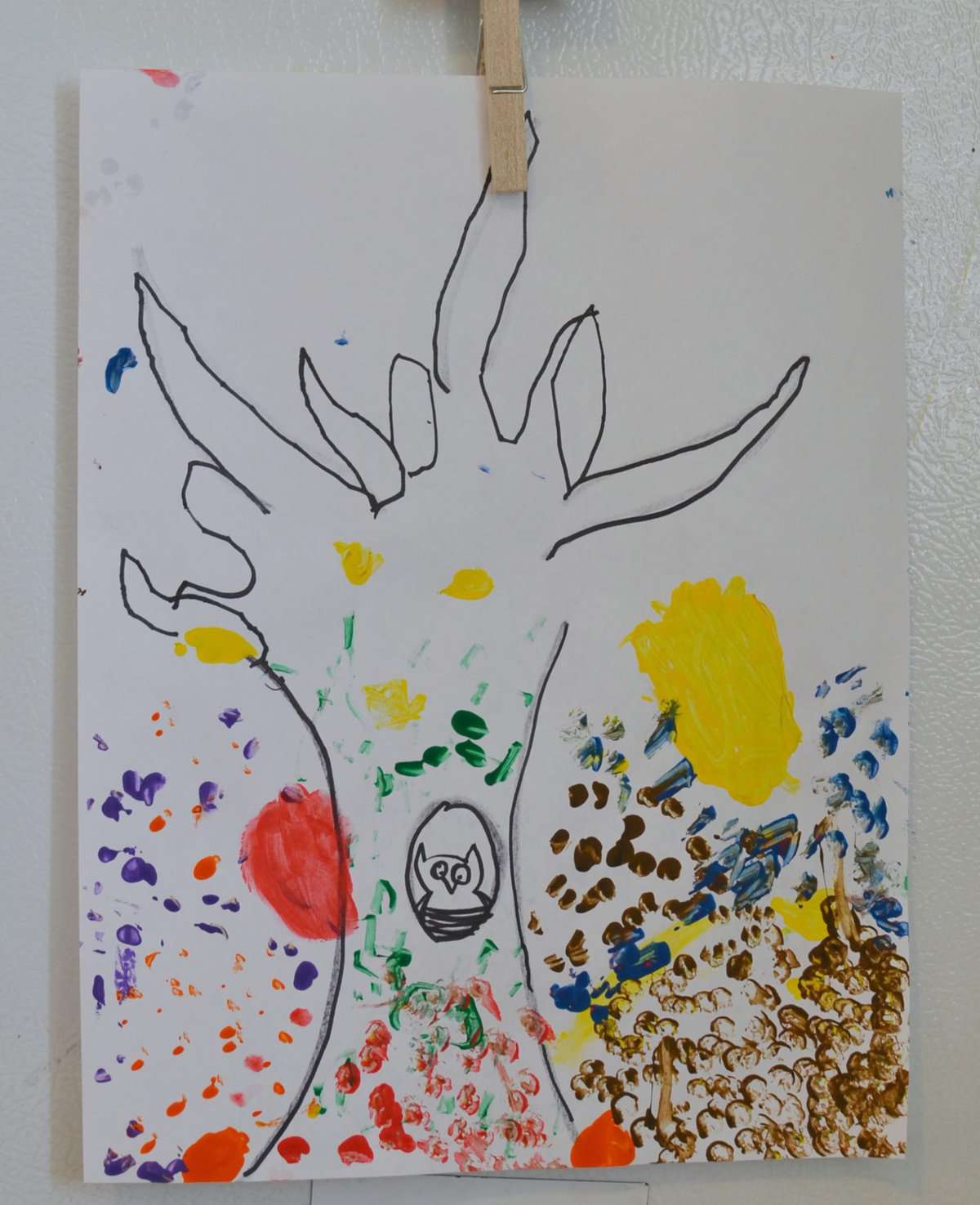 When the other kids came home they saw our fun and had to make a tree of their own!
And last but not least, hang your new are in a prominent place in your home.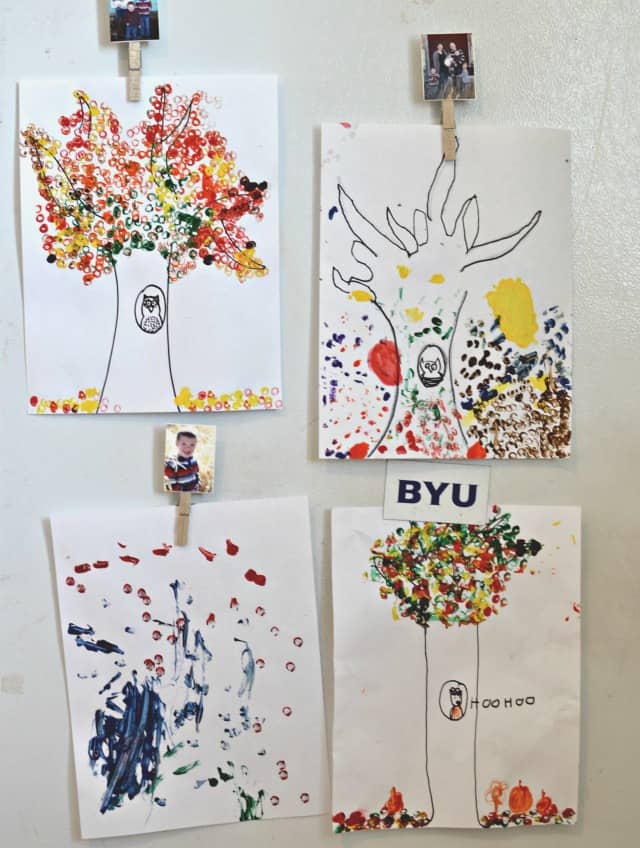 Low-key crafty fun that I had everything in the house to do. I'll take it!
I have a thing for fall crafting with the kids. You can find 5 other Easy Fall Crafts for Kids here.
Enjoy!
What fun fall crafts do you have up your sleeve?! I'm always looking for a new idea!