16 easy one pot dinner recipes to help you get through a busy season. There is something here for everyone!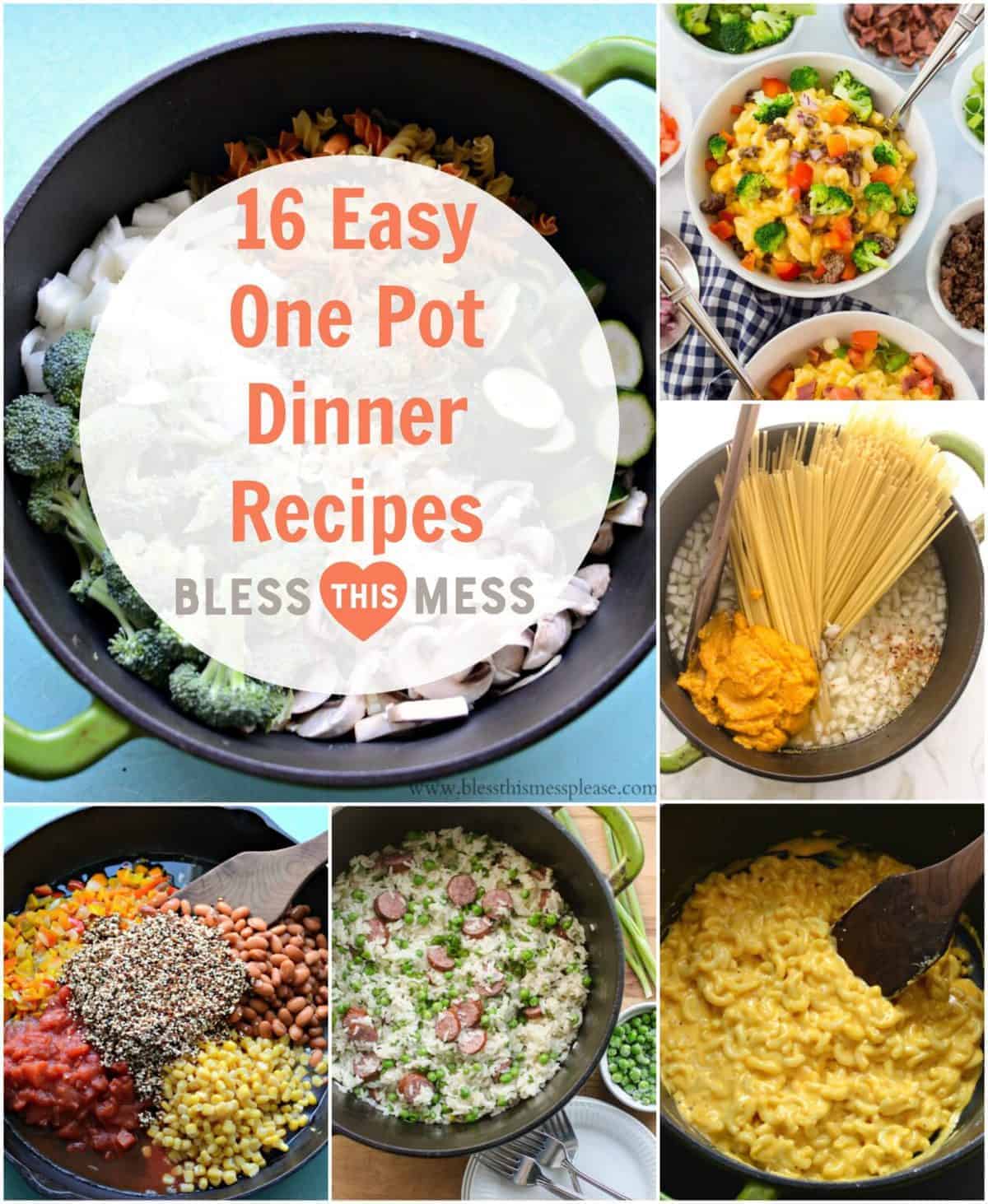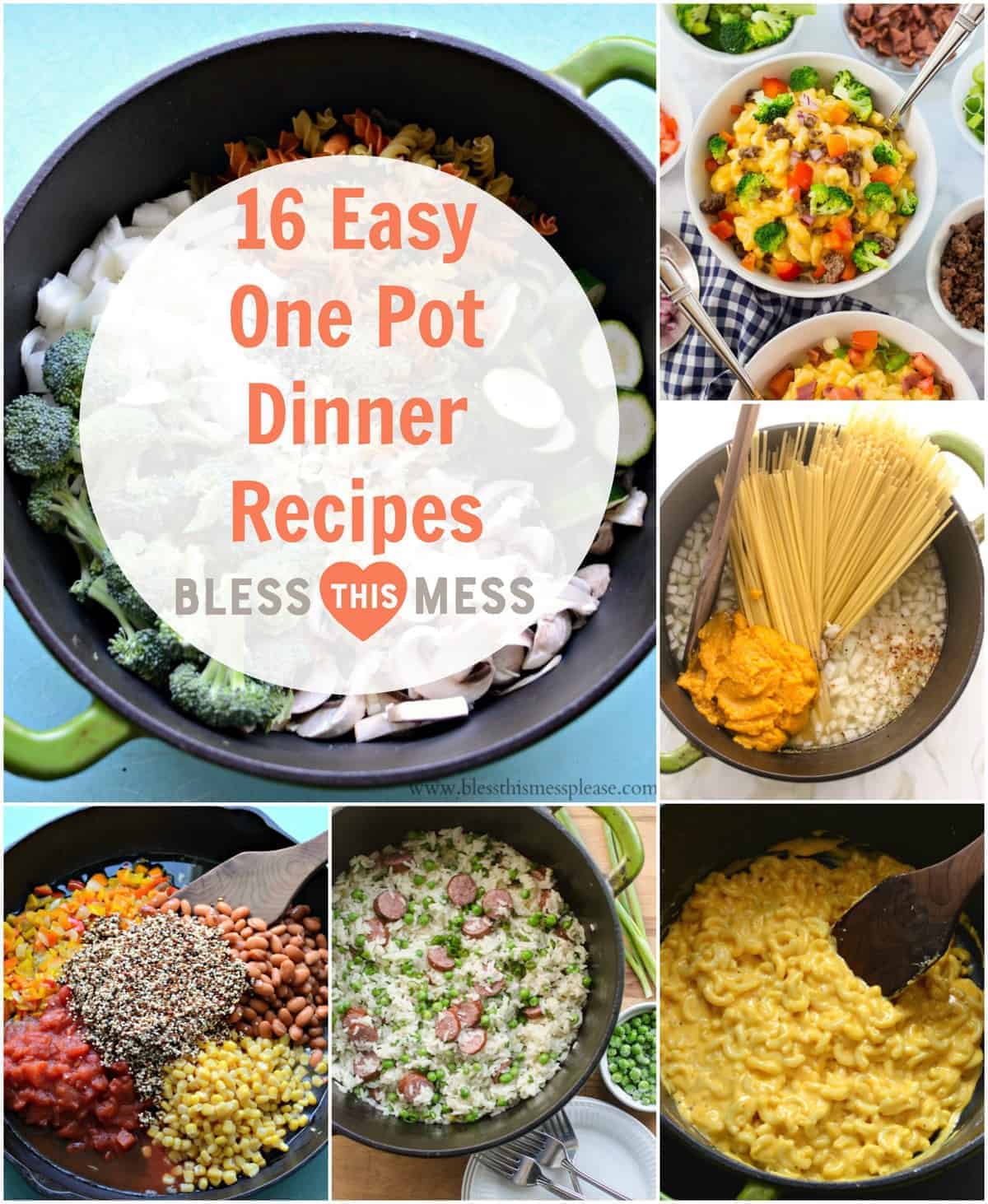 16 easy one pot dinner recipes
Spring is just around the corner and this time of the year is just as busy for my family as the holiday season. We are heading into baseball season, dance lessons, after school science club, t-ball for the middle boys, and all things build-a-house because the weather is finally starting to cooperate again. I feel like kids are a bit like honeybees in the sense that they can feel the warm weather coming. They set about the day with a bit of a buzz and excitement about them like a honeybee that is just coming out from the hive on a cool spring day in search of a little something to eat.
I feel like my honeybees are ALWAYS on the search for a little something to eat too. With dinner time getting busier and afternoons being spent outside, I thought 16 easy one pot dinner recipes would be the perfect post for you today. There's a little something for everyone - they take one pot, not tons of time, and they'll make dinnertime a breeze so that you can go out and enjoy the fresh air instead of hanging out in the kitchen all day.
Thank you for being here and enjoy!
One Pot Pasta Primavera from Bless this Mess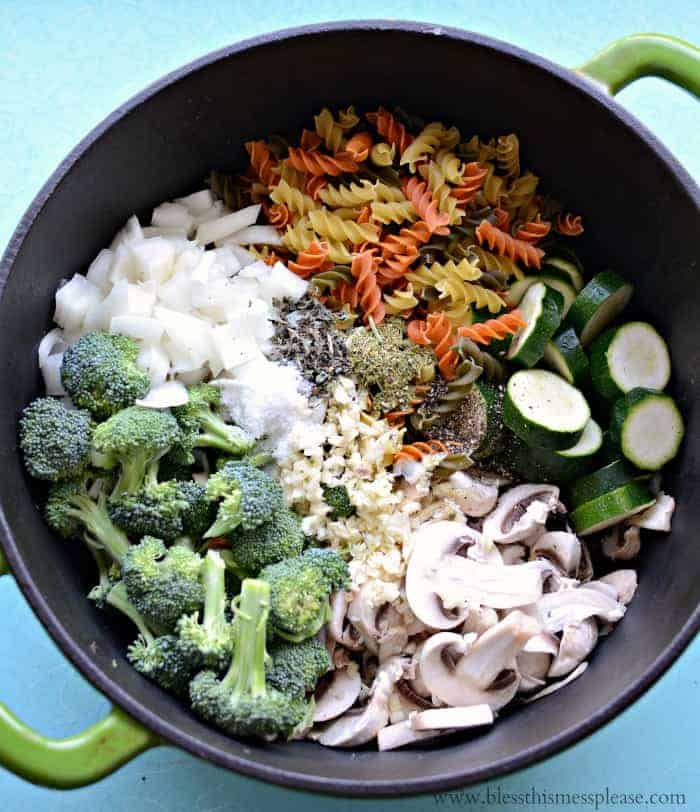 Creamy One Pot Macaroni and Cheese from Bless this Mess
One Pot Coconut Chicken and Rice on Bless this Mess by One Lovely Life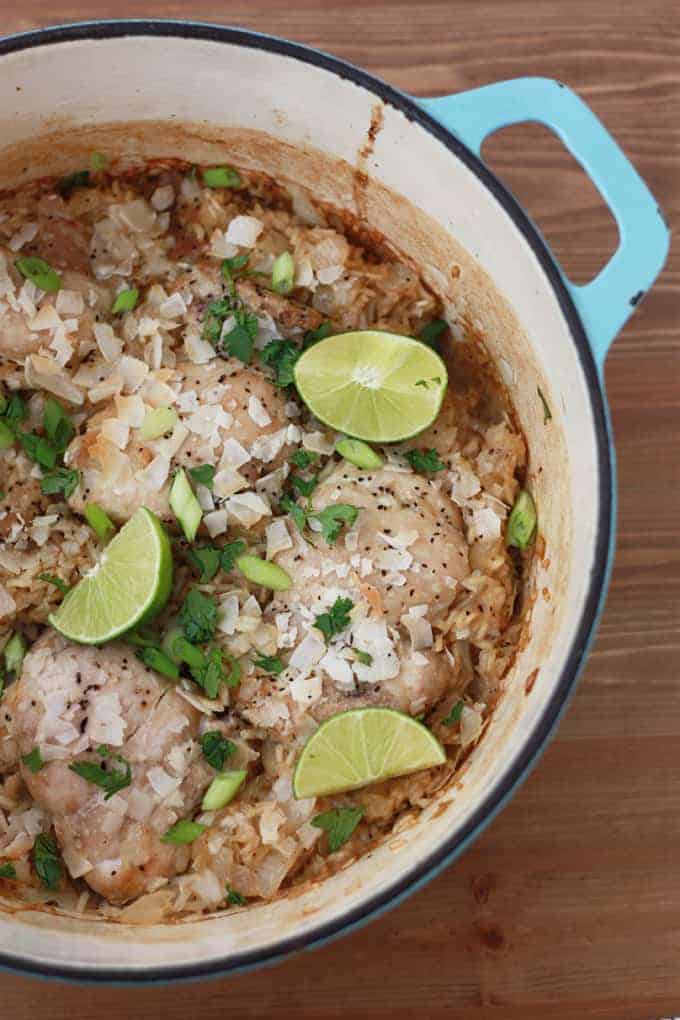 One Pot Creamy Pumpkin Pasta from Bless this Mess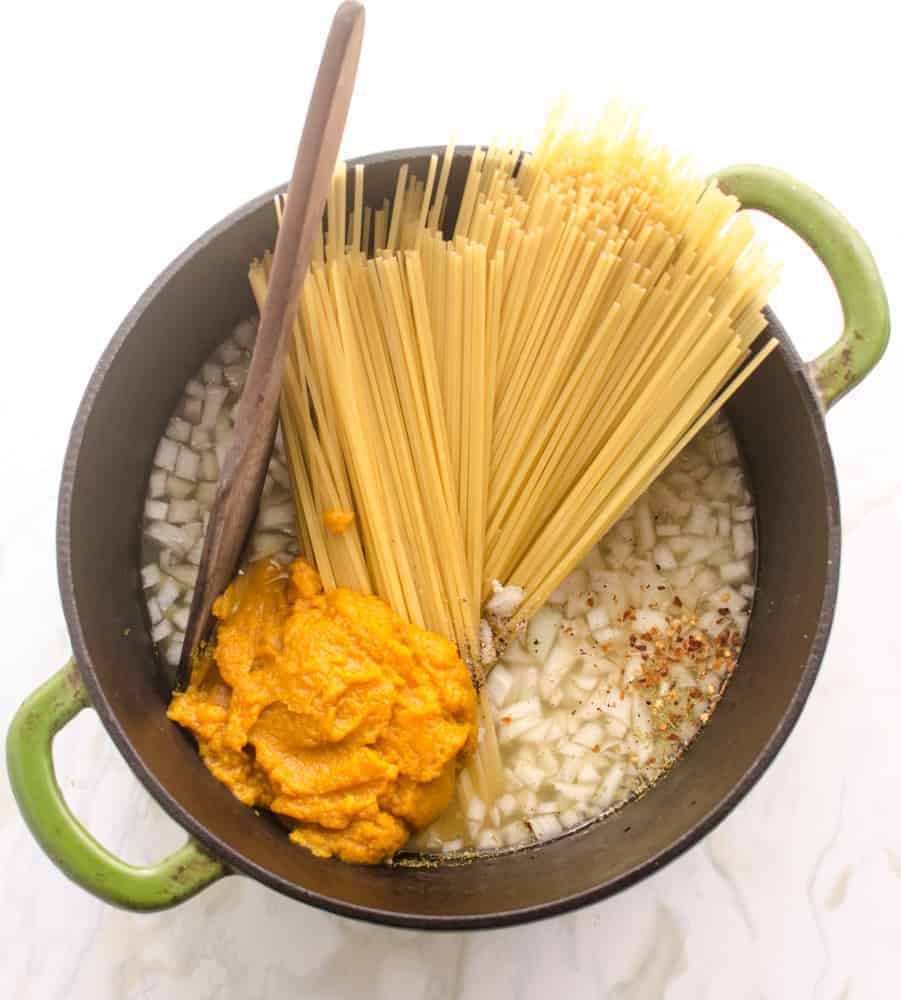 Healthy One Pot Quinoa Taco Casserole from Bless this Mess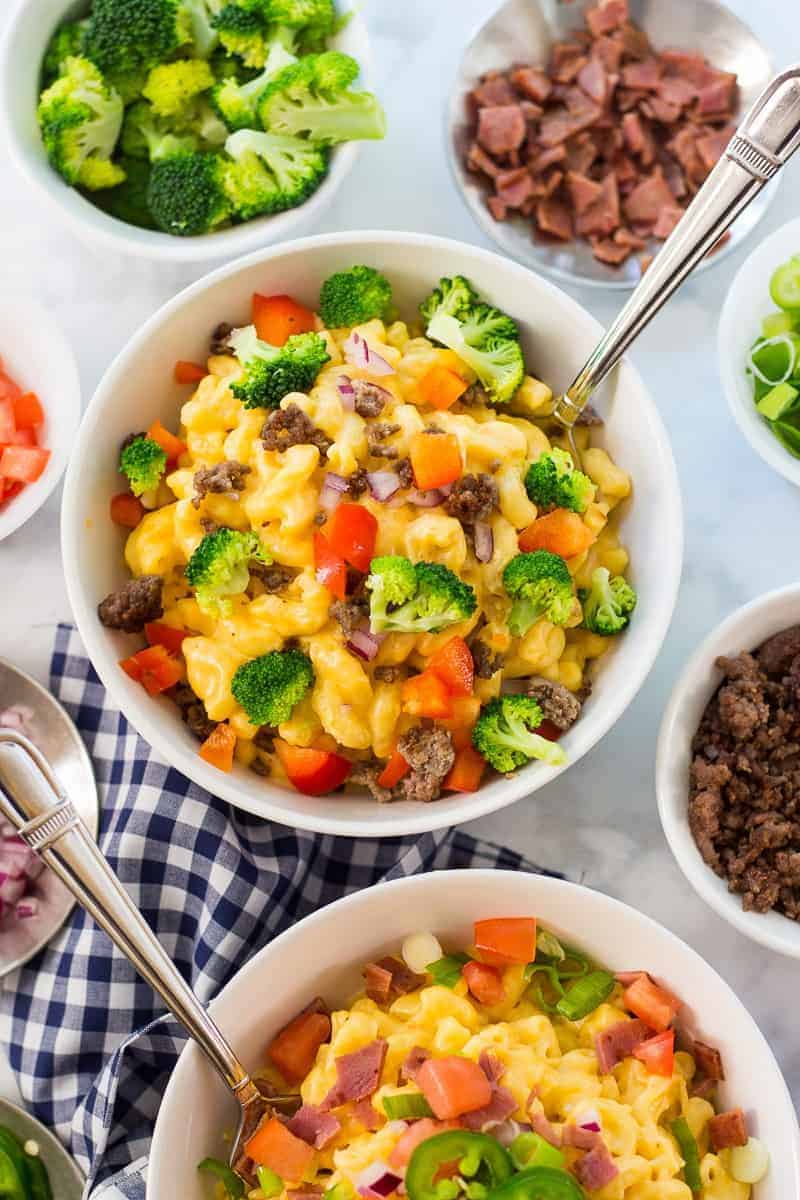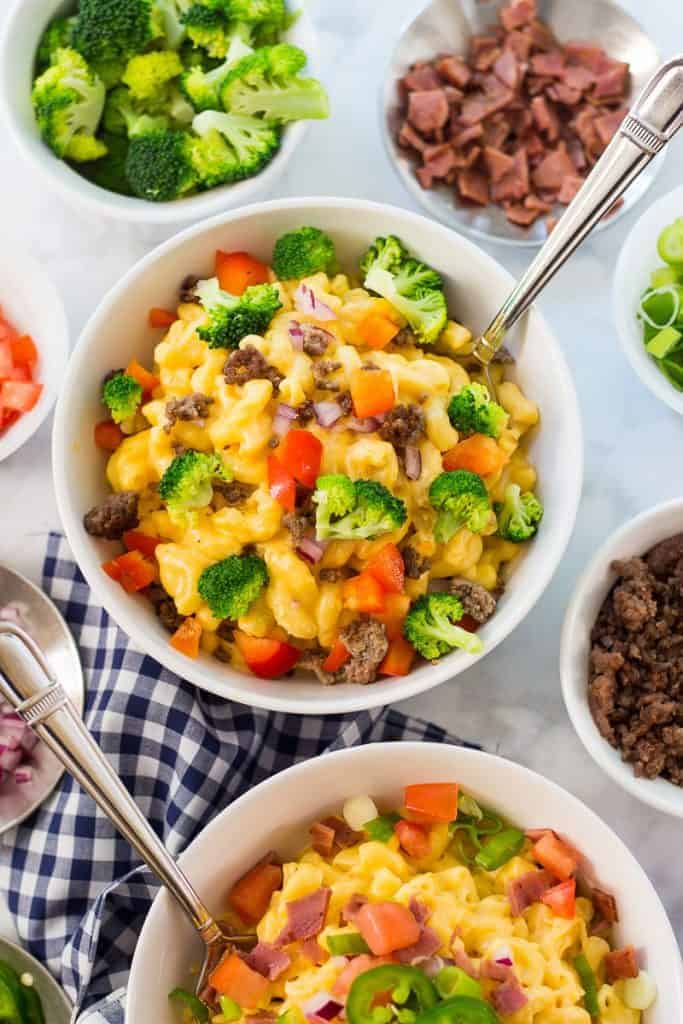 Spanish Stew with Chorizo & Vegetables from Happy Body Formula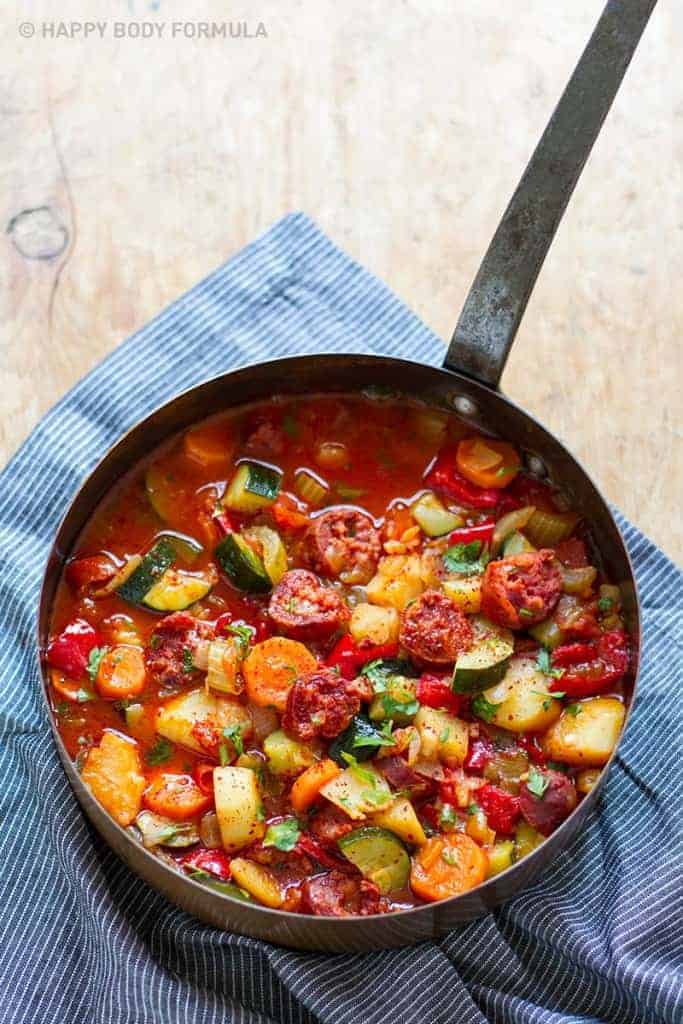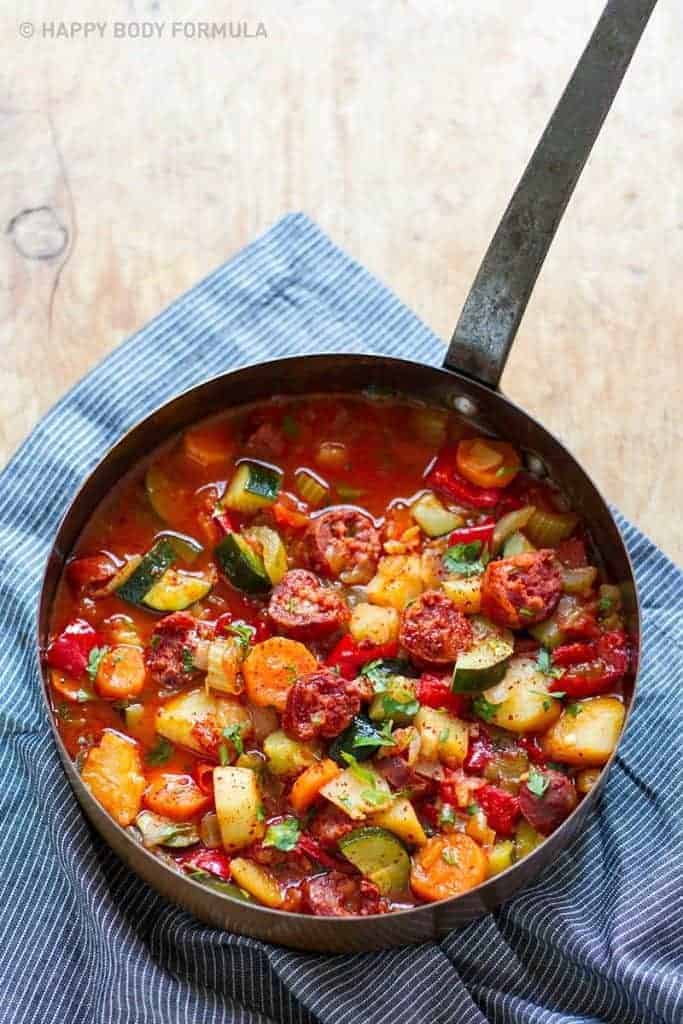 One Pot Chicken Alfredo Skillet from The Cookie Rookie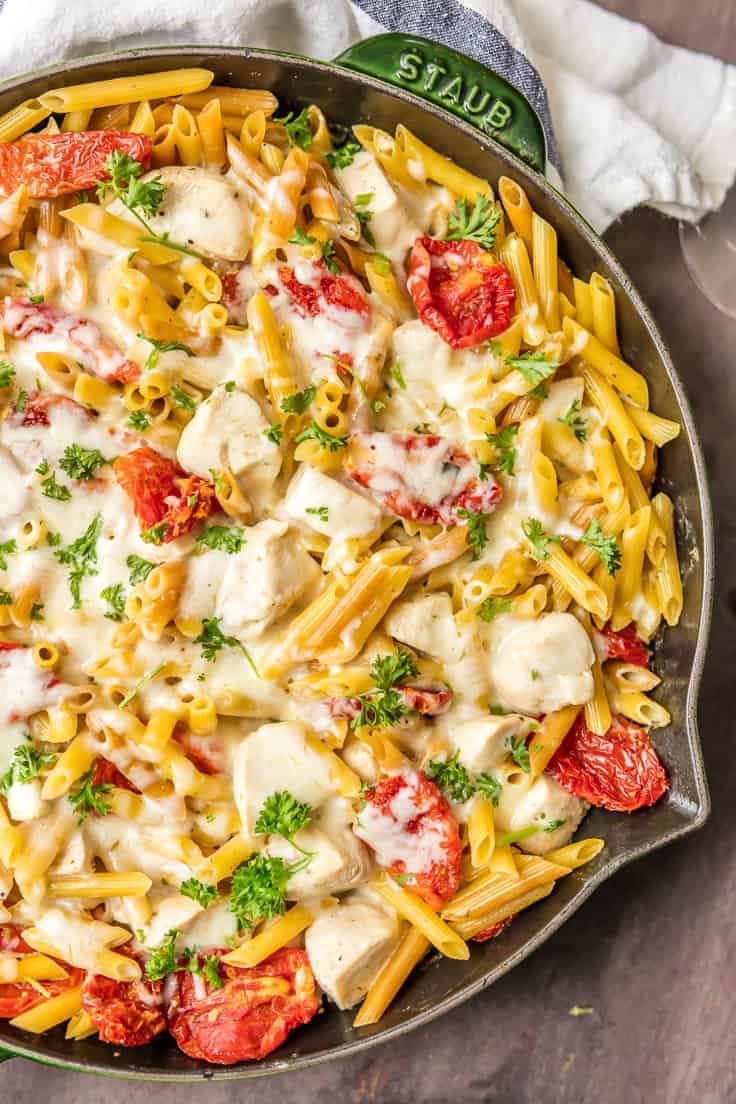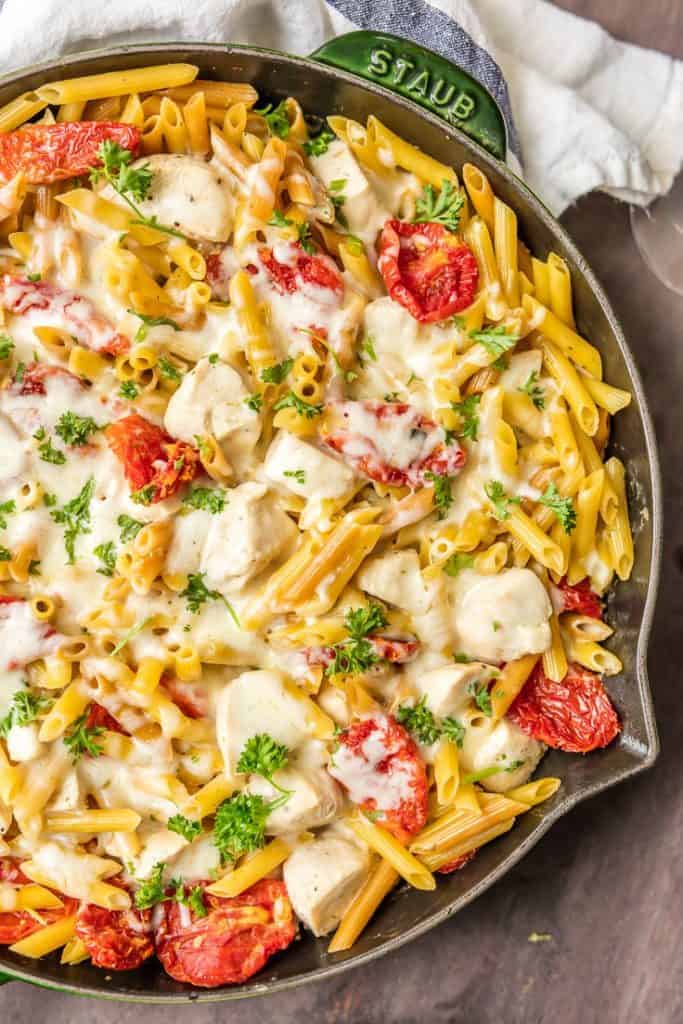 Broccoli Pasta with Kielbasa from Food Fanatic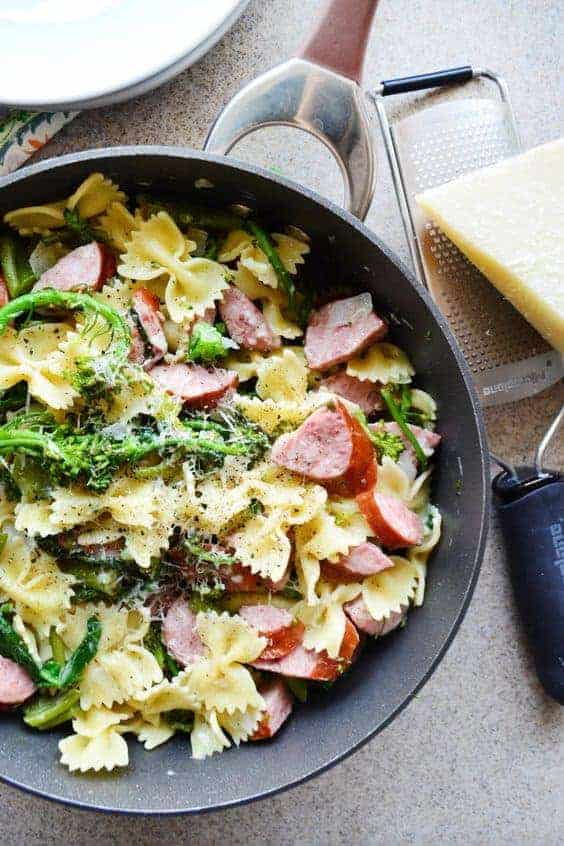 30-Minute Cheesy Mexican Rice Skillet from Flavor the Moments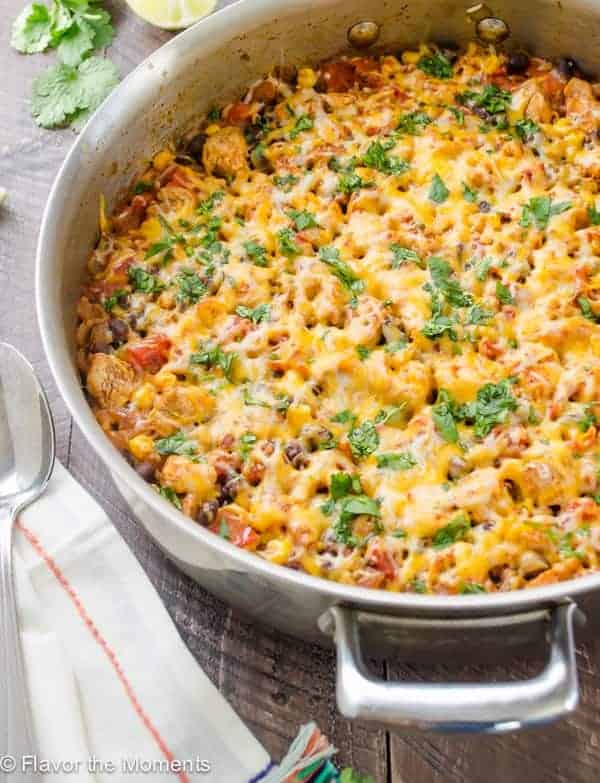 Creamy Garlic Parmesan Fettuccine from Easy Delicious Recipes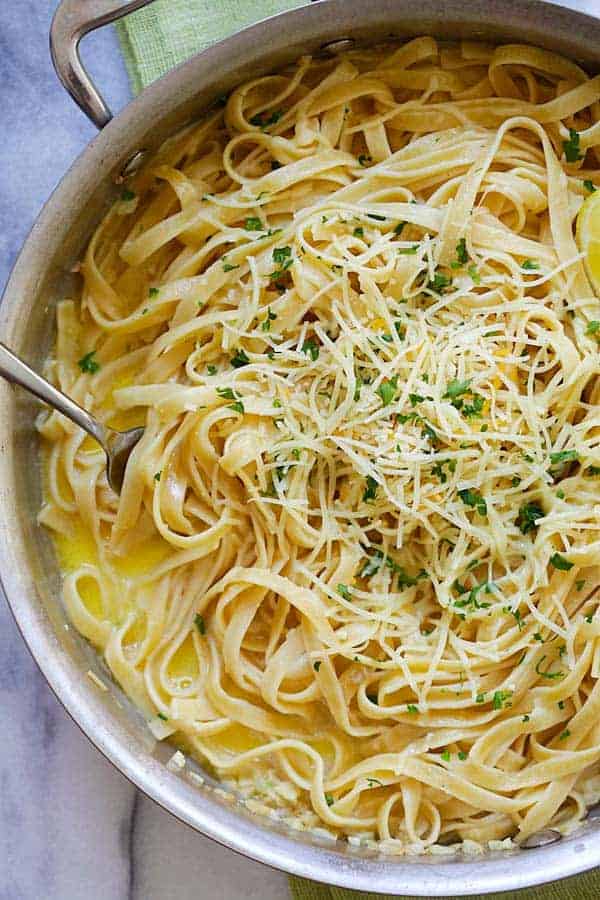 One Pot Chicken and Dirty Rice from The Chunky Chef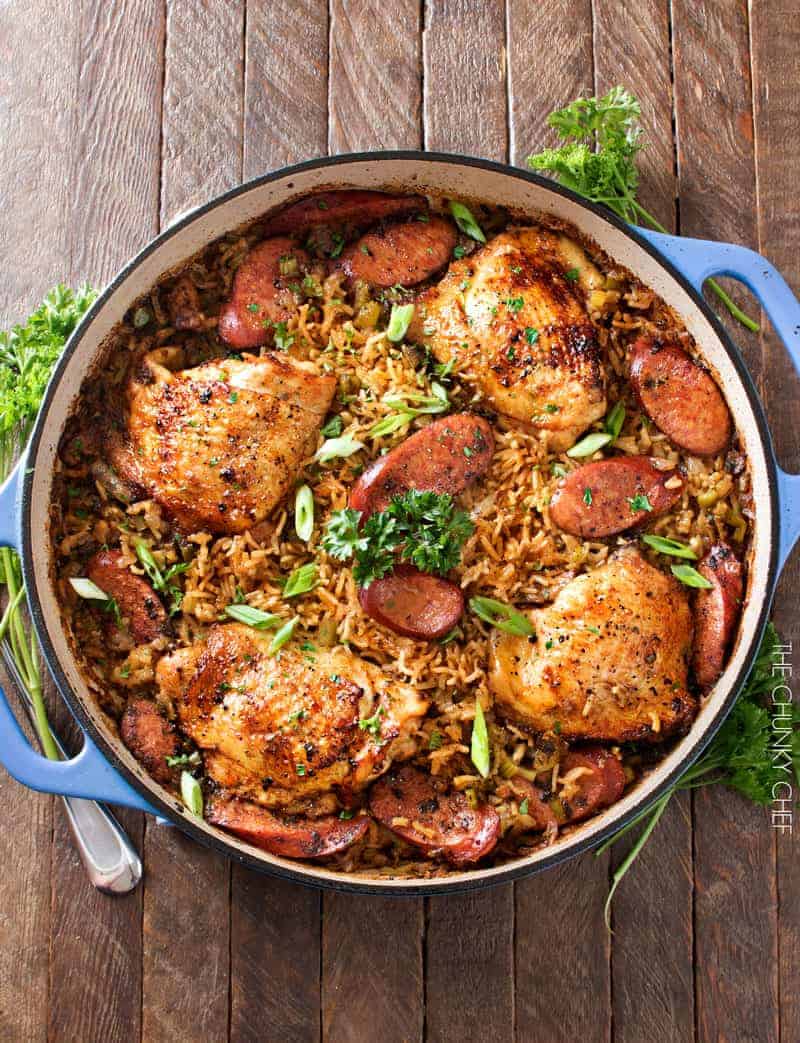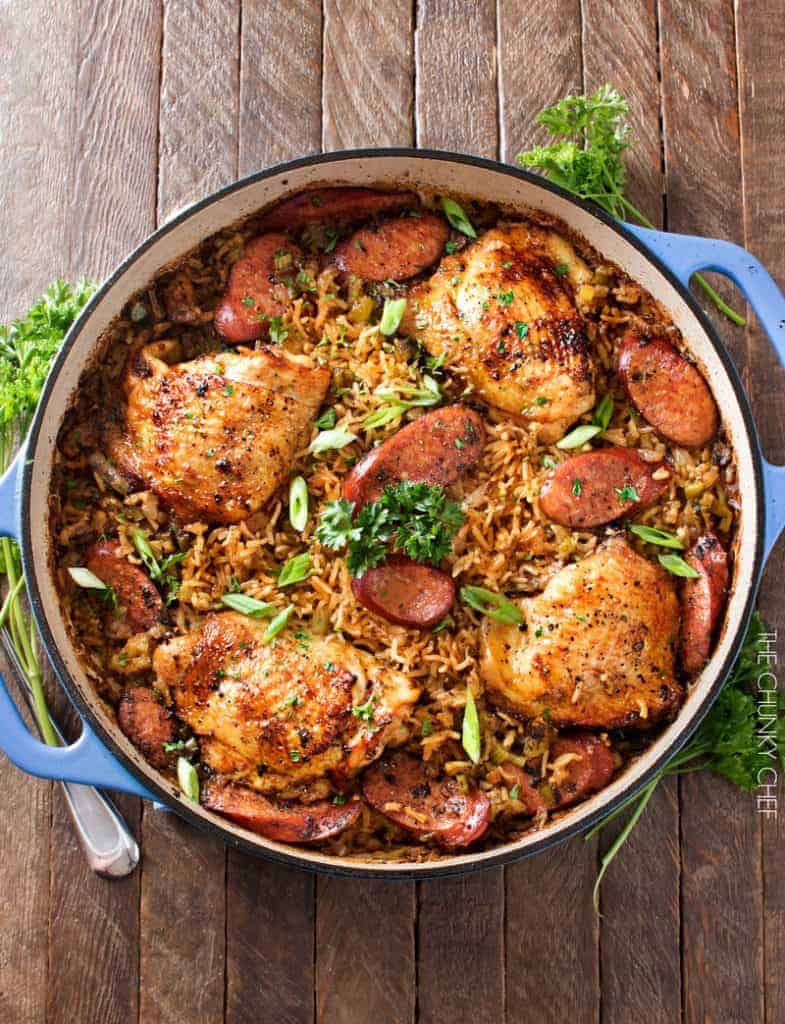 Skillet Fajita Chicken Sausage and Rice from Spoonful of Flavor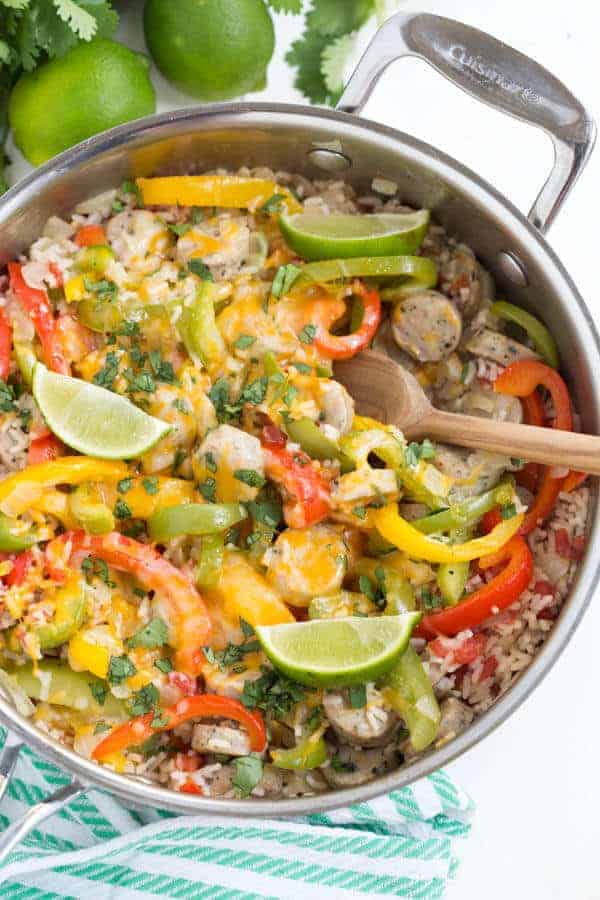 Enjoy these 16 easy one pot dinner recipes for a little cooking inspiration, from my kitchen to yours! I'd love to hear what quick and easy meals you are making your family too. I'm always looking for ideas!