Christian Easter Scavenger Hunt and nature walk that is perfect for all ages and puts the true meaning of the holiday into light.

Easter Scavenger Hunt
I did a shout-out yesterday on my FB page for a little Easter scavenger hunt help. My mother-in-law had an idea but we were having a terrible time finding what we were looking for on the internet. We gave up on our search and decided to work on one of our own.
It turned out great and I thought I'd share! We took the kids down into a canyon for a wienie roast and they did the scavenger hunt while we got things set up. Before they started we talked about Easter, how exciting and fun it was, and then made sure we went over the story of Christ's life the week before Easter Sunday. We want our kids to understand what Christ did for us and talking about it often is the perfect way to do that.
Then they went on their hunt! I liked what we came up with because it wasn't so defined that small kids couldn't do it. "Find something sharp" could be a pointy rock, a stick, a pointy pine cone... the things to find on this Easter scavenger hunt were very open ended which lets the kids us their imagination and not get stuck on finding one specific thing.
When it was all done we came and compared our treasure, talked about what each represented, and again went over that last week in Christ's life.
I thought others might like to use what we came up with so it is attached here! Here is a PDF file that you can download and print: Easter Scavenger Hunt
And here is an image, but it won't print out as large (though you probably don't need it too large):
And now today we are going to make these tasty little nests from Texanerin Baking to take to the Aunties, color eggs, and who knows what else!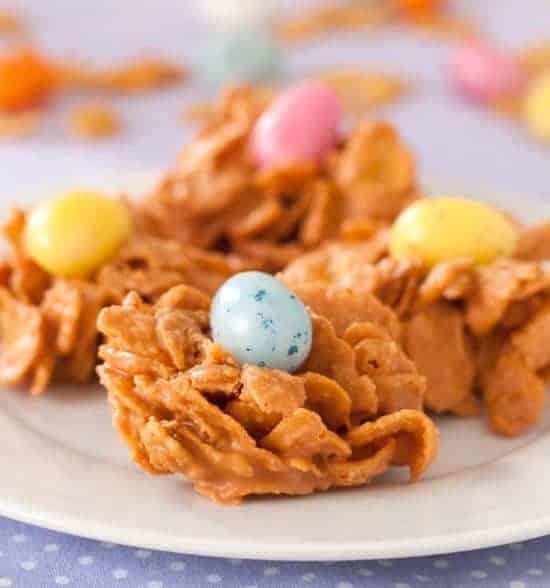 And if you are looking for a little more enlightenment I thought this Easter video was was very touching: He Has Risen
Happy Easter! Have a great weekend celebrating with family and friends.