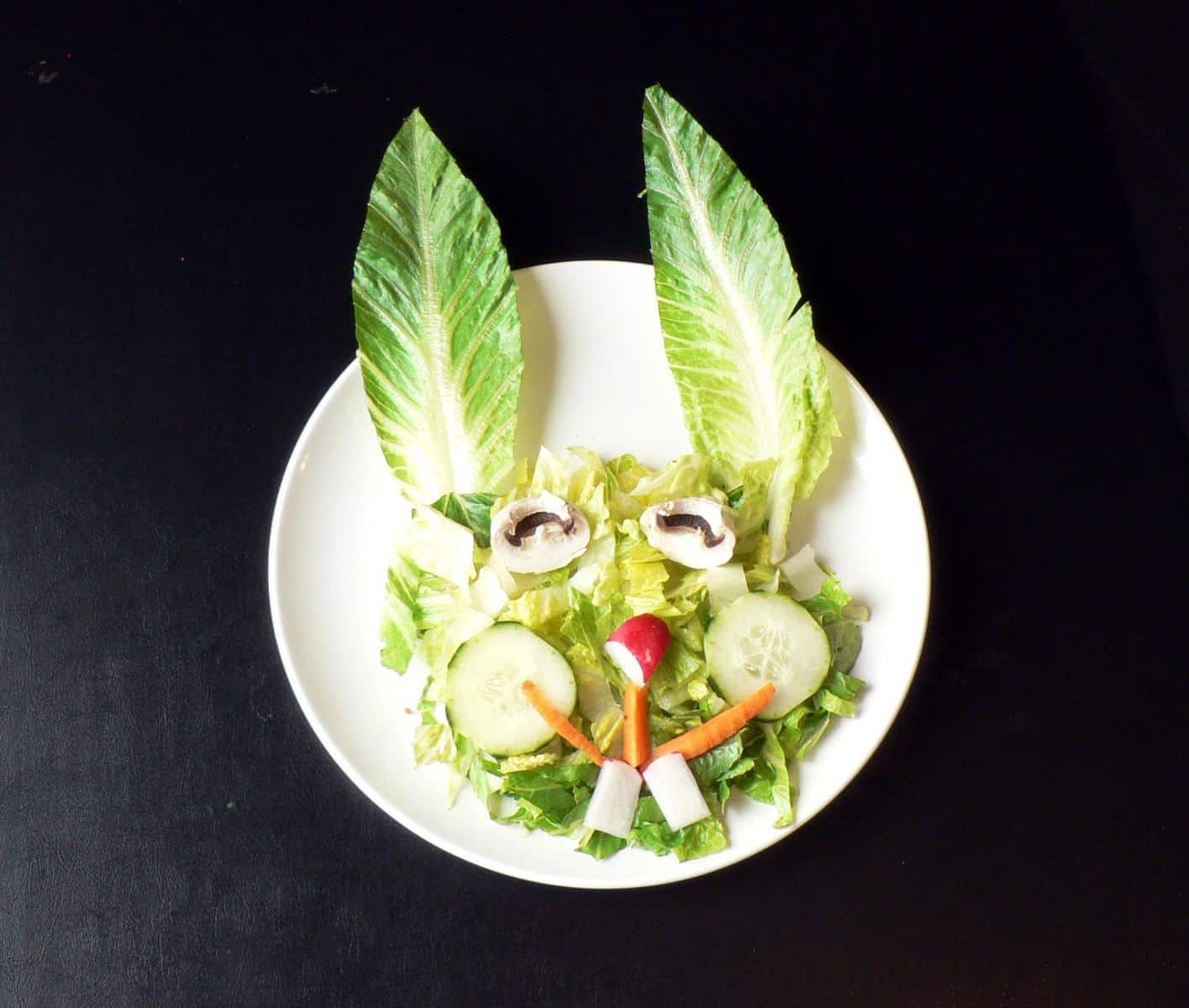 I read a study a few years ago that said kids were not motivated to eat more or better if things were cut into shapes or styled to look more fun/cute. For some reason that stuck with me and I haven't really done much of that kind of thing; what a mistake I've been making. I couldn't even take a quick picture before the babies wanted to munch on it. Case in point:
Here's the break down:
Bunny head – Thinly chopped Romaine lettuce
Bunny ears – Two large outer-leaves of Romaine lettuce trimmed into an ear shape
Eyes- One white button mushroom, stem removed, cut in half and placed up-side-down
Cheeks- 2 cucumber slices
Nose- Radish, halved and then cut into a triangle
Mouth – Carrot sticks (thin)
Teeth- Radish slices trimmed to a rectangle
Assemble to look like a rabbit. Serve the dressing on the table and add it right before eating because it just doesn't look as cute with the dressing on it.
Hoppy Eating.
I'm linking this project up at:
Kitchen Fun with my 3 Sons