The most delicious cucumber recipes on the web, all in one place including easy refrigerated pickles, cucumber salad, green Detox juice and more!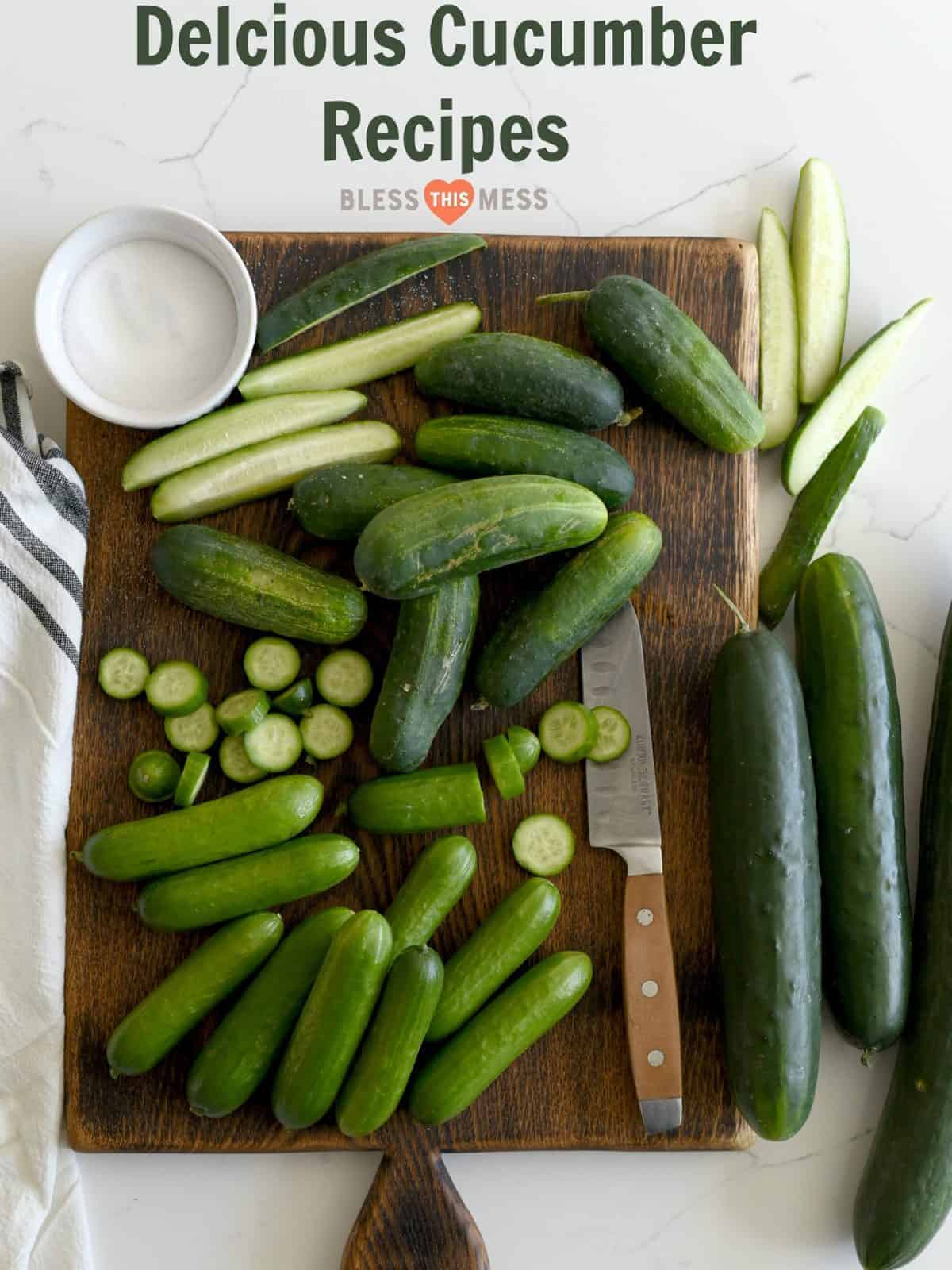 Delicious cucumber recipes
We've had such a mild winter here in Utah that I'm already dreaming of summer and all that my garden will bring. One of my favorites is fresh cucumber. There really is no comparison between cucumbers you get at a grocery store and fresh ones straight from the garden. Aside from eating them plain, I also love to use them in all kinds of delicious cucumber recipes - they add such a crisp freshness to any dish. I'm excited to share some delicious cucumber recipes with you - there are so many ways to serve these babies. No food boredom over here! Check out these cucumber recipes and let me know which ones you plan to try!
And because there aren't cucumbers in the garden right now I thought I'd share some tips and tricks on how to pick the best cucumbers from the grocery store so that your favorite cucumber recipes will be just as delicious in February as is in August when cucumbers are coming out of your ears.
Look for cucumbers that are firm (they should not give when pressed with your finger), without blemish (be sure to look at the blossom end from soft spots), and should have a pretty bright color and not be "sweating". Also, did you know that cucumber are best stored at room temperature! Keep them on the counter unless you are going to be eating them in less than 3 days. It's also best to store them away from fruit (like tomatoes and bananas) which can cause a cucumber to spoil faster. Neat huh?!
Now on to the beautiful cucumber recipes. Long live healthy fresh eating all year long.
Cucumber Noodles with Orange Honey Lime Vinaigrette from Fresh Fit Flourish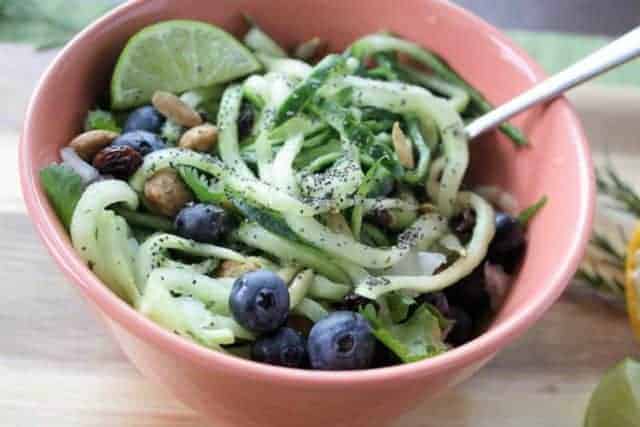 Quick Pickled Cucumbers - Refrigerator Pickles from Bless This Mess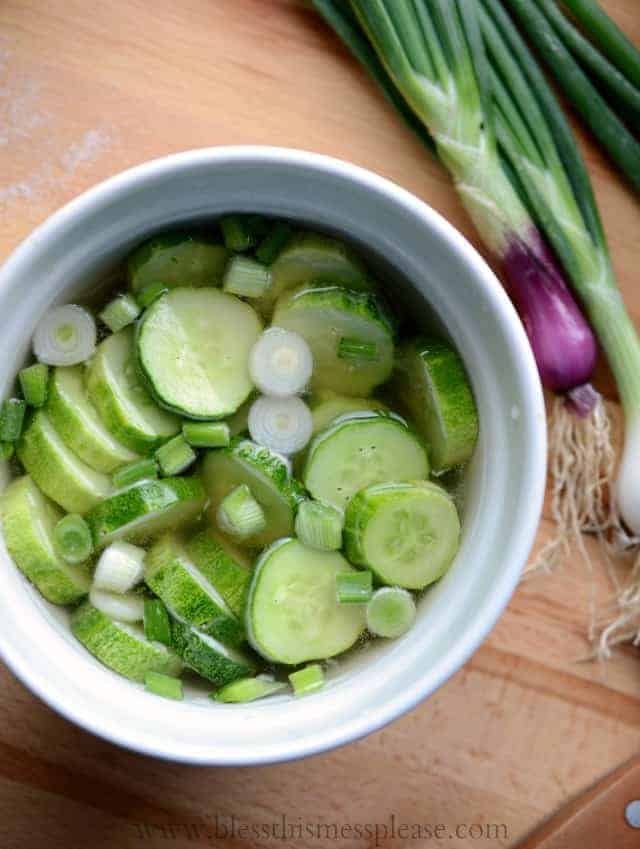 Greek Salad from Jo Cooks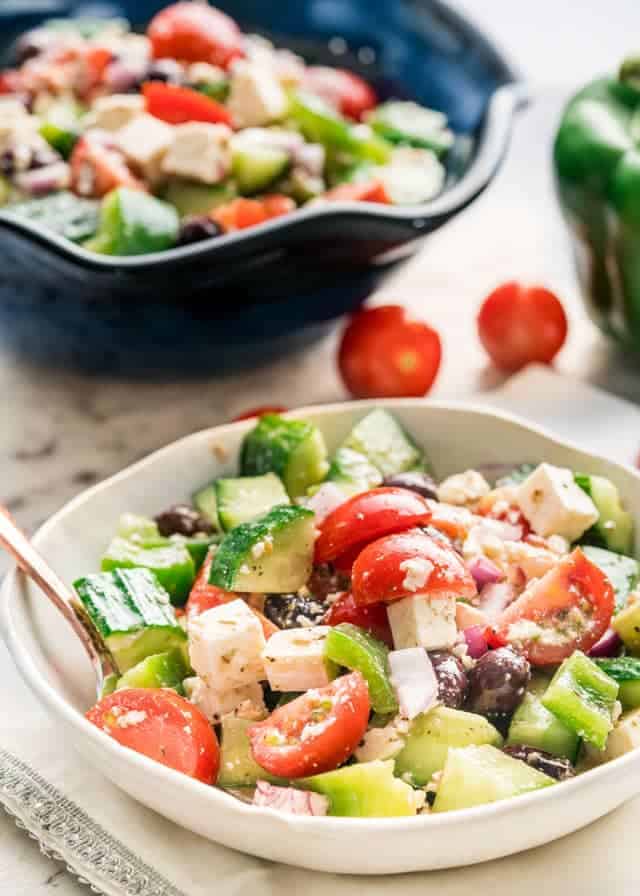 Simple Slaw with Cucumber + Dill from Adventure. Gather. Eat.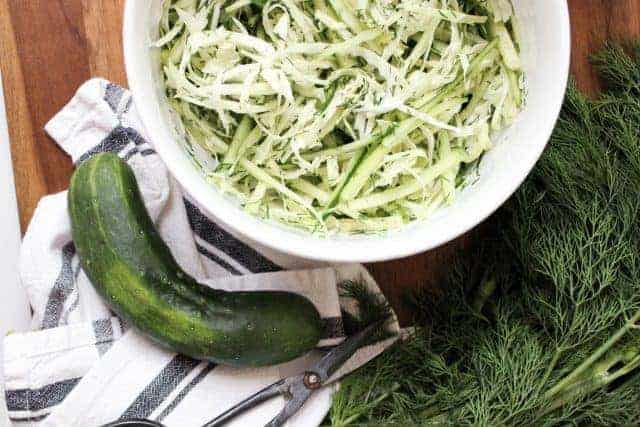 Green Detox Juice from The Nourished Mind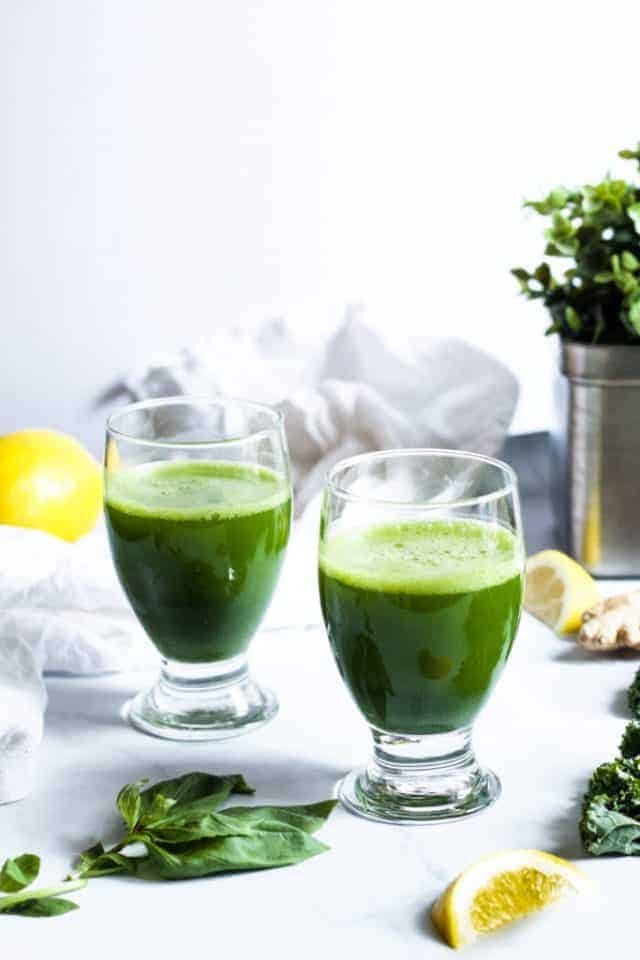 Cucumber Sandwiches from Bless This Mess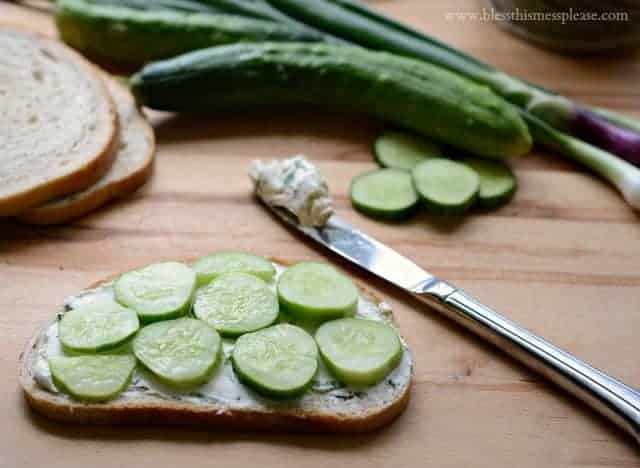 Simple Baked Cod with Cucumber Orange Relish from 3 Scoops of Sugar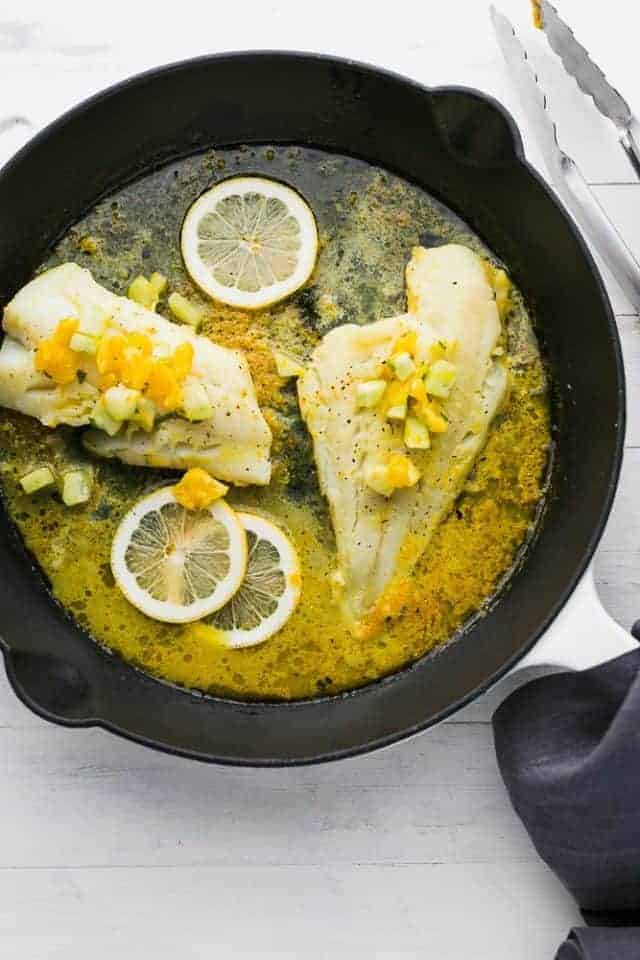 Addictive Chinese Garlic Soy Sauce Cucumbers from Belly Rumbles
Pineapple Cucumber Salad from Mom on Timeout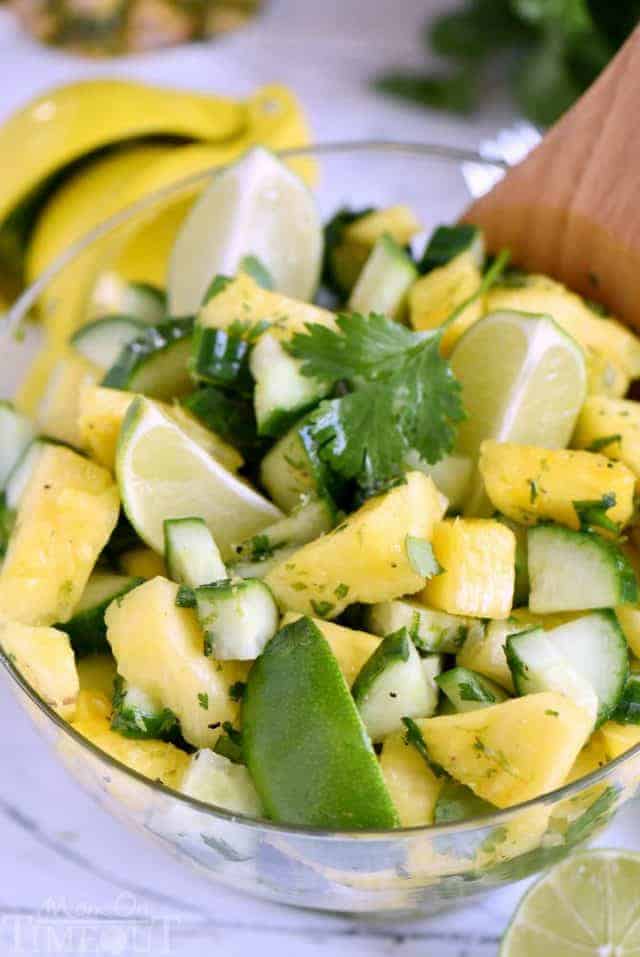 Watermelon Cucumber Popsicles from The Comfort Kitchen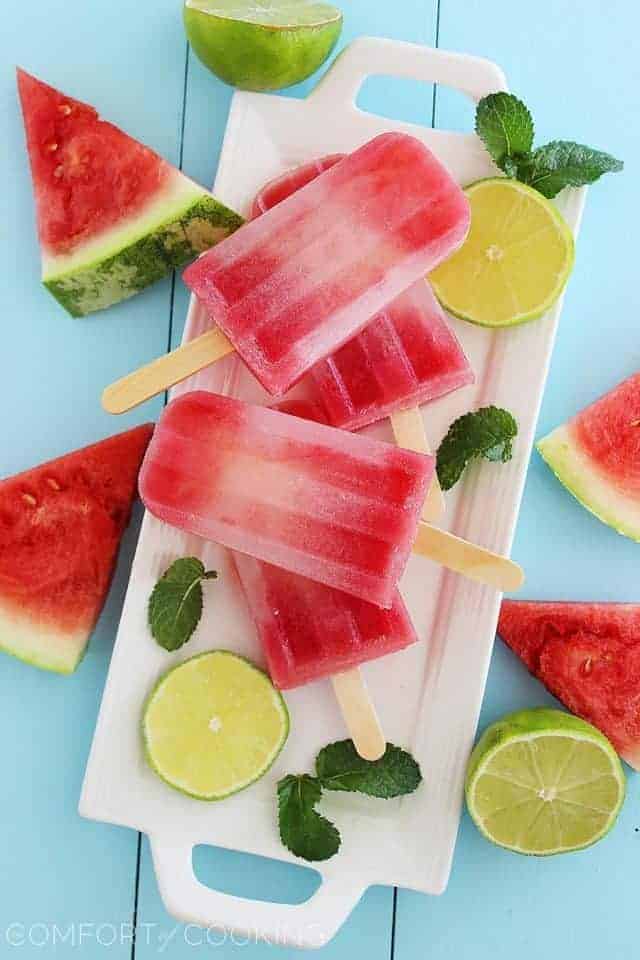 Quick & Easy Cucumber Radish Salad from KetoDiet Blog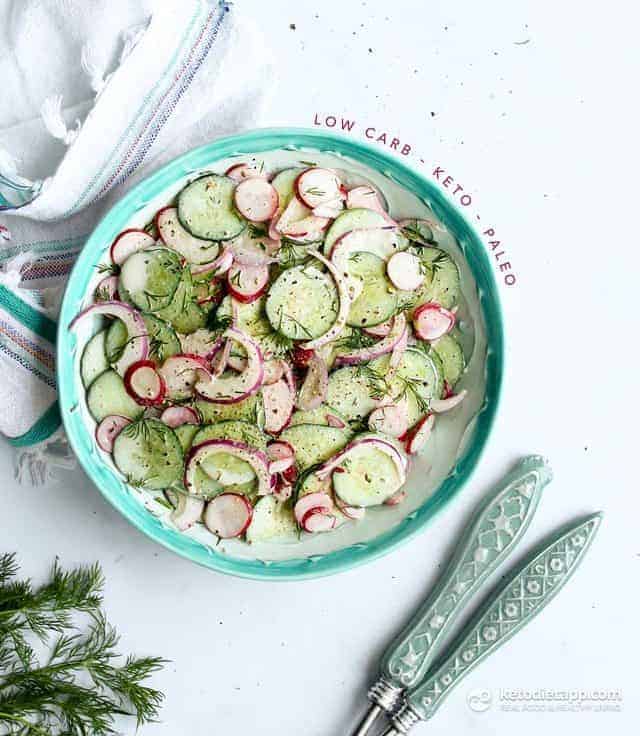 Cucumber Sushi with White Bean "Tuna" from Quite Good Food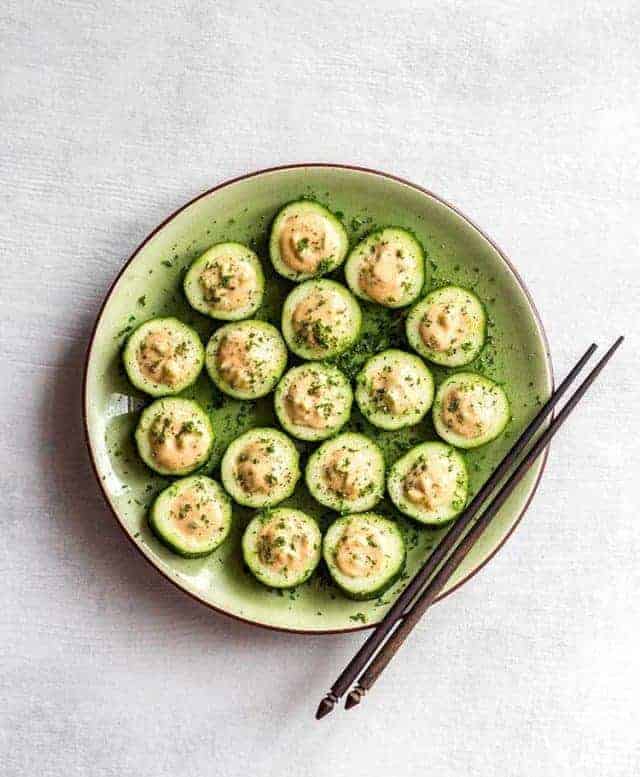 Seriously though, how great does that cucumber sushi look! I'm there. And now you have a great collection of cucumber recipes in your pocket for when you have more than you know what to do with coming out of your garden are or just looking for new ways to use cucumbers.