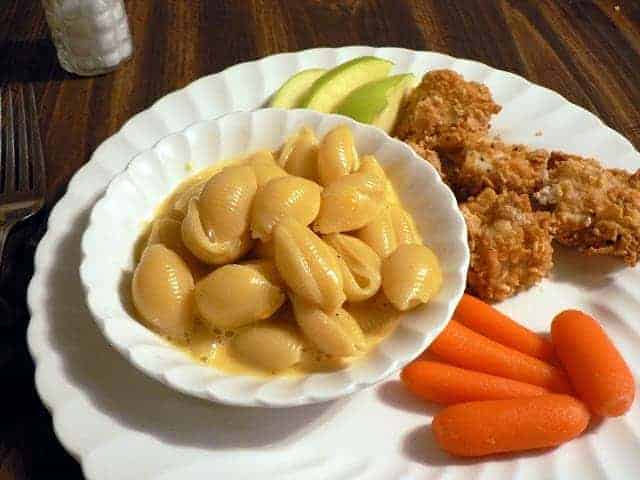 I borrowed 'The America's Test Kitchen: Family Cookbook" from my sister-in-law a few months ago and some amazing things came from it!  Needless to say, I got 3 new cookbooks for Mother's Day!
'The America's Test Kitchen: Baking Cookbook"
'The America's Test Kitchen: Slow Cooker Revolution Cookbook"
'The America's Test Kitchen: Family Cookbook"
Thomas obviously didn't want the good recipes to end! Everything that I have tried has honestly been top notch and highly successful.  They are definitely books to own!  Here is a recipe from the Family Cookbook that I've made lots of times.  It's like a boxed mac'n'cheese but a million times better. Make it ASAP. Be warned though, you'll never make boxed mac'n'cheese again; it's just yucky after this.
Creamy Stove Top Mac'n'Cheese
Adapted from The America's Test Kitchen
Printable Recipe
3 cups pound macaroni or medium sized shell noodles
2 eggs
1 (12 ounce) can evaporated milk
1/2 teaspoon dry mustard
1/4 teaspoon Tabasco
pepper
4 Tablespoons butter
3 cups cheddar, shredded (the sharper the better)
Bring  2 quarts of water to a boil in a large pot, stir in noodles and cook until almost tender.  Meanwhile, mix together the eggs, half of the evaporated milk,the mustard, Tabasco, 1/2 t. salt, and 1/4 t. pepper.  Drain the pasta and return to the pot.  Set the pot over low heat and stir in the butter until melted.  Stir in the egg mixture and half of the cheddar.  Continue to cook over low heat, gradually stirring in the remaining milk and cheddar, until the mixture is hot and creaming, about 5 minutes.  Season with salt and pepper to taste.
Serve with your favorite chicken nuggets!