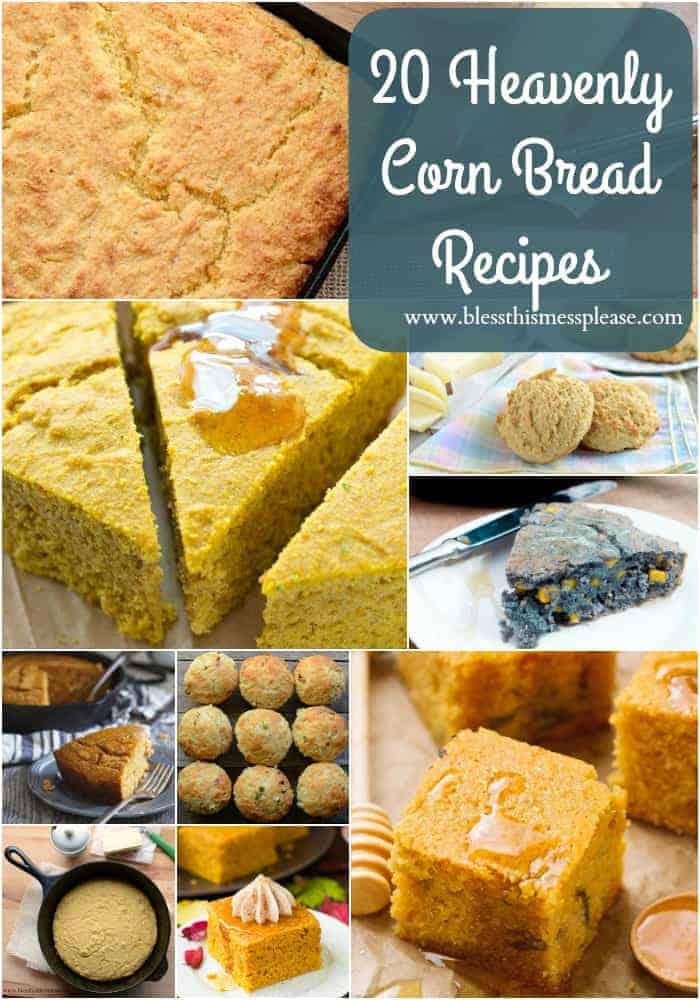 It's no secret that I love cornbread. Today I'm sharing 20 Heavenly Cornbread Recipes with you and 4 of those recipes are my own! My love stems from my Indiana upbringing (because Hoosiers love their corn!) and my love for easy side dishes that my whole family will gobble up. I make a lot of vegetable heavy soups and stews and sometimes they fly with the kids and other time I'm pretty sure half of dinner ends up in the chicken scrap bucket. I often use cornbread as a bargaining chip. "If you eat two more bites of your soup then you can have a piece of cornbread" is a phrase that I've said often in my life. I have no guilt about it either, cornbread is delicious and is pretty heavy on the whole grains.
I popped on to Wikipedia to tell you some cool facts about cornbread and totally got sucked into reading the whole article. I learned the difference between northern and southern cornbread, about hoe cakes, corn pone, johnny cakes, and corn cakes, and a whole lots more. If you are a nerd like me, you might enjoy a little new trivia on cornbread (find the article here). And in reading it I learned that my mom did indeed make a traditional "northern" cornbread and that's still what I like best. Northern cornbread is more cake-like, sweeter, and lighter than other cornbreads by adding flour, milk or buttermilk, sugar, and eggs in with the cornmeal. Just how I like it… cake for dinner!
Cornbread is also really easy too! That's part of the reason I make it so often. You don't have to wait on anything to rise, it has a pretty short cooking time, and it's a one bowl wonder. Just toss everything and stir until just combined and you are ready to go. Bonus points for cooking it in a cast iron skillet!
Now enjoy some amazing cornbread recipes and have a great weekend friends! Which will you be trying first?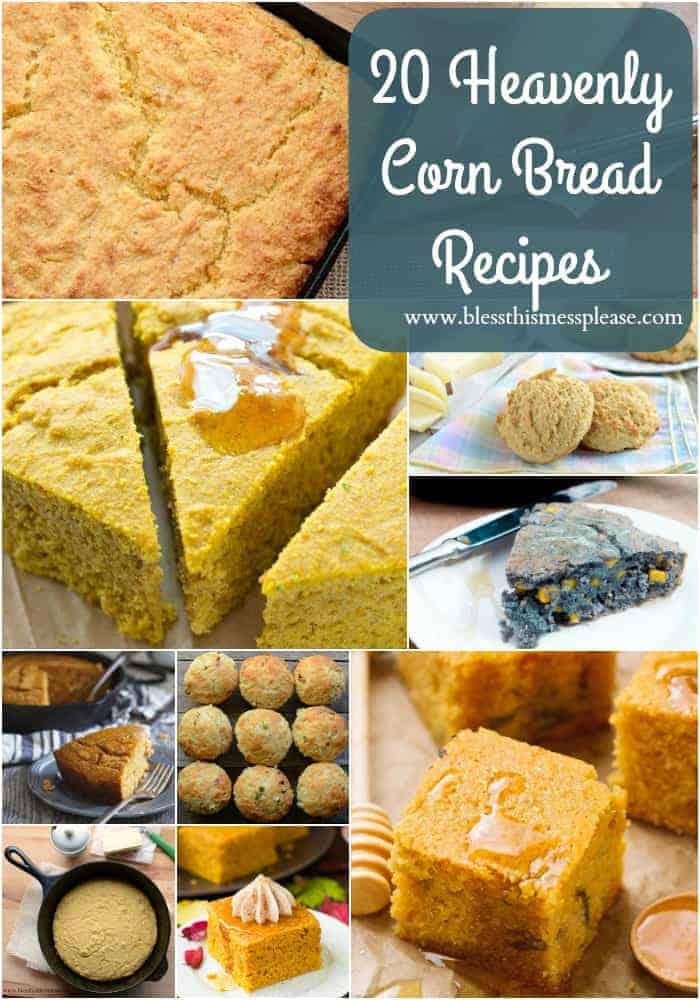 1. Vanilla Pumpkin Skillet Cornbread from Running to the Kitchen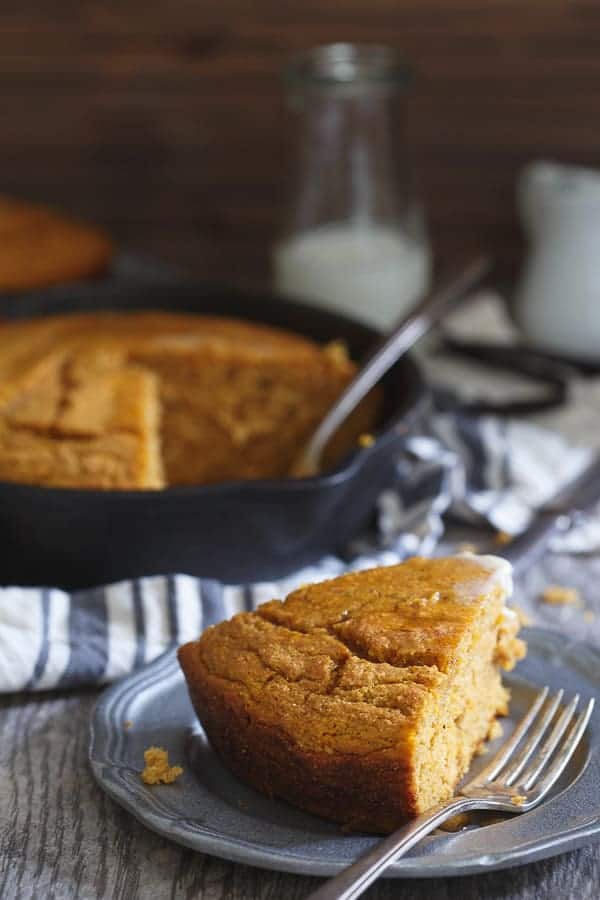 2. Cheddar Bacon Corn Muffins from Bless this Mess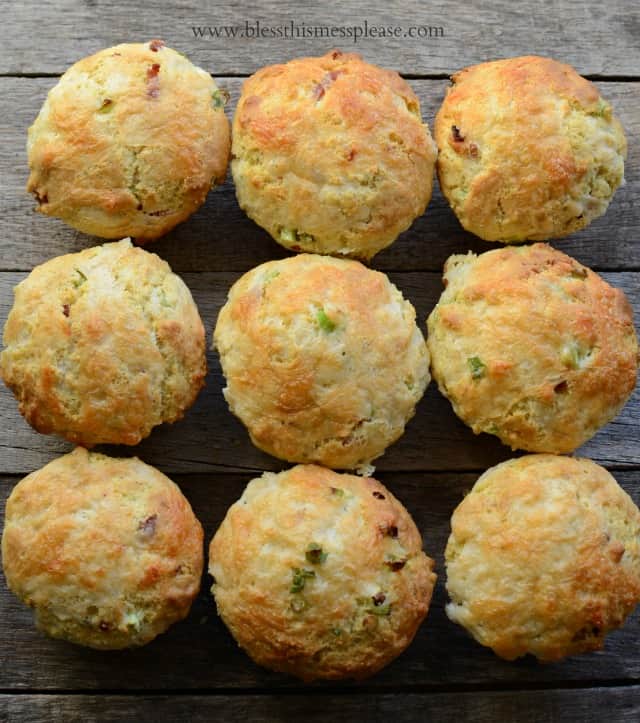 3. Cast Iron Poblano and Cheddar Cornbread from Bessie Bakes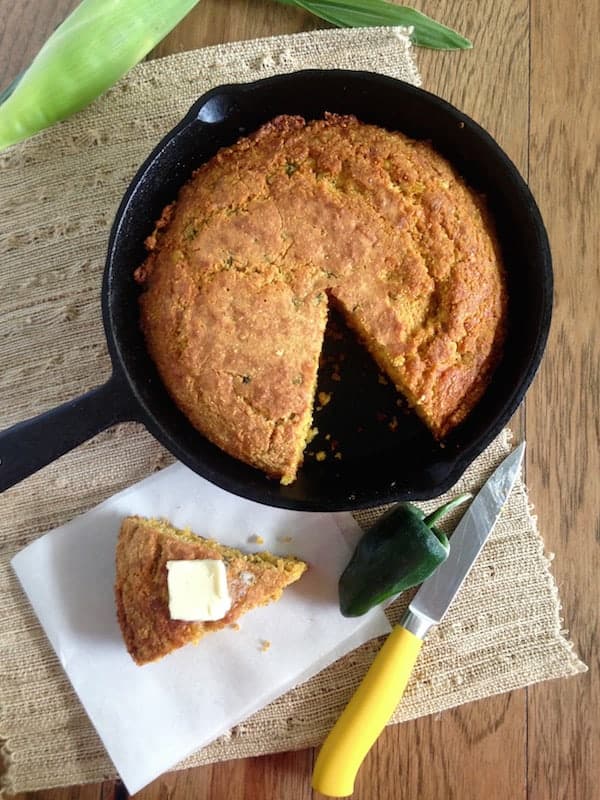 4. 100% Whole Grain Naturally Sweetened Cornbread from Bless this Mess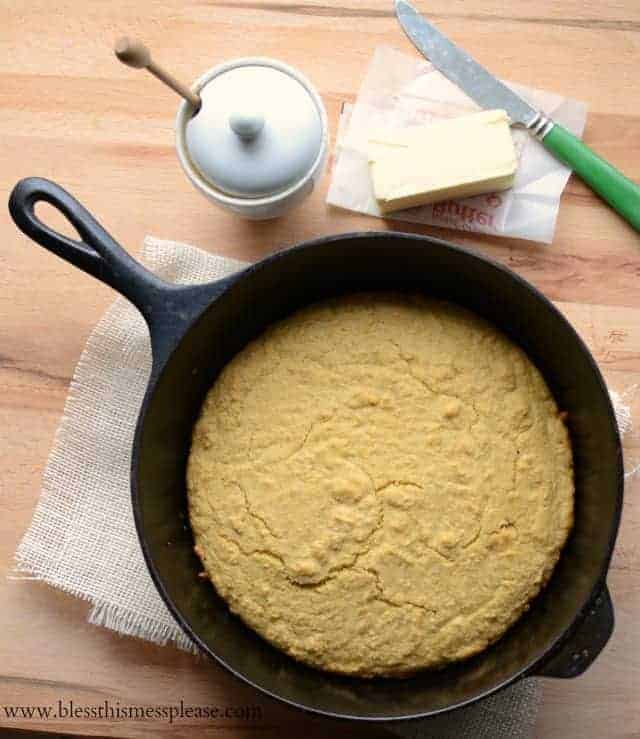 5. Hatch Chile Cornbread from Little Spice Jar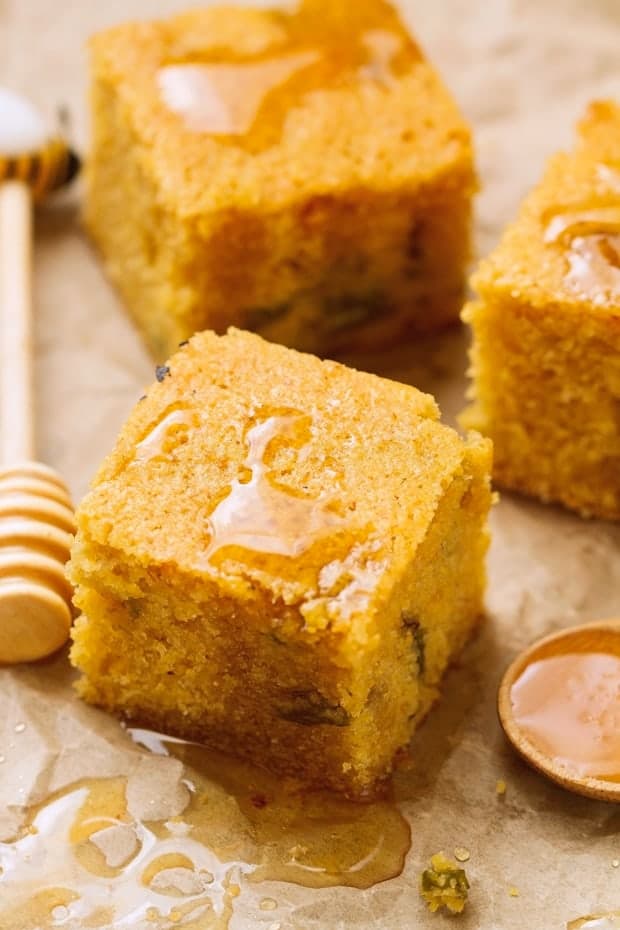 6. Sweet and Creamy Cornbread from Bless this Mess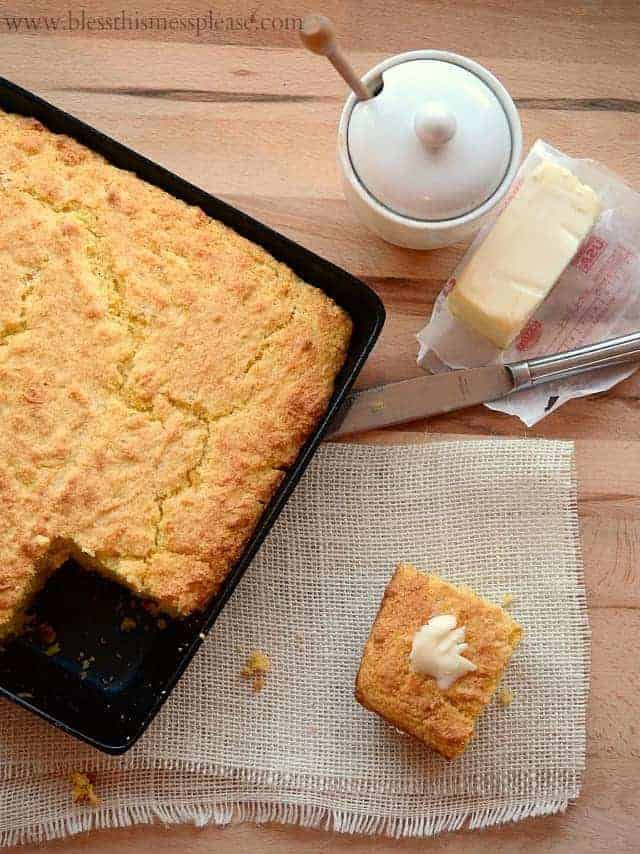 7. Pumpkin Spiced Cornbread Wedges from Whole and Heavenly Oven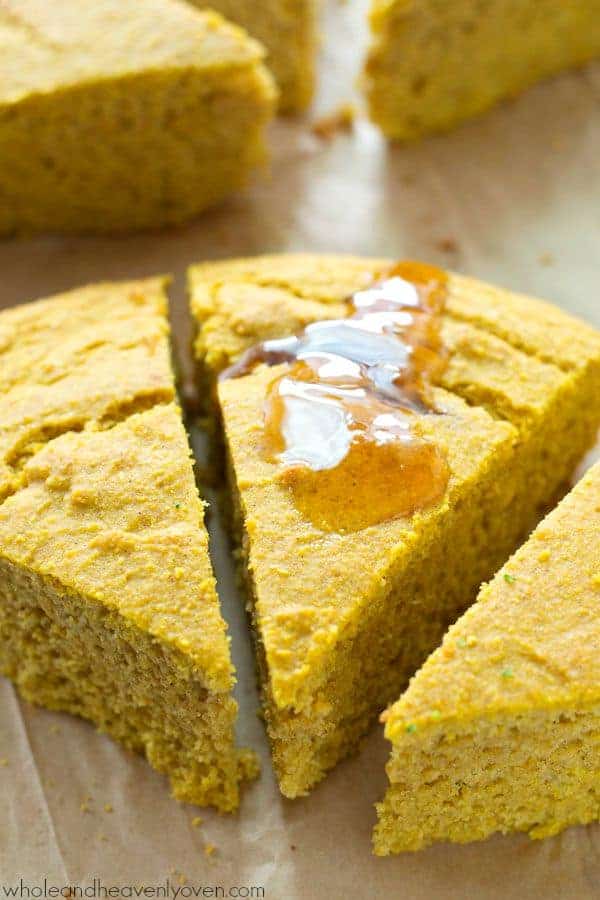 8. Maple Cornmeal Biscuits from Bless this Mess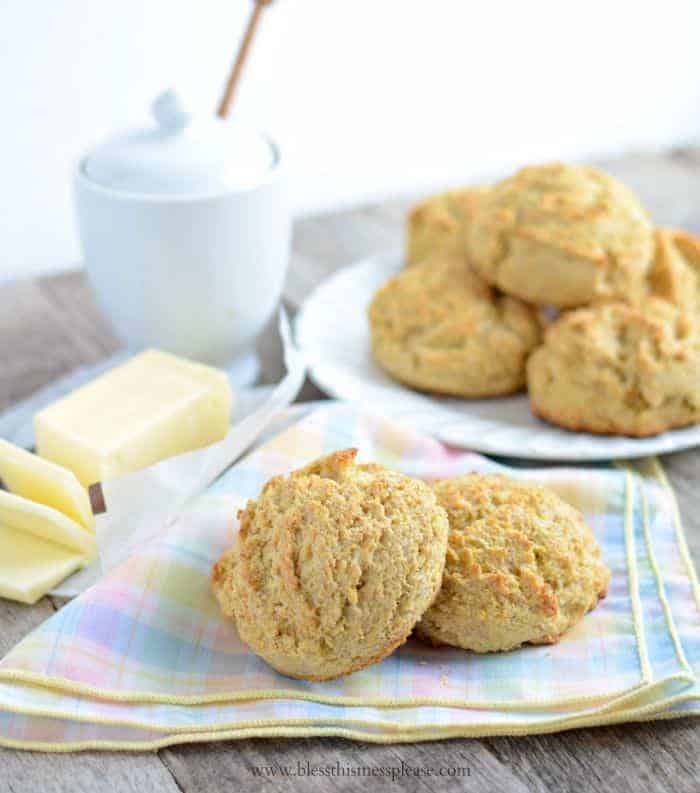 9. Zucchini Cornbread from Occasionally Eggs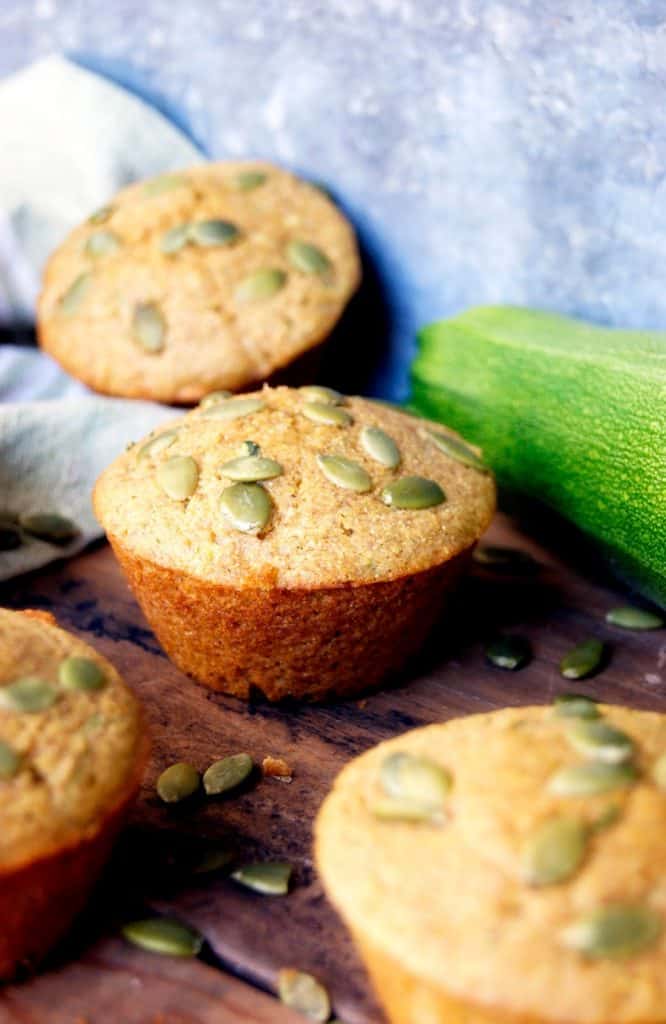 10. Jalapeno Bacon Cheddar Cornbread from Garlic and Zest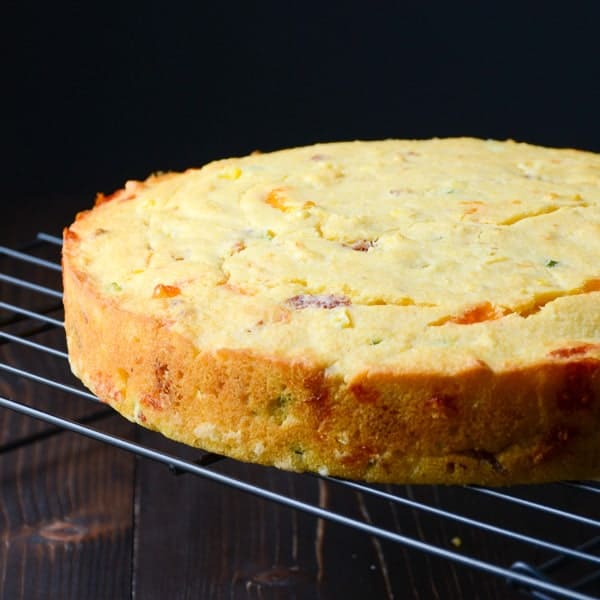 11. Lemon Poppy Cornbread Muffins from Sunlit Kitchen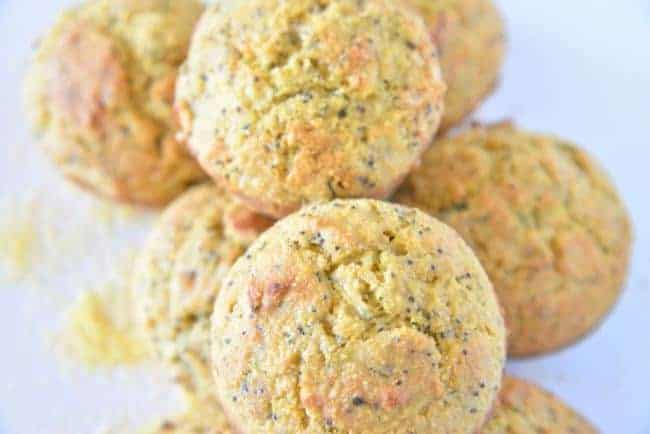 12. Blackberry Cornbread from The Sweet & Simple Kitchen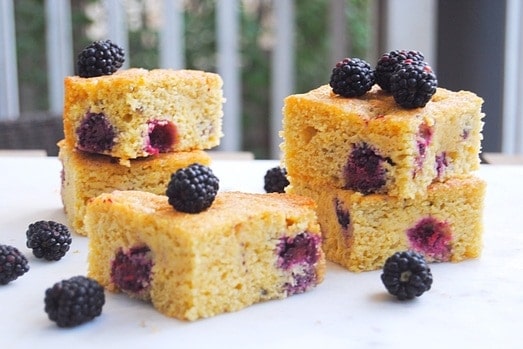 13. Quinoa Cornbread from A Well Balanced Plate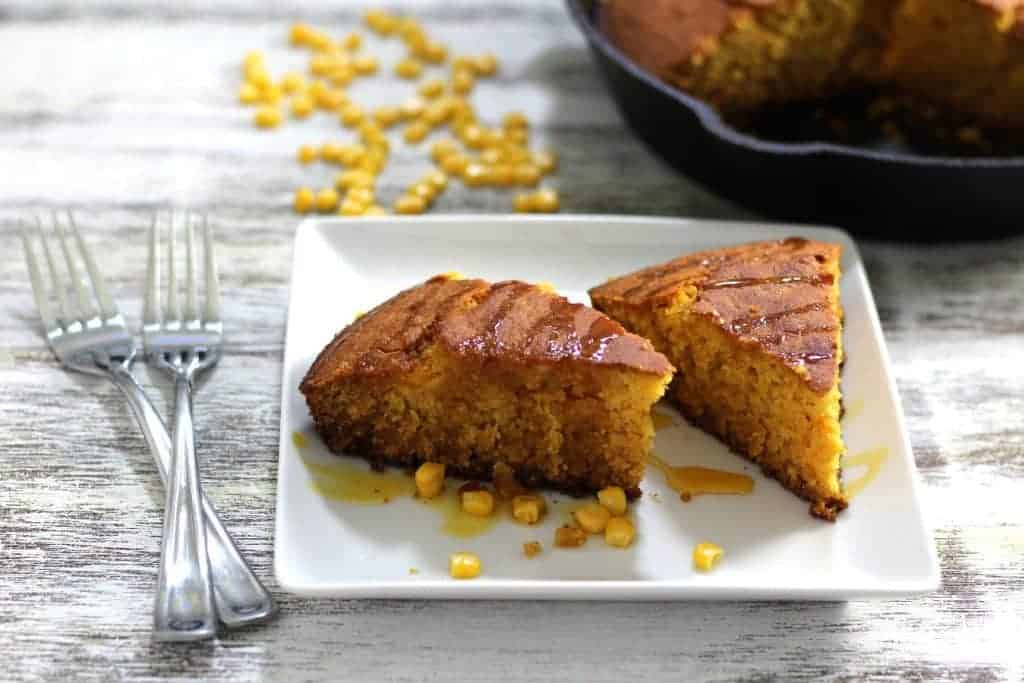 14. Gluten-Free Jalapeno Cheddar Cornbread Cupcakes from A Hot Southern Mess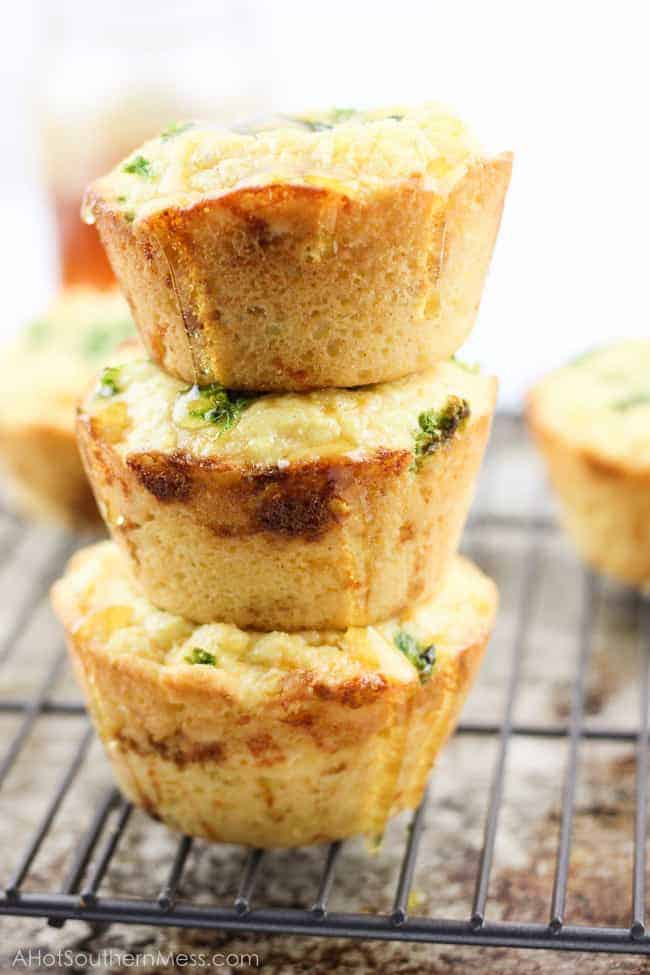 15. Spicy Vanilla Cornbread with Plum from Rooting The Sun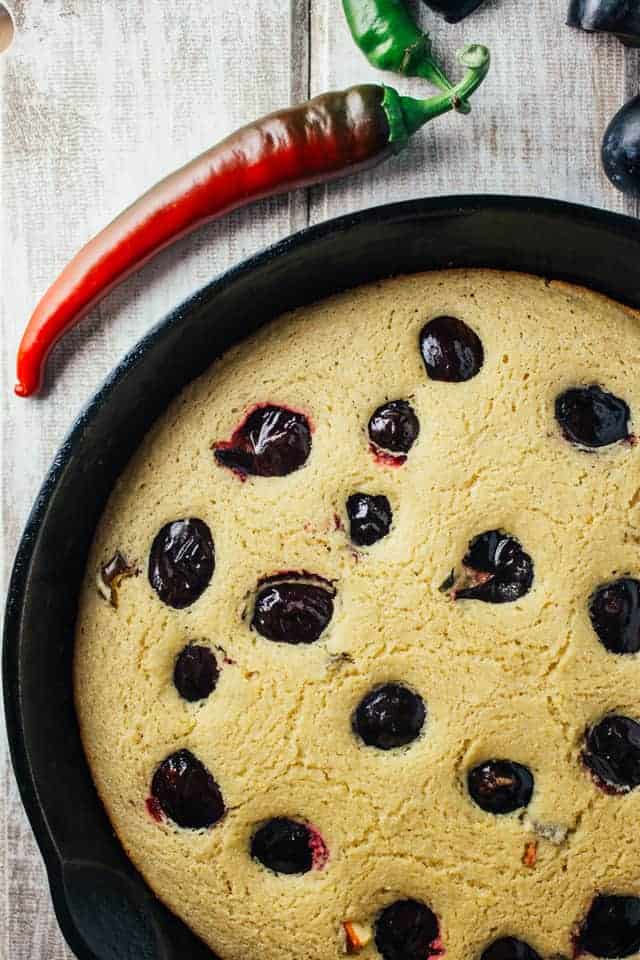 16. Cornbread Pudding from Joanne Eats Well With Others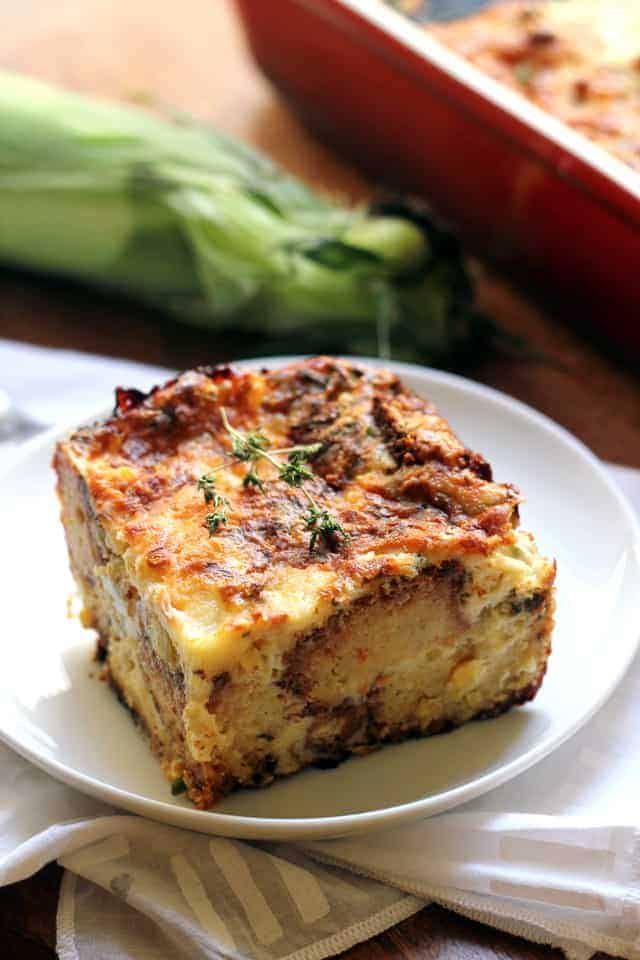 17. Cheddar and Cream Cheese Skillet Cornbread from Melanie Makes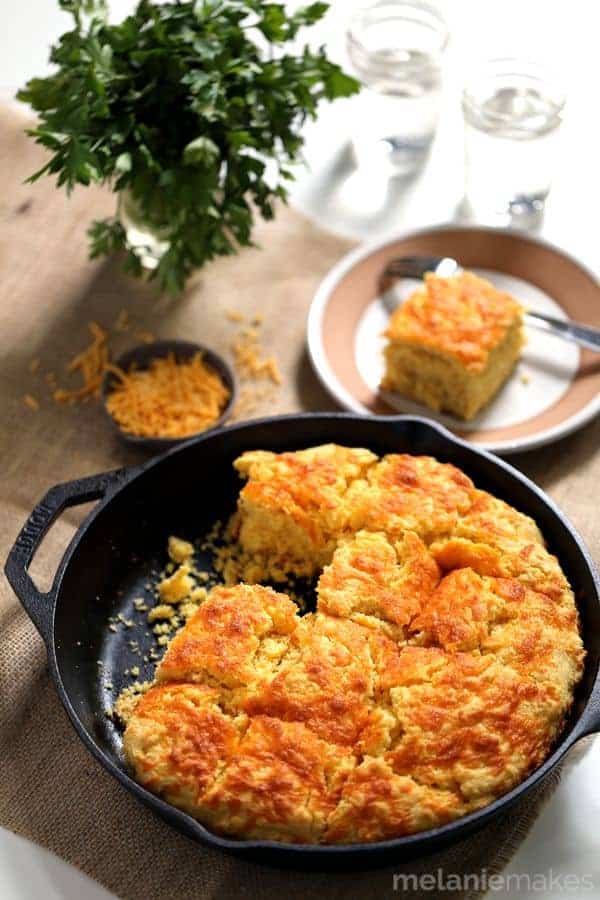 18. Blue Cornbread from Wholefully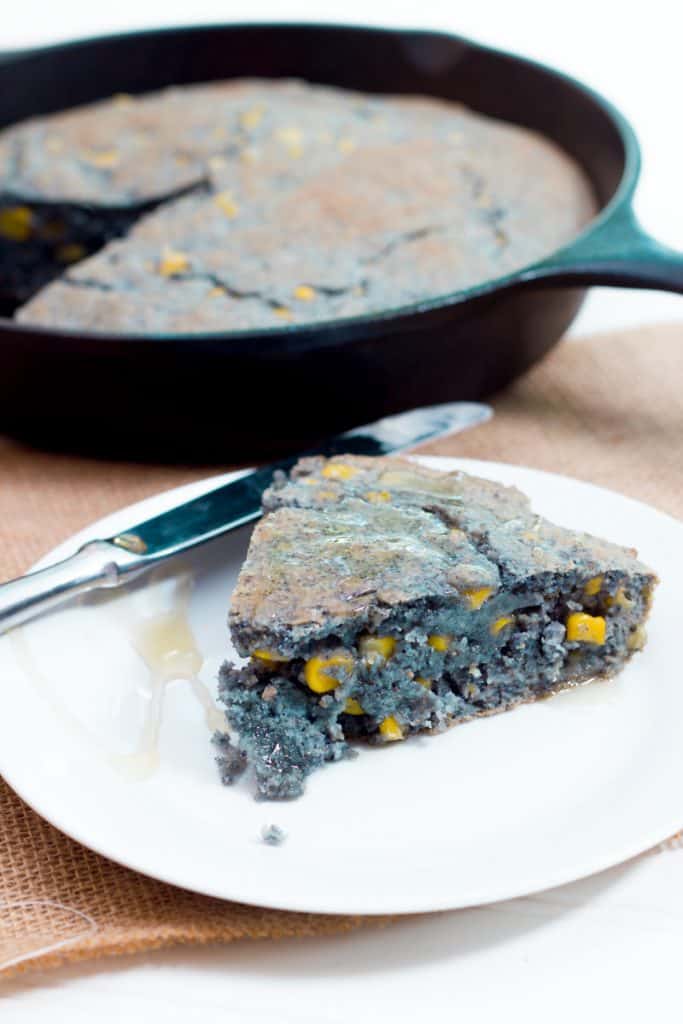 19. Pumpkin Cornbread from Cooking Classy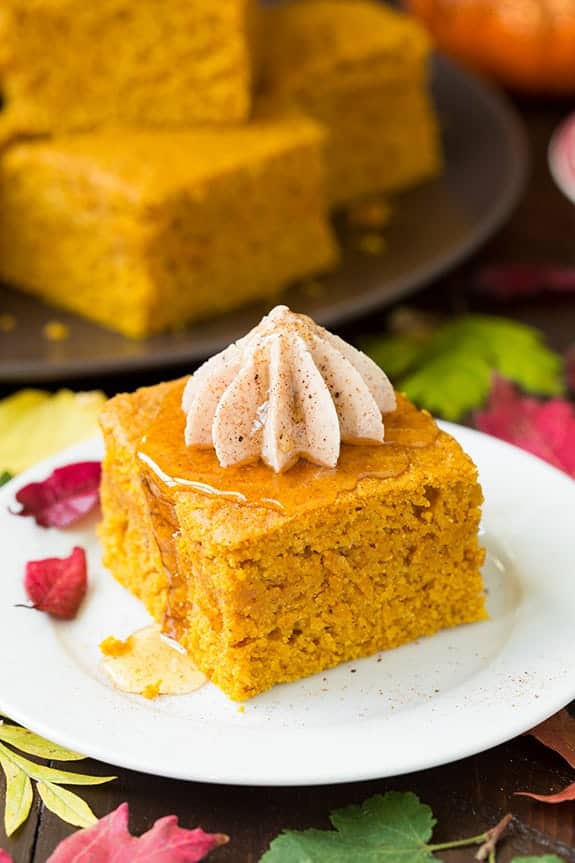 20. Grandma's Buttermilk Cornbread from Foodie with Family