I've been encouraging families to gather and eat together with simple recipes for years and I have even written a few eCookbooks to help make your life easier. Here are my cookbooks that I have put a lot of time, effort, and love into. Just ask if you have any questions.
10 Healthy Dinners for Under $100
10 simple family-favorite recipes for $100 or less! Recipes, shopping list, and my tips and tricks all included. All the meals serve at least 6 people, so this is a great place to start feeding your family well on a budget!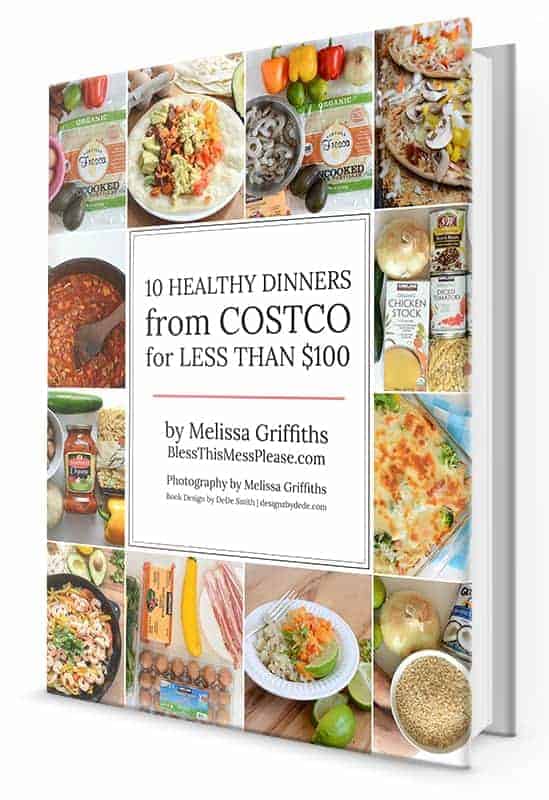 The Busy Mom's Guide to Freezer to Slow Cooker Meals
I LOVE this cooking method! You simple prep your meal in advance (no cooking on prep day), toss everything in a freezer bag, and then store your prepared meals in the freezer. Then when you need a meal in a hurry just pop the contents of the bag into your slow cooker and let it do it's thing. Having these meals in the freezer is a life saver (and they make great gifts too!). I can't wait for you to get on the freezer to slow cooker train. Shopping list plus pages of tips and tricks included.
Real Food for Real Families
Come and see how and what I fee my family when it comes to real food. Learn about our 80/20 approach to eating and what we eat for breakfast, lunch, and dinner. 14 real food recipes are included, plus the shopping list for those meals.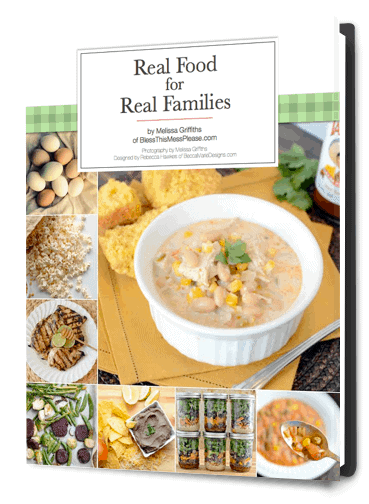 Free! 13 Simple Smoothies
Free is always happy! You'll love all these healthy simple smoothie recipes.