I have a list of confessions that are long over due, but hey, there's no better time than the present right?! So here it goes..
1. There is no polar vortex in Southern Utah. There. I said it. Everyone in the rest of the country is suffering with unbelievable cold and my kids played outside yesterday with no shoes or jackets on. It was almost 70 degrees. While you all are hunkered down with your hot cocoa and Snuggies, I'm over here saying, "pass the sunscreen please". I feel like if I admit to our perfect weather that it will suddenly disappear, so I've been trying to just enjoy it without jinxing it. Now, I know it can still snow, but it's not and I like it. Sure we'll be in near drought conditions this summer and I'll be cursing the lack of snow then, but for now I we are loving our strange warm weather.
2. Valentine's Day is one of my very favorite holidays. It's a chance to make a fun dinner, make treats, give small gifts, and most of all express our love because we are "supposed to". In my mind it's like a low-key, less stressful, just as fun Christmas in February. I decorate, we make a family mailbox to send each other love notes, and my kids literally count down the days. And we even had a candle-lit dinner for 6 this year. The babies felt so very fancy and it took very little effort on my part. It's things like this that I hope they remember always.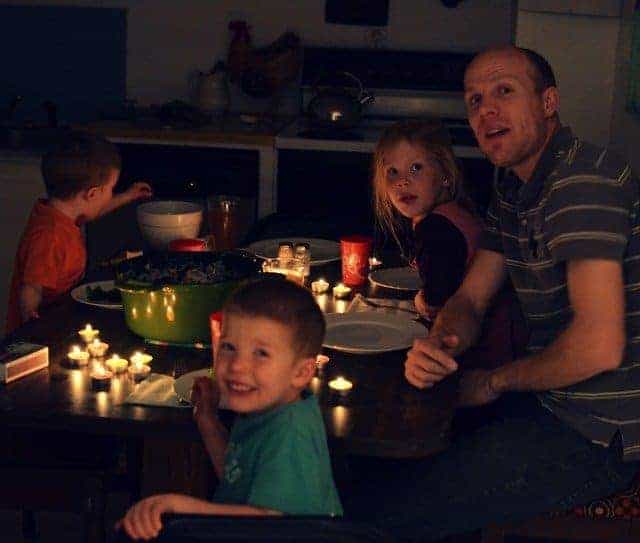 3. I chopped off 11 inches of my hair! Just in time of the great post-baby shed. 3.5 years of work all gone in about 3.5 seconds.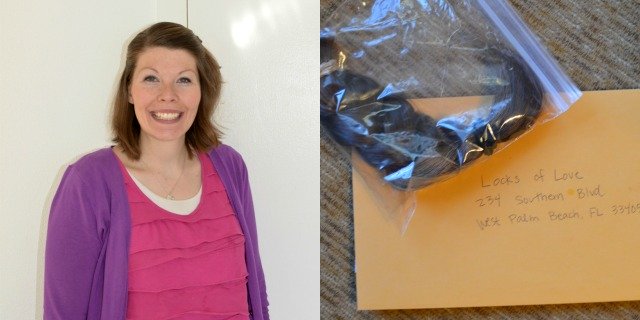 4. I've had 3 little boys in 4 years and sometimes they make me tired. It did snow a few weeks ago and so the playing outside came to a screeching halt. We turned to wrestling, ninja-ing, and trying to kill each other with Nerf swords (thanks a lot for that Christmas present Grandma...). So when I can't handle the screaming, Hi-YA-ing, or sword play anymore I throw the little men in the tub. Daytime baths for fun are the best trick ever.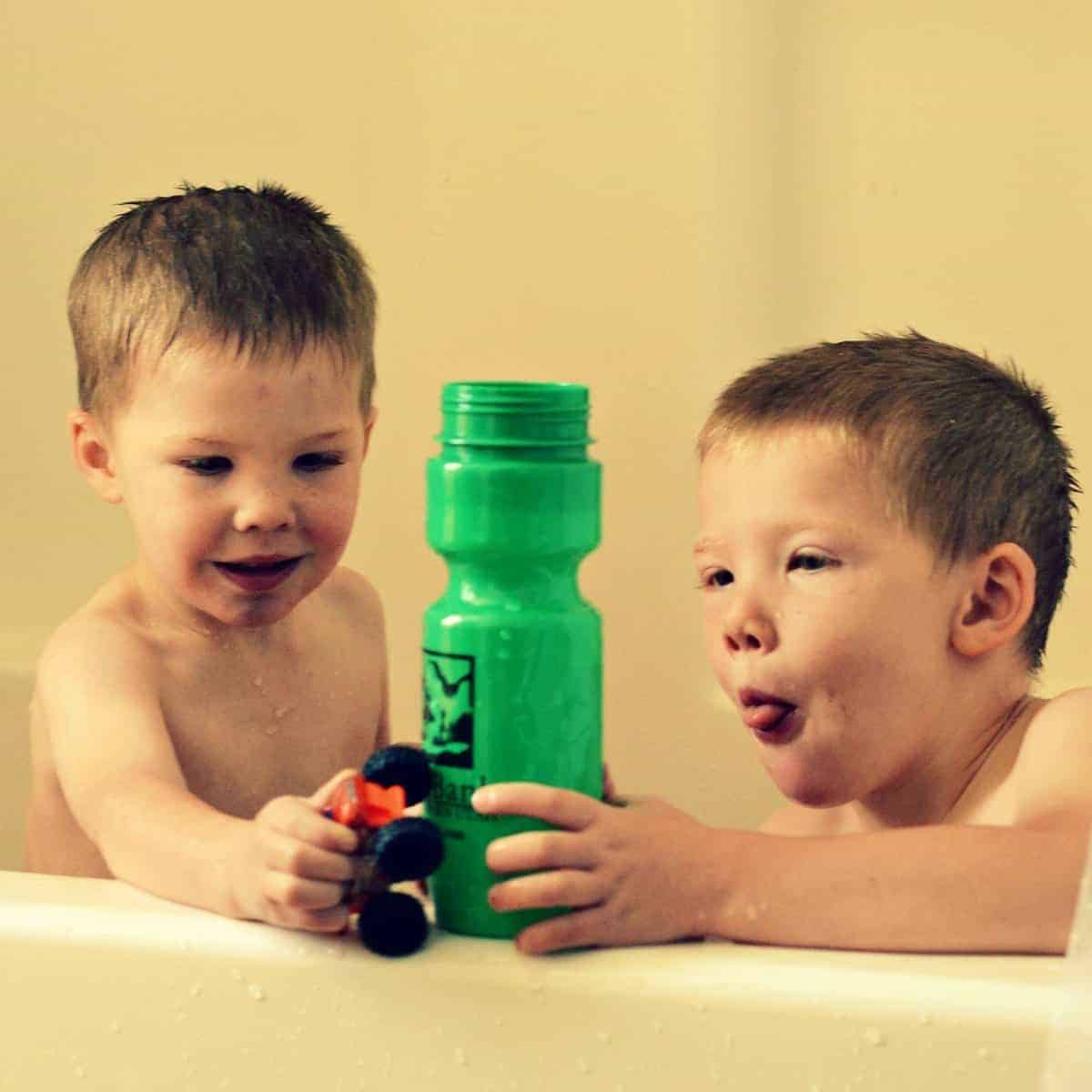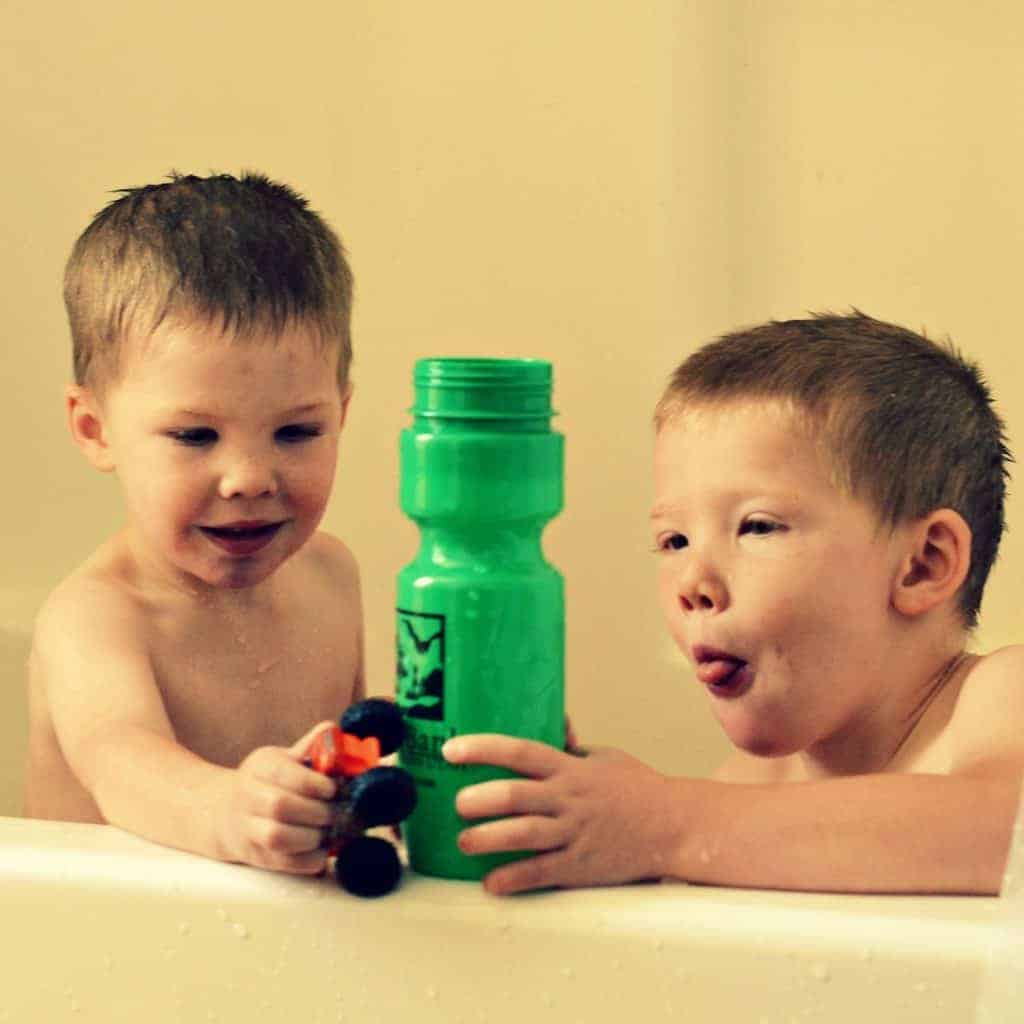 5. I made all 6 of these recipes on one day weeks ago and just slowly posted them. Is that cheating? I'm still trying to do my health challenge, and so it was easier to just bake, enjoy, photograph, and snack for a day and then give the rest away to neighbors that night. Sure my neighbors got Valentine treats in January, but I didn't hear too many complaints.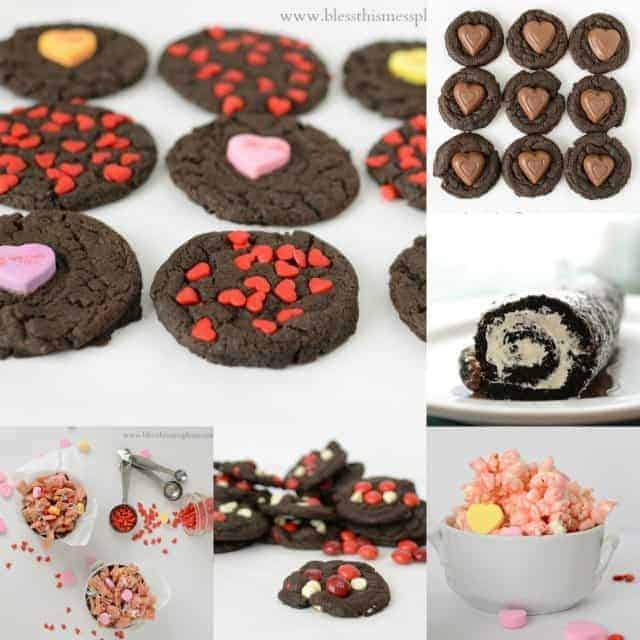 6. Sometimes people make comments about how having a newborn is hard and I can't help but think, "False. Having 3 other young children is hard. The newborn is the easy one!" Who's with me on that? The baby just sleeps and eats; everyone else makes the messes! And did you see Paul's birth story? I sure hope you had a minute to read it.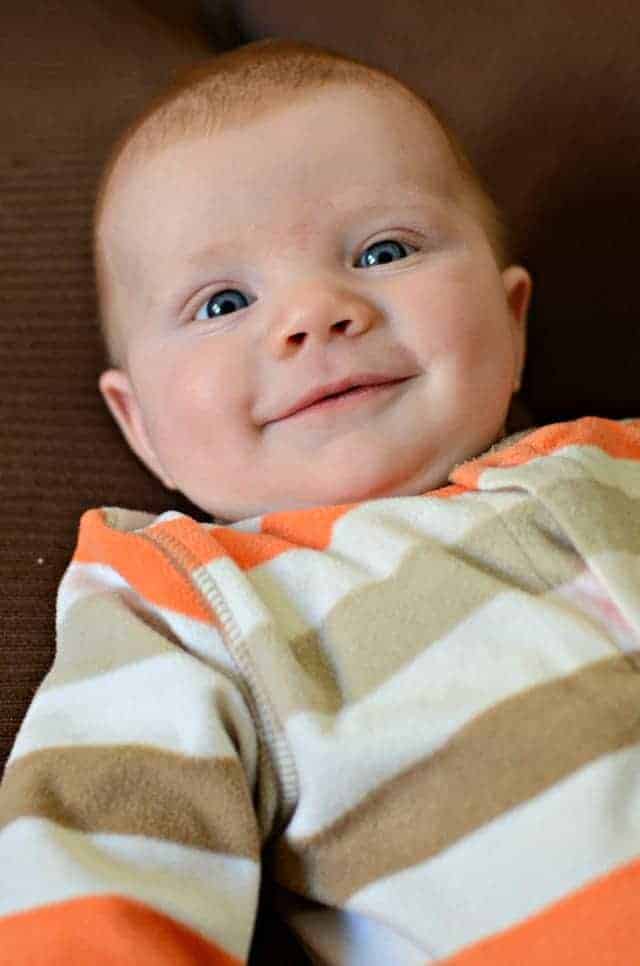 6. Sometimes I like to pretend I'm good at taking pictures of my kids. I'm not. But I love to try. This picture from last week is of Henry waiting so patiently for some little birds to come and eat out of his hands (you know, like in Beauty and the Beast). He was pretty heart-broken when they didn't come. He's a kind soul and I think you can see that in this picture.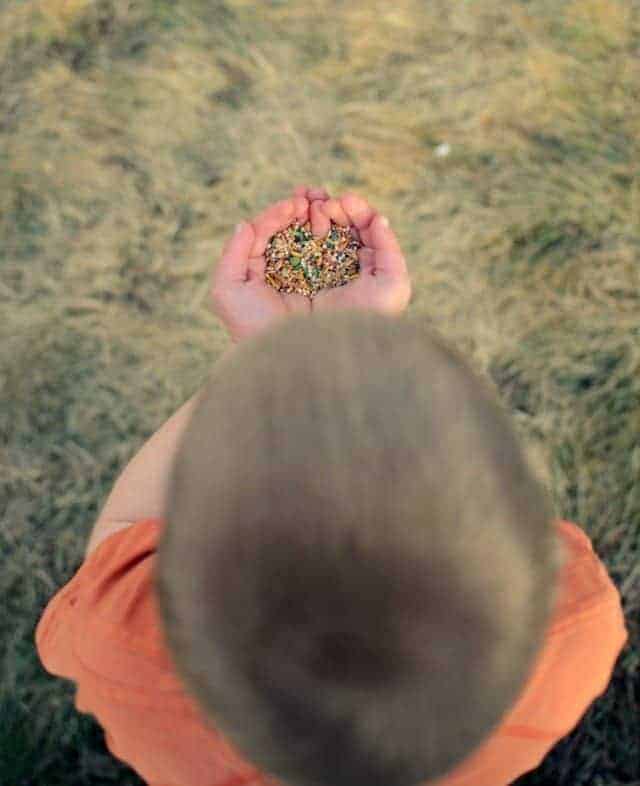 7. I'm still obsessed with my hutch and can't wait to find another treasure to paint. The two paintings on there now are done my grandpa! Isn't he amazing. I'm so pleased that he's willing to share his talent with me.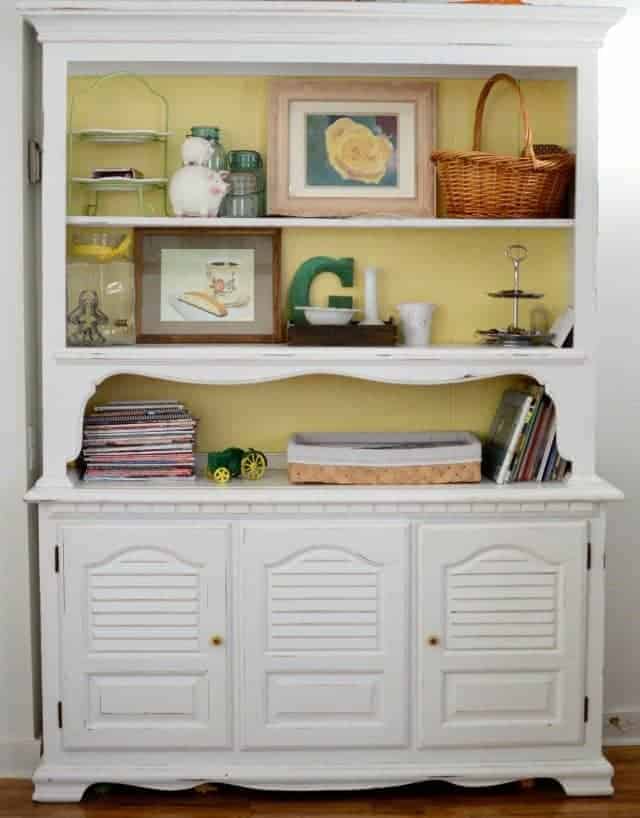 8. I'm having a hard time sharing. My uncle mailed me 4 pints of Indiana black raspberry jelly and 2 of Indiana strawberry jam. They are amazing. Black raspberries grow wild in Indiana and I have vivid memories of picking gallons and gallons with my dad and grandpa. This is what my childhood tastes like. I know I should share but I feel a little gollum-esque when I open a jar. My precious!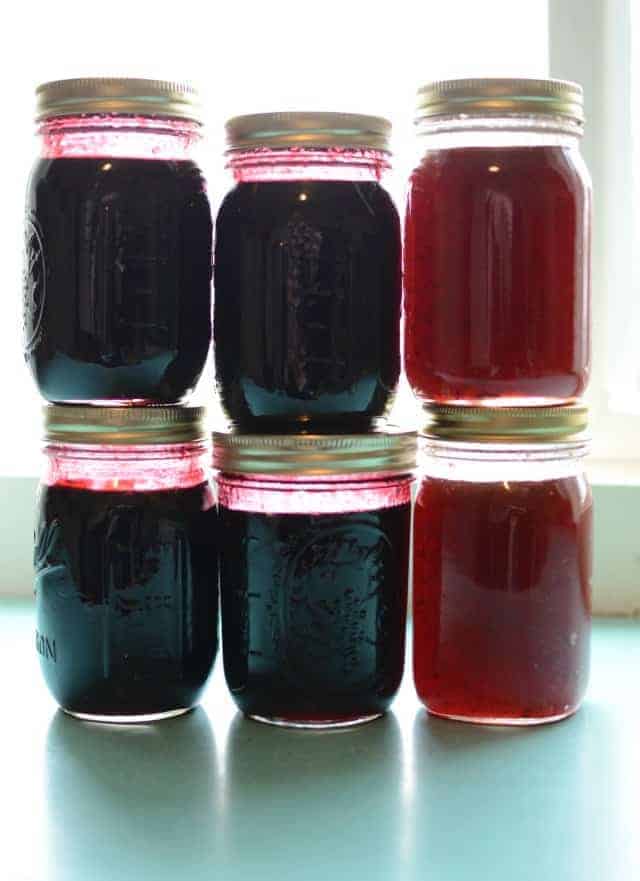 9. I went to a blogging conference last weekend and I called my husband one night crying and saying, "I'm a fake! What am I doing here?! I'm not a real blogger!" I put so much time and effort into blogging and sometimes it just feels like I'll never be enough. I'm not big enough, I'm not fancy enough, I don't make enough money to support my cast iron addiction, let alone a family. One of the speakers the next morning quoted this talk. In it, Elder Ballard says that a honey bee, over the course of its life will make 1/12 of a teaspoon of honey to contribute to the hive. The number is so small but that honey bee matters. It was just what I needed to hear. I may never be a big and fancy blogger, but my efforts (no matter how small) still matter. I blog to make a positive impact in the world. If I can help someone eat a little healthier, find a fun activity to do with their babies, or try their hand a chicken keeping then I have succeeded. If I do nothing more than make YOU smile because of that picture of my sweet little boy(s) above then I have made a difference. I blog because I love it and I want to help. I write because you are here to read it. Thank you for being here. I hope that I say that enough and I hope that you know that I mean it. Thank you.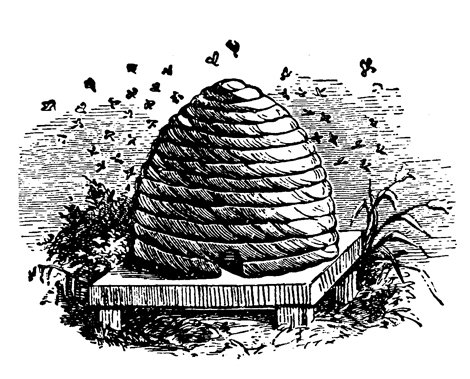 Beehive Image Source
Do you have any confessions to share?!