Oh, it's so good to be back! Between moving and attending a blogging conference I feel like it's been way too long since I've gotten to blog and connect with you all. Sure some post went up, I scheduled them weeks ago, but it's so much more fun to be involved in the whole thing.
I thought the best way to let you all know what's been going on in the last week or two would be another set of confessions! So here they are.
1. Moving is a beast. This was our 11th move in 8 years. Really. I like to think I've gotten the whole process down, but that doesn't make it any less exhausting when it comes to the actual moving day. We are DIYer's through and through, even when it comes to moving. We borrowed a flatbed from my father-in-law, Thomas build giant racks on the sides, we packed and loaded ourselves (minus a 45 minute big-furniture-carring help from a friend), and off we went. It took a whole day and I had to leave the other house clean in case someone wanted to come and see it (it's still on the market). I was laying in bed that night thinking how exhausting moving is and decided I had only been that tired after child birth (baby #2's labor was 25 hours long)! I hope to only move one more time – into out dream house when we build it in a few years, and that won't be a move to dread!
Once we got to our new place my father-in-law busted out the big guns. Who needs to unload like normal people when you can use a forklift! Can you see the kids on the couch?! This was the last load off the truck and they were SO happy to get a ride finally.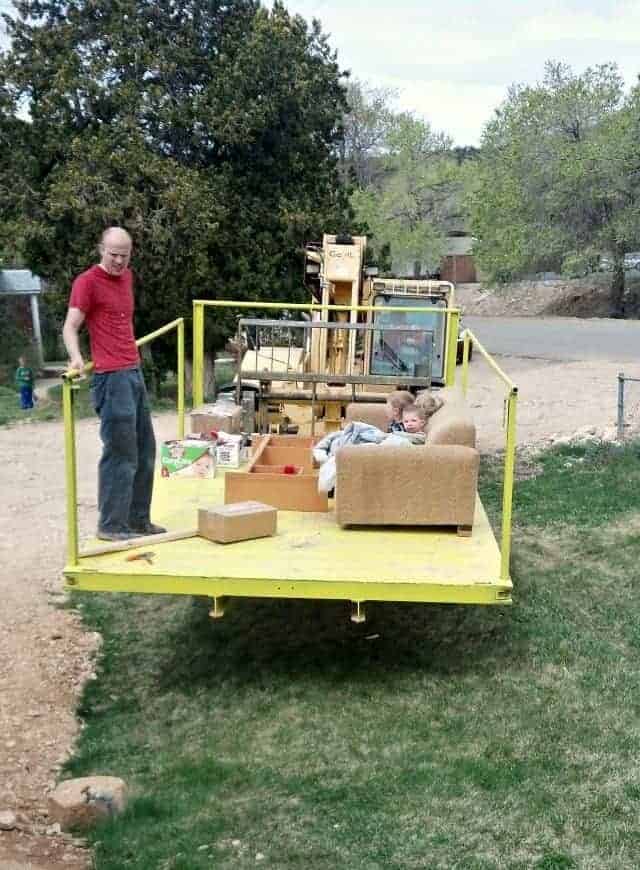 And the chickens got a little ride of their own to the backyard. Even though my homemade chicken coop is "portable", it still weighs a ton.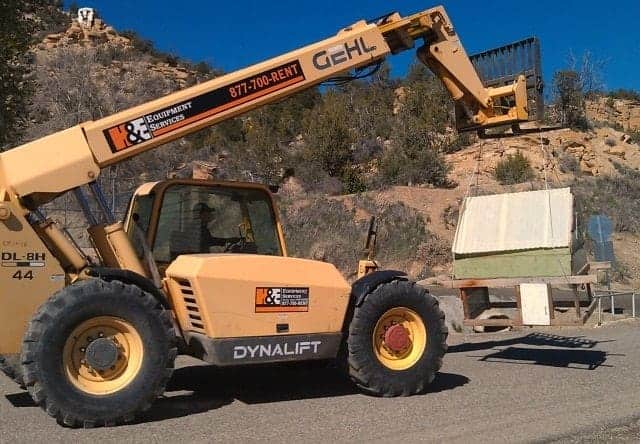 2. Empty moving boxes are an unpacking mother's best friend. Throw in a blanket and a few markers and you are really set.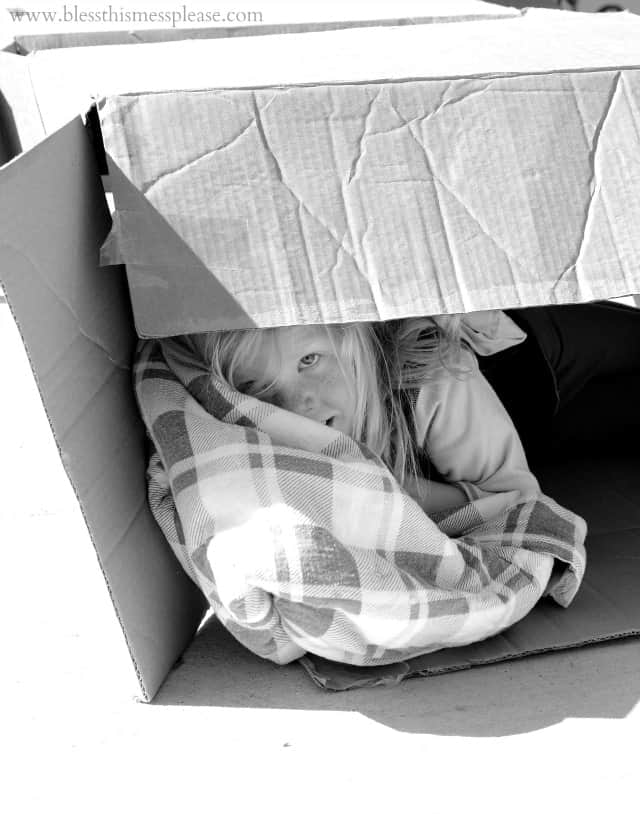 3. Five days after moving I left for a three day blogging conference in Salt Lake City. The timing was a little crazy but I've had the ticket since September. SNAP! is a creative/DIY blogging conference and this was my first time attending something like this. It was amazing! Not only did I learn about how to make Google search engine love the blog, E-books, Google Sketch-up, and working with brands, but I had the chance to connect with other amazing woman. Seriously, some bloggers are the nicest people ever. It was definitely a vacation for me. Learning about something I love, having all my food provided, livin' it up in a hotel, and getting tons and tons of free product from amazing companies is the stuff dreams are made of. I'm so glad I went.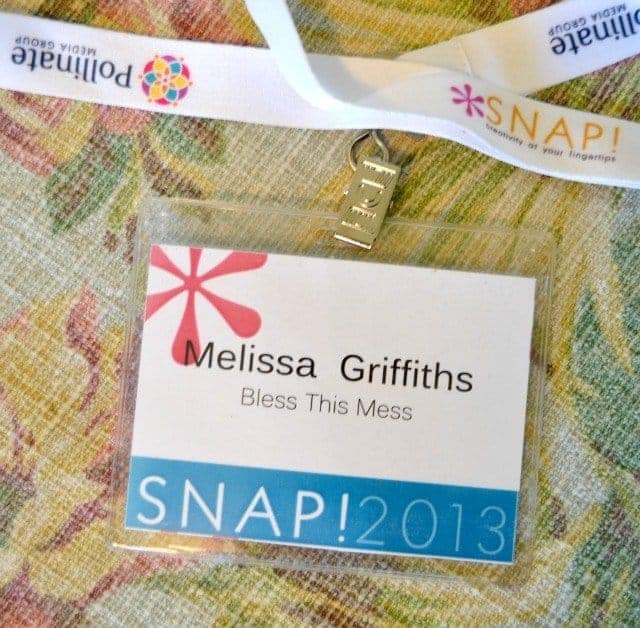 4. My husband will be embarrassed by these next pictures. Did you know I married an amazing man?! Not only is he an Engineer, house remodeler, and my recipe taste-tester, he's also a phenomenal father. I stole some pictures off of his phone of the happenings from the three days I was gone. He's awesome and here's the proof:
He took the kids kite flying and snapped a gorgeous picture of it: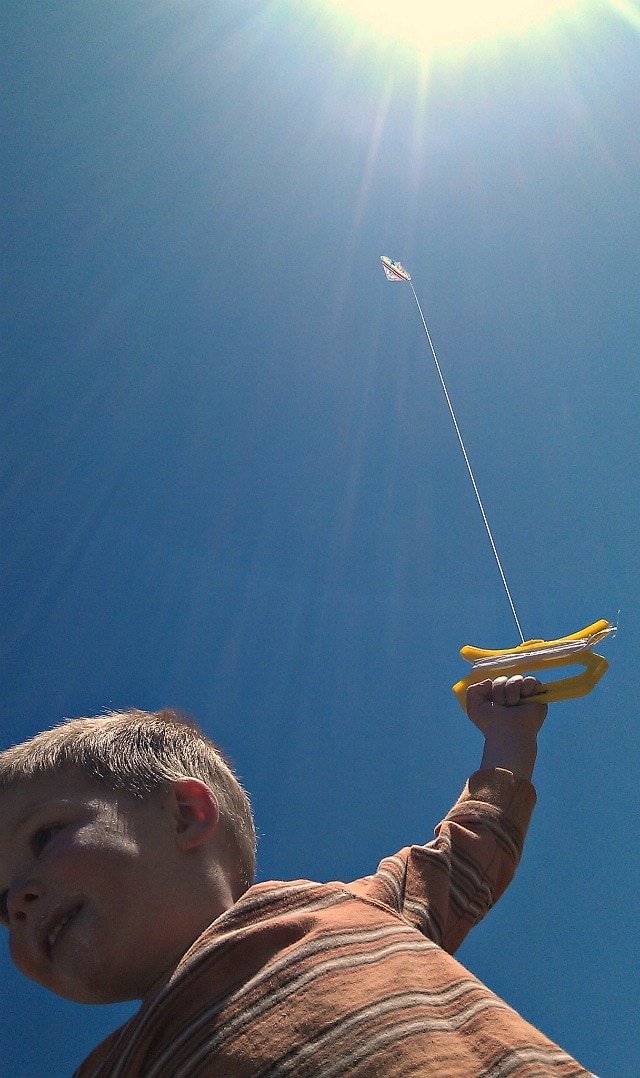 He took May to a Daddy Daughter Dance that I didn't even know was happening. His sister watched the little boys and he took May. She was nervous to go but was so happy she went in the end. Prom is a huge deal here, so after Prom they keep the decorations up for a week and have a Daddy-daughter dance under the amazing set up. I'm so glad he took the initiative to take her! Here she is dancing with her cousin.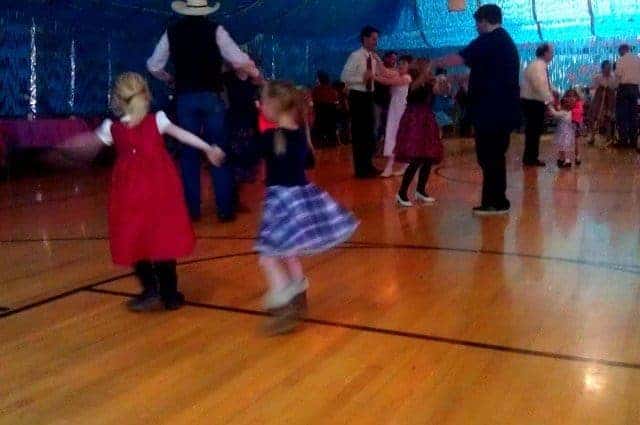 And lest you think he's too perfect here's some shenanigans he took a picture of. The chickens got in the house while I was gone!! Nutty birds. Don't worry, he shooed them out before they pooped inside.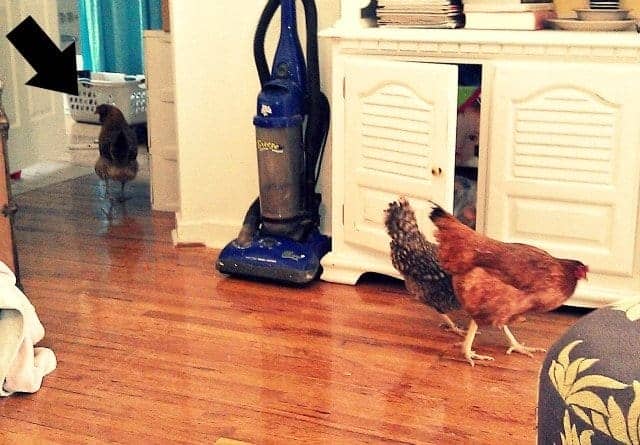 5. I'm having some serious kitchen withdraw. I'm not complaining; I'm just realizing how much I liked the kitchen we worked so hard on. It was such a great space and so very conducive to creating. I'm sure I'll adjust to this new space, but I'm having a hard time being motivated to create much in it at the moment. Check out the counter top height. It's about 4 inches too low and I'm 6 feet tall. What's a girl to do?!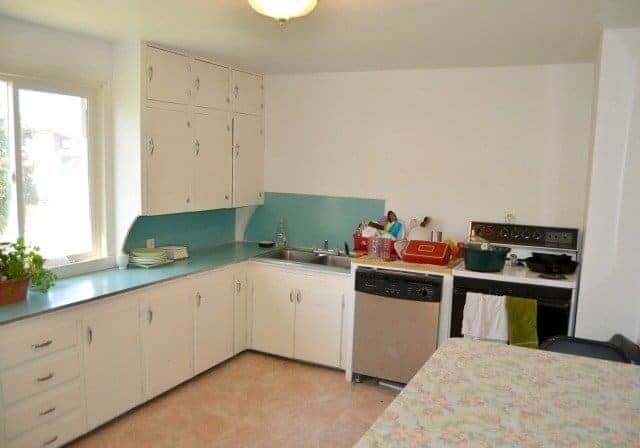 It's been a fun/crazy/tiring few weeks and I'm excited for the slow pace of summer to settle in soon.
What about you? Any confessions to share?